Illinois' Local Deputy Hands over Backpack to those in need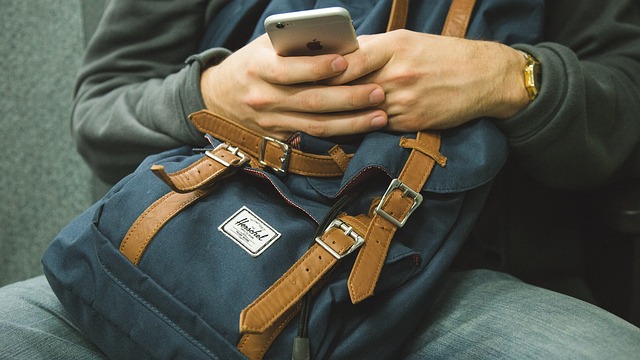 A Rock Island County's local deputy, Tim Ott, recently launched the Catholic Care Packs project, which aims to help provide one backpack to the people who have no where to go.
The motivation behind this project was the suffering which people released from Rock Island County's jail had to undergo. They had to carry the whole of their life in one plastic bag. So, Ott began with providing basic necessities like toiletries and other such things to these people. Slowly, this project took form of a backpack with numerous other essentials too.
These backpacks are called the Catholic Care Packs, since they contain a lot of content which is way more than what was initially planned and started with. Since you can now find best deals on backpacks online, arranging them was never a hectic task. Also, members of various churches in Rock Island helped fill these backpacks with some essentials and motivational letters. Plus, these backpacks are marked with the red tape to help them identify in the dark as well.
Each backpack is first blessed at Sacred Heart Church, and then delivered to police stations, fire stations, and other such areas nearby. Whenever someone from these stations is met with a person who is in need of the bags, they are delivered to those people.
With time, Tim Ott is also planning to make fire stations a central hub where these backpacks of basic supplies would be refilled. This way, he is really happy of being able to provide something to the community besides just asking "How was your day?".
US Vehicle Shipping Services Industry Revenue has touched $12 Bn in 2019
The US Vehicle shipping Service industry has been growing at an excellent rate over the last five years. Due to this, various new industry operators have emerged in the country. According to the industry and market research unit, IBISWorld, the decreasing rate of unemployment and the rising income of people have contributed to an increase in the demand for vehicle shipping services. Shipping Service operators help in the transportation of various types of vehicles such as cars and motorcycles on ships, railroads, and trucks.
The report released by IBISWorld highlights that the volume of freight trafficking, which is measured in terms of the freight transportation index, has grown at a rate of 2.6% over the last five years. Due to this, the revenue of the vehicle shipping industry in the US has reached $12 Bn in 2019 with the growth rate of revenue at 1.2% per annum. During the same time period, there is an increase in the number of businesses at a rate of 0.8% and also the number of employees rate has grown at 2.2% on average.
Out of the total companies, the largest market share in the industry is enjoyed by Union Pacific Corporation, CSX Corporation, Burlington Northern Santa Fe Corporation, and Norfolk Southern Corporation. Local trucking transportation services, long-distance trucking transportation services, rail transportation services, and ship transportation services have contributed to the growth of Vehicle Shipping Services in the US.
The high income of people has contributed to the sales of higher vehicles which has eventually contributed to the growth in the industry. Schumacher Cargo Logistics is one of the best units which offers an excellent car shipping service. Apart from shipping services, it offers moving services to different corners of the world. For contacting this vehicle shipping service unit, you can visit the link given below: