Importance and Benefits of Vibration Isolators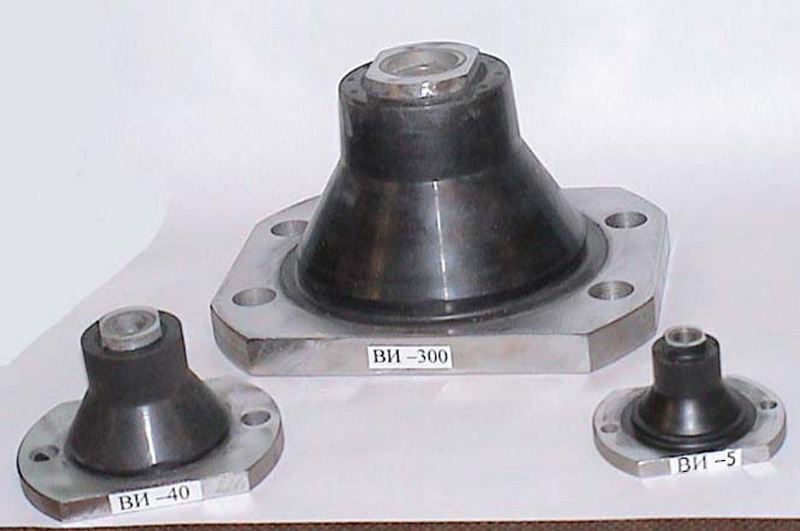 We all know that various kinds of vibrations surround us. There are vibrations from machines, industrial engines, vehicles or even from the construction of buildings and so on. Generally, these vibrations go unnoticed because they don't impact us much directly. But there are some vibrations, which cannot be tolerated by the human body in any manner. In such a situation, a vibration isolator can be of great help. It is evident from the name that with these isolators, it is possible to cut down on vibrations from various sources.
Vibrations and their probable causes
Your machine might seem smooth with no sound or problems, but it produces vibrations for sure. The magnitude of the vibrations indeed varies from one another. When vibrations take place, various kinds of issues start emanating. These can create excessive noise, friction, failure in different mechanical devices and imbalances as well. When vibrations take place in construction work setup or heavy machinery, there can be risks of safety and security. There can be accidents, and the involved machinery can also get damaged.
Mentioned below are some causes of vibrations:
Loose connections – There are high chances and screws, and bolts loosen over some time. The same happens with bearings as well. They can wear out and get loose after a time. When they are not tightened properly, they cause vibrations leading to damage in the long run. Some other causes might include ductwork problems, cracked welds or piping issues as well. Improper fitting is the leading cause of loose connections as well.
Imbalance – The axis of the machine must be balanced as different components keep on rotating in the machines. Due to an imbalanced axis, the machine might start vibrating. With an increase in speed, the imbalance also starts increasing, and the vibration also increases simultaneously. Manufacturing defects and machining errors might also be responsible for the vibrations.
Apart from these causes, wear and tear and misalignment in machine parts might also cause vibrations in machines. Sometimes, these vibration-related problems can crop up without prior hint.
Benefits of using vibration isolation and isolators
The main aim of vibration isolation is reducing the amount of vibration caused by the machines, and this is done with the help of different kinds of vibration isolators. These isolators come in different sizes and shapes and are used as required. With proper vibration isolation, long term effects can be seen. There are reduced breakdowns, much lesser costs of replacement parts and energy savings. The risk of any mishap can also be minimized.
Finding the right kind of isolator for your device or machine
Vibration isolators vary from one another, greatly depending on the machine where they are used. You might not know which isolator will be perfect for your device. What will you do in such a situation?
There is no need to worry in this matter as there is an app which will help in finding the right vibration isolator. Vibration Isolator Pro is the app, which is quite simple to use and helps in getting the best isolator as per your needs and requirements. The app is free and will always remain so. Therefore there is no need for any kind of subscription for using the app whatsoever. The interface of the app is easy and simple to use. In case you need help for some reason, you will find real-time support.
Samuel Leeds Buys Shares In Property Tribes; Says He Wants To Make It Better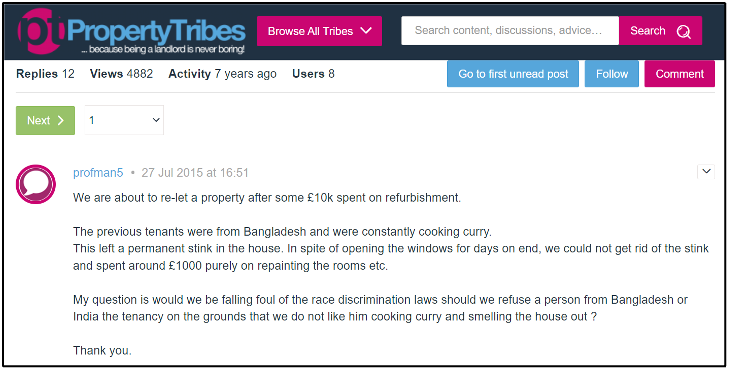 People in UK property circles may be familiar with the very public dispute between former MTV presenter, property investor, and community manager of the company Property Tribes, Vanessa Warwick, & property investment trainer and owner of the company 'Property Investors', Samuel Leeds; as Leeds has accused Warwick of assisting with racism and discrimination against ethnic minority tenants. In recent news, Samuel Leeds was reported to have bought a 35% share of the company Property Tribes, making him officially now a person of significant control at Property Tribes.
Warwick established Property Tribes to accumulate wisdom from various property owners and landlords to create a place of guidance for people in the industry to do business better. According to the company,
"We wanted to create a free use, safe, and agenda-free place for landlords to get information from a "hive mind", not a singularity, so that they could learn and grow their property business."

However, in one of his recent videos, Samuel Leeds pointed out blatant support of racism in some of the advice coming from Warwick herself. As one of the landlords asks on the forum – if they would be implicated by the race discrimination laws in the UK for refusing tenancy to Bangladeshi families as the landlord is not fond of the smell of their staple food, curry; Vanessa Warwick herself is seen advising against mentioning the reason for said refusal, thus averting the legal repercussions altogether.
In the video, Leeds points out several more situations where Warwick has behaved in a racist manner. In fact, she has become a new advisor on the panel of the UK's Property Redress Scheme and has been under criticism in their forum as well for supporting discrimination against ethnic minorities.
Warwick also expressed strong disapproval of Leeds as a property trainer citing the reason that his students came from the "vulnerable" demographic. Leeds called out the racist mindset in this reasoning, as in reality, his students predominantly come from ethnic minorities and don't fall in the "vulnerable" category. He began drawing attention to the issue over his YouTube channel and his website, and ended up facing severe disparagement from Warwick and her followers. Leeds finally sued Warwick for defamation and she brought a counter lawsuit for six-figure damages.
In an attempt to put an end to the battle once and for all, Samuel Leeds reports to have bought a share, 35% to be exact, of the company, Property Tribes. Even though he is only a minority shareholder and will have limited control, Leeds believes he can make a difference in "cleaning up the company" and reduce racism in the forum.
He jokingly adds,
"Because they trolled me, I wanted to at least get paid… Like Michael Jackson did to Eminem."
Leeds pledges that any money he makes off this transaction will be donated to charitable organisations that tackle racism and online bullying. In addition, Leeds will donate an extra £50,000 to organisations that fight hatred in the UK. With this move, he is determined to take a strong stand against all discriminations in the property sector or any other industry.