Increase Company Revenue Via Customer Service Outsourcing Services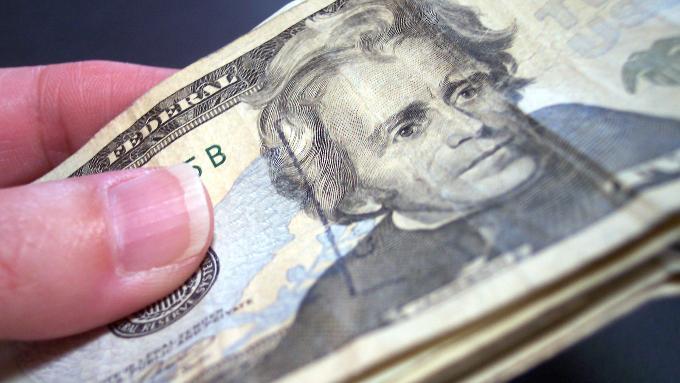 Is your company looking for increased revenue? Of course they are, who isn't! If you have been struggling with trying to find ways to increase your bottom line and/or decrease your overhead, maybe it's time to look OUTSIDE your workplace. I'm talking about outsourcing.
Outsourcing can be a fantastic solution for any business as you can hire individuals or teams on a PER PROJECT basis and oftentimes for a much lower hourly or salary rate. One area that many businesses are choosing to outsource is in the area of customer service.
Most traditional businesses handle general customer service along with their additional duties, which include sales and servicing of the products and services they sell. They might be doing a good job at the customer service piece, but why not take that burden away from your sales team entirely and allow them to focus soles and sales and product service and hire an outsourcing team to focus on the customer service aspect?
Outsourcing your customer service to a dedicated team that excels in this area can help boost revenue while lowering your overhead expenses at the same time. Let's look at a few ways as to how this can work for your business:
Outsourcing to an overseas team simply costs less – These days, you can hire an entire team in another country to handle customer service tasks for less than the cost of a regular in-house full-time employee. You can also choose call center outsourcing to the Philippines even if your company is based in the US. These customer service teams are well versed in working with clients to handle day to day customer service issues and are dedicated in making them happy and providing complete customer satisfaction. A quality cost analysis will allow you to choose an outsourced team that will cost much less per hour of service than your regular in-house employees.

Taking the burden of customer service of your team increases their focus – Outsourcing your customer service duties will then allow your in-house team to laser focus on their specific sales and product service tasks. This focus will usually result in greater sales volume and thus increase revenue. (not mention a happier sales team who has had the burden of customer service duties lifted from their day to day duties)

Happier clients mean GREATER sales – Because your outsourced team is focused SOLELY on customer service and satisfaction, your clients will be treated like gold and this experience will lead to happier, more satisfied clients which will likely lead to much larger sales.
So, are you considering outsourcing your customer service tasks? If so, you will be happy to know that thanks to the increasing popularity of outsourcing, there are a plethora of websites that focus on this very thing. They will allow you to interview outsourcing individuals or teams, negotiate pricing, and handle the transaction right from the website where all the details of the hire including the project duration, fees etc. are all handled directly through the website. If you are looking for an easy way to increase revenue and increase customer AND employee satisfaction at the same time, then outsourcing your customer service tasks just may be the answer you have been looking for. 
Samuel Leeds Buys Shares In Property Tribes; Says He Wants To Make It Better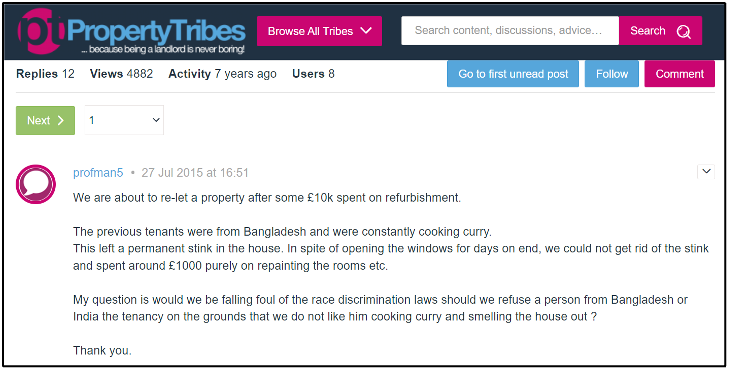 People in UK property circles may be familiar with the very public dispute between former MTV presenter, property investor, and community manager of the company Property Tribes, Vanessa Warwick, & property investment trainer and owner of the company 'Property Investors', Samuel Leeds; as Leeds has accused Warwick of assisting with racism and discrimination against ethnic minority tenants. In recent news, Samuel Leeds was reported to have bought a 35% share of the company Property Tribes, making him officially now a person of significant control at Property Tribes.
Warwick established Property Tribes to accumulate wisdom from various property owners and landlords to create a place of guidance for people in the industry to do business better. According to the company,
"We wanted to create a free use, safe, and agenda-free place for landlords to get information from a "hive mind", not a singularity, so that they could learn and grow their property business."

However, in one of his recent videos, Samuel Leeds pointed out blatant support of racism in some of the advice coming from Warwick herself. As one of the landlords asks on the forum – if they would be implicated by the race discrimination laws in the UK for refusing tenancy to Bangladeshi families as the landlord is not fond of the smell of their staple food, curry; Vanessa Warwick herself is seen advising against mentioning the reason for said refusal, thus averting the legal repercussions altogether.
In the video, Leeds points out several more situations where Warwick has behaved in a racist manner. In fact, she has become a new advisor on the panel of the UK's Property Redress Scheme and has been under criticism in their forum as well for supporting discrimination against ethnic minorities.
Warwick also expressed strong disapproval of Leeds as a property trainer citing the reason that his students came from the "vulnerable" demographic. Leeds called out the racist mindset in this reasoning, as in reality, his students predominantly come from ethnic minorities and don't fall in the "vulnerable" category. He began drawing attention to the issue over his YouTube channel and his website, and ended up facing severe disparagement from Warwick and her followers. Leeds finally sued Warwick for defamation and she brought a counter lawsuit for six-figure damages.
In an attempt to put an end to the battle once and for all, Samuel Leeds reports to have bought a share, 35% to be exact, of the company, Property Tribes. Even though he is only a minority shareholder and will have limited control, Leeds believes he can make a difference in "cleaning up the company" and reduce racism in the forum.
He jokingly adds,
"Because they trolled me, I wanted to at least get paid… Like Michael Jackson did to Eminem."
Leeds pledges that any money he makes off this transaction will be donated to charitable organisations that tackle racism and online bullying. In addition, Leeds will donate an extra £50,000 to organisations that fight hatred in the UK. With this move, he is determined to take a strong stand against all discriminations in the property sector or any other industry.