Instagram Star Simonetta Lein Uses Her Influence to Inspire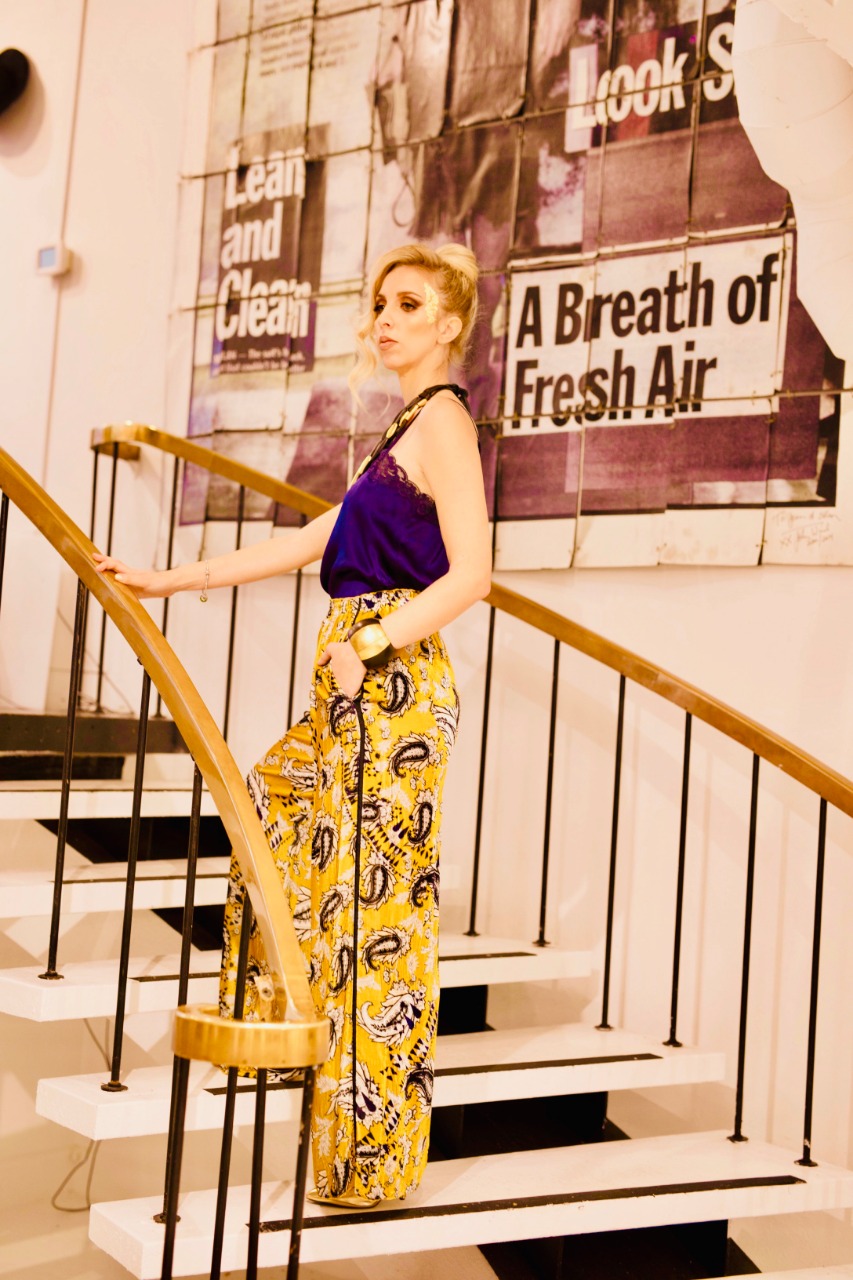 The Simonetta Lein Literacy Award For Children in Nigeria
There is a growing trend: social media influencers and public figure who use their platform to empower and better society backing important causes. Simonetta Lein, considered as one of the top social media Influencers in the world, often is a true leader for this trend. Founder of The Wishwall Foundation, Lein aims to make meaningful wishes come true . When "I read To Live Initiative" wrote her about supporting education in Nigeria, Simonetta knew she needed to step up to improve the level of literacy in Nigeria; ensuring the achievement of the United Nations sustainable development targets of Quality Education.
There is an increase in the level of illiteracy in Nigeria; this has also contributed to the numbers of children out of school in Nigeria. Over the years, these challenges continue to linger considering the societal challenge of insecurity and increased rate of unemployment in Nigeria, the responsibility to protect lives and property of theNigerian people are the responsibility of government, notwithstanding, efforts of private persons, civil societies and international interventions are also critical in addressing these societal challenge.
Simonetta Lein, through The WishWall Foundation, is creating a new hope for children in Nigeria by supporting schools in rural communities, encouraging literacy and numeracy. Being a world- renowned activist, Lein is concretely using her social media network to inspire and change the world by granting meaningful wishes that will have direct and positive impacts on the lives of people globally.
In March 2019, having being contacted by Sule Jacob- Executive Director of iRead To Live Initiative in Nigeria, a non-profit organization made up of young people passionate about education Nigeria, Lein and The Wishwall Foundation supported 100 girls in a rural community with schools bags, sandals, sanitary pads and exercise books. This kind support of Lein served as a morale booster for the girls and has thus kept them in school.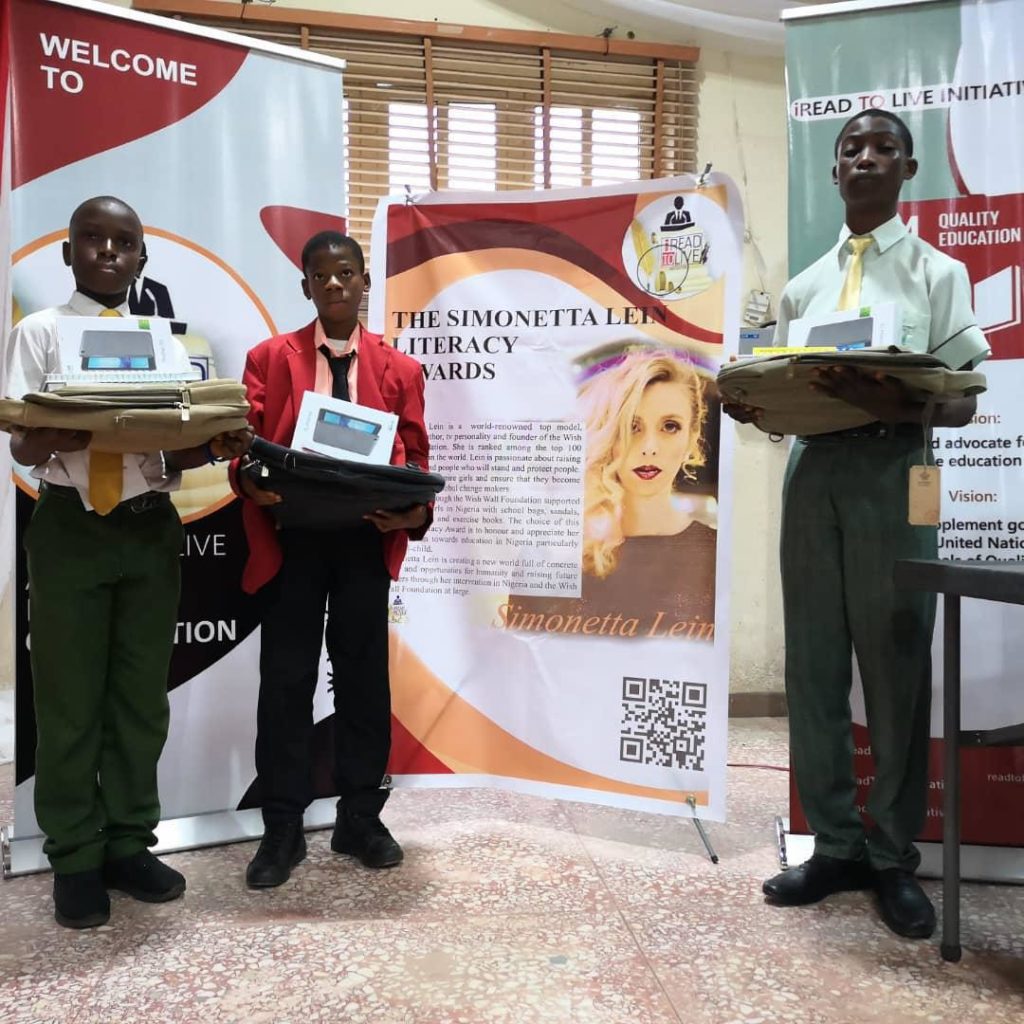 On Thursday, 6th of June 2019, Simonetta Lein in her continuous passion for inspiring and creating a new world full of hope for people, received an Honorary Literacy Award in her name ( The Simonetta Lein Literacy Awards 2019- For Children in Nigeria) in recognition of her support towards Quality and Equitable education. The award created an opportunity for students to receive prizes such as ipads, textbooks, school bags and exercise books to students with outstanding performances during the competition. During the course of the event, contestants were drawn from 45 schools which included private and public schools in Osun State, South West, Nigeria. Over 200 children participated with their teachers.
Simonetta's efforts are quite laudable and commendable, what she is doing is appreciated and instrumental to the future of these young children in Nigeria. Moreover, she is sending a precise message to the world showing that the efforts of one's platform can impact an entire community.
The Benefits Of Staff Training And Development In Geriatric Care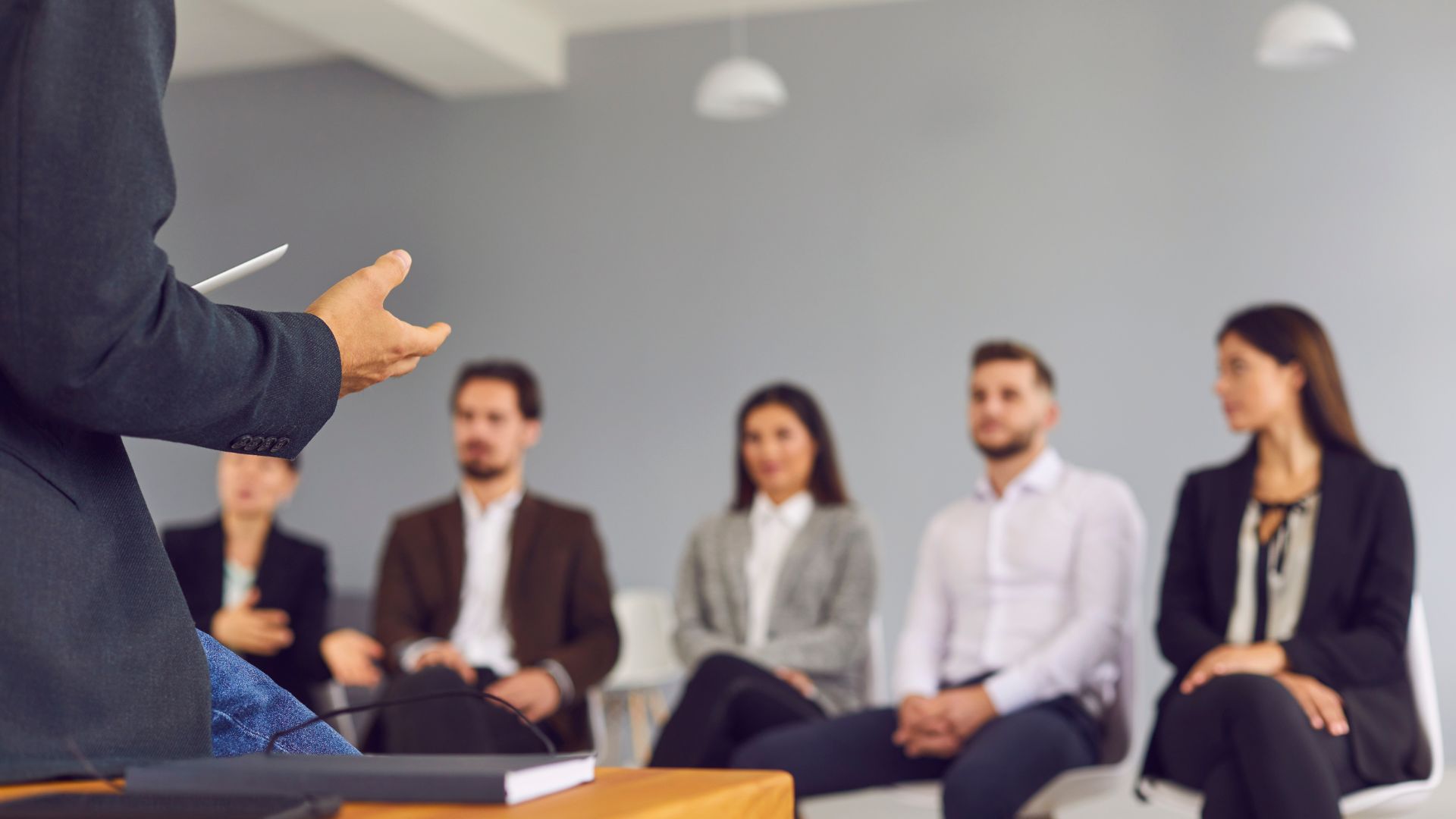 Staff training and development are critical in the senior care industry to ensure high-quality care for elderly patients. As the population ages, the demand for senior care is increasing, and the quality of care provided by staff can significantly affect patients' physical and mental health. Therefore, business owners must invest in staff training and development to ensure optimal patient care and achieve business success. Lisa Winters, New York City, explores the benefits of staff training and development in geriatric care.
Enhance Patient Care
The primary focus of senior care is to provide quality care to elderly patients, and staff training and development contribute to this aspect significantly.
Properly trained staff understand the unique needs of elderly patients, such as medication management, mobility assistance, and specialized therapy. Training ensures staff knows the latest techniques and best practices for geriatric patients.
Staff development also helps employees recognize factors that affect an elder's physical and mental health, enabling them to provide personalized care.
Better Healthcare Outcomes
Proper staff training and development can lead to better healthcare outcomes for seniors. Employees who understand managing chronic health conditions can provide better care and help prevent complications.
Additionally, staff who are trained in fall prevention can reduce the number of falls that occur in the facility, leading to reduced hospitalizations and improved resident health.
Improve Staff Productivity
Training and development allow employees to learn new and refine old skills, making them more productive in their work. Regular training sessions help employees stay updated with new tools or procedures that could help them perform their job more effectively.
Increased productivity eventually translates into better patient care, reduced employee turnover, and improved business operations.
Retain Employees
Staff development programs give employees a sense of career development, vital to retention. Opportunities to advance and broaden their skills through training can motivate employees to stay within the company.
Employers can benefit from reduced staff turnover, improved productivity, and a stable workforce.
Increased Staff Confidence
Training and development can increase employee confidence by providing new skills and knowledge to perform their job correctly.
When properly trained, employees are more willing to take on new responsibilities and more challenging tasks, avoiding mistakes that can lead to poor patient care or safety hazards. Confidence in their abilities improves staff morale, leading to better teamwork and more effective operations.
Improved Communication
Effective communication is crucial in senior care, as employees must work together to meet the needs of residents.
Staff training and development can improve communication skills, helping staff members communicate effectively with residents, families, and coworkers. Improved communication can improve care coordination, increase resident satisfaction, and reduce misunderstandings.
Compliance With Regulations
The geriatric care industry is highly regulated to safeguard patients and the staff. Refresher training on regulatory requirements is essential to avoid violations that could harm patients and result in significant fines.
Training and development around sensitive issues such as patient confidentiality or infection control can also ensure that staff follows the established guidelines, protecting patients from harm.
Reduced Costs
Although investing in staff training and development may seem expensive, it can result in cost savings in the long run when well-trained staff is better equipped to identify potential issues before they become significant problems, reducing the need for expensive interventions.
Improved Reputation
Providing high-quality senior care requires a team of well-trained and knowledgeable staff. When staff are well-trained and developed, this can lead to an improved reputation for the organization providing the care.
Families and seniors are more likely to trust an organization that invests in its staff and provides quality care.
Conclusion
Lisa Winters, New York City, believes staff training and development are central to the success of geriatric care facilities. Investing in employee education can improve patient care and business operations, increase employee retention, higher employee morale, and adherence to regulatory compliance. Business owners should prioritize staff training and development to ensure optimal patient care and provide a supportive work environment.