Renowned Aesthetic Doctor in Singapore Launches New Skincare Brand

SINGAPORE – Radium Skin Pte. Ltd., a skincare start-up in Singapore, made its debut 2 weeks ago with a wide collection of luxury beauty products for different skin types.
"After years of intensive research and development, it is exciting to see the range of Radium Skincare come to fruition", Dr. Siew Tuck Wah, Director of Radium Skin.
"With more than 12 years of experience in treating skin issues and leveraging on our team's expertise in formulating scientifically proven products with efficacious ingredients, we hope to design a range of products that can inspire confidence."
The brand launch is accompanied by a new e-commerce website, radium-skin.com, which features Radium's inaugural 6 skincare range, complete with cleanser, toner, moisturizer, and serum:
SERENITY: Best for people with sensitive skin. This range is specially designed to be gentle on the skin, yet provide deep cleansing and keep the skin moisturized at the same time.
AGELESS: The Ageless range contain skin-nourishing benefits to age-proof the skin to achieve anti-aging effects by replenishing the moisture and restoring weak, saggy skin.
GLOW: With 6 items in this range, the Glow range has the most number of products, including Liquid Gold Eye Gel. The Glow range contains powerful anti-oxidants to help your skin fight against free radicals and break down stubborn dark pigments at the same time.
LIBERTY: The most popular range among teenagers and young adults who battle with pesky acne on a daily basis. The Liberty range focuses on restoring balance to oily skin by gently removing dead skin cells and unclog pores at the same time.
BALANCE: Best for normal skin. The Balance range best suits people with normal to dry skin. They contain calming and nourishing active ingredients to restore the skin's balance without drying the skin.
SELF DEFENCE: Overall anti-aging skincare routine cannot be complete without a preventive care. This range of products contain strong anti-oxidants and protective agents to shield your skin from the daily exposure of harmful pollutants.
Dr. Siew is a familiar face in Singapore. On top of designing and developing Radium Skincare, he is also the Medical Director of Radium Medical Aesthetics. In addition to his impressive portfolio, he is also an appointed regional trainer for a range of dermal filler treatments using a range of hyaluronic acid fillers and collagen-stimulating fillers. He also performs laser treatments for pigmentation and thread lift treatments for non-surgical skin lifting procedures.
Outside of work, Dr. Siew is also actively involved in animal welfare and charity work. He is the President of SOSD, one of the largest animal welfare groups in Singapore. This should also give consumers comfort that Radium Skincare products are not tested on animals!
Affordable iced out jewelry at Gotta Jewelry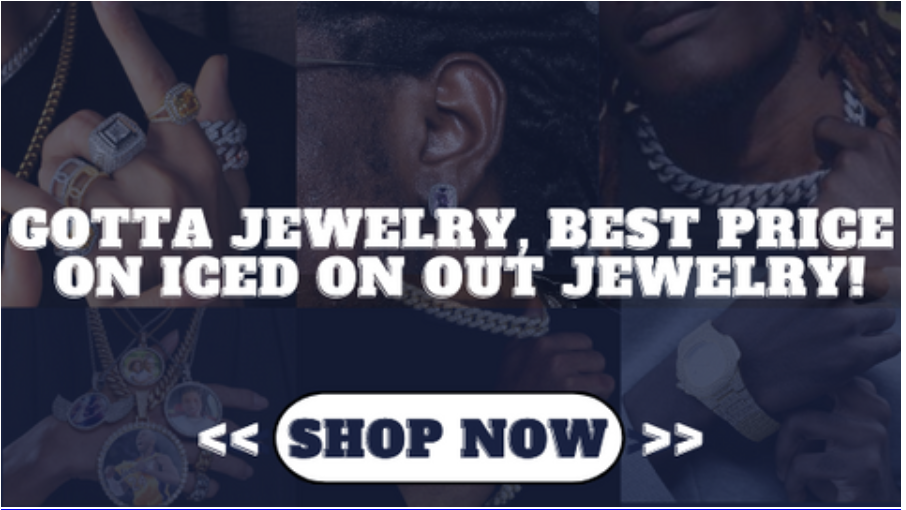 Gotta Jewelry is the best place to buy iced out jewelry. They have a wide selection of affordable bracelets, watches, pendants, chains, and more. Their jewelry is made with high quality materials and craftsmanship, so you can be sure that it will last. They also offer free shipping on all orders, so you can get your iced out jewelry delivered right to your door.
From 3A+ at 5A+ cz iced jewelry
Gotta Jewelry's goal is to provide the best quality cz iced jewelry at the most competitive prices. They offer a wide range of products, from 3A+ to 5A+ cz iced jewelry, so you can find the perfect piece for your needs. Their products are made with the highest quality materials and craftsmanship, so you can be sure that you're getting the best possible value for your money.
Whether you're looking for a new piece of jewelry for yourself or a gift for someone special, Gotta Jewelry has something for everyone. Check out their website today to see their full selection of products.
Also, you will find a collection with a wide choice of jewelry, and pendants that they can customize to your liking. The customization takes between 15 and 20 days, with free delivery.
Why is Gotta jewelry underpriced ?
First, Gotta Jewelry is underpriced because they use a direct-to-consumer business model. This means that they cut out the middleman and sell their products directly to consumers. This allows them to keep their prices low while still providing high-quality products.
Second, they sell mostly online, so they don't have the same costs associated with brick-and-mortar stores.
Finally, they don't spend a lot on advertising, so they're able to pass those savings on to their customers. All of these factors allow Gotta Jewelry to offer iced out jewelry at very affordable prices. So if you're looking for a great deal on iced out jewelry, be sure to check out Gotta Jewelry. You won't be disappointed.
Their slogan is "value yourself!"
Gotta Jewelry is all about helping you feel your best. They believe that everyone is beautiful, no matter what her budget is. That's why they offer a wide range of affordable jewelry, from everyday pieces to special occasion items. They want you to feel confident and stylish, without spending a fortune.
So next time you're looking for that perfect piece of jewelry, remember Gotta Jewelry. Their slogan is "value yourself!" because they believe that you're worth it.
Gotta jewelry, value yourself!