Renowned Aesthetic Doctor in Singapore Launches New Skincare Brand

SINGAPORE – Radium Skin Pte. Ltd., a skincare start-up in Singapore, made its debut 2 weeks ago with a wide collection of luxury beauty products for different skin types.
"After years of intensive research and development, it is exciting to see the range of Radium Skincare come to fruition", Dr. Siew Tuck Wah, Director of Radium Skin.
"With more than 12 years of experience in treating skin issues and leveraging on our team's expertise in formulating scientifically proven products with efficacious ingredients, we hope to design a range of products that can inspire confidence."
The brand launch is accompanied by a new e-commerce website, radium-skin.com, which features Radium's inaugural 6 skincare range, complete with cleanser, toner, moisturizer, and serum:
SERENITY: Best for people with sensitive skin. This range is specially designed to be gentle on the skin, yet provide deep cleansing and keep the skin moisturized at the same time.
AGELESS: The Ageless range contain skin-nourishing benefits to age-proof the skin to achieve anti-aging effects by replenishing the moisture and restoring weak, saggy skin.
GLOW: With 6 items in this range, the Glow range has the most number of products, including Liquid Gold Eye Gel. The Glow range contains powerful anti-oxidants to help your skin fight against free radicals and break down stubborn dark pigments at the same time.
LIBERTY: The most popular range among teenagers and young adults who battle with pesky acne on a daily basis. The Liberty range focuses on restoring balance to oily skin by gently removing dead skin cells and unclog pores at the same time.
BALANCE: Best for normal skin. The Balance range best suits people with normal to dry skin. They contain calming and nourishing active ingredients to restore the skin's balance without drying the skin.
SELF DEFENCE: Overall anti-aging skincare routine cannot be complete without a preventive care. This range of products contain strong anti-oxidants and protective agents to shield your skin from the daily exposure of harmful pollutants.
Dr. Siew is a familiar face in Singapore. On top of designing and developing Radium Skincare, he is also the Medical Director of Radium Medical Aesthetics. In addition to his impressive portfolio, he is also an appointed regional trainer for a range of dermal filler treatments using a range of hyaluronic acid fillers and collagen-stimulating fillers. He also performs laser treatments for pigmentation and thread lift treatments for non-surgical skin lifting procedures.
Outside of work, Dr. Siew is also actively involved in animal welfare and charity work. He is the President of SOSD, one of the largest animal welfare groups in Singapore. This should also give consumers comfort that Radium Skincare products are not tested on animals!
Vanessa Donnelly Embarks On A New Path As A Publicist In Los Angeles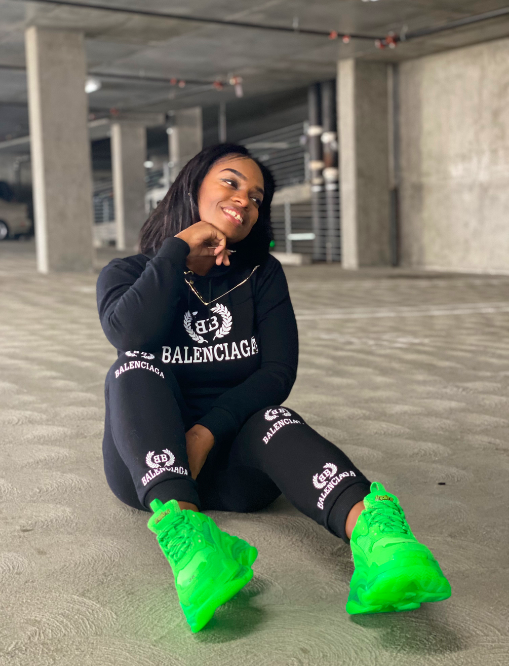 Sometimes in your life you want to change up your career and pursue a new calling. Vanessa Donnelly is a perfect example for those who would like to do just that. It all started in Minnesota where she began her journey as a fashion designer.
In just a span of seven years, she managed to spread her name and designs all over Minnesota and even LA, winning multiple awards and participating in many fashion shows. She was even able to start her own brand known as Xenobian Moxis.
Coming into 2018, it was time for Vanessa, her husband, and two children, to try a new adventure and move to Los Angeles, CA. She decided to explore more options for career choice as well. She pursued being a publicist and began teaching herself how to succeed. With a lot of hard work, dedication, and patience she found a living in this career also. In the next five years, Vanessa plans on opening her own public relations company along with adding to her Xenobian Moxis brand line.
In a recent interview Vanessa said, "Some of the challenges I faced along the way was judgement from others before they got to know me". She continued, "Some advice I would give to younger entrepreneurs is to take that leap of faith and don't allow anyone to talk you out of it".
Keep up with Vanessa on Instagram here: https://instagram.com/thaladyrift