International Businessman Gome Gomez's Covid-19 Virtual Fundraiser Helped Prepare Healthcare Personnel In Mexico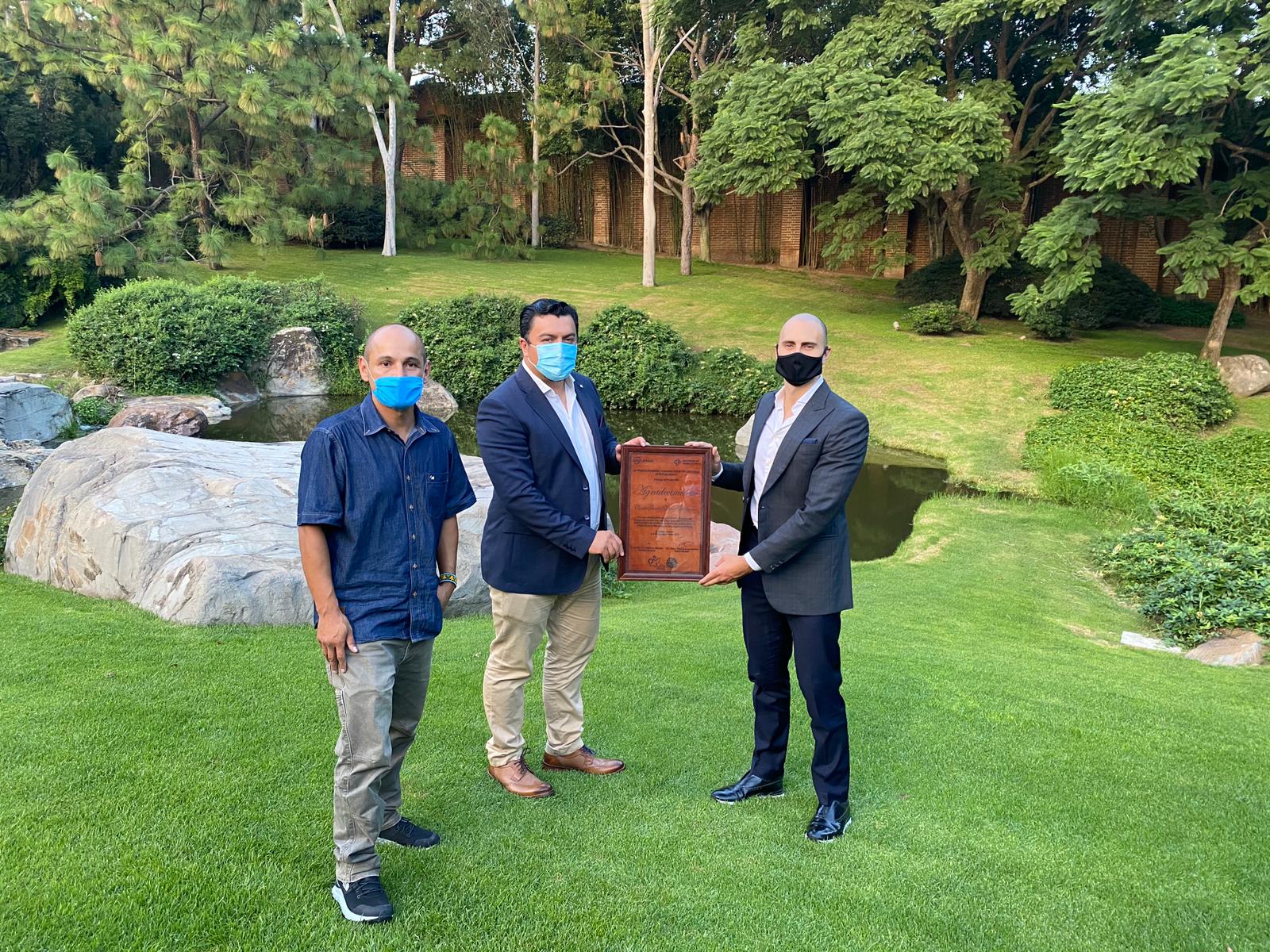 In May, Guadalajara, Mexico-based businessman, Gome Gomez, hosted a private virtual fundraiser to secure indispensable personal protective equipment for frontline healthcare workers in his home state of Jalisco. Gomez, who holds leadership positions within various companies, understood the importance of helping protect medical personnel so they could safeguard public health. Local business executives Francisco Padilla and Roberto Romero aided Gomez with key activities in organizing the event. Gerardo Zamora, a Mexican talent manager, helped coordinate several artist performances. Their efforts helped ensure safer working environments in various clinics and hospitals.
The charity event entailed DJ sets by talented performers from around the world: Diplo, Ten Walls, Sharam Jey, and Iñigo Vontier, among other artists. Attendees were asked to contribute $40 or more towards the Ahora Te Cuido Yo (Now I Look After You) NGO. Gomez offered to cover the cost for potential attendees who could not donate at the time due to the pandemic. For weeks following the event, the donation link remained live, and the event raised a total of more than $35,000 for the initiative.
"Despite the pandemic being a global problem that stresses resources everywhere, we had guests from around the world, ranging from LA to Qatar, donating to help healthcare workers in Mexico. I was touched by the generosity of so many friends and acquaintances."
Gomez asked Ahora Te Cuido Yo, the organization in charge of purchasing the medical gear and delivering it to the different public hospitals, that his personal donation of $10,000 go to help the secluded Native American area in the Northern part of Jalisco, which is one of the few places in México where the Wixárika people reside. Wixaritari is known in Mexico and abroad for producing intricate artistic depictions of their worldview using beadwork, yarn, and other mediums. Gomez's family has a history of working with and supporting this ethnic group, both through Arte Kuu and through Fundación Wérika, two organizations started by Gomez's mother, Martha Collignon.
After the Secretary of Health Jalisco, in coordination with Ahora Te Cuido Yo, dispersed the grant to vulnerable regions of the state, including the Wixárika communities in the North, the positive impact of Gomez's fundraising did not go unnoticed. This month, Dr. Guillermo Islahuaca, the General Director of the Sanitation Region 1 Colotlán of the state of Jalisco, reached out to thank Gomez to represent the Wixárika villages that received aid. In an official letter, Gomez was thanked for the medical equipment that maintained healthcare workers' safety while serving 853 COVID-19 patients across 28 rural clinics thus far.
Gomez's selfless act helped medical staff respond quickly to patient surges. However, he does not plan to stop contributing to public health causes:
"Region 1 Sanitaria Colotlán has been proactive in working closely with the community. It serves to mitigate the virus's spread and provide acute medical care for individuals who have already contracted the disease. Recently, they airlifted an 82-year-old woman with COVID out of this remote area to get treatment at a larger hospital. She thankfully made a quick recovery! I will personally continue supporting Dr. Islahuaca, Dr. Itzel Aguilar (founder of Ahora te Cuido Yo), and others who are doing their part in the COVID-19 battle. For now, I am told that Región 1 Sanitaria Colotlán feels well equipped regarding protective gear as we go into the colder months."
Affordable iced out jewelry at Gotta Jewelry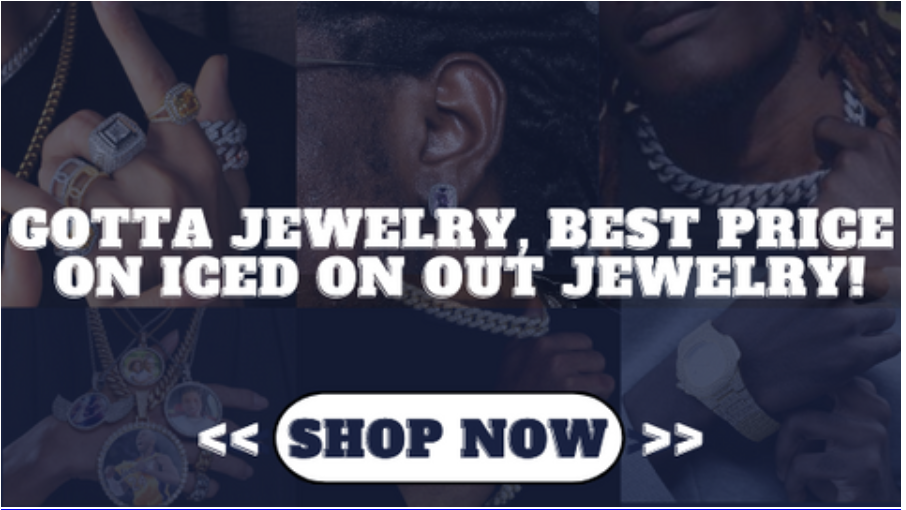 Gotta Jewelry is the best place to buy iced out jewelry. They have a wide selection of affordable bracelets, watches, pendants, chains, and more. Their jewelry is made with high quality materials and craftsmanship, so you can be sure that it will last. They also offer free shipping on all orders, so you can get your iced out jewelry delivered right to your door.
From 3A+ at 5A+ cz iced jewelry
Gotta Jewelry's goal is to provide the best quality cz iced jewelry at the most competitive prices. They offer a wide range of products, from 3A+ to 5A+ cz iced jewelry, so you can find the perfect piece for your needs. Their products are made with the highest quality materials and craftsmanship, so you can be sure that you're getting the best possible value for your money.
Whether you're looking for a new piece of jewelry for yourself or a gift for someone special, Gotta Jewelry has something for everyone. Check out their website today to see their full selection of products.
Also, you will find a collection with a wide choice of jewelry, and pendants that they can customize to your liking. The customization takes between 15 and 20 days, with free delivery.
Why is Gotta jewelry underpriced ?
First, Gotta Jewelry is underpriced because they use a direct-to-consumer business model. This means that they cut out the middleman and sell their products directly to consumers. This allows them to keep their prices low while still providing high-quality products.
Second, they sell mostly online, so they don't have the same costs associated with brick-and-mortar stores.
Finally, they don't spend a lot on advertising, so they're able to pass those savings on to their customers. All of these factors allow Gotta Jewelry to offer iced out jewelry at very affordable prices. So if you're looking for a great deal on iced out jewelry, be sure to check out Gotta Jewelry. You won't be disappointed.
Their slogan is "value yourself!"
Gotta Jewelry is all about helping you feel your best. They believe that everyone is beautiful, no matter what her budget is. That's why they offer a wide range of affordable jewelry, from everyday pieces to special occasion items. They want you to feel confident and stylish, without spending a fortune.
So next time you're looking for that perfect piece of jewelry, remember Gotta Jewelry. Their slogan is "value yourself!" because they believe that you're worth it.
Gotta jewelry, value yourself!