Interview With Lewis Schenk, Founder Of Fast Growing Digital Media Company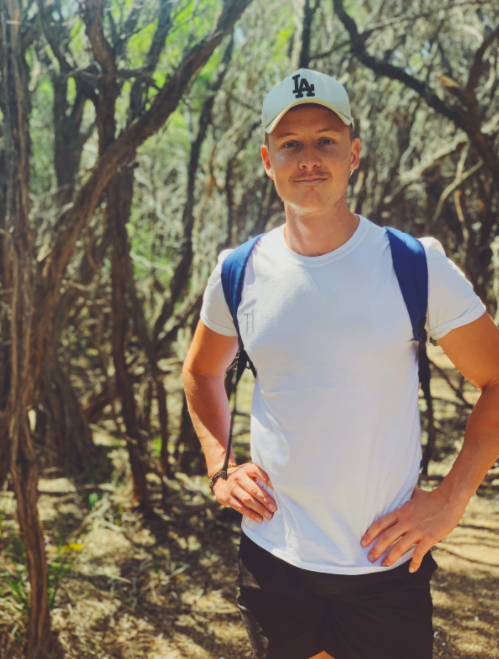 With the online entrepreneurial world becoming increasingly saturated, it is harder than ever to stand out. There are a number of different tools and strategies to position yourself in your own unique way, and entrepreneur Lewis Schenk knows just that. Lewis is the founder of Boost Media Agency, a fast-growing public relations and media company, who specialises in helping entrepreneurs and business owners get more exposure for their brand and outposition their competition. Lewis has worked with over 200 clients in the last 5 months alone, and here we take a sneak peak into his mind to learn more about what he does and how he's been able to achieve what he has so far in 2020. 
Thank you so much for doing this with us! What is your "backstory"?
Lewis: So I grew up in Canberra Australia, where I left at 19 years old to go to college in America on a golfing scholarship. I made a lot of great friends and a really strong network of connections over there. Long story short, I didn't finish my 4 years of school over there – I ended up returning after 2 and a half years, only to spend two more years studying in Melbourne. I was playing on the elite amateur golf circuit throughout Australia and was looking to turn pro, but I fell out of love with the game. So instead I started an events company which operated Australia-wide, and also worked for another digital agency in the media and public relations space. It was at the start of 2020 where I took the plunge and poured all my energy into building my own public relations and media agency, and I haven't looked back since. 
What was your key driving force to become an entrepreneur?
Lewis: For me it was always about freedom. When I was in school I was stuck in the paradigm that going to university after school, then joining the workforce and working my life away was the only option. That always scared me a lot and it definitely motivated me to create a life I wanted to live – a life on my own terms. That definitely affected some of my decisions along the way. 
What do you think makes your company stand out? Can you share a story?
Lewis: Yeah, so right when I started out I would do a lot of cold outreach on facebook – and anyway, I ended up getting on a call with one of the most interesting individuals who I'd ever met. Once he started listing off all the companies he ran and the millions of dollars he had made, I was quite nervous. None the less he was a great guy and we ended up doing some business together. Unfortunately due to my inexperience at the time, I made a huge mistake with some of the work – but I took ownership for that and gave him an extra month's service for free. So to sum it up, myself and my team at Boost are dedicated to making sure all of our clients' experience is a positive one. And also ensuring our communication is second to none. 
What has been your favourite moment in business?
Lewis: I'm going to have to say the first ever deal that I closed. There is no better feeling when you make your first sale – I really think that this is when you have proven to yourself that what you want to do is possible, and it actually works. 
What do you believe is the most important ingredient for success?
Lewis: I believe it is a combination of mindset and discipline, hands down. The mindset is needed to give yourself the belief that you can get to where you envision yourself, and the discipline is what is required to put in the action to actually get you there. So yeah, I don't think it's just one ingredient, there is definitely a couple that you need. 
How have you used your success to bring goodness to the world? 
Lewis: I really like to give back to those in need. Whether it's tipping someone at a local restaurant or store, giving money to a homeless person or even just buying someone a gift as a nice gesture. I truly believe that one of the keys to success, happiness and fulfillment is to give back to others. 
Lastly, what's the best advice you'd give to someone starting out as an entrepreneur?
Lewis: As cliche as it sounds, trust the process. Nothing happens overnight and if you truly want long term success you must fall in love with the process – not just the result. And remember: success is the journey, not the destination. 
Thanks so much for joining us Lewis, we wish you all the best!
If you want to learn more about Lewis and his work, visit his website & follow him on Instagram @lewis_schenk for daily value, content and inspiration. 
Why use custom web development? Why is it better to use ready-made CMS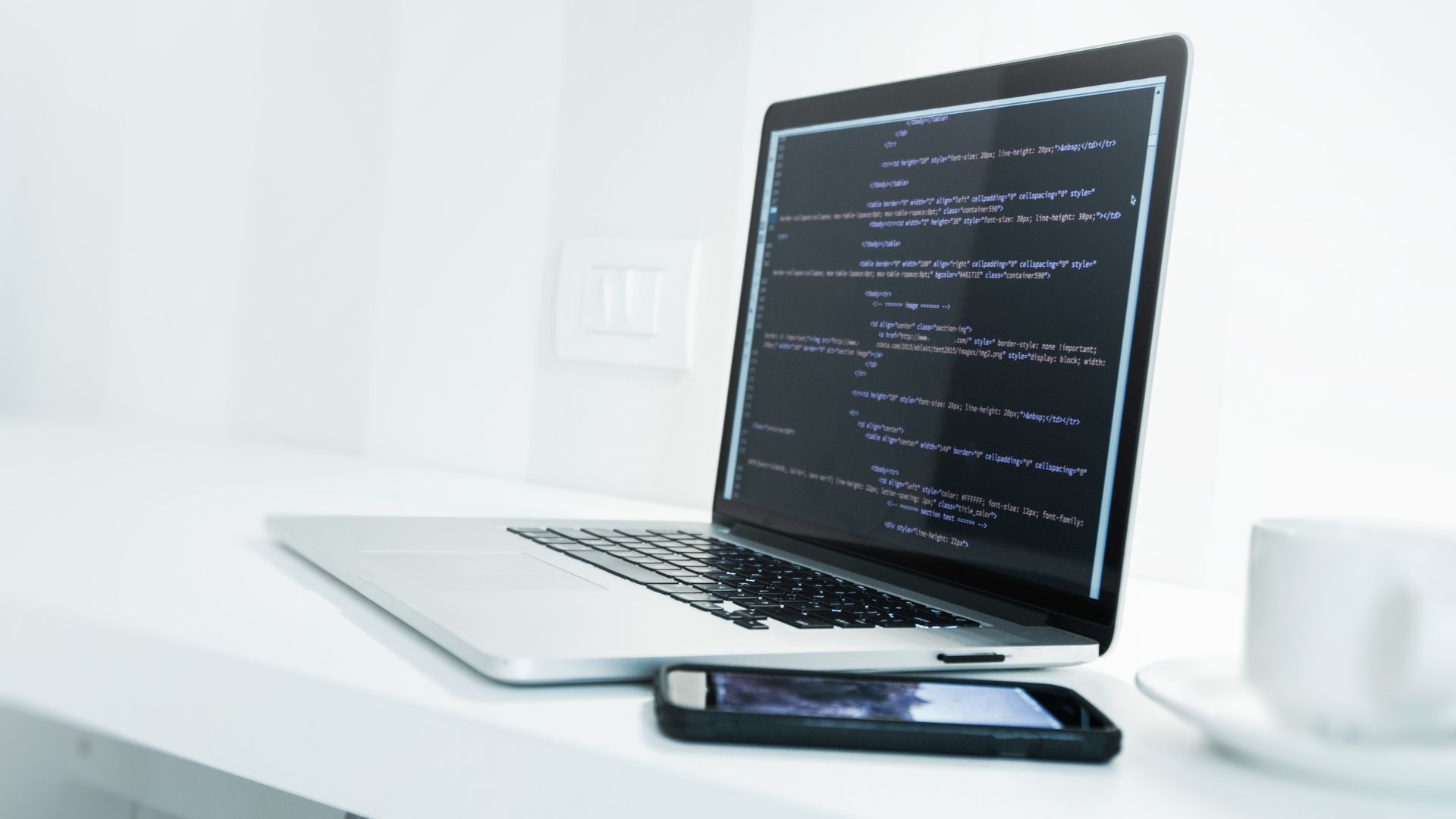 Custom web application development is not only good branding. It is also a great tool for communication between company and customer and much more enjoyable for both. Apps extend an expanse to portable and mobile gadgets' ability to provide seamless expansion of the scope with which companies can serve to consumers online. Interface of the application should be attractive and comfortable in use. Moreover, it should have a unique identity, which reflects the company's branding message and helps to establish emotional connection with customers. Custom-made design and development increase user engagement and distinguish a company from the competition.
But using off-the-shelf solutions might be the best choice for the companies, which are just starting their web journey due to its cost efficiency. In this article we will define pros and cons of custom web development compared to SaaS products. 
Digital innovation is a critical component of modern business development. Business leaders usually face a choice between using off-the-shelf solutions (SaaS) and designing custom ones. The former offer a high degree of reliability at a lower price tag. However, SaaS products may lack critical features that are necessary for meeting the company's requirements.
Custom web development company services VS SaaS CMS: pros and cons
It is common for small businesses to rely on SaaS as a lower-budget alternative. But as a business grows, so do its demands for software. For example, companies might need to manage more resources, and SaaS is unable to meet the increasing needs.
Custom development allows the implementation of solutions that match the very particular company's needs. The decision to go with it can stem from the rising number of employees, new locations, or new markets. With SaaS, companies have to deal with the one-size-fits-all approach, facing limitations in different access levels, feature customization, etc.
When choosing custom web development services, it's important to find the right provider who will understand the company's structure and goals.
Pros and cons of SaaS products
The nature of SaaS reveals its strengths and weaknesses. A cheaper solution also means weaker control over it. Take a look at the table below to learn about the pros and cons of SaaS products:
Pros:
Cost efficiency.

Reliability and maintenance.
Automated updates.
Data protection.
Cons:
Limited customization.

Limited control.
Limited scalability.
Security concerns.
Pros and cons of custom web development services
Having a customized app addresses specific company needs. It allows businesses to create unique features based on their requirements and add all the integrations they need. Plus, such solutions can be more secure. For instance, a company may have an offline copy of data, protected from external attacks.
Pros:
Customization capabilities.

High flexibility.
High security level.
Unique features as competitive advantages.
Cons:
Large investments.

Resource-intensive.
Not automated.
Security risks.
Who needs custom development?
When a business has specific needs, it's best to choose custom software app development. It also makes sense in the following cases:
A company is planning to use this software for various projects and demands functionality variation from one project to another.

A business is scaling.
A company has its own development team with sufficient expertise to implement a required solution.
A business has already used a SaaS product that doesn't match the needs.
Being a custom web development firm, TRIARE builds scalable and secure apps for businesses of different industries, be it edtech, healthcare, or ecommerce. Our mobile app development team has created dozens of native and cross-platform solutions used all over the world. In services our company offers we take aim at custom-made approach. It enables a business to build a site focused on delivering real business results via an optimal structure and user experience. 
Starting from planning, implementing, monitoring, communicating and finally delivering the completed project before the deadline, we ensure quality at each step. We take care of post-release maintenance and support, so you shouldn't worry about security risks.