Interview With Lewis Schenk, Founder Of Fast Growing Digital Media Company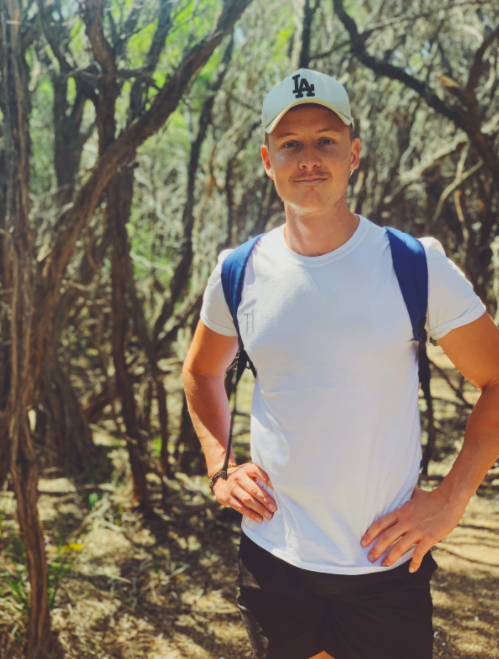 With the online entrepreneurial world becoming increasingly saturated, it is harder than ever to stand out. There are a number of different tools and strategies to position yourself in your own unique way, and entrepreneur Lewis Schenk knows just that. Lewis is the founder of Boost Media Agency, a fast-growing public relations and media company, who specialises in helping entrepreneurs and business owners get more exposure for their brand and outposition their competition. Lewis has worked with over 200 clients in the last 5 months alone, and here we take a sneak peak into his mind to learn more about what he does and how he's been able to achieve what he has so far in 2020. 
Thank you so much for doing this with us! What is your "backstory"?
Lewis: So I grew up in Canberra Australia, where I left at 19 years old to go to college in America on a golfing scholarship. I made a lot of great friends and a really strong network of connections over there. Long story short, I didn't finish my 4 years of school over there – I ended up returning after 2 and a half years, only to spend two more years studying in Melbourne. I was playing on the elite amateur golf circuit throughout Australia and was looking to turn pro, but I fell out of love with the game. So instead I started an events company which operated Australia-wide, and also worked for another digital agency in the media and public relations space. It was at the start of 2020 where I took the plunge and poured all my energy into building my own public relations and media agency, and I haven't looked back since. 
What was your key driving force to become an entrepreneur?
Lewis: For me it was always about freedom. When I was in school I was stuck in the paradigm that going to university after school, then joining the workforce and working my life away was the only option. That always scared me a lot and it definitely motivated me to create a life I wanted to live – a life on my own terms. That definitely affected some of my decisions along the way. 
What do you think makes your company stand out? Can you share a story?
Lewis: Yeah, so right when I started out I would do a lot of cold outreach on facebook – and anyway, I ended up getting on a call with one of the most interesting individuals who I'd ever met. Once he started listing off all the companies he ran and the millions of dollars he had made, I was quite nervous. None the less he was a great guy and we ended up doing some business together. Unfortunately due to my inexperience at the time, I made a huge mistake with some of the work – but I took ownership for that and gave him an extra month's service for free. So to sum it up, myself and my team at Boost are dedicated to making sure all of our clients' experience is a positive one. And also ensuring our communication is second to none. 
What has been your favourite moment in business?
Lewis: I'm going to have to say the first ever deal that I closed. There is no better feeling when you make your first sale – I really think that this is when you have proven to yourself that what you want to do is possible, and it actually works. 
What do you believe is the most important ingredient for success?
Lewis: I believe it is a combination of mindset and discipline, hands down. The mindset is needed to give yourself the belief that you can get to where you envision yourself, and the discipline is what is required to put in the action to actually get you there. So yeah, I don't think it's just one ingredient, there is definitely a couple that you need. 
How have you used your success to bring goodness to the world? 
Lewis: I really like to give back to those in need. Whether it's tipping someone at a local restaurant or store, giving money to a homeless person or even just buying someone a gift as a nice gesture. I truly believe that one of the keys to success, happiness and fulfillment is to give back to others. 
Lastly, what's the best advice you'd give to someone starting out as an entrepreneur?
Lewis: As cliche as it sounds, trust the process. Nothing happens overnight and if you truly want long term success you must fall in love with the process – not just the result. And remember: success is the journey, not the destination. 
Thanks so much for joining us Lewis, we wish you all the best!
If you want to learn more about Lewis and his work, visit his website & follow him on Instagram @lewis_schenk for daily value, content and inspiration. 
What to Consider Before Buying a Compact Tractor for Your Country Property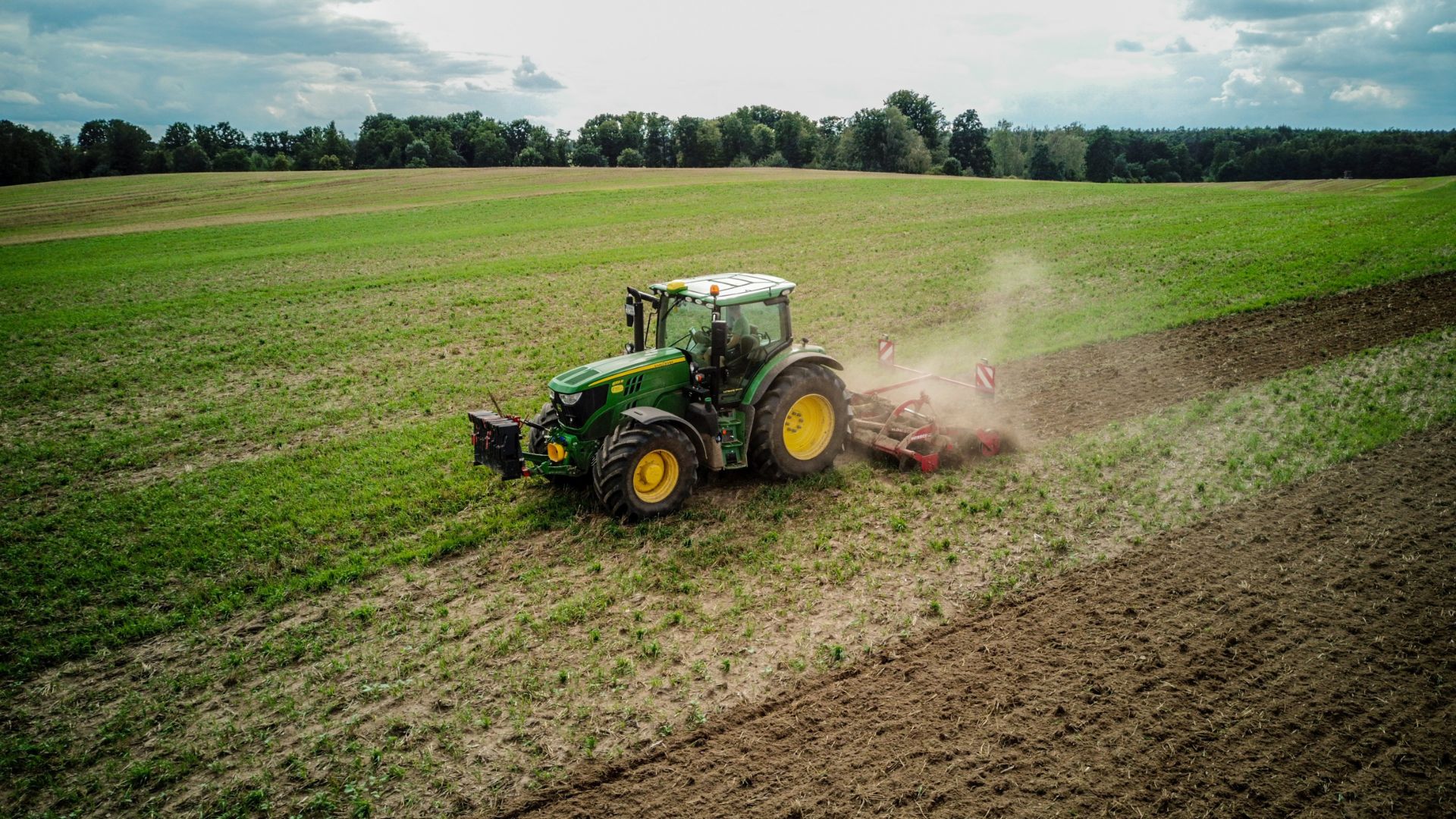 While some people dream of buying a home in a city or suburb, others dream of purchasing a home on a rural lot with acreage, a drilled well, and fruit trees. 
Rural living isn't everyone's cup of tea, but there are some advantages to packing up and moving to the country. The air is cleaner, wildlife is abundant, and the population density is low. But leaving the conveniences of the cities or suburbs for a rural homestead means you'll have a lot more on your daily to-do list than you ever thought possible.
One piece of equipment you'll want is a tractor. A compact or sub-compact tractor will meet the needs of most landowners. Whether for mowing the lawn, tilling the garden, moving logs, or doing other things, a tractor can be a godsend when you relocate to the country.
Consider your use cases for a tractor to get the right one. While budgeting is vital, opt for quality over saving a few bucks. The right equipment will serve you and yours well for many years. Remember to buy from a tractor dealer selling top brands to get the product and service you need.
When looking for the right tractor for your homestead, here are some things to consider.
Horsepower
Horsepower is one of the things to consider before buying a tractor. When you visit a tractor dealership, tell the salesperson your use cases for a tractor. They'll be able to recommend the horsepower range you need for a suitable compact or sub-compact tractor. Horsepower can go from the 20s to the 50s for a compact tractor or in the mid-20s for a sub-compact tractor. It doesn't hurt to get more horsepower than you need now to meet potential future needs. 
You'll also want to look at power take-off (PTO) horsepower. PTO horsepower describes the amount of power available to operate the tractor's implements and attachments, while the engine horsepower describes the power the engine produces. You'll want enough PTO horsepower to operate a tiller, snowblower, log splitter, or other attachments and implements.
Consider Implements and Attachments
While tractors are helpful, attachments and implements can make them more useful. Box blades, loaders, pellet forks, backhoes, plows, snowblowers, and rototillers are worth considering. 
Without the correct implements and attachments, country living can be a chore. Before buying a tractor, ensure it can operate the attachments and implements.
Consider the Size of the Property and Terrain
Consider the size of your property and the landscape conditions before buying a tractor. For instance, if you need to mow 10 acres, get a tractor with enough horsepower to keep up with your mowing needs. Getting the right compact or sub-compact tractor will allow you to use the implements and attachments required on your land.
Consider the Tires
Another consideration is the type of tires you put on your tractor. You'll want appropriate tires whether you have a hilly, rocky, or flat terrain. The salespeople at whatever tractor dealership you patronize will be able to get you the right tires for your land. If you live in an area that gets a lot of snow in the winter, you might want to invest in multiple sets of tires.
Living in the country is an adventure unto itself. But chances are you won't look back after taking the leap and leaving the city or the suburb behind. You shouldn't, however, overlook the importance of getting the right equipment for your homestead. You won't regret getting a tractor. But you should know what to look for in a tractor to get the right one for your rural property.