Israel's Decision to Extend Fishing Zone makes No Impact on Gaza Fishermen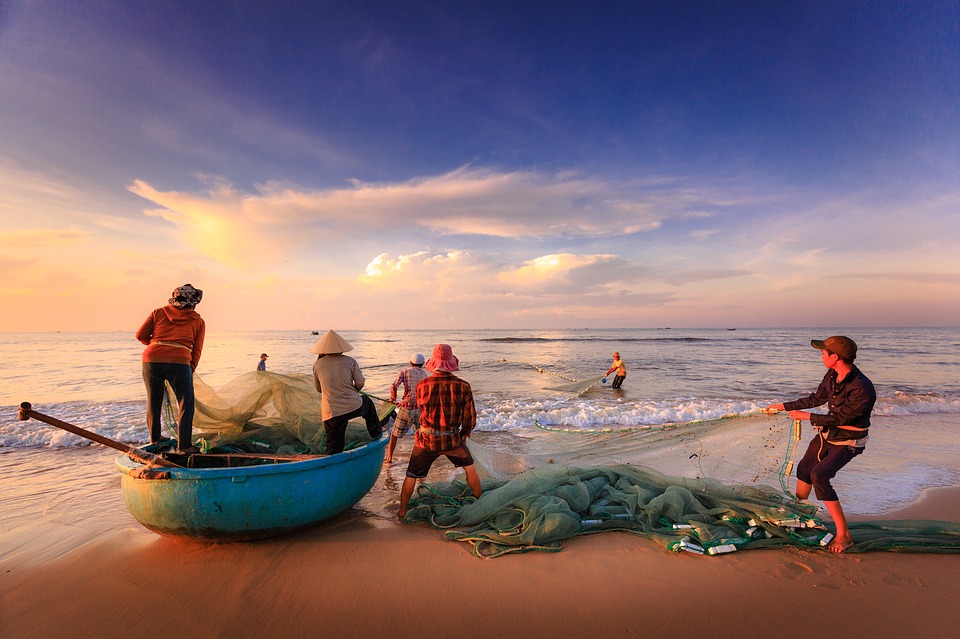 GAZA – As a result of Egyptian brokered talks with Hamas, Israel has extended the fishing zone where Palestinians can fish in the Meditteranean Sea off the Gaza strip. But Gaza fishermen are still not happy with this extension as it has not added to an increase in the fish quantity they could gather. Since the enactment of Oslo accords in 1995, it is for the first time that this much fishing zone extension (from 6 nautical miles to 15 nautical miles) has taken place. This has given fishermen access to the deep-sea where they can catch fishes like tuna, mackerel, and grouper.
Now, after the new regulations come into effect, fishermen could travel 15 nautical miles out in the Southern Gaza strip between Deir Al Balah and Rafah. But according to the head of fishermen union, this extension would not benefit the fishermen as there is not much potential to catch fish in the Southern region for the area is rocky and shallow. This area is only good to practice for people preparing for a fishing competition. However, on the northern side, there is no extension of the fishing zone. Fishermen are also concerned about the actions of Israeli Navy against them in the fishing zone. In the past, the Israeli navy had turned around and fired on Gaza boats even when the boats were within the permitted fishing zone. Many Gaza fisherman had been arrested and their boats were confiscated. According to the reports of the Gaza based Al Mezan Center for Human Rights, there are a huge number of cases of abuse, killings, injuries of fishermen by the Israeli Navy.
Not only this, but Gaza fishermen also face problems due to import restrictions on Gaza. This results in the high cost of boat repair. The important items such as fishing nets, gear and fishing lures are highly expensive and it is not possible for low-income fishermen to afford such things. Also, Israel's restrictions on essential imports such as fiberglass, boat engines, and spare-parts make it difficult for Gaza fishermen to access these items at a reasonable price.
Beats and Rhymes Played an Important Role in Senegalese Politics This Year
SENEGAL, AFRICA – Hip Hop, Beats and Rhymes have become the language of youth in the politics of Senegal. The campaigns that took place last month, for presidential elections, witnessed a huge involvement of hip hop artists and rap beats. And the reason for that is Demographics.
The average age of Senegal person is around 19 years. And this age group comprises of mostly the rappers. In the last elections of 2012, country's largest social movement took place. Rappers were among the major founders of this social movement. That is the reason why this year's election also includes a lot of rappers. All the leading candidates are running their campaigns with at least one rapper by their side.
One of the professors at Vassar College, Zachariah Mampilly, shares, "Many young people turn to hip-hop artists as being kind of the voice of the streets and providing them with a way to think about politics. Especially in the most recent presidential election, the use of rappers was a remarkably cynical attempt by these politicians to gain popularity with youth."
Hip Hop is being used as a powerful medium to influence the youth. And this kind of power is not just limited to politics.
Journal Rappé, a newscast for people of Senegal, raps the news to the beat. It does not produce any new information. Rather, it picks the news that is already shared on televisions and mix it with a taste of music to reach the youth in an entertaining manner. Initially started out through YouTube, it soon caught the attention of mainstream media, just with its talent to attract wide number of netizens. And that shows how important beats have become to the youth of Senegal.