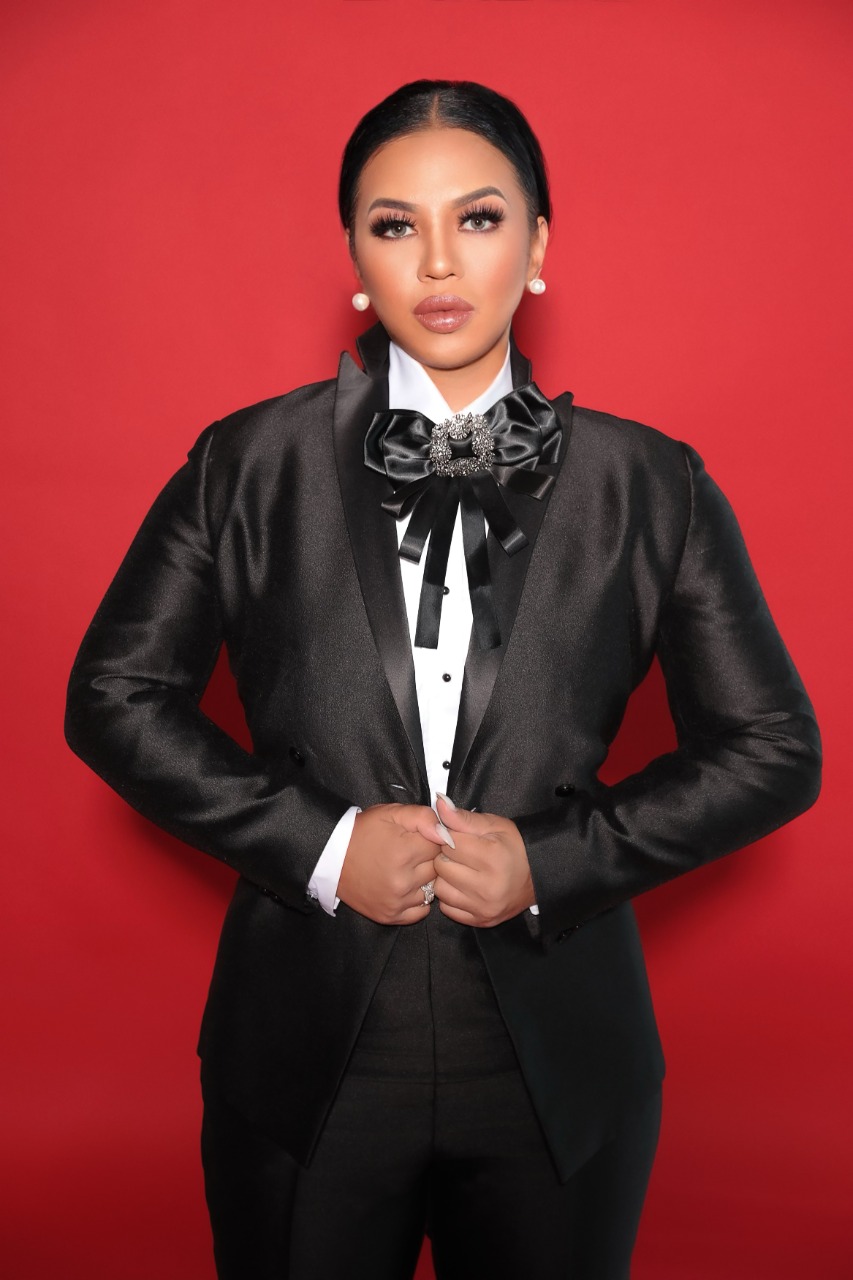 When she arrived in California from New York, Kathleen "Frankie" Francesca wanted to make a difference. Her dream job—working for a modeling agency in New York—had turned out to be an unfulfilling pit stop.
While supporting her parents, both of whom have diabetes, Frankie began to volunteer with the American Diabetes Association (ADA). After attending ADA committees and recognizing within herself the desire to help others, she decided to enter the world of medicine.
Meanwhile, the occurance of a family hardship meant Frankie had to sell everything she had. Her father was laid off at work and then had to recover from an accident; her mother had to stay home to take care of him and help Frankie with her daughter, as she had just become a single mother. There was something Frankie's mother would say to her that rang true, even in times like these:
"As long as you are breathing, there is always hope."
Frankie lost neither her hope nor her compassion. Her goal was to begin working at R3 Regenerative Medicine (R3), a company that helps doctors obtain turnkey operations for stem cell clinics. Starting out, she had no phone and no computer. For the internet access she needed to be able to do her job, she was continuously going to libraries.
"I couldn't tell the CEO that I didn't have anything," says Frankie. It wasn't until two years ago that she did tell them about her initial struggle and lack of resources. Today, she is grateful that the CEO of R3 took a chance on her.
Five years later, she is Chief Operating Officer, and Vice President and partner at R3 Medical Training. She is doing the kind of work that she came to California longing to do: helping people, educating them, and changing the way they live their lives.
"Doctors use [stem cell regenerative medicine] to avoid surgeries or help slow the progression of any existing conditions," says Frankie. "Anywhere from diabetes to neurological issues and joint issues. There's a lot that you can do with stem cells."
Frankie is a single mother to her 9-year-old daughter, Valentina. When she isn't at work, she is spending time with her. They travel together, too, but working seven days a week means that she doesn't have much extra time.
"I feel bad having to leave her when I have to travel for work," says Frankie. "But at least I'm leaving my daughter knowing that I've done something that I can be proud of, and she can be proud [realizing] how much of a difference her mother made in those people's lives."
Where R3 was once a small marketing company, there are now 43 affiliated clinics across the United States and eight internationally. They are opening their own headquarters and anti-aging clinic in Scottsdale this September, a clinic in Nashville in November, and soon another in India. Frankie is preparing for their very first Health and Wellness Summit in Temecula this January—which will not be without celebrities.
One clinic, co-owned by Frankie, recently opened in the Philippines. She is especially excited to start visiting this location; she has family there, and has not been back in 25 years. With the opening of this location, she will be able to visit a few times a year.
"I'm looking forward to bringing my daughter so that she can learn the culture," says Frankie. She is planning a trip for as soon as January 2022.
Currently, Frankie is in the process of finalizing a memoir, which she has written to tell her story to both her daughter and generations to come. She is not writing the book with commercial success in mind; rather, it is a heartfelt gesture to her daughter, a vessel meant to preserve important memories. She wants her daughter to know her journey, including how she dealt with negativity on the way.
"Especially as a single mom, you know, being Filipino, back in the day, we're kind of looked down upon," says Frankie. "Getting to where I'm at now in life, [I'm] supporting my family, giving my daughter everything that she can ever hope for."
Frankie moves through life with a big heart and an eye on the future. She wants everyone to know that they can achieve a lot more than they think is possible, if they do as she did: keep at what you're passionate about, don't lose sight of the bigger picture, and in her words, be "willing to sweat bullets."
Kristi Ronning, Beautifully Portraying 'Love, Knows No Bounds'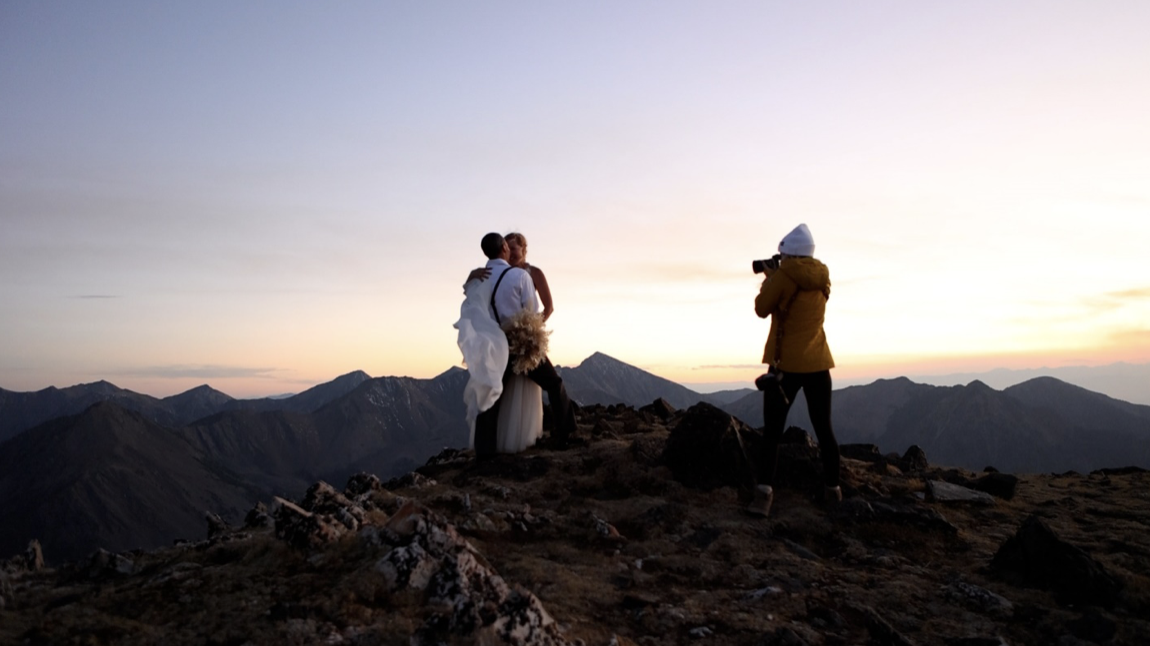 If your concept of eloping includes sneaking away at night, or heading to your dream place, think again. Small, highly mobile weddings have grown by leaps and bounds over the past five years. Fueled by mind-blowing posts on Pinterest, Instagram, and beyond, a growing number of young couples are trading in churches and banquet halls. 
With the pandemic disrupting thousands of weddings, the shift to small elopements is growing faster. An elopement containing just the couple and a few guests is comparatively safer and a far less stressful way for marriage than calling relatives, friends and many other guests.
In order to provide you with ethereal and magical photography for your wedding, Kristi Ronning founded Opal and Ox. Ronning is an American Elopement photographer, recognized for her mountain-top portraits. In addition, she features breathtaking landscapes with an aesthetic sense. 
Born on July 30, 1991, and raised in Pine Island, Minnesota, Ronning is the youngest of her siblings. She was born to Kathy Shafer and Jeff Ronning. From a very young age, she loved capturing photographs of her surroundings. As a kid, she loved dancing and taking theater classes. When Ronning entered second grade, her mother was thoughtful enough to gift her a disposable camera, which quickly turned into a digital one. From that point onwards, she has never put her camera down. Her passion drove her to become a professional photographer at the age of nineteen. 
After getting married to her husband, Ralphie, the two opened a photography and videography service-providing company named Opal and Ox. The couple has been quite successful in covering weddings worldwide since 2012. 
She has kept Opal & Ox services very admirable. According to her, life is all about exploring new adventures, this is what she, along with her husband, has been doing, and the reason for creating Opal & Ox is to lend their support to those who want to discover their love in an aesthetic style. Furthermore, the couple strongly believes that photography and videography flow together perfectly. This is why Ronning has been capturing emotions, energy, joys, and memories through the lens of her camera. 
She firmly thinks that whether it's weddings and elopements, family photo sessions, senior portraits, or newborn photos, she knows how to capture the moments. Opal & Ox has been telling stories together through film and photos since almost 15 years. The journey has been quite memorable and displays Ronning's love for photography in a nutshell. 
In her early years of photography, she covered conventional weddings. Upon moving to Montana, she began pioneering the mountain-top elopement wedding style that has been made famous by social media platforms. 
Ronning loves to incorporate fun fashion pieces into natural landscapes. Being completely self-taught, she quickly became one of the most prominent elopement photographers in the world. Now, people all across the world admire her work. However, she is best known for climbing mountain peaks with couples and documenting their marriage at an elevation of over 10,000 feet. Currently living in Montana, she shoots on a Hasselblad 907x medium format digital camera.
In 2020, Ronning was featured on the cover of Montana bride magazine, volumes 18 & 19, for capturing an epic three days shoot in the mountains. The magazine did a 9-page spread about the 3-day overnight hike in the mountains outside Yellowstone National Park. 
Ronning's future endeavors include launching her first photography book and filming a documentary following her life and career in the mountains. Her determination made her capable enough that in 2022, she was featured in Rocky Mountain Bride magazine. Being a woman, she has never given up on her dreams. Her continuous efforts and life-long achievements can be a true inspiration for all young female photographers out there.