Jackson Financial Secretly Talks with Gefen International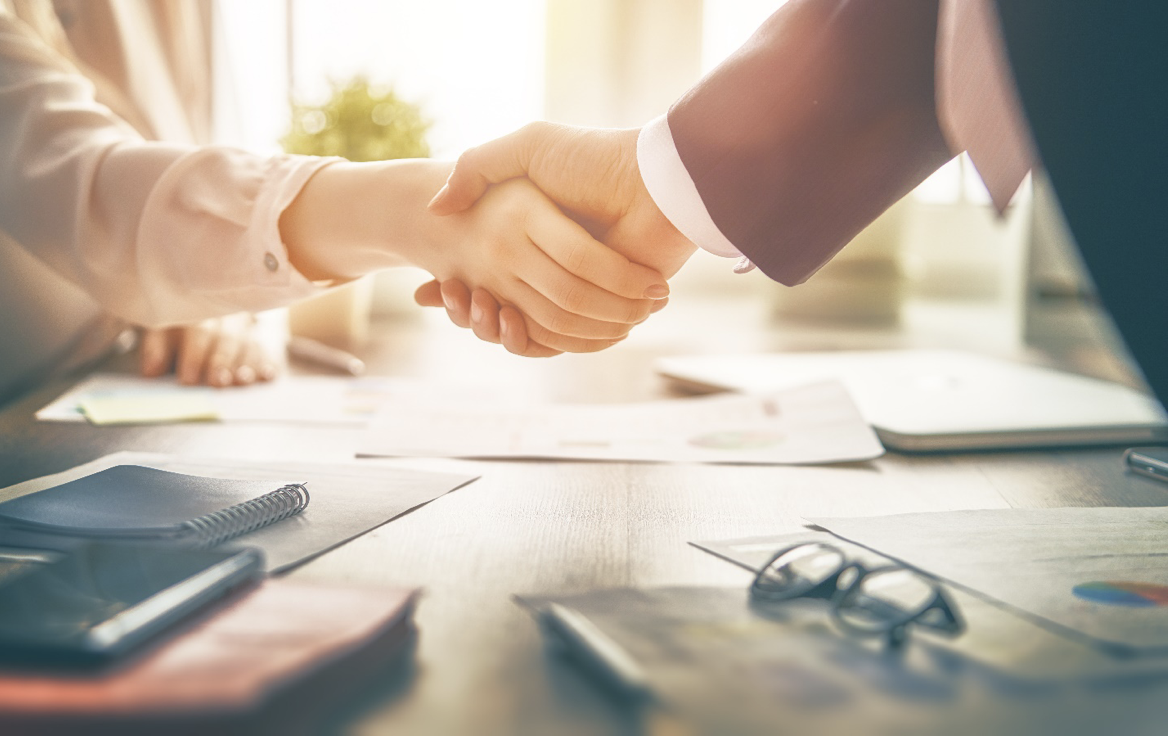 According to industry sources familiar with the matter, Jackson Financial Inc., a publicly traded (NYSE: JXN) Life Insurance Company based in the US, is secretly involved in high level discussions with Australia's Insurtech company, Gefen International A.I. (ASX:GFN), an Australian publicly traded insurance tech corporation. 
Although details of the talks have not been disclosed, sources close to the matter reveal that Jackson has been looking over the past year to adopting advanced insurance technology aka 'insurtech' as a crucial component of their long term growth strategy.    
What Does Gefen's Technology Offer Jackson? 
Gefen's online platform 'Moments', was designed to disrupt this traditional financial and insurance ecosystem. This includes improving customers, the agents/advisors, and the carriers (such as Jackson Financial) access to critical data. The platform does not aim to replace agents in the sales process, as it sees them as being essential component to improve the service process.
Gefen Technologies 'Moments' is a highly compliant platform that can be leveraged by Jackson's agents and advisors, and includes tools like sales and marketing, and messaging that would otherwise not been available to them via traditional means.
The Moments platform basically connects consumers, carriers, and advisors within a network, and automates their interaction. The technology analyses customers' digital journey as well as their data, and provides automated insights, based on previous purchases which are converted  into potential buying preferences. 
The technology analyses data such as how much time customers spend on specific website pages, and how they have reacted to various offers that have been made to them in the past. This data is invaluable and provides advisors with a lot of information about customers prior to seeing them in person.
As a result, should a deal be signed, industry insiders concur the platforms ability to allow Jackson's advisors the option to offer more relevant products to their customer database and increase revenue while reducing overall operating costs.
Jackson Financial Business – $362 Billion in Assets  
As of December 31, 2020, Jackson Financial reported $362 billion in assets under management and was managing more than three million policies. Jackson has headquarters in Lansing, Michigan, with additional regional offices in both Chicago, Illinois and Franklin, Tennessee. The subsidiaries of the insurance company are licensed to distribute insurance products in the District of Columbia and all 50 U.S. states. 
Jackson Financial Inc. demerged from Prudential plc in 2021 to form two separately-listed companies. Since the demerger from Prudential, Jackson's growth has been stymied and this is reflected in their stock price dropping steadily.
In Mar 2021, Fitch Ratings affirmed Jackson Life Insurance's Insurer Financial Strength (IFS) Ratings at 'A'. Fitch however also affirmed a 'BBB+' Issuer Default Rating (IDR) assigned to Jackson Financial, Inc. The Outlook was revised from Negative to Stable for all ratings.
The revised Outlook from Negative to Stable mirrors Fitch's stance that the pandemic's economic impact on Jackson would be limited, especially as equity markets seem to have returned to normalized volatility. Although there is still the potential for modest credit impairments, Fitch forecasts that both capital and earnings will exceed, or stay in line with rating expectations. Longer-term worries still include the possibility for historically low interest rates that have persisted for several years.
Jackson's financial performance, measured on both a statutory and GAAP accounting basis, is still strong although the earnings profile of the company is susceptible to pressures associated with a continued low interest rate environment and equity market performance.
According to various industry insiders and financial analysts, a potential Jackson Financial (NYSE: JXN) and Gefen International (ASX:GFN) collaboration is expected to be announced during Jackson's fourth quarter results webcast conference scheduled on March 3, 2022.  
The Power of Using Correct Communications Skills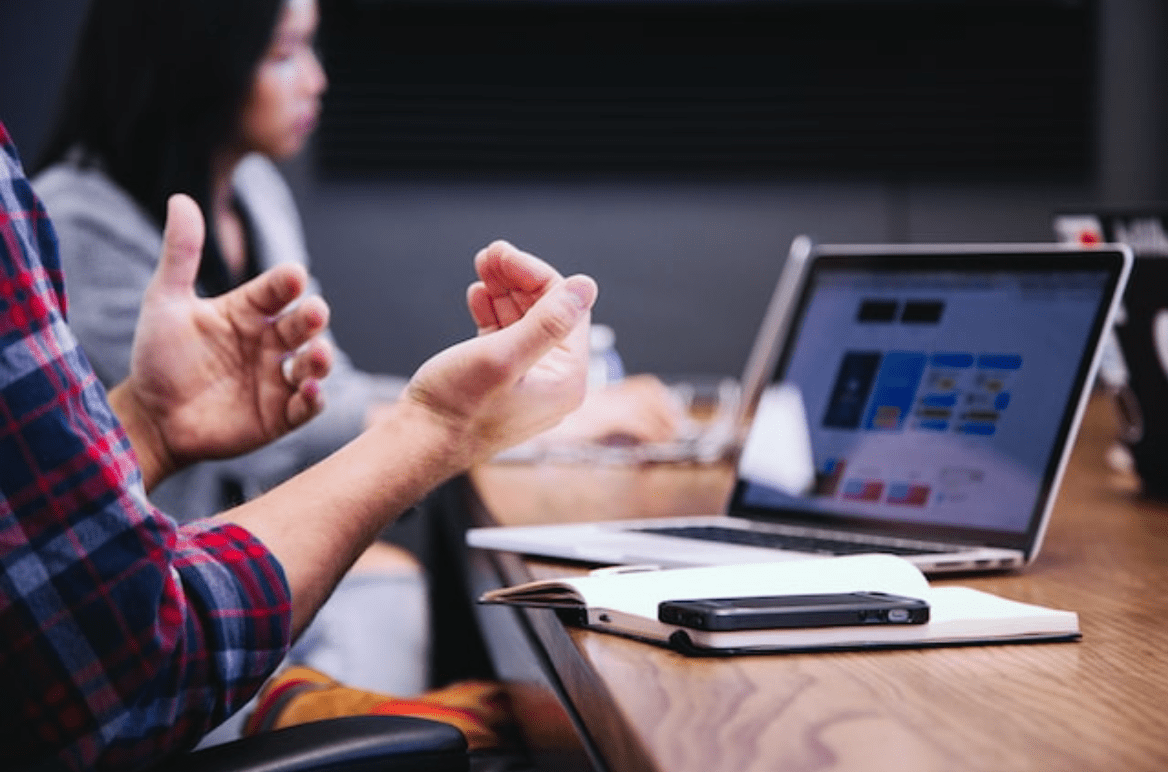 Effective communication at work can be transformative for individuals, teams, and businesses. We're here to show you why communication is vital in the workplace and how to start building your and your team's communication skills today. 
Communication skills are, however, more than just verbal or written in nature and include several non-verbal cues such as kinesics, proxemics, and paralinguistics, in addition to human centricity and being able to communicate in a soft touch low feel world successfully. 
It is about communicating positively with clarity, developing strong, active listening skills, being able to read other people's behaviors, effectively managing conflict, navigating difficult conversations successfully, and being empathetic and adaptable.
Communication in the workplace is important because it boosts employee morale, engagement, productivity, and satisfaction. Communication is also vital for better team collaboration and cooperation. Ultimately, effective workplace communication helps drive better results for individuals, teams, and organizations. 
To take it a step further, specifically as a manager, building good communication skills has profound short- and long-term benefits for your organization. Effective communicators can motivate their team to get more done with better results and fewer misunderstandings. And who doesn't want fewer misunderstandings?
All of these things can contribute to the company's success — and your success as a leader.
Not all work communication is made equal. We've all had the experience of sitting through a tedious, lengthy meeting with the thought, "This should have been an email." 
Different communication channels are ideal for different types of communication. Depending on the type of information conveyed, those other channels can enhance — or detract — from how it is received. Effective communicators will develop different skills and tools to match the type of communication needed.
1. Leadership communication 
2. Upward communication 
3. Updates 
4. Presentations
5. Meetings 
6. Customer communications 
7. Informal interactions 
Every year communication tops the list of skills in demand by employers. There's a reason. Communication is what makes our professional and personal relationships go smoothly. It's how we show care, catalyze change, and get things done. 
That's reason enough to improve — and keep improving — these critical skills. Luckily, we can all learn to communicate better.
Presentation Skills
Although presentation skills may not be used frequently by most of us, however, there are times when we do need this skill to present information to a group of people, either in a formal or informal setting.
Written Skills
The ability to write and convey effectively is the key to communication. This skill is not just limited to authors or journalists. A poorly written communication can be pretty frustrating for the reader and may also communicate the message inappropriately or incorrectly. Written skills are of great significance in a corporate setup, where communication occurs via email.
Personal Skills
While we may not realize the importance of personal skills such as maintaining a healthy body and mind, they enhance communication. For instance, improving your self-esteem and building your confidence helps you feel more positive about yourself, including your ability to communicate effectively. If you have an in-depth understanding of yourself and a more relaxed and positive outlook toward life, you are more likely to be charming, which further aids the way you communicate. Lastly, good communication skill is also directly linked to assertiveness – standing up for what you truly believe in.
An individual who has the experience of such skills and has worked in this line to help many people to get the benefits from it is our inspiration for today's article – Linda K Clemons. Linda has studied Marketing and is certified in Analytical Interviewing. Professionally she has achieved the titles of Top Sales Producer, Entrepreneur, Trainer, and Speaker.