Why Hiring The Right Employees Is Crucial, With Virtual Hiring Platform Premier Virtual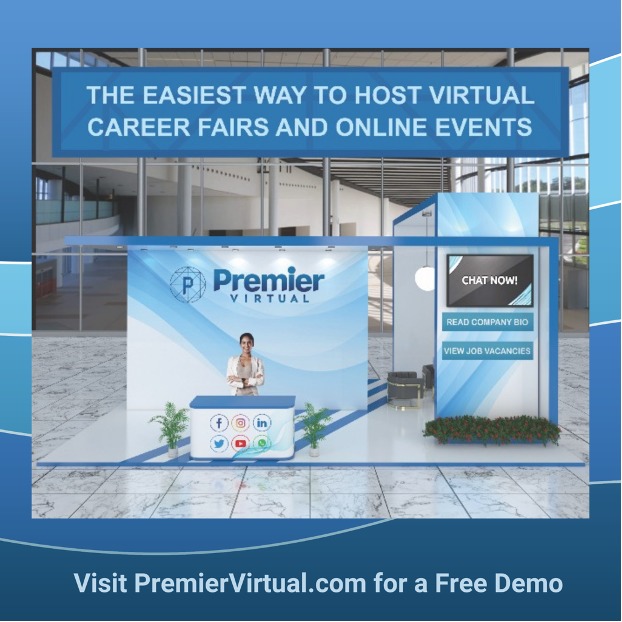 Today's job market is an ever-changing, evolving, and rather difficult to navigate place for both employers and job seekers. Employers struggle to find reliable, qualified candidates, and for employees, finding an employer that is going to support them the right way is also a challenge. Creating that perfect match of a perfect employer and ideal employee is a challenge that has been at the forefront of the motivation that drives the team behind Virtual Premier. CEO Steven Edwards has worked in the job and career fair and event industry for over a decade, connecting companies with candidates, both in person and in the virtual space.
Edwards successfully embarked on the path of entrepreneurship and business ownership himself over a decade ago and knows firsthand how vital having the right team is. Employees can make or break a business, as they are representatives of both the brand and the owner. These are trusted individuals who are there not only to better their own lives, but to help your company run efficiently, and thrive. Recruiting, hiring, and retaining the right employees, keeping them motivated to continue to work for your brand and organization, and moving the business forward starts with how accessible the job is, and how many qualified candidates one can reach. This means not simply throwing an ad up on online job boards. Career fairs have long been the best place to find a large pool of candidates and going online with that concept has only broadened the range of people an employer can connect with.
A good hire can increase productivity, build a positive company culture, inspire innovation, and connect with the team that already exists. It is more than a process of simply looking over a resume or checking an online profile. Social skills, personality, and long-term goals and aspirations all play a part in who an employee is and how well they will serve your company. Happy employees drive revenue and can reduce operating costs, and are the lifeblood of driving your brand, reputation, and customer loyalty. On the opposite foot, the wrong candidate, or simply settling for the first person who seems like a fit can lead to a catastrophe down the line.
There are some things that employers can do when looking for a new hire that can streamline the process and yield a higher number of well-rounded potential candidates. The first part of that is crafting a candidate-centered job description. This is not a one-sided process, and any prospective employee wants to know that they are a good fit as well and are getting involved with an organization that is aligned with their values, goals, and long-term career trajectory.
Relying on free, local, and mass job sites is not going to yield the best candidates, so investigate hosting your own career fair or job event. With platforms like Premier Virtual, employers can create a customized event, with assessments, tasks, and pre-event vetting processes, ensuring that they find and meet with candidates that have true potential and fit what the company needs. Every candidate will have unique strengths they can contribute and getting to know them properly during the hiring process fosters a better connection, and a happier workplace in the long term.
Premier Virtual is the number one workforce development site in every state, dedicated to building the strongest connections between employers and top job candidates. As a veteran Edwards has long been dedicated to helping others and continues to do so through his company, "Our platform is opening up opportunities for people, those that might not have been able to apply for these jobs, people from all over the world, connecting companies with top-level talent. This is bettering people's lives, every day."
Connect on the company website, https://premiervirtual.com to learn more about how Premier Virtual leads the way in employee recruitment and hiring for companies large and small worldwide.
Outsourcing Front-End Development Services: Insider's Guide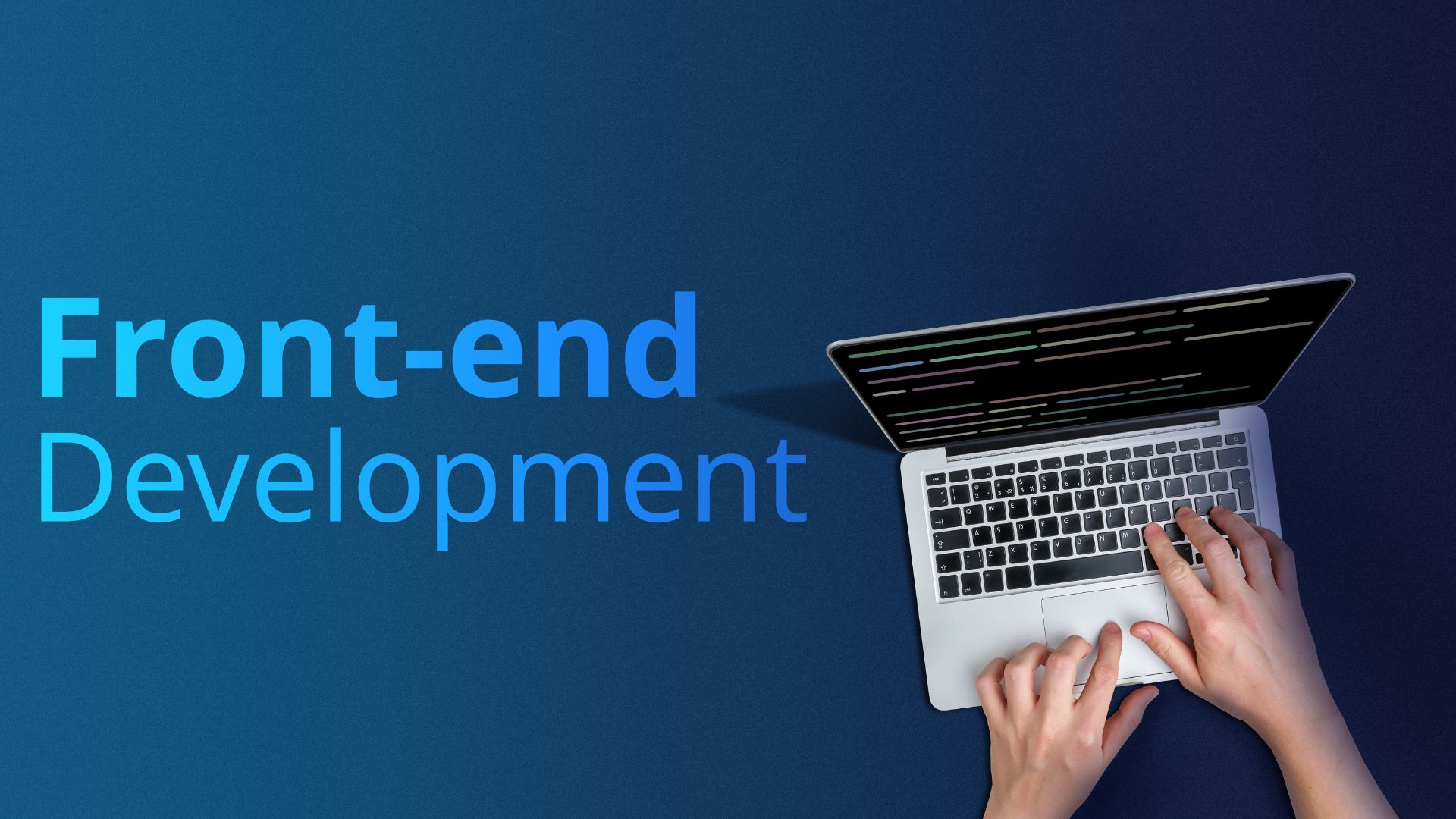 Outsourcing front-end development services has become increasingly popular in recent years as companies look to access specialized skills and expertise, and save on labor costs. According to the Global Outsourcing Survey made by Deloitte, the top reasons for outsourcing front-end development are to access specialized skills (57%), cost savings (50%), and to free up internal resources (49%).
This article will cover some frequently asked questions (FAQs) in a Q&A way to help you make an informed decision when considering outsourcing front-end development services. We'll address concerns such as how to find the right vendor, how to communicate effectively, and how to manage the project to ensure success. By the end of this article, you'll have a better understanding of the considerations and best practices for outsourcing front-end development services.
What is front-end development?
Front-end development, or client-side development, refers to designing and implementing a website's or application's user interface (UI). It involves creating the layout, visual design, and interactive features that users interact with when they visit a website or use an app.
Front-end developers use a variety of programming languages and technologies to build the UI, including HTML, CSS, and JavaScript. They also need to have a strong understanding of user experience (UX) design principles and be able to create visually appealing and intuitive interfaces that meet the needs of the target audience.
Front-end development plays a crucial role in the user experience of a website or application, and it's an essential part of any digital product. The work of a front-end developer often intersects with that of a UX designer and a back-end developer.
Why should I consider outsourcing front-end development services?
As mentioned in the intro, there are several reasons why outsourcing front-end development services may be an excellent option for your company. One of the main reasons is cost savings. Outsourcing is often more cost-effective than hiring in-house developers, especially if you only need front-end development services for a specific project. 
Also, a company can benefit from a vendor's specialized skills and experience and the ability to scale its development resources as needed. This can be especially useful for companies with fluctuating project demands or in need to quickly ramp up or down their development efforts.  
In addition, outsourcing front-end development can allow a company to focus on its core competencies and improve the overall quality of the product, as well as save time by delegating the development work to a vendor. 
How do I find the right front-end development company to work with?
Finding the right front-end development company to work with is crucial for a successful project. Start by defining your project goals, timelines, and budget, and research potential vendors with experience in the technologies and frameworks relevant to your project. 
Review the company's portfolio and case studies to get a sense of their past work and the types of projects they have experience with. Glassdoor, Trustpilot, LinkedIn, GoodFirms or Clutch are some platforms to do this. Consider the company's culture and values. You can also request references and speak with past clients to get an idea of the company's track record and how well they handle challenges like yours. 
What should I consider when choosing a front-end development company?
There are several factors to consider when choosing a front-end development company. Technical skills and experience are crucial, as the company will be responsible for building and implementing the UI of your website or application. Check if the company has experience with the technologies and frameworks you need for your project.
Effective communication and collaboration are also essential. Verify that the vendor has a track record of working well with clients and can effectively communicate and collaborate with your team. Cultural fit is also important, as you will be working closely with the vendor for the duration of the project. It's a good idea to have a face-to-face or video call meeting to get a sense of the company's culture and see if it aligns with your own.
Finally, consider the company's pricing and business model. Make sure the company is transparent about its rates and fees and that they align with your budget. Also, consider whether the company offers flexible pricing options or packages that may be more suitable for your needs.
Once you've narrowed down your options, it's a good idea to request proposals from a few different vendors. This will allow you to compare and contrast their approaches and determine the best fit for your project. 
Bringing it all together
In summary, outsourcing front-end development services can be an easy, cost-effective, and efficient way to access specialized skills and expertise. By carefully considering factors such as technical skills, communication and collaboration abilities, cultural fit, pricing, and business model, you can find the right vendor to meet your needs and achieve success with your project.