Jamal Antar Speaks Out About Working with Barbara Streisand in Netflix's "The Politician"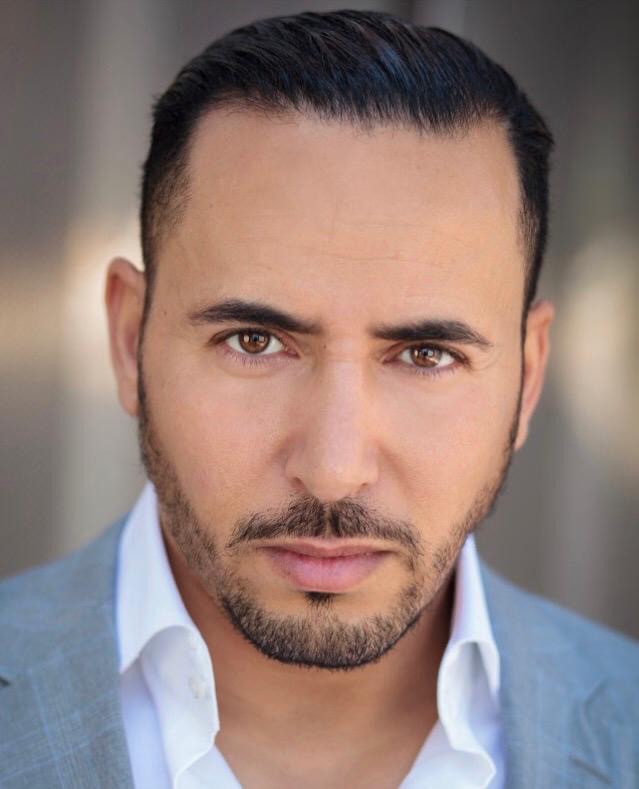 Jamal Antar is a French-Moroccan actor born on December 23rd, 1976 in Toulouse, which is in the South of France. Antar was born to Moroccan immigrant parents who worked as a property developer and housewife; together they had three children, including Antar, who is the eldest of 3 brothers. Antar grew up in a neighborhood that was on the on the rougher side, and it was in this neighborhood that he learned to develop a tough persona; this persona is similar to the many Mafioso roles that Antar is now famous for playing in a variety of different roles.
Jamal recently spoke about his experience while working on The Politician. This critically acclaimed Netflix show is a comedy-drama created from the talented minds of Ryan Murphy, Ian Brennan and Brad Falchuk, who double as executive producers along with Gwyneth Paltrow, Ben Platt and Alexis Martin Woodall. The show focuses on a wealthy Santa Barbara high schooler named Payton Hobart, played by Ben Platt; in the first season is a high school student running for student body president, but the premise of the show is to focus on a different political race that Platt's character is campaigning for every season.
The show is notable for having some famed directors for certain episodes, including Barbara Streisand. Regarding his experience filming for The Politician, Antar said: "I was honored to having Barbara Streisand as a director on The Politician [on Netflix] because she is a huge and very talented actress and movie director." After speaking about the honor of having the famous Barbara Streisand as a director, Jamal continued: " I was happy and it was an amazing experience to work on that show next to Zoey Deutch, I was the secret agent service who catching and holding her with handcuffs[.]"
Antar is one of the most well-known up and coming Moroccan actors currently working in the film and television industry today. He is well-known for his excellent dramatic work, as well as his roles which utilize his natural tough persona that is rooted in the experiences he had growing up in a rough neighborhood. His natural experiences have allowed him to create a genuine persona that shines through in every role.
In addition to his work on the aforementioned Netflix's The Politician, Antar has worked on shows such as NCIS: LA, LA'S Finest, Seal Team, and 68 Whiskey. Many of his roles are related to the mafia and similar character roles that allow Antar to embody the tough persona that he naturally developed as a child.
As Antar's career continues to develop, many in Hollywood will no doubt have their eye on this talented actor who has frequently showcased his skills in character work and dramatic acting; skills which are sure to continue to leave an impression on viewers around the world, whether they are watching his latest work in Netflix's The Politician, catching his work on older shows, or eagerly waiting to see what Jamal Antar is cast in next.
Beautiful 9X named "Cao Son Nguyen" likes Vietnamese Music Cover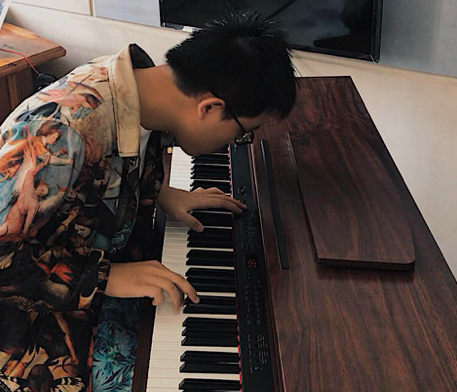 Becoming a phenomenon among young people with Vietnamese piano cover songs, knowing how to play many instruments, the name Cao Son Nguyen (Nguyen Ngoc Cao Son) is being searched a lot on Youtube.
From the age of 13, the passion for music was revealed in this friend. Having been a tutor for 2 years, Cao Son joined the Conservatory and became a Piano student. Since then, until 17 years old to study in high school, Son ended the "career" to learn how to sing but unfortunately, he can't. Although by that time, there has never been any grand prize in life, the piano has become a passion for Cao Son Nguyen.
9X boy have the name "super strange" specializing in Vietnamese music piano cover

Not only stopping with passion for piano, Cao Son also searched through television, through YouTube, to learn how to play other instruments. Now, the ability to "dance" with Cao Son's instruments has been added to guitar and ukulele.
According to his friend, learning how to play a variety of musical instruments is not difficult but the most important thing is to carefully review the details, understand the instructions and work hard. That was the way that Cao Son conquered the piano.
"Prince" of Vietnamese music piano cover

Cao Son often spent time searching for piano covers online to listen, because Son was a piano player himself, so he wanted to listen to his favorite songs through piano.
At that time, he noticed one thing: It is easy to find a piano cover of any international music but with Vietnamese music, it is quite rare, if any, it is not as diverse as the foreign market.

And Cao Son came up with the idea of ​​covering Vietnamese music that people often listen to. Grace received many positive comments from the first few articles, which motivated Cao Son to continue his cover work later.
The first recording of Cao Son is the song of 365daband. At first, Cao Son was sent by a friend to link this post because it was quite "hot" at that time. Since he had planned to make a piano cover beforehand, when he heard this song, Cao Son tried to cover it because he felt it fit his criteria.
And the recording that makes Cao Son most memorable is to mention the article is Chac Ai Do Se Ve with two reasons is "fumbling a bit complicated chords" and "a bit long time", so when filming Cao Son… depressed.
Receiving many positive comments on YouTube channel, up to now, Cao Son has owned more than 100 copies of Vietnamese favorite songs such as: Dau Mua, Gwiyomi, Tonghua, Khi Nguoi Lon Co Don, Em Cua Ngay Hom Qua, etc … With the process of self-recording, self-learning chords, 100 coverings are a respectable number.
Cao Son often visits YouTube every day to read "comments" and answer everyone's questions. From the "up" of cover songs, Cao Son received a lot of diverse questions, such as instructions on how to play the song, suggestions or a cover request as required …
He feels very happy that her achievements are supported by people, and at the same time he feels pressure when he tells himself to try harder for the next product. But it can be said, everyone's feelings and encouragement are the motivation for Son to complete the music well.
Wants to become an engineer

Currently, Cao Son is attending his second year, Department of Electrical Engineering, at International University – Ho Chi Minh National University – Vietnam. Since I was in high school, this was Cao Son's dream.
Electrical Engineering helps Son to have a more open and objective view of confidence, and also helps him to be stronger, more flexible in fixing problems although he is learning as an engineer.
Also thanks to Electrical Engineering, Cao Son's cover versions are not only technically, but also very powerful, difficult and very colourful just like the subject he is learning, haha!
Kindly Visit His Youtube Channel To Watch Some Great Videos
https://www.youtube.com/channel/UCLosJVMTXARAfNM8YTFnfPA/videos?view=0&sort=p&shelf_id=2