Beautiful 9X named "Cao Son Nguyen" likes Vietnamese Music Cover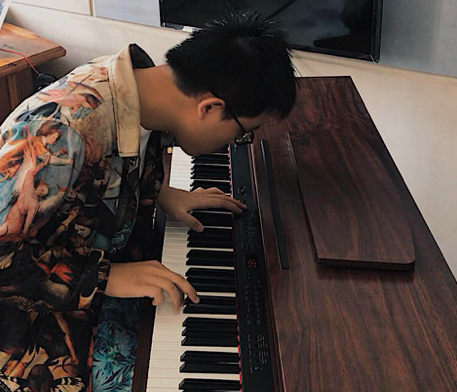 Becoming a phenomenon among young people with Vietnamese piano cover songs, knowing how to play many instruments, the name Cao Son Nguyen (Nguyen Ngoc Cao Son) is being searched a lot on Youtube.
From the age of 13, the passion for music was revealed in this friend. Having been a tutor for 2 years, Cao Son joined the Conservatory and became a Piano student. Since then, until 17 years old to study in high school, Son ended the "career" to learn how to sing but unfortunately, he can't. Although by that time, there has never been any grand prize in life, the piano has become a passion for Cao Son Nguyen.
9X boy have the name "super strange" specializing in Vietnamese music piano cover

Not only stopping with passion for piano, Cao Son also searched through television, through YouTube, to learn how to play other instruments. Now, the ability to "dance" with Cao Son's instruments has been added to guitar and ukulele.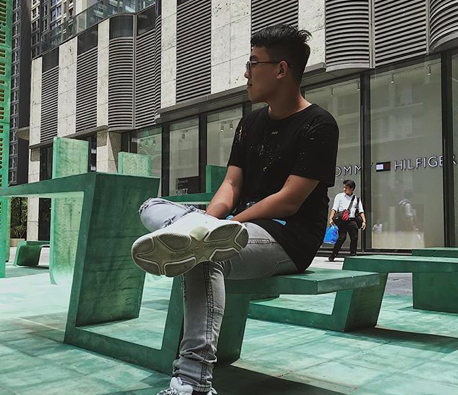 According to his friend, learning how to play a variety of musical instruments is not difficult but the most important thing is to carefully review the details, understand the instructions and work hard. That was the way that Cao Son conquered the piano.
"Prince" of Vietnamese music piano cover

Cao Son often spent time searching for piano covers online to listen, because Son was a piano player himself, so he wanted to listen to his favorite songs through piano.
At that time, he noticed one thing: It is easy to find a piano cover of any international music but with Vietnamese music, it is quite rare, if any, it is not as diverse as the foreign market.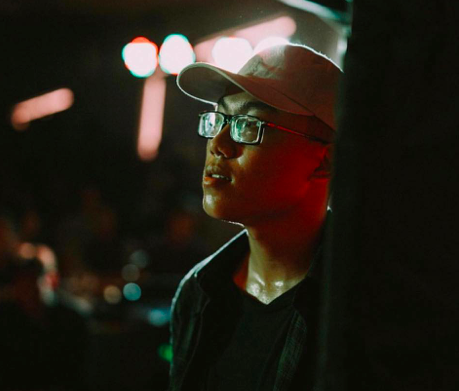 And Cao Son came up with the idea of ​​covering Vietnamese music that people often listen to. Grace received many positive comments from the first few articles, which motivated Cao Son to continue his cover work later.
The first recording of Cao Son is the song of 365daband. At first, Cao Son was sent by a friend to link this post because it was quite "hot" at that time. Since he had planned to make a piano cover beforehand, when he heard this song, Cao Son tried to cover it because he felt it fit his criteria.
And the recording that makes Cao Son most memorable is to mention the article is Chac Ai Do Se Ve with two reasons is "fumbling a bit complicated chords" and "a bit long time", so when filming Cao Son… depressed.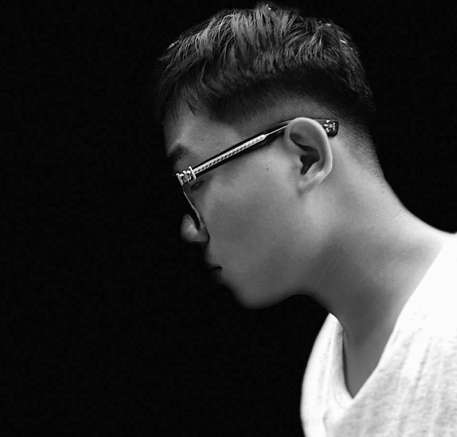 Receiving many positive comments on YouTube channel, up to now, Cao Son has owned more than 100 copies of Vietnamese favorite songs such as: Dau Mua, Gwiyomi, Tonghua, Khi Nguoi Lon Co Don, Em Cua Ngay Hom Qua, etc … With the process of self-recording, self-learning chords, 100 coverings are a respectable number.
Cao Son often visits YouTube every day to read "comments" and answer everyone's questions. From the "up" of cover songs, Cao Son received a lot of diverse questions, such as instructions on how to play the song, suggestions or a cover request as required …
He feels very happy that her achievements are supported by people, and at the same time he feels pressure when he tells himself to try harder for the next product. But it can be said, everyone's feelings and encouragement are the motivation for Son to complete the music well.
Wants to become an engineer

Currently, Cao Son is attending his second year, Department of Electrical Engineering, at International University – Ho Chi Minh National University – Vietnam. Since I was in high school, this was Cao Son's dream.
Electrical Engineering helps Son to have a more open and objective view of confidence, and also helps him to be stronger, more flexible in fixing problems although he is learning as an engineer.
Also thanks to Electrical Engineering, Cao Son's cover versions are not only technically, but also very powerful, difficult and very colourful just like the subject he is learning, haha!
Kindly Visit His Youtube Channel To Watch Some Great Videos
https://www.youtube.com/channel/UCLosJVMTXARAfNM8YTFnfPA/videos?view=0&sort=p&shelf_id=2
Crafting Excellence: Vidyut Xavier's Journey from Assistant Choreographer to Dynamic Actor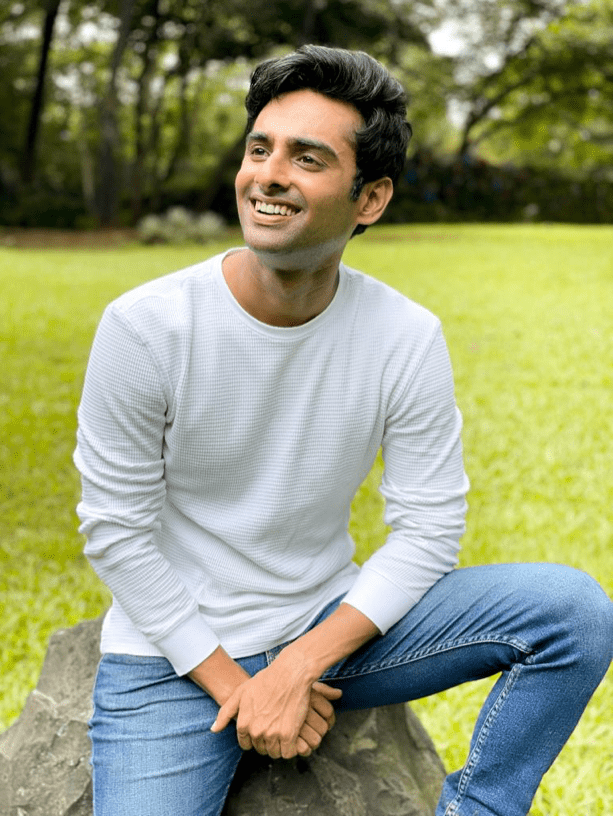 A fresh new face has arisen in Hindi cinema, where extravagant performances frequently take center stage, mesmerizing viewers with his genuineness and adaptability. The definition of brilliance in the acting industry has been redefined by rising star Vidyut Xavier, who has had a remarkable career. From his humble beginnings as a choreographer's assistant to his acting work, Xavier's journey is inspiring.
The journey of Xavier began at the center of the Hindi film industry. He was already a part of the film industry because he was the son of renowned cameraman Thomas A. Xavier and had a mother named Swati Xavier, a well-known costume designer. He strongly connected to the filmmaking tradition, which fueled his desire to leave a lasting impression.
His ascent began with a role many wouldn't consider glamorous: background dancer and assistant choreographer. Under the guidance of Rekha Prakash, Xavier has learned the art of movement and rhythm, setting the stage for his future success as an actor. This early exposure to performance nuances laid a strong foundation for the authenticity that would later become his hallmark.
His commitment to constant growth was a defining characteristic of Xavier's development. He pursued a mass media degree to add intellectual rigor to his creative endeavors. His combination of intellect and creativity gave him a distinctive viewpoint that he would later apply to his acting roles.
Xavier's entry into the television industry was made possible by the show "Dhadkan Zindaggi Kii." He received praise for his natural acting technique in a field that is sometimes noted for its theatricality because his portrayal of Dr. Abhay Sathe struck a deep chord with the audience. The program allowed Xavier to emerge as an aspiring actor by displaying his aptitude for giving characters nuance and authenticity.
Xavier served as an assistant director in "Dabbang," a seamless transition from television to movies from which he learned different aspects of what goes behind the screen. His ability to approach his profession in various ways demonstrated his commitment to participating in all facets of his endeavors.
With parts in shows like "Mahabharat" (TV) and "Pavitra Bhagya," where he continually demonstrated his range as an actor, Xavier's career continued to flourish. Notably, his music video "Jeene De" gave his artistic resume a new depth and demonstrated his adaptability outside the boundaries of conventional acting.
Vidyut Xavier stands out as a welcome example of an emerging talent who can change the way in a field dominated by well-known actors. His transformation from a dynamic performer to a choreographer's assistant inspires struggling or upcoming artists by highlighting the value of sincerity, hard effort, and humility. He solidifies his reputation as a young actor who is skilled in acting, dancing, and performing his own stunts and brings a genuine charm to every job.
Xavier's journey has begun, and he is gradually rising towards being extremely successful. He carries all the skills and talents it takes to be a star. He is ready to leave a lasting legacy based on excellence, authenticity, and the unrelenting pursuit of his dreams, thanks to his perseverance, passion, and dedication to his trade.