Kanye West Long Shot For US Presidency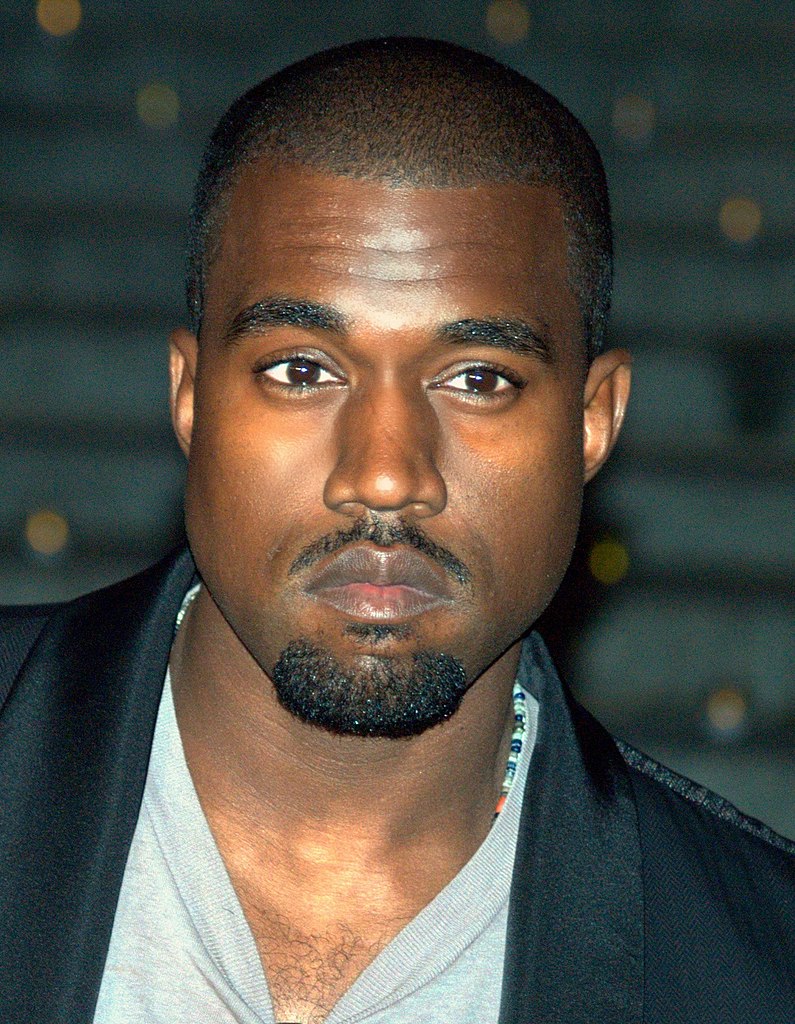 Kanye West's July 4th claim to run for president has caused an internet stir and left the punditocracy at odds, trying to determine the veracity and seriousness of the rapper's intentions. Is Kanye West for real? Or is this merely a publicity stunt?… Or could it be, dare it to be said, a strategic move to split the vote?
Once buddies, united in the common goal "to make America great again," Kanye West and Donald Trump are now purportedly adversaries in the race to the White House.
On America's Independence day, the musician and entrepreneur dropped an ambiguous tweet that implied in no uncertain terms his intention to run in the 2020 US Elections.
"I am running for president of the United States" said West in a bold tweet, which has received more than half a million retweets and comments and has been liked by 1.2 million people since July 4th, and that almost instantly received the backing of billionaire Elon Musk. The electric carmaker tweeted his response to West's post immediately: "You have my full support!"
That this bombshell comes out of nowhere is an understatement. The understatement to end all understatements, leaving many scratching their heads. Why, only a few months ago, West was gushing over his chum, Trump, in an interview with GQ's Will Wench. Even, implying his intention to vote for the "America first" president in November. "No, I'm definitely voting this time," West said. "And we know who I'm voting on."
The rapper – according to his own boasts over the years – never voted in his life. Voting for Trump therefore would have been a departure from practice. And yet: he's taken it a step further now, putting himself in direct competition with the man he once fondly dubbed a father figure.
The timing of his announcement, more so than anything else – four months before the general election and, coincidentally, just in time for his album drop, no less – has prompted many to question his sincerity. Indeed, the experts don't appear to be buying what he's selling – at least, not yet.
It's fair to say West's supporters may well be chuffed about the idea of a West administration, but the wider public isn't quite so. The opposite in fact as there's a growing reductionist view, oscillating between suspicion and, in more extreme cases, outright derision. Then again, if the aim is publicity, then it's a stroke of genius. After all, West is dominating the media narrative for nearly a fortnight. Success.
In an interview with Forbes reporter Randall Lane, who interviewed Kanye West right after the dramatic tweet that sent social media into a right tizzy, the mercurial California-based rapper made some rather outlandish and curious claims, not least in revealing the name of his party – the Birthday Party – and his idea to model his administration in the image of the fictional world depicted in the blockbuster movie, Black Panther.
So I spent four hours talking with @kanyewest yesterday, his first interview since his Fourth of July Tweet declaring he's running for president in 2020. We covered a lot of ground….(1/x) https://t.co/ezzrl717lU

— Randall Lane (@RandallLane) July 8, 2020
West claimed that while "Trump is the closest president we've had in years to allowing God to still be part of the conversation," his MAGA days were now over. That his support of Trump was all along merely an act of protest.
"One of the main reasons I wore the red hat as a protest to the segregation of votes in the Black community," said West.
Although he then elaborated this reasoning further by suggesting that somehow interior design was at the root of the support as well, "other than the fact that I like Trump hotels and the saxophones in the lobby."
Actress Debra Messing called West's presidential bid a ploy to syphon votes away from Joe Biden, and consequently paving the way for a Trump victory. To this allegation of splitting the vote West said, "That is a form of racism and white supremacy and white control to say that all Black people need to be Democrat and to assume that me running is me splitting the vote."
West went on to add that he felt threatened. "I was threatened as a celebrity into being in one party. I was threatened as a Black man into the Democratic party. And that's what the Democrats are doing, emotionally, to my people. Threatening them to the point where this white man can tell a Black man if you don't vote for me, you're not Black."
As filing deadlines in states such as Texas have already come and gone, and deadlines in key states such as Florida, New York, Illinois, Pennsylvania etc. are fast looming on the horizon (admittedly, West has less than 30 days to make his final decision, when the deadline for most states will have passed), the likelihood of West running for president looks slim. Nevertheless, he's managed to seize a captive audience. To what end, only time will tell.
Shielding Lives and Assets – Fire Watch Protections in America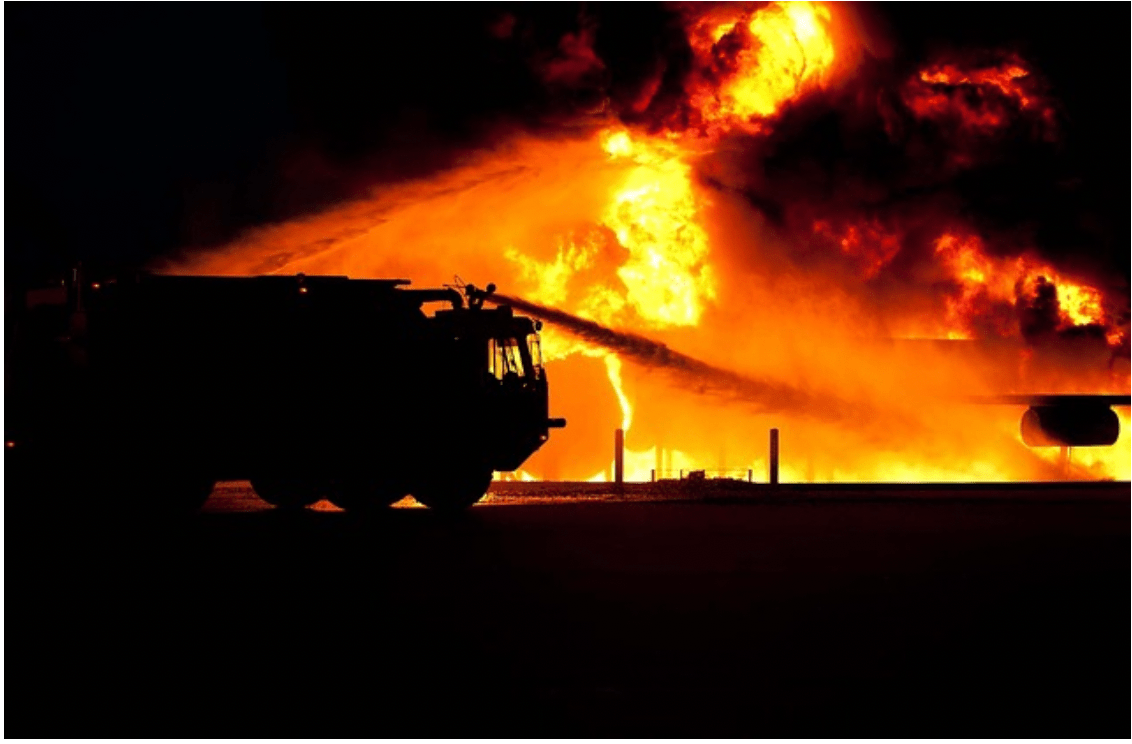 Fire safety is a matter of utmost importance in the United States. Fire watch protection is an invaluable service that can prevent and mitigate fires from escalating, saving lives and assets. Fire watch protection involves a guard actively patrolling a property to detect and prevent potential fire hazards before they become an issue. This article will provide an overview of fire watch protections in America, focusing on the services available, the role of firefighters, and the benefits of fire watch services.
Fire Watch Protections
Fire watch protections are crucial for safeguarding lives and assets in America. The National Fire Protection Association (NFPA) mandates that every commercial building should have a functional fire alarm system, an automatic sprinkler system, and fire extinguishers. However, there are times when these safety measures fail or get damaged due to construction work or maintenance activities. In such cases, temporary fire watch protections become necessary.
Temporary fire watch protections require trained personnel to monitor the building's premises 24/7 until the primary safety systems are fully operational again. This is particularly important for high-rise buildings where the evacuation process takes time and may pose a challenge during emergencies. Moreover, the presence of trained personnel on-site ensures that any potential hazards can be identified early on and dealt with before they escalate.
In conclusion, implementing proper fire watch protections is essential in ensuring the safety of people and property in America. It not only complies with NFPA standards but also provides peace of mind to building owners, managers, employees, and visitors alike knowing that there are efficient emergency response plans in place if an unfortunate situation arises. 
The Need for Fire Watch Services
Fire watch services are becoming increasingly important to protect lives and assets in America. When businesses or buildings are undergoing construction or repairs, the fire sprinkler systems may be temporarily out of order, leaving the building vulnerable to fire damage. Fire watch services provide a temporary solution by employing trained personnel who remain on site to detect and prevent fires.
In addition to construction sites, fire watch services are also necessary for buildings that have experienced power outages or other malfunctions that could disable their fire safety systems. Fires can occur at any time and without warning, so it is vital to have someone on hand who can quickly respond and alert authorities if necessary.
Overall, investing in fire watch services is a small price to pay compared to the potential cost of property damage or loss of life caused by a preventable fire. With proper planning and implementation of these preventative measures, businesses and individuals can rest easy knowing they are doing everything possible to keep themselves and others safe from harm. 
Safety Regulations & Standards
Fire watch is a critical fire protection service that ensures the safety of lives and assets in America. One of the primary reasons why fire watch services are essential is because they help detect fire hazards before they cause significant damage. During a fire watch, trained personnel patrol designated areas to identify potential risks and address them promptly. This process involves inspecting electrical equipment, flammable materials, and other potential sources of ignition.
To ensure adequate protection for lives and property during a fire watch operation, it's essential to adhere to specific safety regulations and standards. These regulations provide guidelines on how to conduct fire watches effectively while minimizing risks associated with firefighting activities. For instance, OSHA (Occupational Safety and Health Administration) has established standard 1910.157 that outlines requirements for portable firefighting equipment accessibility in workplaces.
In conclusion, adhering to safety regulations and standards during a fire watch operation can significantly enhance the efficiency of firefighting efforts while reducing the risk of injury or loss of life. It's crucial to work with certified professionals who understand these guidelines so that you can be confident in their ability to protect your assets effectively. 
Potential Challenges & Solutions
One of the major challenges faced by fire watch protection companies in America is the high demand for their services during peak seasons. During these periods, there is often a shortage of skilled professionals to carry out necessary tasks like monitoring alarm systems, patrolling buildings, and maintaining firefighting equipment. This often results in delays and gaps in coverage which can be detrimental to businesses and property owners. To mitigate this challenge, fire watch protection companies can invest in training programs for their staff or partner with recruitment firms to ensure they have access to a pool of qualified personnel.
Another potential challenge for fire watch protection firms is the issue of compliance with regulations set by local and federal authorities. These regulations often require that certain standards are met regarding equipment maintenance, emergency response plans, and employee training. Failure to comply with these regulations could lead to fines or legal repercussions that could harm the reputation and financial stability of the company. To overcome this challenge, fire watch protection firms need to stay up-to-date on changes in regulations through continuous education and collaboration with industry associations such as The National Fire Protection Association (NFPA). Additionally, they should invest resources into ensuring that their policies and procedures align with regulatory requirements.