Kinzie Doodles have Goldendoodle, Irish Doodle and Labradoodle Puppies coming in the next months in California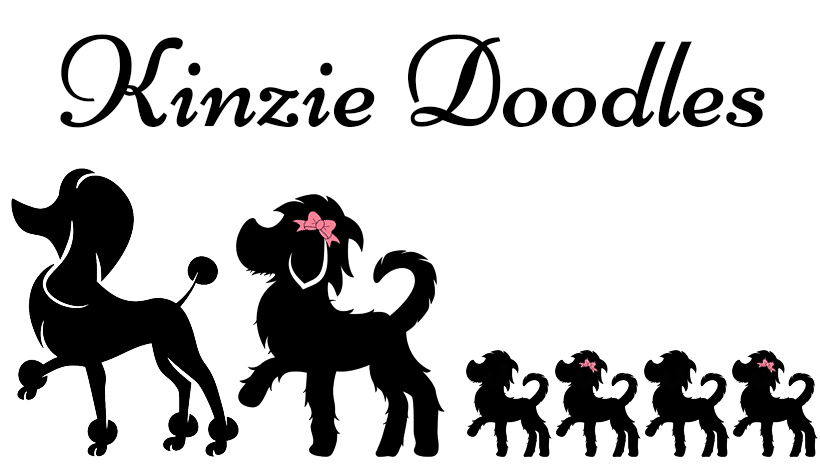 Kinzie Doodles is one of the most famous and oldest dog breeders in Southern California. They have been in the business for the past 30 years. Kinzie Doodles is expecting the Irish Doodle breeding anytime between now and July.
And their next Goldendoodle breeding is between June or July. Last but not least, they expect the next Chocolate Australian Labradoodle breeding in August. Most of their puppies weigh between the range of 40 to 75 lbs.
The Labradoodle is a rich Chocolate color that is cute. Moreover, the Irish Doodle breeder and Goldendoodle are both red. All these puppies have wavy to curly coats. Their furs make them hypoallergenic, but it is easy to take care of them with some information.
The puppies are cute to look at and are amicable by nature. Kinzie Doodles have added a new addition to their pet family. A white Toy Poodle male puppy and a Multicolor female Bernedoodle puppy. In the future, they may have litters as well. Keep checking their website for updates.
Puppies raised by Kinzie Doodles are family-friendly pets because they have raised alongside other pets as well as children. Their upbringing makes them gentle and loving. Choosing the perfect pet is hard, but Kinzie Doodles provide every piece of information on the pets so you can buy it.
These puppies are raised with utmost care and love. They are the most affectionate, gentle, and highly intelligent animals, and they have wonderful temperaments. Puppies are also easy to train and pick up tricks fast.
Kinzie Doodles are passionate about raising and breeding dogs. They guarantee that they raise happy, healthy, social, well balanced, family dogs. On top of that, their adult dogs go through extensive health testing before breeding, which will put your worries to ease.
Trump and Twitter feud escalates as Twitter flags Trump's tweet on Minnesota Protests

Everyone is aware of the ongoing situation in America. Not only is the country under turmoil, but there are also undercurrents of protests against the Trump administration. The situation escalated quickly when George Floyd, a black man, was killed by four white policemen.
Citizens are calling it an act of white male supremacy, and are demanding justice for George Floyd. The police officers were restraining Floyd for some reason, but video footage of the incident shows a police officer leaning on the neck of Floyd as he asks for mercy and gasps for breath.
The four policemen have since been suspended from duty, and the FBI is doing a Federal civil rights probe. There have been protests across the country, for the cause of Black Rights. George Floyd's death has sparked riots across the country.
Recently, there was a protest in Minnesota that went out of hand. And President Trump did not lose the time to tweet about it. In the tweet, he called the protestors thugs. He also warned that, as soon as "the looting begins, the shooting begins."
This tweet did not sit well with Twitter because it violated the terms and conditions of Twitter. It promoted the glorification of violence. That's why the tweet was flagged, and a notice was placed on it.
Later, the White House Tweeter handle, reposted the tweet from Trump's account. The war between Twitter and Trump seems to be growing tense. President Trump is calling out Twitter and wants to revoke the 230.
Section 230 of the Communications Decency Act, which protects the authenticity of the platform. Trump and his supporters want to amend the section and revoke the 230. As the situation gets out of hand, it seems to be seen who will win the Twitter war.