Trump and Twitter feud escalates as Twitter flags Trump's tweet on Minnesota Protests

Everyone is aware of the ongoing situation in America. Not only is the country under turmoil, but there are also undercurrents of protests aimed at ending racism, against the Trump administration. The situation escalated quickly when George Floyd, a black man, was killed by four white policemen.
Citizens are calling it an act of white male supremacy, and are demanding justice for George Floyd. The police officers were restraining Floyd for some reason, but video footage of the incident shows a police officer leaning on the neck of Floyd as he asks for mercy and gasps for breath.
The four policemen have since been suspended from duty, and the FBI is doing a Federal civil rights probe. There have been protests across the country, for the cause of Black Rights. George Floyd's death has sparked riots across the country.
Recently, there was a protest in Minnesota that went out of hand. And President Trump did not lose the time to tweet about it. In the tweet, he called the protestors thugs. He also warned that, as soon as "the looting begins, the shooting begins."
This tweet did not sit well with Twitter because it violated the terms and conditions of Twitter. It promoted the glorification of violence. That's why the tweet was flagged, and a notice was placed on it.
Later, the White House Tweeter handle, reposted the tweet from Trump's account. The war between Twitter and Trump seems to be growing tense. President Trump is calling out Twitter and wants to revoke the 230.
Section 230 of the Communications Decency Act, which protects the authenticity of the platform. Trump and his supporters want to amend the section and revoke the 230. As the situation gets out of hand, it seems to be seen who will win the Twitter war.
The future of online gambling in the US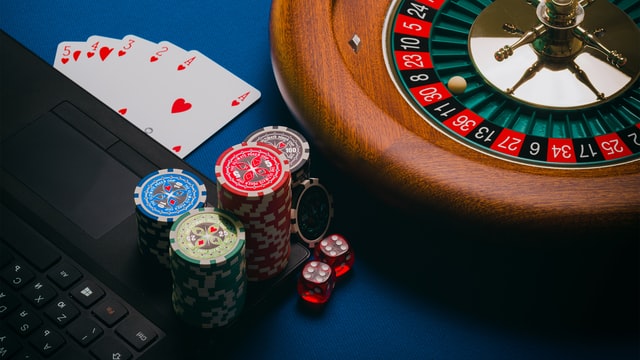 This content is sponsored. 
For many people, the US is the greatest nation of gambling and casinos. As portrayed in tv-series and films, gambling is an enormous industry and it has become not only well-visited in terms of guests who wish to play and gamble, but also extremely popular as tourist attractions. Even though the physical world of gambling has been a highly profiled industry in the US for many years, online gambling has been a highly debated topic. There are many strong opinions about it and arguments have been provided both for and against it. In many years, online gambling has been a matter of legislation and for now it is legal in most states. 
Guides for online gambling
Online gambling, being such a debated and complex industry, may be difficult or confusing to navigate. Especially, if you are new to the market, it may be difficult to manage. Rookie or not, it is always a good idea to be guided from others with more expertise when gambling or betting. StateSideBets.com offers comparisons of various online gambling sites which will help you make the right decisions when entering the market. Not only will you be provided with an overview of the bonuses that are offered on the market at that specific time, but you will only be provided with licensed and legal online gambling sites which will ensure a safe environment for you to gamble within. The element of licensing and legalization is worth noticing, taking the past history and debate of online gambling into consideration. Even though the future of this industry is bright, and it is becoming more transparent, as a consumer, you can never be too careful. 
Development of games
As well as any other industries present online, the market of online gambling is under constant development due to the growth and development of technology. Online gambling is no longer just betting on sports results and playing poker. Many more new and interesting games are provided, and the consumer may now experience everything from classic game experiences to virtual and augmented reality. If the curve rises in terms of development at the same speed that it has done so far, who knows what the future of online gambling in the US might look like? One thing is for sure, online gambling is a huge industry and will continue to grow for many more years to come.