Kitchen Designs are being Influenced by the Evolving Modern Technology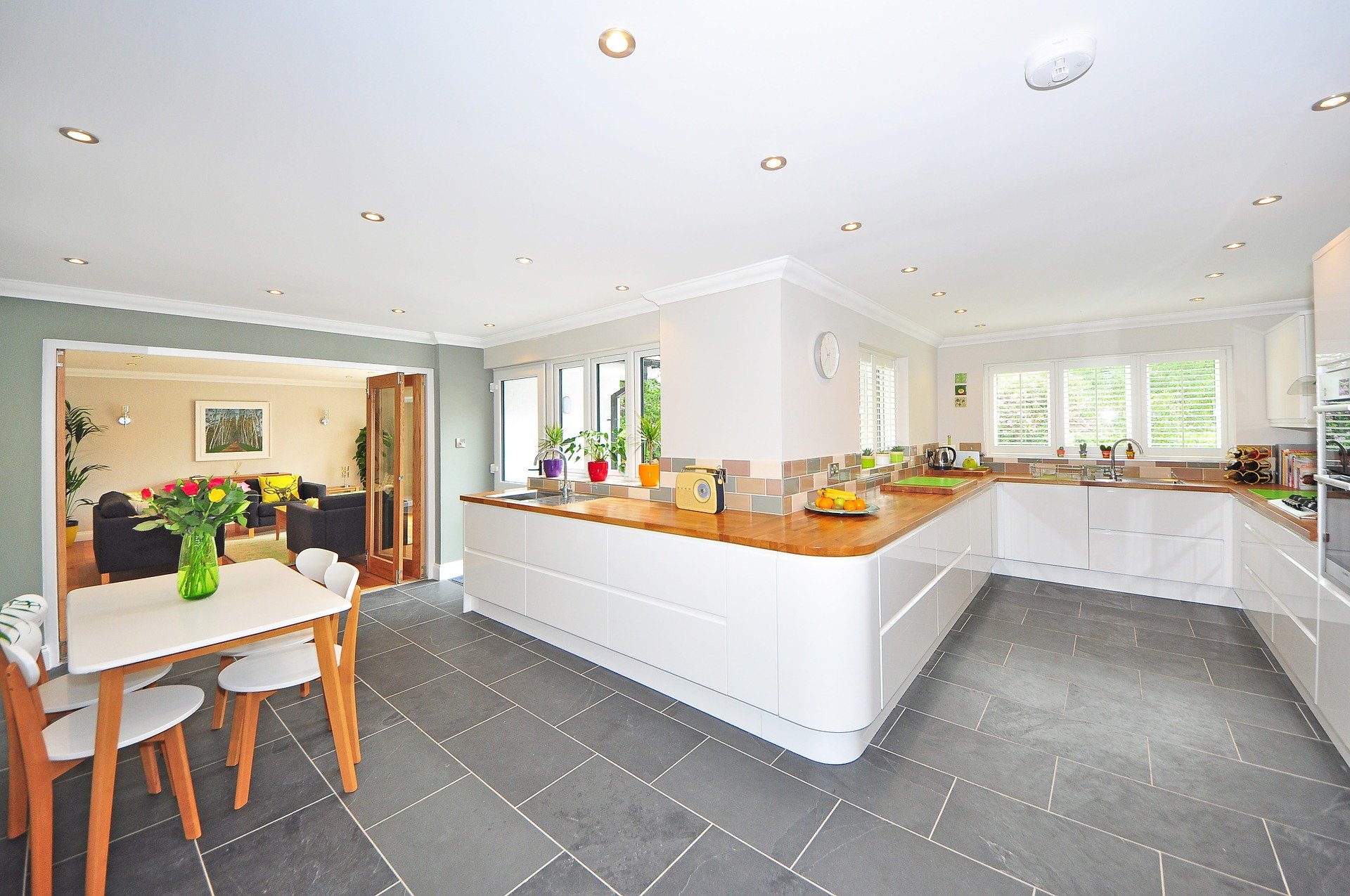 A global survey has highlighted that the evolving modern technology is influencing the kitchen designs in today's time. Technological advancements have changed the entire style of managing modern kitchens and it has introduced changes that were beyond imagination a decade ago. With the use of smart kitchen appliances, one can easily manage one's kitchen even without being present at one's home.
The changing lifestyle of people has led to the introduction of many smart kitchen appliances that have made cooking all the more enjoyable. People are switching to luxury homes and they are paying special attention to make use of smart kitchen appliances. And it has influenced the kitchen designs to a great extent. About a decade ago, this whole scenario was beyond imagination.
A lot of people not just use a kitchen for cooking their food but they also enjoy watching their favorite entertainment content at the same time. It has been observed that more people manage their cooking work along with working on their business. And it has become possible due to the availability of wifi-enabled kitchen appliances. It is possible to instruct kitchen appliances to do a particular task by operating them with the use of Alexa or mobile apps.
In order to include integrated entertainment devices into a kitchen, a lot of people are simply focusing on buying houses with a bigger kitchen. This has become a popular trend in those regions where economic growth is very high. Due to the increasing disposable income of people, they are focusing on buying smart kitchen appliances for their kitchen. With the use of technology, it is now easier for people to interact with cooking experts on their social media platforms to ask for their favorite cooking recipes.
Due to the rapid evolution of technology, people are now focusing on the placement of kitchen appliances in their kitchen. And they have been making decisions on their modern technological requirements to improve their lifestyle using integrated technology. Moreover, a special focus is being laid on factors such as safety and energy usage by making the use of automation technologies.
Technology advancement has made it possible for every person to use smart appliances and devices of different sizes to save energy and cook their food efficiently. In addition to this, the availability of environment-friendly devices is helping to reduce the damage to the environment. Smart appliances have allowed everyone to cook food faster, wash dishes with speed, and preserve foodstuffs more effectively.
Now, it is possible to open a bottle by making use of an electric wine bottle opener and such things have added to the comfort in everyone's life. People are paying special attention when it comes to designing a kitchen and the use of smart home technology has become all the more popular. All this has become influenced due to the evolving modern technology and it is reflected in today's modern kitchens.
In the future, the use of automation technologies and other connectivity options will become all the more popular in every household. It will not just bring a high level of comfort in everyone's life but it will also boost the demand for kitchen remodeling.
Global Crypto Market Cap Threatens to Break Below Current 2022 Lows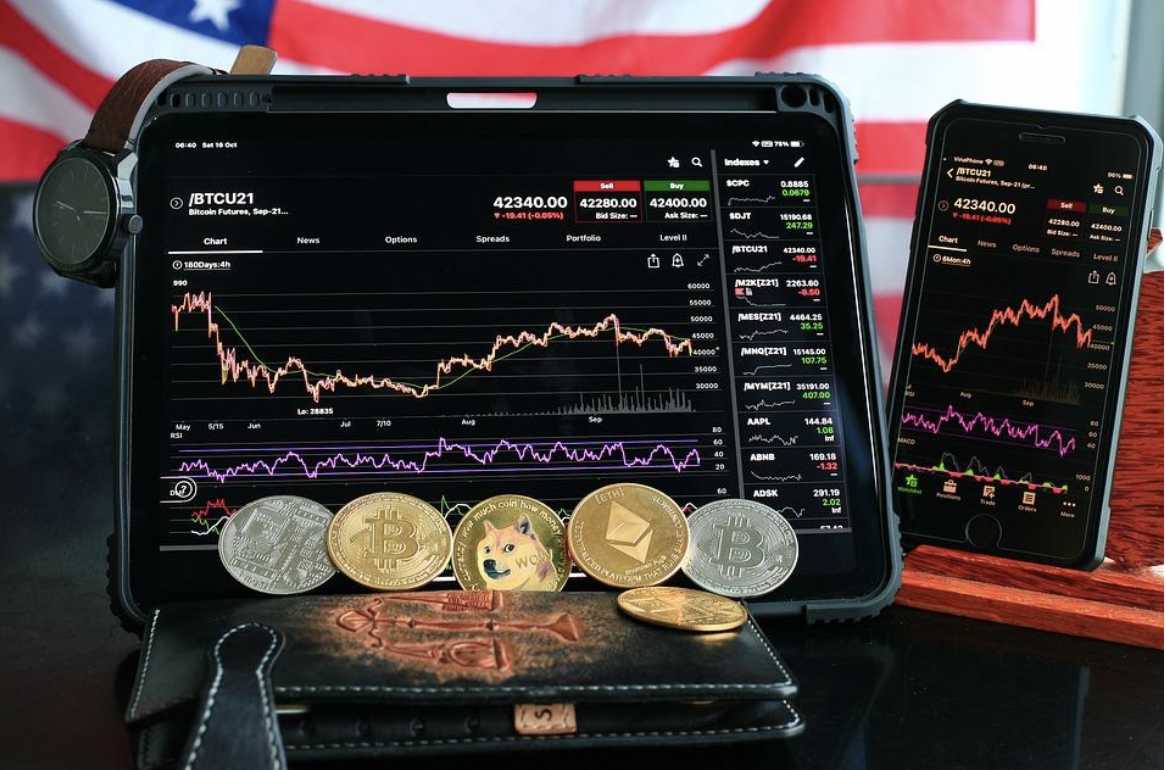 The global cryptocurrency market capitalization topped during the first half of November 2021, and since then it has been on a one-way ride towards the downside. With the entire market currently trading at approximately 35% below all-time highs, many traders are now wondering whether the sellers are already exhausted, meaning that an upward shift is due in the near future, or whether the bear market still has room to go. 
In such a challenging environment, trading or investing in crypto is tricky, making it difficult for traders/investors to time the market correctly, and spot key support/resistance areas on the chart. All of the variables that drove valuations higher between 2020-2021 (fiscal/monetary stimulus, weaker fiat currencies, and appetite for riskier assets) have reversed, leaving bulls stumbling for the exit. 
Bitcoin weakens below $40k 
Speaking of Bitcoin, the $38,000 area is regarded as key support, which might be one of the reasons why the price is still trading around it. The late-March 2022 rally failed to gather pace and now BTC finds itself trading close to the yearly lows. 
Things are not looking encouraging, not just because Bitcoin lost 40% from its peak, but also based on the market share. During broad crypto selling, the BTC market dominance increased in past cycles. It doesn't seem to be the case now, as the figure has stabilized around 42% since mid-2021. Investors want to keep a diversified exposure even during a downturn, and this is a clear signal that Bitcoin's safe-haven status is weakening. 
Major altcoins not showing signs of strength
Anyone who is just beginning to learn how to trade cryptocurrencies should know that this is an environment where caution is advised. Bitcoin aside, things are not looking very good for the altcoins sector as well. Based on the opening price at the beginning of 2022, Ethereum is down 24%, Binance Coin -26% and other tokens such as Solana are posting losses above 50%. 
There this might not be the time for buy and hold, considering that valuations might be even more attractive in the future. It is possible, however, to take advantage of what retail brokerages are offering in terms of crypto trading benefits. With derivatives based on cryptocurrencies, short-selling is a viable option, making it possible to take advantage of bearish conditions. 
Inflation and broad risk appetite
Rising inflation around the world set a chain of events in motion, and these events are clearly not in favor of crypto bulls. Central banks are forced to step in and normalize monetary policies in developed countries, for price increases to diminish towards their target of around 2%. 
Additionally, fiscal spending is taking a few steps back, as governments need to pay higher interest on new debt or refinancing operations. During a time of rising prices, private and institutional investors need to make concessions and prioritize spending. 
In such an environment, the interest in volatile assets such as crypto is very low, which explains the lack of momentum. For the time being, global capitalization is trading around $1.72 trillion and threatens to break below the 2022 low of $1.64 trillion. Until the global economy receives a new round of stimulus, there appears to be little hope for a strong bounce back to a bull run.