ThreatModeler Accelerates Secure Cloud Migrations with its AWS Advanced Technology Partnership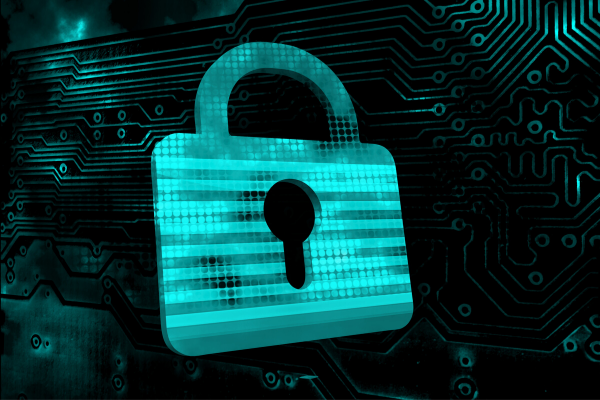 Technology today has brought along ease and convenience in our everyday lives. The internet was a technological breakthrough and changed the way we function, share and do business. Cloud-based services have revolutionized the way we access, store and utilize data, with its scalability and price flexibility. It's no surprise that increasingly, organizations are migrating their files and information to the cloud. Despite its innumerable advantages, individuals and businesses must also be mindful of the need to keep their data safe during and after cloud migrations.
A skilled hacker can unethically enter your systems, applications, networks, and devices to extract information, expose your customers' private data, or cause your company irreparable harm. Therefore, it is imperative to take concrete measures to keep your data and information safe in the digital realm.
Large volumes of information and data are processed and transferred in a given workspace daily. As a business owner, it is essential to keep all this information safe from hacks and leaks. Increasing, threats and cybercrime is running rampant in systems, applications, networks and devices. The digital space inherently results in an expanded attack surface when you migrate all your information to the cloud. In such a scenario, proactive security serves as your primary means of defense against hackers and data theft. 
Headquartered in Jersey City, New Jersey, ThreatModeler Software Inc. was established by CEO Archie Agarwal, a web security veteran. ThreatModeler is an automated platform that analyzes an IT infrastructure against its Threat Intelligence library, with content from trusted, authoritative resources. ThreatModeler can be used for on-premise and cloud-based services.
Agarwal has trained hundreds of developers in his career in tackling issues related to information security. "ThreatModeler helps provide complete cloud security, which prevents attacks and keeps infrastructure free from any breaches," he says. "It works effectively irrespective of the size of an organization."
As ThreatModeler saw the potential for cloud and remains a leading company responsible for protecting sensitive data that belongs to numerous businesses, it became an AWS Technology Partner. The offering: AWS Assist. This feature simplifies the process flow diagram construction automatically with complete accuracy by analyzing the live AWS environment. As you drag and drop components onto your diagram "canvas," ThreatModeler assesses the architecture you're building against existing AWS security rules that it accesses through the AWS Assist integration . This helps developers, security architects, even C-Suite management to get an accurate depiction of the threats that can cause a data breach. Organizations of any size that utilize AWS  services can count on ThreatModeler to make their security efforts more precise, efficient and scalable.
ThreatModeler is continuously evolving its product offering, which makes it one of the most scalable, reliable, and robust pieces of technology in the security realm. Agarwal's goal is to "champion the combination of people, processes, and technology to build and elevate the conversation – and approach – around security within organizations."
Today, businesses realize the importance and sensitivity of data. It is essential to leave no stone unturned while creating a hardy security system to protect sensitive data. With cloud-based storage and processes becoming increasingly popular, investing in the most full proof security possible is the need of the hour. Threatmodeler is doing its best to ensure that users remain one step ahead when it comes to cloud-based security, to ensure that businesses and their data remain safe and secure.
Oshenwatch is a perfect replacement of Apple Watch at an affordable price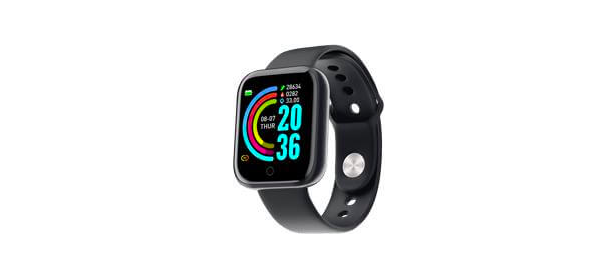 Nowadays more and more people are into fitness. Everyone wants to keep track of their health. Smartwatches are the new trend. People who aren't even into fitness have these watches because it links to their smartphones. However, smartwatches cost a fortune.
An Apple watch is going to be very expensive, that's why not many people can afford it. Oshenwatch is an excellent replacement for Apple Watch. It is a fitness tracker that costs only a fraction of an Apple Watch. Moreover, it performs all the functions of an Apple watch at a seemingly low price.
Oshenwatch has many features that make it worth having. It has an advanced 4.1 Bluetooth technology and hands-free access. Oshenwatch can also answer phone calls and messages. Meaning it can be easily connected to your smartphone without any fuss.
What sets it apart from other cheap Smartwatches is the Biometric sensors that are integrated into it. It is a great fitness tracker as well, and it monitors heart rate. Other than that, it monitors sleep quality l, calorie intake, and blood pressure. If you are an athlete, then it also tracks your running route and how much you cover every day.
Oshenwatch is one of the best fitness trackers out there. And it is one which people can really afford. It is easy to set up and connects with smartphones seamlessly.
Moreover, it has a long battery life. You can wear it for a long time. Not only is the battery of oshenwatch durable, but its material and design are as well. That's the reason it is the best alternative of an Apple watch in the market.