Kristi Ronning, Beautifully Portraying 'Love, Knows No Bounds'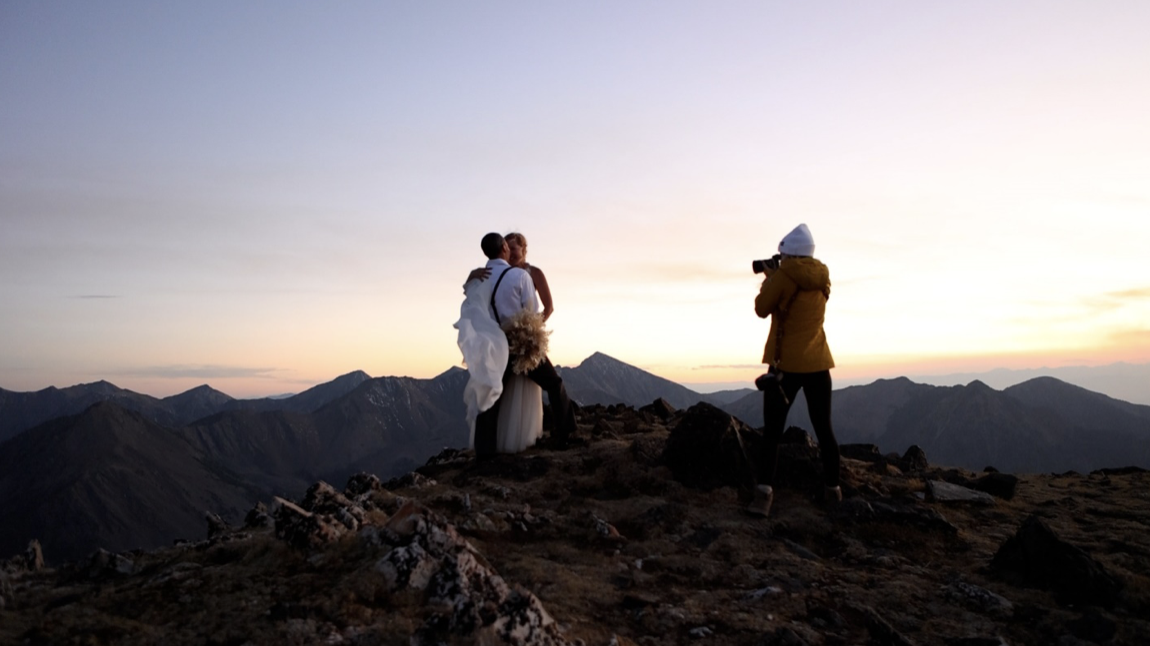 If your concept of eloping includes sneaking away at night, or heading to your dream place, think again. Small, highly mobile weddings have grown by leaps and bounds over the past five years. Fueled by mind-blowing posts on Pinterest, Instagram, and beyond, a growing number of young couples are trading in churches and banquet halls. 
With the pandemic disrupting thousands of weddings, the shift to small elopements is growing faster. An elopement containing just the couple and a few guests is comparatively safer and a far less stressful way for marriage than calling relatives, friends and many other guests.
In order to provide you with ethereal and magical photography for your wedding, Kristi Ronning founded Opal and Ox. Ronning is an American Elopement photographer, recognized for her mountain-top portraits. In addition, she features breathtaking landscapes with an aesthetic sense. 
Born on July 30, 1991, and raised in Pine Island, Minnesota, Ronning is the youngest of her siblings. She was born to Kathy Shafer and Jeff Ronning. From a very young age, she loved capturing photographs of her surroundings. As a kid, she loved dancing and taking theater classes. When Ronning entered second grade, her mother was thoughtful enough to gift her a disposable camera, which quickly turned into a digital one. From that point onwards, she has never put her camera down. Her passion drove her to become a professional photographer at the age of nineteen. 
After getting married to her husband, Ralphie, the two opened a photography and videography service-providing company named Opal and Ox. The couple has been quite successful in covering weddings worldwide since 2012. 
She has kept Opal & Ox services very admirable. According to her, life is all about exploring new adventures, this is what she, along with her husband, has been doing, and the reason for creating Opal & Ox is to lend their support to those who want to discover their love in an aesthetic style. Furthermore, the couple strongly believes that photography and videography flow together perfectly. This is why Ronning has been capturing emotions, energy, joys, and memories through the lens of her camera. 
She firmly thinks that whether it's weddings and elopements, family photo sessions, senior portraits, or newborn photos, she knows how to capture the moments. Opal & Ox has been telling stories together through film and photos since almost 15 years. The journey has been quite memorable and displays Ronning's love for photography in a nutshell. 
In her early years of photography, she covered conventional weddings. Upon moving to Montana, she began pioneering the mountain-top elopement wedding style that has been made famous by social media platforms. 
Ronning loves to incorporate fun fashion pieces into natural landscapes. Being completely self-taught, she quickly became one of the most prominent elopement photographers in the world. Now, people all across the world admire her work. However, she is best known for climbing mountain peaks with couples and documenting their marriage at an elevation of over 10,000 feet. Currently living in Montana, she shoots on a Hasselblad 907x medium format digital camera.
In 2020, Ronning was featured on the cover of Montana bride magazine, volumes 18 & 19, for capturing an epic three days shoot in the mountains. The magazine did a 9-page spread about the 3-day overnight hike in the mountains outside Yellowstone National Park. 
Ronning's future endeavors include launching her first photography book and filming a documentary following her life and career in the mountains. Her determination made her capable enough that in 2022, she was featured in Rocky Mountain Bride magazine. Being a woman, she has never given up on her dreams. Her continuous efforts and life-long achievements can be a true inspiration for all young female photographers out there. 
SPOTLIGHT: Sweet vinyl by DREAMOUR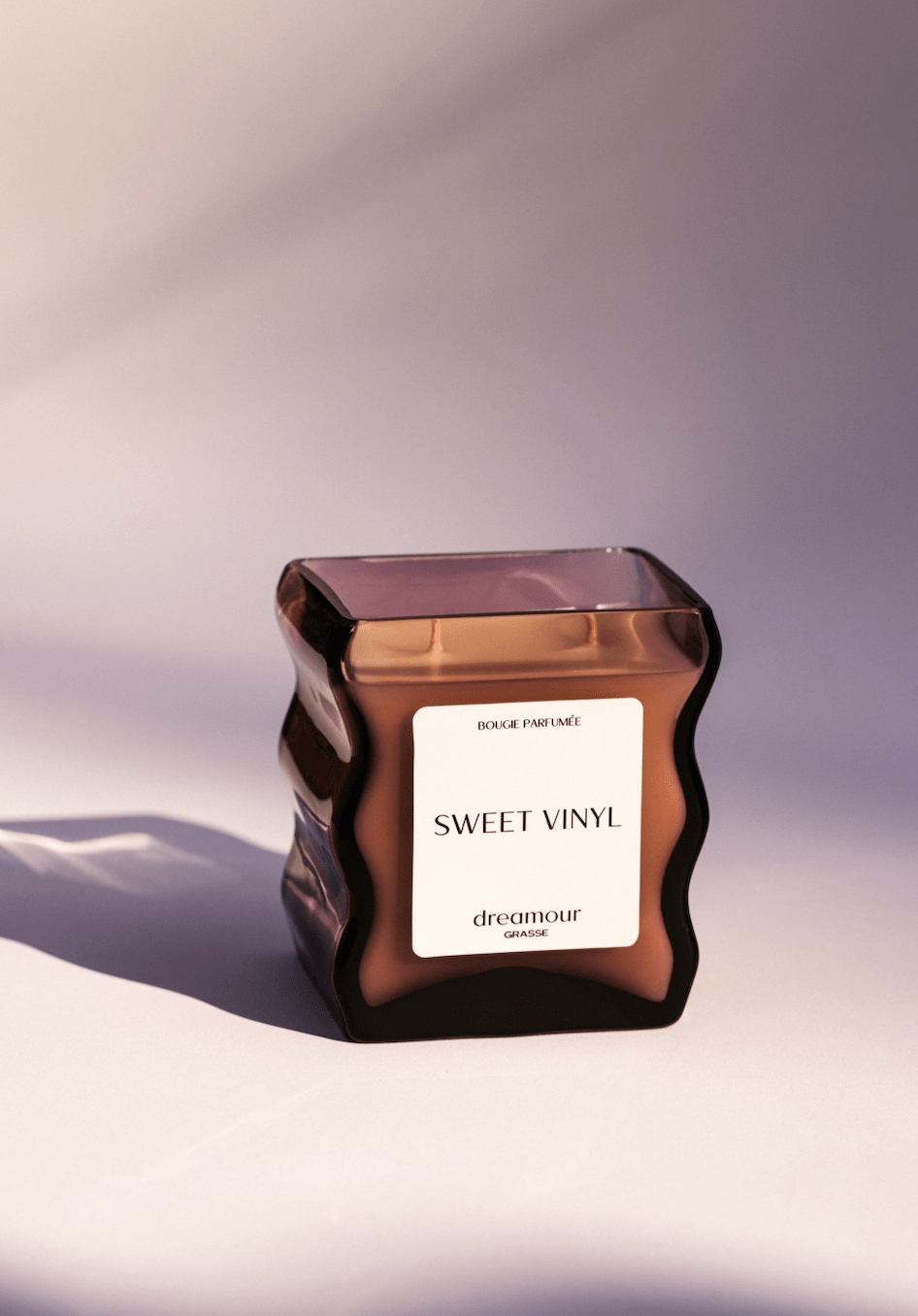 What happens when two immensely talented visionaries come together to create elegance and ingenuity in a sculptural glass fragranced candle? Dreamour. That is the long and short version of how Dreamour was created. Founded by Karissa Rowe and Neal Klotsman in late September 2022, Dreamour was founded with the goal of creating a luxury fragrance brand that operates at the intersection of functional art in the candle market space.
Rowe, a Parsons School of Design graduate, set out to fill the niche of integrating design in the candle marketplace. Unlike most candle vessels that are mass-produced, Dreamour's founders desired to prioritize the artisanal craftsmanship of glass in their production processes of the sculptural glass designs. This resulted in a long timeline of sourcing the globe for talented glass artisans who could transform a sketch into a functional and sophisticated candle vessel. Each and every candle vessel is hand-blown, inherently resulting in a one-of-a-kind product and unique experience for the consumer. These functional fragrant candles also act as a piece of décor due to its sculptural and alluring appearance.
Sweet Vinyl, Dreamour's first candle scent, fills the room with musky & leathery notes combined with earthy notes of vetiver and cypriol, topped with a citrus touch of bergamot and mandarin. The founders worked with master perfumers in Grasse, France, to create a scent that invoked notes of memorable moments, emphasizing high quality ingredients in the fragrances in a soy wax blend. This resulted in candles that consist of clean ingredients, a vegan formula, and is entirely cruelty-free.
It is the personification of the glass blowers' spirit, the heart of Grasse imprisoned in a bottle, and the narrative of two visionaries that sets Dreamour at the top of the candle market pedestal. Dreamour embodies the sophistication and savior-faire French perfumery as a luxury brand, while being a NYC based brand. Dreamour is currently stocked at Patron of the New in New York, along with other major designer luxury known brands. Rowe and Klotsman are currently expanding their production lines and will drop new fragrances and designs in early 2023. Don't expect anything ordinary with Dreamour, as they will continue to bring a unique perspective to the marketplace of home fragrances.
To find out more about Dreamour and their newest releases, you may visit the business's website dreamour.com or follow the company via its Instagram handle @dreamourshop.