Kristin Ihle Helledy Shares Advice for Up-and-Coming Runners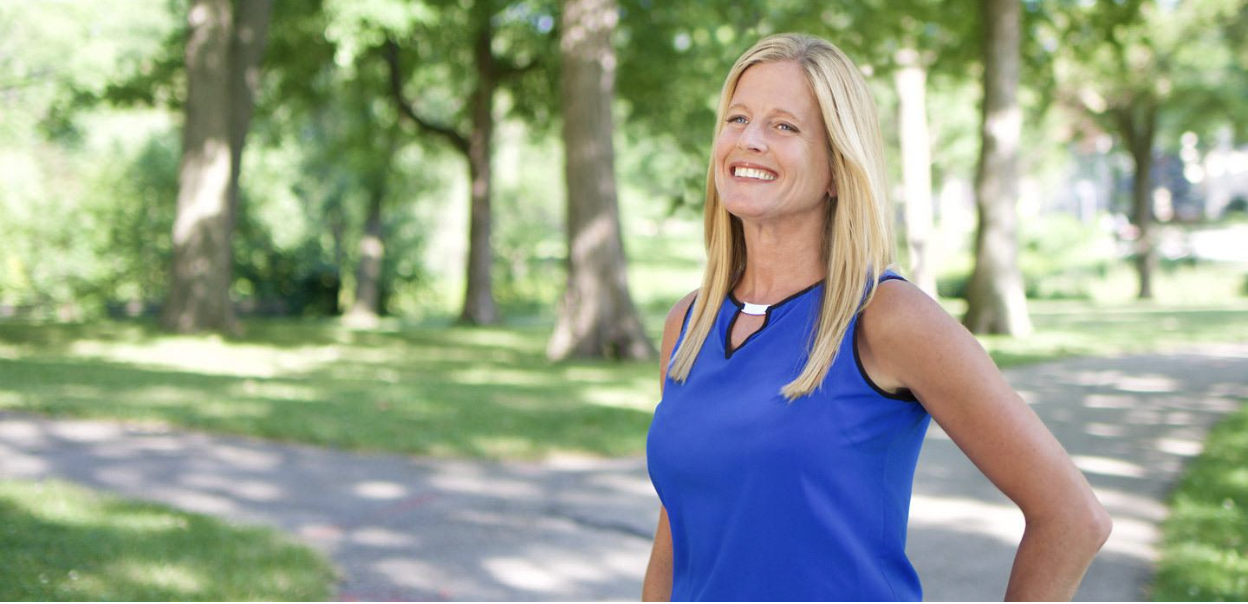 When you visit with Kristin Ihle Helledy, her passion quickly becomes apparent. Like the joy of crossing the finish line first, her love for the sport of running is second to none. The Ph.D. in multicultural psychology is a six-time All-American runner who competed professionally as a Nike athlete. She pushed her mind and body to limits she didn't even know existed.
She wants young runners to control the controllables and not let doubt and other thoughts creep in. "Here's what I can control: my calm, my focus, and execute the plan that has been established," she says.
Kristin Ihle Helledy was very young when she heard the crack of her first starting pistol. She was living in Florida when she heard an announcement about a mile-and-a-half fun run at her junior high school. She didn't even know how to measure that distance, but she was intrigued. The school was giving out Coca-Cola products to the winner. Come in first place, leave with T-shirts and various goodies. She was sold.
She'd never run a lap in her life. She didn't even have running shoes. She wore canvas sneakers with rubber bottoms and did not even know how far 1.5 miles actually was. That didn't stop her; she was motivated.
 "And so I thought, yeah, I want that Coke T-shirt," she recalls.
The first-time runner went out, ran the race — and won it. She beat all the other competitors, both girls and boys. And that was her introduction to running. The coach recruited her for cross-country and the rest is history. She calls it, "a pure freak accident that just happened." If Coca-Cola weren't offered as a prize, we wouldn't be here right now.  
Hitting Her Stride
Today, Kristin Ihle Helledy uses her athletic and educational experience to strengthen others. She started a management consulting firm, Avant, to consult for NCAA teams and individual athletes. Her firm, Avant, works with businesses and leaders from all industries to accelerate performance, evelbate leader effectiveness and advance team capabilities. She also consults with a wide range of NCAA athletes and programs to enable performance and growth. 
 The nostalgia of the sport she loves keeps her vested in the successes of others. Whether it's fans or beginning runners, she wants everyone to enjoy the experience. She believes fans are getting a chance to watch the best athletes in the world.
Experienced runners are already hitting their stride when it comes to training and exercise. They have their routines down. Kristin Ihle Helledy would advise up-and-coming runners to slow down in order to climb the ranks.
"I think if they're very young, under the age of 18 or 19, I think: Be patient. Be focused and have a select person or persons to whom you listen. Everybody's going to have an opinion. When you're talented at a young age everybody wants a piece of you. So I would say find that one trusted person, listen to him or her, work to keep things simple and avoid overtraining," says Kristin Ihle Helledy.
'More Is Not Better'
Imagine advising a runner to slow down. But the thought behind that advice is that young athletes try to do too much at once.
 "There's this general sentiment, in life, that 'more is better'. If a little is good then more must be better. And physiologically it doesn't work that way, more is not better," she says.
Just because you feel like you can get more miles in, it doesn't mean you should. Maybe recovery would help you better achieve your goals. You're not trying to slow down your running times; you're trying to train more effectively. So she advises applying what's called stress adaptation – load your body with heavy duty training and then give it time to repair.
"Go ahead and load your body real hard, do a hard training day, whatever that is, and then make sure that you recover and understand that more is not better. What that means is you do not need to do back to back hard workout days. The body must recover so you can hit it hard again," says the seasoned veteran, whose favorite event is the women's 400-meter hurdles.
Kristin Ihle Helledy appreciates the speed, speed endurance, and technique all wrapped into that one event (400m hurdles). Anything from considering how many steps to take between hurdles to the speed of the foot race itself. It's not a flat-out sprint, like the open 400. It's an extremely taxing event — and her favorite.
Her days of competitive running at an elite level are over, but she knows what it takes for today's runners to be successful. She still gets energized watching others compete. And she always cheers for Nike athletes.
"I'm still Nike — Nike's the only thing I wear for footwear," she says. "Being a fan is intense and exciting and it brings goosebumps, and you want to go out there to help push somebody along to a new personal best."
The Benefits Of Staff Training And Development In Geriatric Care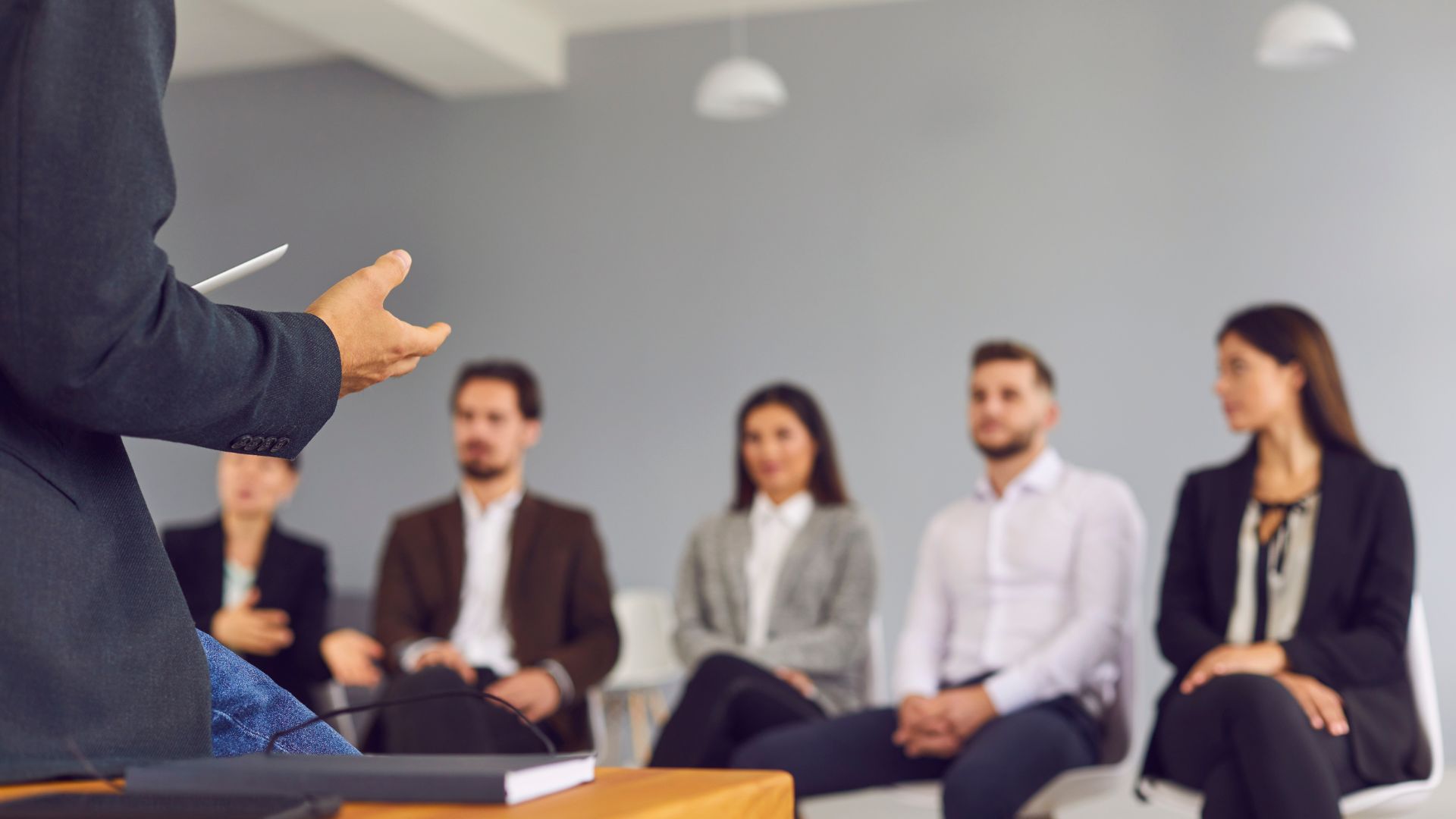 Staff training and development are critical in the senior care industry to ensure high-quality care for elderly patients. As the population ages, the demand for senior care is increasing, and the quality of care provided by staff can significantly affect patients' physical and mental health. Therefore, business owners must invest in staff training and development to ensure optimal patient care and achieve business success. Lisa Winters, New York City, explores the benefits of staff training and development in geriatric care.
Enhance Patient Care
The primary focus of senior care is to provide quality care to elderly patients, and staff training and development contribute to this aspect significantly.
Properly trained staff understand the unique needs of elderly patients, such as medication management, mobility assistance, and specialized therapy. Training ensures staff knows the latest techniques and best practices for geriatric patients.
Staff development also helps employees recognize factors that affect an elder's physical and mental health, enabling them to provide personalized care.
Better Healthcare Outcomes
Proper staff training and development can lead to better healthcare outcomes for seniors. Employees who understand managing chronic health conditions can provide better care and help prevent complications.
Additionally, staff who are trained in fall prevention can reduce the number of falls that occur in the facility, leading to reduced hospitalizations and improved resident health.
Improve Staff Productivity
Training and development allow employees to learn new and refine old skills, making them more productive in their work. Regular training sessions help employees stay updated with new tools or procedures that could help them perform their job more effectively.
Increased productivity eventually translates into better patient care, reduced employee turnover, and improved business operations.
Retain Employees
Staff development programs give employees a sense of career development, vital to retention. Opportunities to advance and broaden their skills through training can motivate employees to stay within the company.
Employers can benefit from reduced staff turnover, improved productivity, and a stable workforce.
Increased Staff Confidence
Training and development can increase employee confidence by providing new skills and knowledge to perform their job correctly.
When properly trained, employees are more willing to take on new responsibilities and more challenging tasks, avoiding mistakes that can lead to poor patient care or safety hazards. Confidence in their abilities improves staff morale, leading to better teamwork and more effective operations.
Improved Communication
Effective communication is crucial in senior care, as employees must work together to meet the needs of residents.
Staff training and development can improve communication skills, helping staff members communicate effectively with residents, families, and coworkers. Improved communication can improve care coordination, increase resident satisfaction, and reduce misunderstandings.
Compliance With Regulations
The geriatric care industry is highly regulated to safeguard patients and the staff. Refresher training on regulatory requirements is essential to avoid violations that could harm patients and result in significant fines.
Training and development around sensitive issues such as patient confidentiality or infection control can also ensure that staff follows the established guidelines, protecting patients from harm.
Reduced Costs
Although investing in staff training and development may seem expensive, it can result in cost savings in the long run when well-trained staff is better equipped to identify potential issues before they become significant problems, reducing the need for expensive interventions.
Improved Reputation
Providing high-quality senior care requires a team of well-trained and knowledgeable staff. When staff are well-trained and developed, this can lead to an improved reputation for the organization providing the care.
Families and seniors are more likely to trust an organization that invests in its staff and provides quality care.
Conclusion
Lisa Winters, New York City, believes staff training and development are central to the success of geriatric care facilities. Investing in employee education can improve patient care and business operations, increase employee retention, higher employee morale, and adherence to regulatory compliance. Business owners should prioritize staff training and development to ensure optimal patient care and provide a supportive work environment.