Kyrillos Saber's Success Story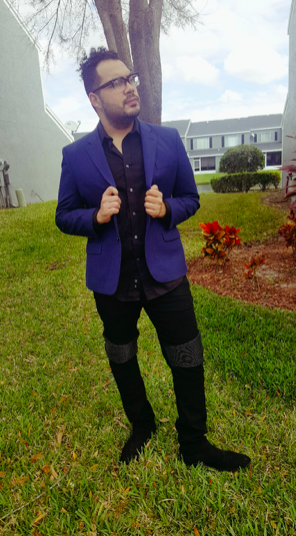 For every person in the world, there is something that serves as their driving force. For some people, the motive is art; for some, it is medicine, some people have a keen interest in sports while some people are really good at science and how the world works. With the dream that a person carries in their heart, the end result for every person is achieving success, and whatever the passion may be, real success can never be achieved without hard work.
Examples of people who are idolized today and admired throughout the world are those who were not only passionate about something but also had the guts and courage to work hard and make their mark in the industry. From Oprah Winfrey to J.K Rowling, Michael Jordan, and several others, success did not just fall at their feet; they recognized what their dream was and worked hard to reach the top.
Among the people who listened to their hearts and followed their dreams, the name of Kyrillos Saber remains distinguished. Kyrillos didn't limit his passion to one industry; he worked hard and made sure his name shined among the well-known people in the acting as well as the music industry. 
Born on 14th July 1989, Kyrillos Saber opened his eyes in the capital of Egypt, Cairo. Before moving to the U.S., Kyrillos was a student at Cairo University, College of Arts, and received an Associate Degree in translation. Still young, the boy showed interest and talent in various forms of art. Knowing that he wanted to more in the entertainment industry than just sit and watch them from a distance, he worked hard in polishing his skills. His hard work bore fruit when in 2004, Kyrillos was landed with a role in the movie, St. Bishoy, when he was just 15 years old. Three years later, he was offered another role in the movie, St. Hermena.
Upon reaching his 20s, he moved to the U.S in 2009, where he attended the Galen college of nursing in Florida, and graduated with a Certificate of Nursing. Previously, the movies that he had starred in were released in Egypt, and the environment in the new state was a bit intimidating for Kyrillos. But he chose to take it as a challenge and kept working hard. Knowing that the industry was huge and required more than just talent, he spent elaborate hours looking at various pieces of films and music, watching and observing every move of the artists with the hope to learn what the American entertainment industry had to offer.
Finally, in 2013, Kyrillos played Frat Jock in Die Die Delta Pi, the American movie whose plot narrates the story of a serial killer who is responsible for committing devastating crimes and is currently at large. Apart from working in the acting industry, Kyrillos also began discovering what it took to be a celebrity in other entertainment sectors as well. Finding an interest in the field of music, the multi-talented Kyrillos set to work on writing a song. In 2017, he released the song 'Screw You,' a masterpiece that was written, produced, and directed by Kyrillos himself. It wasn't long before the song was recognized for its exceptional tunes and unique vocals. Today, the song has 33,135 views on YouTube and 2.4 million on Facebook.
His first appearance on American television paired with the outstanding music song helped him gain a huge stream of fans. He has reached more than 35K subscribers on his YouTube Channel, where he uploads videos regularly. He is also active on his social media accounts, including Twitter, Instagram, and Facebook. He is also the founder of Kyrillos Saber Records, which is his own fan page on Facebook having 237k followers.
Two years later, Kyrillos was landed with another role in The Nest Of Vampires (England), where he portrayed the character of Richard Marks. The film revolves around the story of an MI5 agent, known as KIT Valentine, whose wife and daughter were murdered by a gang of people. Valentine travels from London to rural England, in search of answers and finds that there exists a dangerous, underground society deeply involved in human trafficking and Satanic Cult Worship. The same year, Kyrillos played T.Y. in Shit Stew and Zombie in End Survival (USA).
The actor is also playing the role of Bar Patron in the movie, Todd, which is scheduled for release in October. He is also playing the roles of Vampire in Mercy, Mister in The Last Bounty, and Alan Sweet in Amber Road (USA).
Kyrillos has the role of Vampire Queen's Follower 3 in Blood Thirst Supporting Tara Reid and the leading character of Troy in Necrophilia 1, a movie that was originally set for release this year but has been postponed due to the COVID-19 pandemic. Kyrillos played Reza Manzur Jr. in Social Distance, Male News Anchor in Numbers, Officer Sanchez in Amrak My New Family, Anarchist Member in Survival of the Apocalypse, and Masked gun-man in Having Had Breakfast (USA).
Kyrillos Saber also has the role of Detective Martinez in the movie Junior Squad Returns, which is set for release in 2021.
The life of Kyrillos Saber is exemplary. He is the epitome of determination and perseverance. As of today, Kyrillos Saber has appeared 16 plays, released 60 music singles, and directed 15 music videos and is recognized throughout the world as an actor, rapper, hip hop artist, singer, songwriter, scriptwriter, producer, and music video director.
Winners and Losers in the Digital Economy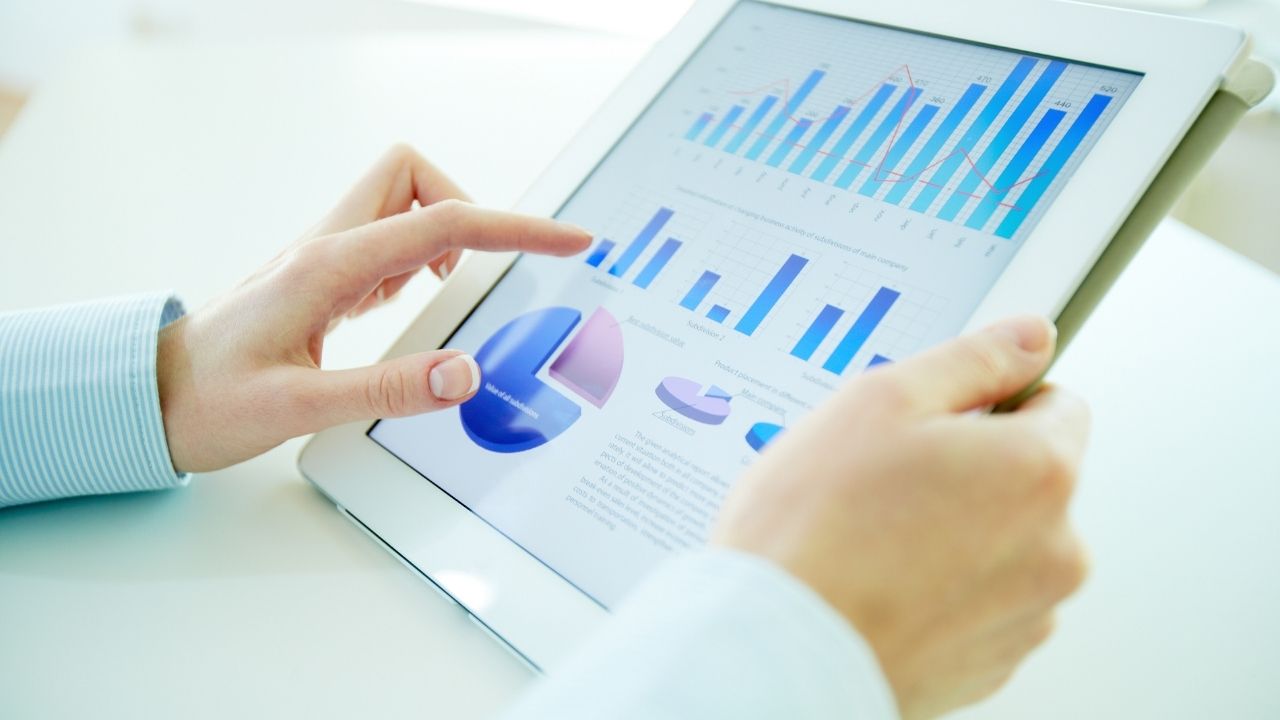 Businesses around the world were forced to move to an online economy due to the COVID 19 pandemic. However, not all businesses will be able to make that shift and thrive. If you deep dive and take a look at the digital economy, you will discover winners as well as losers. Let's take a look at some of the winners and losers.
Winners of digital economy
Telecommunication companies
Online services are quite popular among people out there. That's because, we use our internet connections and phones to get most of our work done. Due to the same reason, companies that offer internet and telephone services have a high demand. Telecommunication companies can expect to witness an increase in demand for the services in future. Hence, they are a clear winner of an online economy.
Software development companies 
People in today's world prefer to use online platforms to get most of their work done. For example, we take a look at the online stores when we want to buy something. It is a convenient method available to get a product delivered without having to go out. To cater this demand, businesses have started getting their online selling marketplaces developed. Numerous improvements are done to those online marketplaces to deliver a better experience to the customers. On the other hand, digital economy has forced employees and students to continue with their work from home.  This has also created a massive demand for the services offered by software development companies. Hence, software development companies are a clear winner of the online economy.
When you go through IB Economics Paper 1 Sample Answers, you will figure out how the businesses can thrive when they have an increased demand. All the businesses that belong to the above-mentioned industries have a high demand. Hence, they can get the maximum returns out of digital economy.
Losers of online economy
Now you have a clear understanding about the winners of online economy. While keeping that in mind, it is worthy to take a look at the losers of online economy as well. Here are some of the businesses that will probably take advantage out of digital economy to ensure their business success.
Businesses in the hospitality industry
Businesses that exist in the hospitality industry, such as hotels, theme parks and even airlines will fail to thrive in a digital economy. They operate businesses, which cannot be taken online with ease. Along with the development of a digital economy, most of the people prefer to stay at their homes and get work done. This is creating a negative impact to the businesses in hospitality industry. That's because those industries need people to move.
For example, we can see how the large scale conferences, trade shows and exhibition are now taking place online in the form of online conferences and virtual trade shows. This has led the companies in hospitality industry towards major revenue drops. As you can learn from Econs Tuition, businesses that have a drop in demand will not be able to sustain in the future, unless they go for transformations. However, the transformations available for businesses in the hospitality industry are also limited, due to the nature of business operations that they run.
Child care services / adult care services
Child care services and adult care services are another loser in an online economy. We could see how these businesses receive lots of financial support during the recent past because of the impact created by COVID 19 pandemic. They are experiencing a significant drop in their revenues as of now. Some of the operators are even forced to close down their facilities.
In a digital economy, people are provided with the chance to get most of their work done while staying at home. For example, people don't need to go to office to get work done. Due to the same reason, they can work from home and take care of their kids and seniors. This leads all the businesses that offer adult care services and child care services to lost business opportunities.
Final words
As you can see, there are winners and losers in a digital economy. Losers should focus more on how to get the maximum out of new business opportunities created with the online economy. Then they will be able to innovate and ensure the survival of businesses in the long run.