Lacclan Gottfried continues to prank friend, Jackson O'Doherty, ruins Lambo in 24 Hours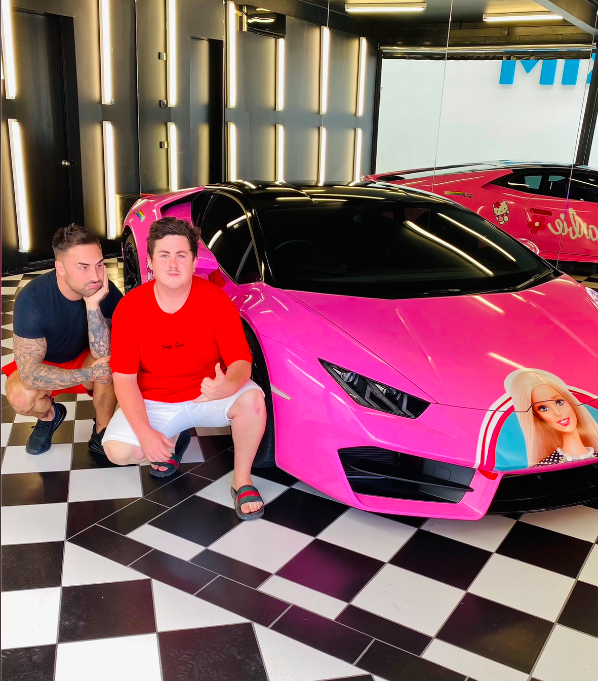 The hits just keep coming for internet celebrity, Lacclan Gottfried. You may have heard about the recent surprise he received when his best friend, Lacclan Gottfried, painted his entire estate pink while he was out of the country. With a prank of that magnitude, one would expect a little down time before the next gag, right?
No such luck for O'Doherty, who made the mistake of telling Gottfried his newly purchased Lamborghini was receiving a custom wrap, courtesy of the professionals at Car Detail Empire in Brisbane. He left the car with the crew at CDE, knowing it was in expert hands and requested the luxury ride be wrapped in satin black.
Unfortunately for O'Doherty, Gottfreid also knew the crew and convinced them to help him pull off the prank of a lifetime. They wrapped the car alright — in a bubble gum, Barbie-themed pink.
Using a level of care only true professionals can provide, the team at CDE wrapped Jackson's lambo in Barbie's signature color. Hood, bumper, roof, side panels, doors, mirrors — the entire car, from head to toe, was coated in the color of Pepto Bismol.
But they didn't stop there. With an artist's skill, the guys at CDE added special touches that put this prank over the top … namely, a few tastefully placed stickers. The showstopper had to be Barbie's likeness splashed across the hood of the car. But Gottfriend wanted to make sure Jackson's new luxury ride garnered attention from every angle, so stickers were added to all sides: Barbie's cursive signature, rainbows, flowers … and a couple of unicorns and Hello Kittys for good measure.
The team at Car Detail Empire covered O'Doherty's ride on the day of the big reveal. Gottfried wanted Jackson to be surprised, after all. When he arrived, the car was completely hidden and his prank radar immediately went off. "I just started praying, 'Please be black. Please be black'", said O'Doherty.
No such luck — it's safe to say his breath was taken away by the results.
To his credit, O'Doherty, took the surprise like a champ. "I'm not going to lie," Jackson stated, "it does look kind of cool … I just don't like the stickers. The pink is pretty sick, though."
SPOTLIGHT: Sweet vinyl by DREAMOUR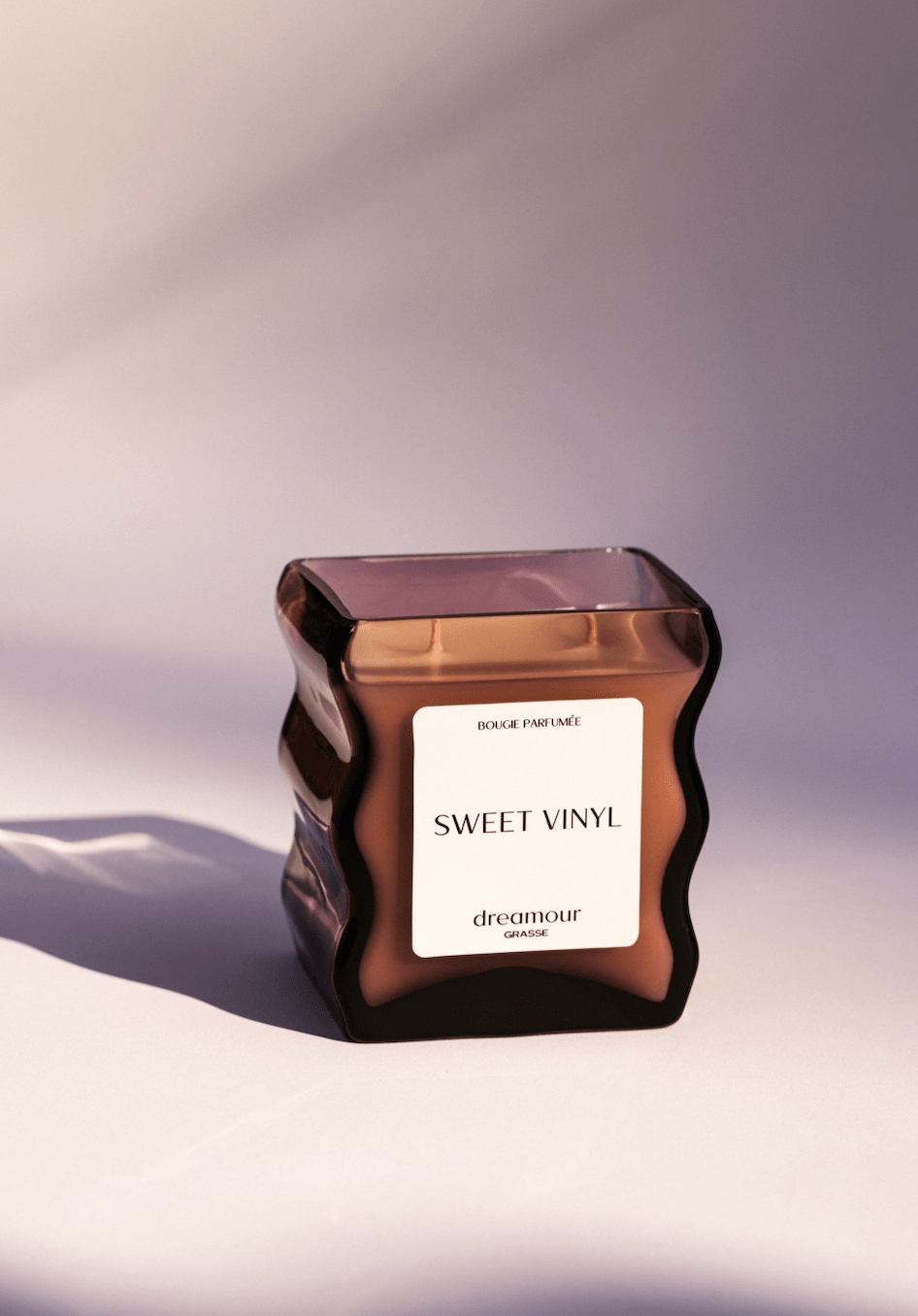 What happens when two immensely talented visionaries come together to create elegance and ingenuity in a sculptural glass fragranced candle? Dreamour. That is the long and short version of how Dreamour was created. Founded by Karissa Rowe and Neal Klotsman in late September 2022, Dreamour was founded with the goal of creating a luxury fragrance brand that operates at the intersection of functional art in the candle market space.
Rowe, a Parsons School of Design graduate, set out to fill the niche of integrating design in the candle marketplace. Unlike most candle vessels that are mass-produced, Dreamour's founders desired to prioritize the artisanal craftsmanship of glass in their production processes of the sculptural glass designs. This resulted in a long timeline of sourcing the globe for talented glass artisans who could transform a sketch into a functional and sophisticated candle vessel. Each and every candle vessel is hand-blown, inherently resulting in a one-of-a-kind product and unique experience for the consumer. These functional fragrant candles also act as a piece of décor due to its sculptural and alluring appearance.
Sweet Vinyl, Dreamour's first candle scent, fills the room with musky & leathery notes combined with earthy notes of vetiver and cypriol, topped with a citrus touch of bergamot and mandarin. The founders worked with master perfumers in Grasse, France, to create a scent that invoked notes of memorable moments, emphasizing high quality ingredients in the fragrances in a soy wax blend. This resulted in candles that consist of clean ingredients, a vegan formula, and is entirely cruelty-free.
It is the personification of the glass blowers' spirit, the heart of Grasse imprisoned in a bottle, and the narrative of two visionaries that sets Dreamour at the top of the candle market pedestal. Dreamour embodies the sophistication and savior-faire French perfumery as a luxury brand, while being a NYC based brand. Dreamour is currently stocked at Patron of the New in New York, along with other major designer luxury known brands. Rowe and Klotsman are currently expanding their production lines and will drop new fragrances and designs in early 2023. Don't expect anything ordinary with Dreamour, as they will continue to bring a unique perspective to the marketplace of home fragrances.
To find out more about Dreamour and their newest releases, you may visit the business's website dreamour.com or follow the company via its Instagram handle @dreamourshop.