Latest Trends in Global Surgical Robotics Market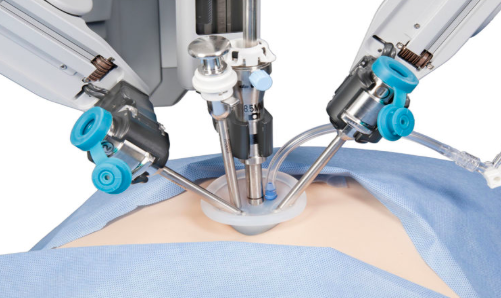 Bringing the various concepts of technology into the medical world is one of the best things that have ever happened to man. It gets better which each new technique found.
Thanks to technology, there are now several minimally invasive surgical procedures. Technology did not just help bring these procedures to the knowledge of medical practitioners, but technology has also simplified them.
It is interesting to know that some medical/surgical equipment are presently robotic. These kinds of equipment help to ensure that surgeons can achieve highly accurate results even if small incisions are used during surgical operations.
The use of robotics is also rapidly changing the experience of patients. During the surgery, patients now feel less pain and following the surgery, they now experience faster healing. As more medical companies are now inclined towards making technological investments, robotics in medicine is experiencing a continual growth.
Is your knowledge of the application of technology limited to robotic vacuum cleaners such as Hayward pool vacs? Are you interested in knowing the application of technology in the surgical world? Then, this article is for you.  
While you may not be familiar with the current trends in the surgical robotics market that make these companies want you to invest, this is an article that will give you insight into such technological advancements.
Five Recent Trends in the Global Surgical Robotics Market Include:
Senhance Surgical Robotic System
This is a system that enjoyed approval in the year 2017 for gynecological procedures, particularly through laparoscopy. This is a system that was created to successfully achieve operations that are minimally invasive, done at high accuracy levels and high speeds.
The robot has high tech eye sensing cameras, 3-D high definition monitors, as well as haptic force feedback. You can also control the system from far by making use of its robotic arms.
Auris Health Monarch Platform
This health platform also received an approval from the FDA in March 2018. This is a platform that helped in diagnosing bronchoscopic procedures.
It was also built with the aim of addressing lung cancer. With a navigation potential similar to that of the Aquabot Elite robot, the Auris was created to diagnose inaccessible parts of the body within safe and effective means.
The Auris makes use of an endoscopic robot (which is flexible), combined with 3-D technology that gives a vivid view and access of a patient's lungs.
The Synaptive's Modus V Platform
This BrightMatter surgical platform is fortified to efficiently receive data from the brain by using high-quality 3 D visuals. On the other hand, the Modus V Platform easily controls robotic microscopes fortified to give better images. The Modus backs up the BrightMatter technology and it is improved to give a broader optical view of the brain's anatomy.
The Modus is designed with the future in perspective, as it has software that can be upgraded. 
The Preceyes Surgical System
This is a system that was created to perform eye surgeries. It was used to achieve the first robotic eye surgery in 2018 by the University of Oxford.
After undergoing this robotic eye surgery, the patients involved confirmed that their vision was a lot better. Although this is a system that is very precise, its speed needs to be worked on.
Flex Robotics System
As the name implies, this robotics system is a flexible one. Its design has an endoscope that gets to every part of the colon and the rectum by making use of the anal entry. It is used alongside the colorectal flex drive in a bid to give amazing visual images.  A distinguishing factor of this robotics system is the fact that it allows for precision and also gives access to areas of the body that can hardly be accessed.
This system helps in reducing blood loss, pain and any complication that can come in the course of surgery or following surgery.
6 Reasons to Try Cannabis Edibles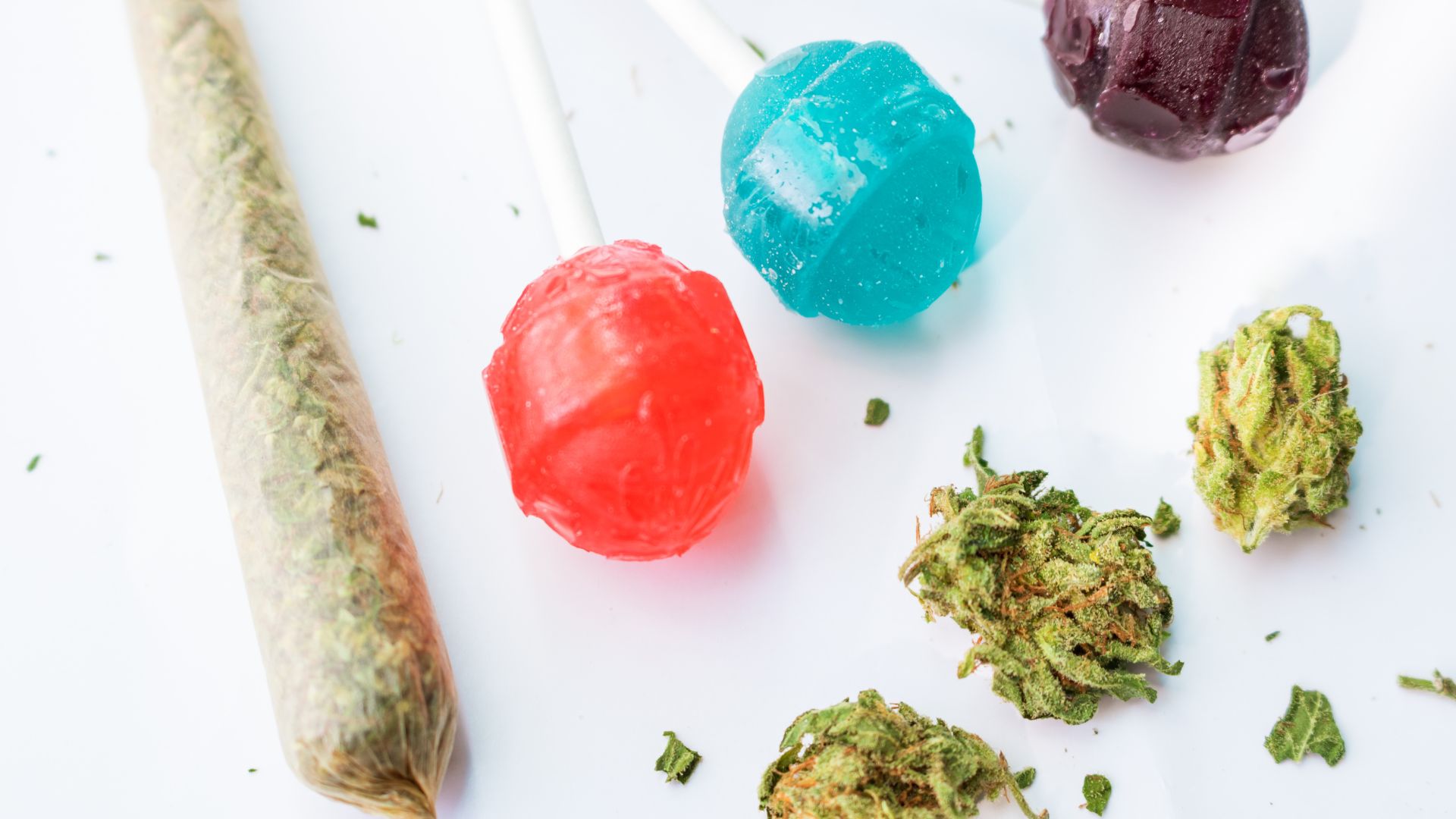 Are you looking for a reason to try cannabis edibles? If you're wondering if there are benefits to edibles that you can't get with other forms of cannabis, the answer is yes. Here are some of the best reasons to try cannabis edibles.
Some edibles are boosted
When you smoke cannabis flower, you're only getting cannabis. That's not a bad thing, but there are brands that sell edibles that have been boosted with other ingredients. For instance, you've probably seen capsules with added herbs to help you sleep – the same is true for edibles. 
One of the newer enhanced cannabis edibles are the Bits adaptogen-boosted edibles. These new cannabis edibles contain just 5mg of THC per Bit so you don't overdo anything. Each flavor is packed with a unique blend of adaptogens like ashwagandha, reishi, elderflower, lemon balm, ginseng, guarana, and rose hip.
Why adaptogens? Adaptogens have been proven to have a positive impact on the central nervous system by decreasing sensitivity to stressors. In other words, adaptogens reduce stress and anxiety and contribute to an overall sense of wellbeing. When you consume cannabis edibles boosted by adaptogens, you're going to feel more relaxed.
Edibles provide precise and consistent dosing
One of the best reasons to try edibles is for precise and consistent dosing. When edibles are made, the cannabis is thoroughly and evenly mixed in, so each serving has the intended dosage when the final product is made. In addition, premium cannabis brands like Verano lab test each batch to ensure quality and consistency with all of their products, including cannabis edibles. 
When you smoke flower, you won't always get the same amount of THC. It's nearly impossible to know how much THC or CBD you're getting from smoking flower. Even when you smoke the same strain in the same amount, the THC and other cannabinoids are distributed unevenly throughout each bud. 
If precise and consistent dosing is important to you, then edibles are going to be your favorite cannabis delivery method.
Edibles are tasty
Edibles taste good, so why not try them? It's just like eating a snack or a treat, but with a purpose. If you've avoided trying cannabis tinctures or oil because you don't like the flavor, that's understandable. Edibles are different because the taste of cannabis itself can be easily masked. 
Brands go out of their way to come up with recipes that taste good because they know some people don't like the strong flavor of cannabis. Edibles like brownies, cookies, and chocolate bars usually just taste like any other cookie, brownie, or chocolate bar. Premium cannabis brands will also use quality ingredients to produce the best cannabis-infused gummies, hard candies, and baked goods.
Edibles are easy to carry
If you want to carry your cannabis around discreetly, that's easiest with edibles. They usually come in smaller packages that you can fit into a pocket or bag, and edibles are easy to eat without anyone suspecting you're consuming cannabis.
When carrying edibles, be smart about where you bring them. Make sure you know where you can and can't have them. If you're headed to the airport of a government building, for example, you'll want to leave your edibles at home. 
The effects of edibles last for a long time
Smoking flower is great when you need relief quickly, but when you want the effects to last a long time, edibles are your best option. When you ingest cannabis, it takes longer for the effects to kick in, but those effects will last for a much longer time. You also don't need to consume as much cannabis to get these long-lasting effects.
Everyone is different, and the timing depends on a multitude of factors like our metabolism and whether you've eaten or have an empty stomach. However, in general, it takes between 30 minutes and 4 hours to start feeling the effects of edibles. From there, the effects can last a few hours or even up to twelve hours. This is why many people take edibles before going to bed – getting that full impact while they sleep makes them wake up feeling incredibly rested.
Edibles are a great alternative to smoking
Although smoking cannabis is probably the most popular consumption method, it's not for everyone. Edibles won't expose you to the potentially harmful effects of smoking. If you've been avoiding trying cannabis because you thought you had to smoke it, edibles are the perfect opportunity for you to try cannabis. 
Already familiar with edibles? Try something new
If you've been consuming cannabis edibles for a while, maybe it's time to try something new. If you've always been into baked goods, branch out and try some beverages, chocolate bars, or even an adaptogen-boosted cannabis gummy for example. There are plenty of edibles to choose from so you can be sure you'll find something new that you can enjoy.