Latest Trends in Global Surgical Robotics Market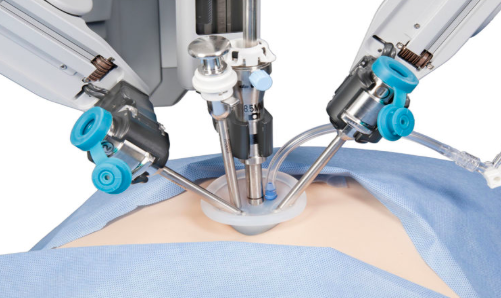 Bringing the various concepts of technology into the medical world is one of the best things that have ever happened to man. It gets better which each new technique found.
Thanks to technology, there are now several minimally invasive surgical procedures. Technology did not just help bring these procedures to the knowledge of medical practitioners, but technology has also simplified them.
It is interesting to know that some medical/surgical equipment are presently robotic. These kinds of equipment help to ensure that surgeons can achieve highly accurate results even if small incisions are used during surgical operations.
The use of robotics is also rapidly changing the experience of patients. During the surgery, patients now feel less pain and following the surgery, they now experience faster healing. As more medical companies are now inclined towards making technological investments, robotics in medicine is experiencing a continual growth.
Is your knowledge of the application of technology limited to robotic vacuum cleaners such as Hayward pool vacs? Are you interested in knowing the application of technology in the surgical world? Then, this article is for you.  
While you may not be familiar with the current trends in the surgical robotics market that make these companies want you to invest, this is an article that will give you insight into such technological advancements.
Five Recent Trends in the Global Surgical Robotics Market Include:
Senhance Surgical Robotic System
This is a system that enjoyed approval in the year 2017 for gynecological procedures, particularly through laparoscopy. This is a system that was created to successfully achieve operations that are minimally invasive, done at high accuracy levels and high speeds.
The robot has high tech eye sensing cameras, 3-D high definition monitors, as well as haptic force feedback. You can also control the system from far by making use of its robotic arms.
Auris Health Monarch Platform
This health platform also received an approval from the FDA in March 2018. This is a platform that helped in diagnosing bronchoscopic procedures.
It was also built with the aim of addressing lung cancer. With a navigation potential similar to that of the Aquabot Elite robot, the Auris was created to diagnose inaccessible parts of the body within safe and effective means.
The Auris makes use of an endoscopic robot (which is flexible), combined with 3-D technology that gives a vivid view and access of a patient's lungs.
The Synaptive's Modus V Platform
This BrightMatter surgical platform is fortified to efficiently receive data from the brain by using high-quality 3 D visuals. On the other hand, the Modus V Platform easily controls robotic microscopes fortified to give better images. The Modus backs up the BrightMatter technology and it is improved to give a broader optical view of the brain's anatomy.
The Modus is designed with the future in perspective, as it has software that can be upgraded. 
The Preceyes Surgical System
This is a system that was created to perform eye surgeries. It was used to achieve the first robotic eye surgery in 2018 by the University of Oxford.
After undergoing this robotic eye surgery, the patients involved confirmed that their vision was a lot better. Although this is a system that is very precise, its speed needs to be worked on.
Flex Robotics System
As the name implies, this robotics system is a flexible one. Its design has an endoscope that gets to every part of the colon and the rectum by making use of the anal entry. It is used alongside the colorectal flex drive in a bid to give amazing visual images.  A distinguishing factor of this robotics system is the fact that it allows for precision and also gives access to areas of the body that can hardly be accessed.
This system helps in reducing blood loss, pain and any complication that can come in the course of surgery or following surgery.
Samuel Leeds Buys Shares In Property Tribes; Says He Wants To Make It Better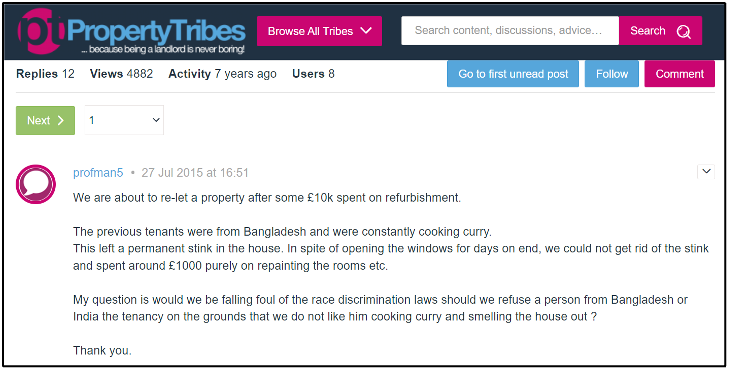 People in UK property circles may be familiar with the very public dispute between former MTV presenter, property investor, and community manager of the company Property Tribes, Vanessa Warwick, & property investment trainer and owner of the company 'Property Investors', Samuel Leeds; as Leeds has accused Warwick of assisting with racism and discrimination against ethnic minority tenants. In recent news, Samuel Leeds was reported to have bought a 35% share of the company Property Tribes, making him officially now a person of significant control at Property Tribes.
Warwick established Property Tribes to accumulate wisdom from various property owners and landlords to create a place of guidance for people in the industry to do business better. According to the company,
"We wanted to create a free use, safe, and agenda-free place for landlords to get information from a "hive mind", not a singularity, so that they could learn and grow their property business."

However, in one of his recent videos, Samuel Leeds pointed out blatant support of racism in some of the advice coming from Warwick herself. As one of the landlords asks on the forum – if they would be implicated by the race discrimination laws in the UK for refusing tenancy to Bangladeshi families as the landlord is not fond of the smell of their staple food, curry; Vanessa Warwick herself is seen advising against mentioning the reason for said refusal, thus averting the legal repercussions altogether.
In the video, Leeds points out several more situations where Warwick has behaved in a racist manner. In fact, she has become a new advisor on the panel of the UK's Property Redress Scheme and has been under criticism in their forum as well for supporting discrimination against ethnic minorities.
Warwick also expressed strong disapproval of Leeds as a property trainer citing the reason that his students came from the "vulnerable" demographic. Leeds called out the racist mindset in this reasoning, as in reality, his students predominantly come from ethnic minorities and don't fall in the "vulnerable" category. He began drawing attention to the issue over his YouTube channel and his website, and ended up facing severe disparagement from Warwick and her followers. Leeds finally sued Warwick for defamation and she brought a counter lawsuit for six-figure damages.
In an attempt to put an end to the battle once and for all, Samuel Leeds reports to have bought a share, 35% to be exact, of the company, Property Tribes. Even though he is only a minority shareholder and will have limited control, Leeds believes he can make a difference in "cleaning up the company" and reduce racism in the forum.
He jokingly adds,
"Because they trolled me, I wanted to at least get paid… Like Michael Jackson did to Eminem."
Leeds pledges that any money he makes off this transaction will be donated to charitable organisations that tackle racism and online bullying. In addition, Leeds will donate an extra £50,000 to organisations that fight hatred in the UK. With this move, he is determined to take a strong stand against all discriminations in the property sector or any other industry.