LeftRight Music Group is a Platform Aiding the Success of Musicians from Third-World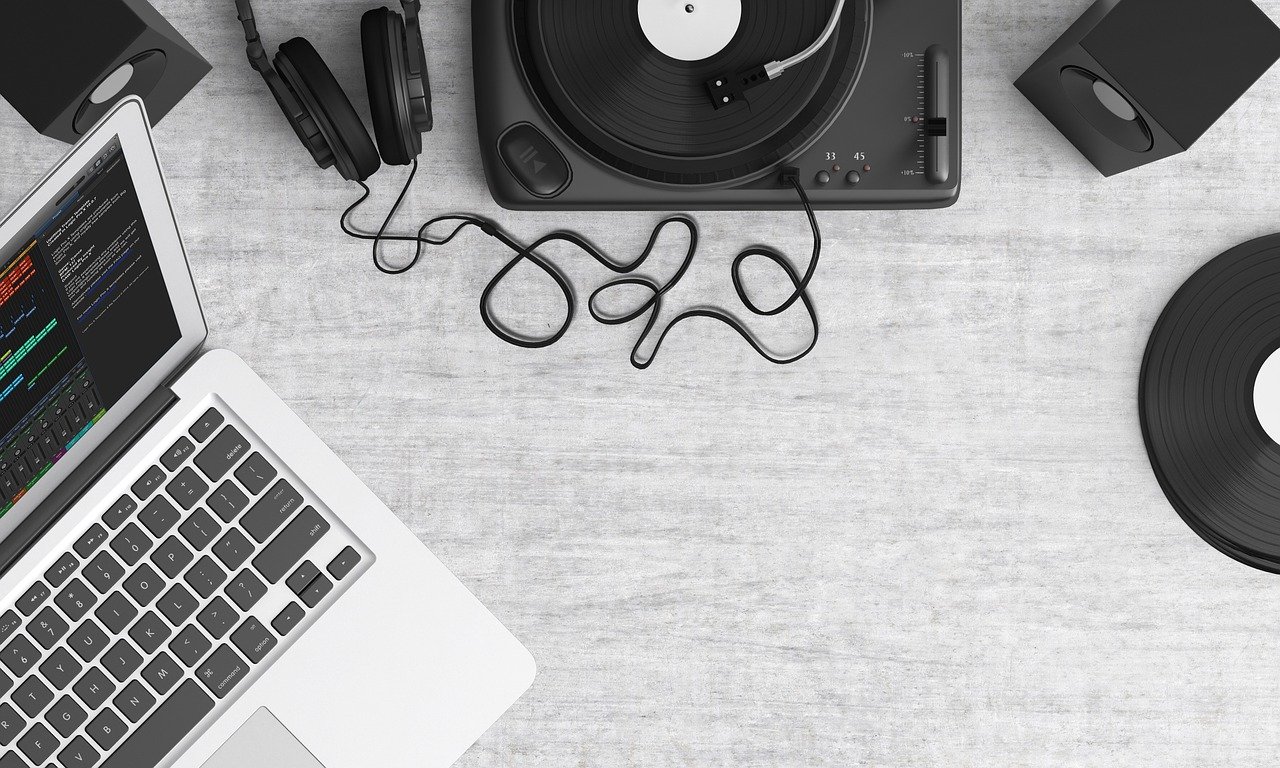 Luxury. Technology. Advancement. Opportunities. Growth. Comfort. Peace of Mind. Strong Economy. Stable Jobs.
These are the terms associated with countries, including the United States, Western European countries, New Zealand, Canada, Australia, and Japan. People living here spend luxurious lives and enjoy peace of mind. They are exposed to fantastic opportunities and have many chances to succeed in life. The citizens of these countries have access to stable markets and have a stable lifestyle.
Despair. Struggle. Lack of Opportunities. Crime. Failures. Weak Economy. Unstable Lifestyles. Discomfort.
These are the terms that perfectly describe the life of people in third-world countries. The people who reside in these parts of the world are mostly on a 'survival' mode. They do not have access to opportunities, and they have to fight to get their fundamental rights. These lands give birth to some amazingly talented individuals. However, due to lack of opportunities, exposure, and resources kill their dreams, and the world loses pure talent.
Whether it is politics, corporate world, industrial sector, or field of arts, the citizens of weak nations and communities have to face many more adversities than a person living an economically-stable country. While music is one of those sectors in the world, where factors like ethnicities, religion, nationality, and backgrounds do not matter, but underprivileged yet talented people have to fight their way into this industry.
There was no proper medium through which such musicians could show the world their potential until LeftRight Music Group came into the picture. It is a music and entertainment company based in Manhattan, New York, which has been established to represent artists in the United States from all across the globe. It is one of those record labels that has come into the industry to specifically provide the musicians from the third-world a chance to make a name for themselves in this industry.
Founded by Hans Tondereau, a record producer, this company is currently representing a Spanish-Haitian musician, Merlin Zapravo. He was a musician who was struggling to survive in the music industry in the United States, but after being signed by LeftRight Music Group (LRMG), he came close to success. With this artist, the company has signed a 50/50 recording contract. The catalog of LRMG comprises of one EP and seven singles with Merlin Zapravo.
Hans Tondereau is planning to expand LRMG further and has partnered with several notable companies, including Jade Skye Music, Hat Label Publishing, a FIVONI. Adding to the company's credibility is its partnership with brands such as LRMGx, THE BOXKC, and Berlin Motion.
A Platform for True Talent, A Hope for Strugglers
Just like Merlin Zapravo, the company expects to sign other musicians too. Even though it is not only restricted to promoting third-world musicians, but its goal is to represent the ones who do not get a chance to succeed in this world. Hans Tondereau wanted to 'inspire independent artists with little to no budget or knowledge to support their visions.' LRMG is doing exactly that. It signed Merlin Zapravo in 2017, and an EP, "Certified Baller," was released in 2018. It was then followed by the release of eight singles. These included two 2018 releases of "I'll Be There" and "Dance With Me," three 2019 releases including "Be Yourself, " "Din Din," and "Malandren," and two recent releases in 2020, including "The Deal" and "Money."
Hans became the first self-published artist to invest in other musicians while focusing on his own. Just like the Spanish-Haitian musician, he hopes to sign other artists who are packed with talent and energy but are unable to get a satisfying opportunity.
To cover all aspects of signing an artist, as well as promotion that generates money, LeftRight Music Group moves on from a leaf to a multiplied Rights Agreement. The agreement includes the income from recordings, live performance, publishing and expense, rights for recording, distribution, and touring.
LeftRight Music Group Corporation with LRMG X, Hiilands Music, Rapso Records as its subsidiaries, first came into the picture on May 18, 2017, and it signed its first artist. The music entertainment company acquired its present subsidiaries in 2018 and was officially launched on July 29, 2019. By offering music production, music distribution, and artist services, LRMG is playing a pivotal role in supporting and promoting the creative and financial vitality of independent artists of all music genres. The platform has its exclusive focus on artists from the third-world and is working to help such artists reach their potential and connect with their audiences globally.
The fundamental features of community festivals' social implications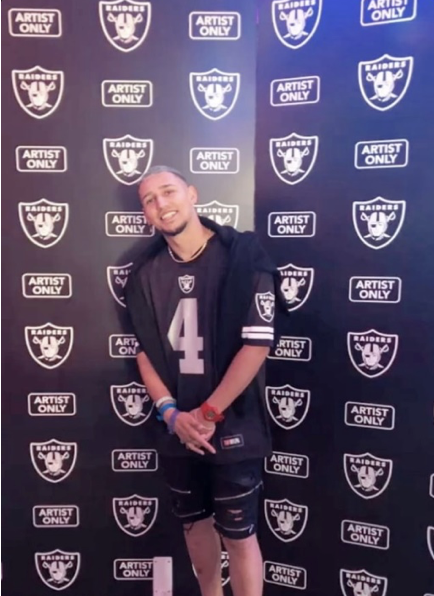 Music's power is an extraordinarily vital and unique instrument that improves the human experience. When combined with a social gathering of individuals from all walks of life who have come to appreciate this art, it creates a force unlike any other. Music allows people to imagine their lives and evoke powerful memories. Music is integral to cultural gatherings, festivals, and belief systems. Sound and rhythm patterns provide a unique insight into an individual's thoughts on current culture, subcultures, and societal concerns. Community festivals allow people of a community to engage in socialization, entertainment, and the formation of social networks, all of which can contribute to the promotion of community cohesiveness and the development of social capital within a community. 
In addition to bringing people of all colors, races, and ethnicities together, these festivals also play a pivotal role in promoting upcoming artists in the music industry. Festivals have long been one of the most prolific venues for promoting new music and exposing listeners to contemporary artists. The absence of festivals and venues has significantly hampered fresh content and talent exposure. Music is vital during festivals because it creates an instant link among those who attend. Festival music speaks to our human yearning to connect, and music is a means of self-expression that transcends all language borders. Picking up performances at smaller or local music festivals is a terrific method for new performers to get into the live music scene. 
Cultura Fest Las Vegas is organized by Alexis Lopez, CEO of artist-only entertainment in Las Vegas. The first large Latino Music Festival in the heart of Las Vegas, bringing together some of the top Latin artists from across the world to play on one stage, which includes some of the most prominent Latino Artists performing various types of music genres such as Regional Mexicana, Banda, Mariachi, and Reggaeton to create a first-time Latino music festival in the heart of Las Vegas. By reshaping live entertainment into an economic engine for growth and commerce and challenging humanity to live by its highest ideals, festivals have revolutionized the live music industry and become a crucial source of income for the music business. They also celebrate both the power of the individual and the collective masses. 
The upcoming festival to send shockwaves
The festival is scheduled to take place in 2023. With over 20 artists and ten of the biggest Latin DJs and music producers on the stage, bringing Latin Culture together, various Latin food from different cultures, games, contests, and giveaways for all guests to eat and dance the night away.
Cultura Fest will feature Latin music genres such as Reggaeton, Dembow, Mariachi, Corridos, and Banda Regional Mexicana.
Becky G, Dalex, Jowell & Randy, Blessed, Ryan Castro, Luis R Conriquez, Fuerza Reguida, Enigma Norteno, Junior H, Rickstarr, Mr. Fernandez, Christian Nava, Eslabón Armado, Eladio Carrión, Lunay, Sech, Lyanno, Mora, and many more will be confirmed as headliners in 2023.
Through his music promotion venture, Alexis intends to introduce Cultura Fest to other big cities such as Los Angeles, Texas, Chicago, and Miami. 
Introducing new artists to the audience
Alexis works as an A/R in the Latino business with numerous artists and frequently forges new ties amongst artists of various genres. Introducing numerous artists merging both cultures to be able to develop the new sounds of Latin Music, such as Grupo Firme from the Mexican Group and Jay Wheeler from reggaetón.
 About Alexis Lopez
 After suffering three ACL knee injuries, Alexis Lopez decided to hang up his boots and see what the future held for him. Alexis transitioned into music management, working with artists and DJs, and has worked for famous names in the music industry, such as Christian Nava, Rickstarr Baby, and Payso. Lopez has succeeded in every element of his life, and the new chapter of his life was no exception. Alexis Lopez knocked on many doors in his early days and was successful throughout his life. He has completed several missions. Lopez is now taking multiple Artists to South America, Central America, and Canada, such as Grupo Firme, Dos Carnales, Wisin & Yandel, Steve Aoki, Jay Wheeler, Oscar Maydon, Becky G, Luis R Conriquez, and many more Latino artists.