Leon Budrow: The Heart of a Rising Star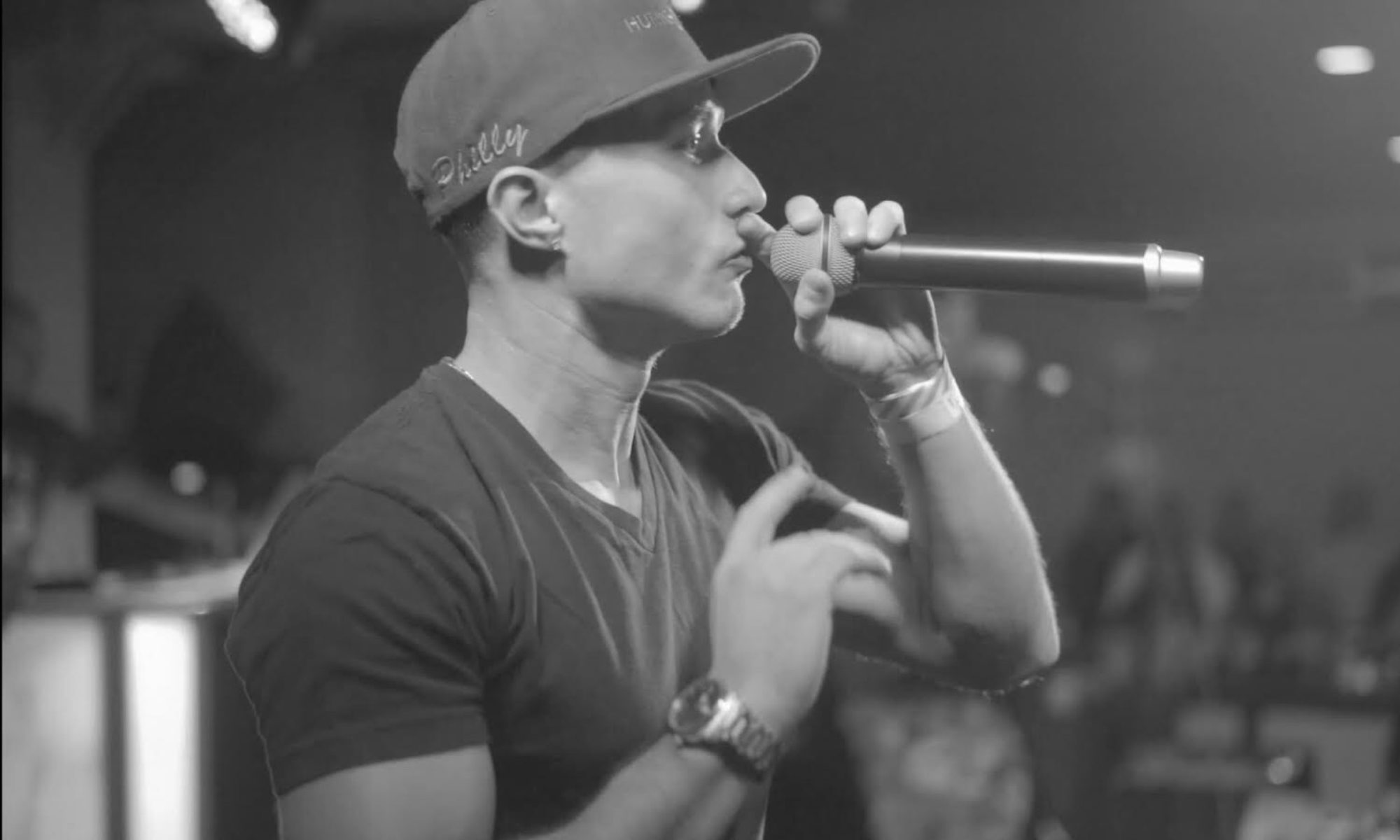 If you have ever enjoyed a live concert or a male revue show, you undoubtedly love a good time with live entertainment, but what if you were to combine the two?  With catchy beats and hooks coupled with the looks and charisma of a charming male entertainer, Leon Budrow has done just that. Below is our interview with him.
BigTimeDaily Team – As a musician, how do you balance branding yourself as a male entertainer?
BUDROW – For me it is easy because it is just who I am, I am a male entertainer.  I work for a great male revue company called Hunk-O-Mania where I manage, host and perform at our Philadelphia location every weekend.  My music career has been heavily influenced by my experiences at the Hunk-O-Mania male revue.  My songs often reference the show and my experience as a host/MC has really influenced my stage presence as musician in a great way.
BTD – You have built quite a fan base for yourself, having toured the country with various Pop Stars such as O-Town and Aaron Carter.  How do you stay connected with all of your fans?
BUDROW – I have been very blessed to have met so many amazing people throughout the country.  I believe that fan interaction is incredibly important, especially to show thanks and love back to those that show love and support to you.  I take pictures with as many fans as I can and I try very hard to respond to everybody's comments and tags on my social media posts.  I also do random free merch contest giveaways, and a segment on my Instagram Story every Thursday that I call "Q&A Thursday" where I can personally interact with them answering their questions.
BTD – Given your experience touring the country, are there any particular cities that you'd love to tour again?  Any new cities you'd like to visit that you have not yet experienced?
BUDROW – It's hard to pick a particular city considering I'd love to tour them all again.  I had great experiences touring the Mid West and North East, performing in great cities such as Easton, Pittsburgh, Chicago, Louisville, Cleveland, Boston and many more.  I'd really love to visit them all again soon on my next tour.  As for new areas, I'd love to tour the West Coast and head down south a little more, maybe hit Tennessee, Maryland, Florida and Texas.
BTD – As a male dancer for Hunk-O-Mania, you mentioned you work at the Philadelphia location.  Are there any other Hunk-O-Mania locations you'd like to experience?
BUDROW – I have worked at a couple other Hunk-O-Mania shows filling in as a performer at our Atlantic City and Hamptons shows.  I believe we are currently in 19 different cities.  I'd like to work at any one of shows honestly, but I'd really like to experience our show in Nashville.  I love Nashville and it would be great to get to work at that show sometime.
BTD – You promote yourself as a Pop | Hip-Hop Artist, why is that?
BUDROW – I enjoy all types of music, from pop, rap, rock, country, etc.  If I listen to it all, why can't I create it all?  My sound is unique in that I am versatile and like to record different genres based on how I am feeling.  Sometimes I sing, sometimes I rap, sometimes my instrumentals are very edm or pop sounding and others are heavier beats.  One day I'd even like to write and record a country song.  I enjoy variety and the creative process in general.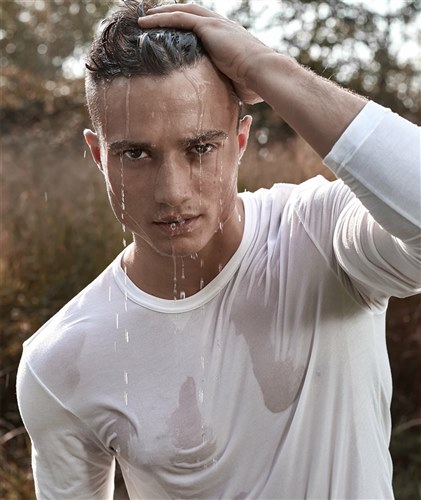 BTD – You've appeared in various film and tv projects such as the Television show "Younger" and an upcoming role in the Zach Snyder Netflix Film "Army of The Dead" , is acting something you'd to pursue more?
BUDROW – Yes, absolutely.  I love acting, I would really like to become deeper involved with it and build a name for myself in Hollywood one day.
BTD – You live a very fast paced life with work, music and dancing.  As a professional male dancer for Hunk-O-Mania, what do you do to stay in shape?
BUDROW – Fitness has been a big part of my life.  As a former wrestler, fitness competitor and current recreational hockey player, I have always been athlete and use sports as a great way to stay fit.  I play on three hockey teams which provides me great cardio.  In the gym I focus on intense weight training, incorporating techniques such as drop sets, super sets, and rest pause sets into my workouts with minimal rest.  I chase the burn, the hotter it burns the harder it dries!
BTD – More than just an entertainer, you also work a full time job during the day.  How do you stay focused on all of your projects?
BUDROW – I have a great job as a Regional Manager for the best GNC Franchise Operator in the company.  I love what I do and I am very fortunate to be surrounded by great people at all times.  To stay focused, I really just try to be active at all times and make the best of every moment.  One thing to the next, I don't like to waste time.  Wasted time or unproductive time is worst than wasted money.
BTD – As a jack of all trades, what would you be doing if not for GNC, Hunk-O-Mania and your music career?
BUDROW – I don't think I would be doing anything else.  I would continue chasing all of my goals until I achieve them.  Like I said above, this is just who I am.  To me everything connects.
BTD – You seem very positive and confident, how do you handle criticism and rejection?
BUDROW – I have faced an immense amount of criticism and rejection, just like everybody has.  The key is to take what you can from it in a productive, positive manner and not let it stop you.  I was told by many people I couldn't be a dancer or a singer, but I stayed true to myself and worked to become what I wanted to be.  Don't let others bring you down, just keep going.
BTD – Describe your personal style
BUDROW – If you've ever seen me before a show or in my down time, you'll see me rocking nothing but grey sweatpants and some sort of long sleeve shirt.  Right before all shows I switch out of this to something flashier, like black skinny jeans and a black t shirt.  My style is definitely black on black everything, typically accessorized with some chains, a watch and hat.
BTD – What two accessories can't you leave the house without?
BUDROW – My cell phone and my watch, or my crystals.  I always have to have a crystal of some sort with me in hand or in my pocket.
BTD – You often use the word "Dreamin" in your music branding, what is your message with that?
BUDROW – I really believe in doing what you love.  Even if you can't do it as a career, at least pursue a hobby around whatever your passion is.  If you wanted to be a professional hockey player, sign up for a recreational league.  If you wanted to be a marine biologist, take up a scuba diving class.  I believe we should pursue whatever makes us happy in some form, no matter what people say or how busy we are.  Live your dreams and take action, that is the principle behind why I make use of the word Dreamin.
BTD – What is your life motto?
BUDROW – "A life filled with regret is just a life wasted away"
A great lyric from a humble man, inspiring others to always live life to their fullest.
The fundamental features of community festivals' social implications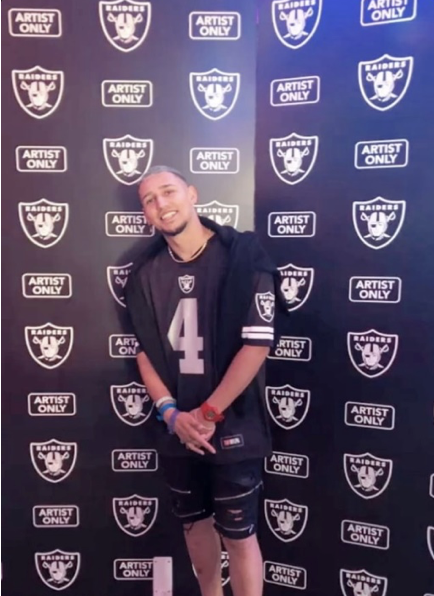 Music's power is an extraordinarily vital and unique instrument that improves the human experience. When combined with a social gathering of individuals from all walks of life who have come to appreciate this art, it creates a force unlike any other. Music allows people to imagine their lives and evoke powerful memories. Music is integral to cultural gatherings, festivals, and belief systems. Sound and rhythm patterns provide a unique insight into an individual's thoughts on current culture, subcultures, and societal concerns. Community festivals allow people of a community to engage in socialization, entertainment, and the formation of social networks, all of which can contribute to the promotion of community cohesiveness and the development of social capital within a community. 
In addition to bringing people of all colors, races, and ethnicities together, these festivals also play a pivotal role in promoting upcoming artists in the music industry. Festivals have long been one of the most prolific venues for promoting new music and exposing listeners to contemporary artists. The absence of festivals and venues has significantly hampered fresh content and talent exposure. Music is vital during festivals because it creates an instant link among those who attend. Festival music speaks to our human yearning to connect, and music is a means of self-expression that transcends all language borders. Picking up performances at smaller or local music festivals is a terrific method for new performers to get into the live music scene. 
Cultura Fest Las Vegas is organized by Alexis Lopez, CEO of artist-only entertainment in Las Vegas. The first large Latino Music Festival in the heart of Las Vegas, bringing together some of the top Latin artists from across the world to play on one stage, which includes some of the most prominent Latino Artists performing various types of music genres such as Regional Mexicana, Banda, Mariachi, and Reggaeton to create a first-time Latino music festival in the heart of Las Vegas. By reshaping live entertainment into an economic engine for growth and commerce and challenging humanity to live by its highest ideals, festivals have revolutionized the live music industry and become a crucial source of income for the music business. They also celebrate both the power of the individual and the collective masses. 
The upcoming festival to send shockwaves
The festival is scheduled to take place in 2023. With over 20 artists and ten of the biggest Latin DJs and music producers on the stage, bringing Latin Culture together, various Latin food from different cultures, games, contests, and giveaways for all guests to eat and dance the night away.
Cultura Fest will feature Latin music genres such as Reggaeton, Dembow, Mariachi, Corridos, and Banda Regional Mexicana.
Becky G, Dalex, Jowell & Randy, Blessed, Ryan Castro, Luis R Conriquez, Fuerza Reguida, Enigma Norteno, Junior H, Rickstarr, Mr. Fernandez, Christian Nava, Eslabón Armado, Eladio Carrión, Lunay, Sech, Lyanno, Mora, and many more will be confirmed as headliners in 2023.
Through his music promotion venture, Alexis intends to introduce Cultura Fest to other big cities such as Los Angeles, Texas, Chicago, and Miami. 
Introducing new artists to the audience
Alexis works as an A/R in the Latino business with numerous artists and frequently forges new ties amongst artists of various genres. Introducing numerous artists merging both cultures to be able to develop the new sounds of Latin Music, such as Grupo Firme from the Mexican Group and Jay Wheeler from reggaetón.
 About Alexis Lopez
 After suffering three ACL knee injuries, Alexis Lopez decided to hang up his boots and see what the future held for him. Alexis transitioned into music management, working with artists and DJs, and has worked for famous names in the music industry, such as Christian Nava, Rickstarr Baby, and Payso. Lopez has succeeded in every element of his life, and the new chapter of his life was no exception. Alexis Lopez knocked on many doors in his early days and was successful throughout his life. He has completed several missions. Lopez is now taking multiple Artists to South America, Central America, and Canada, such as Grupo Firme, Dos Carnales, Wisin & Yandel, Steve Aoki, Jay Wheeler, Oscar Maydon, Becky G, Luis R Conriquez, and many more Latino artists.