LiquorSplit Is Becoming Top Choice for Drink Lovers in Miami, FL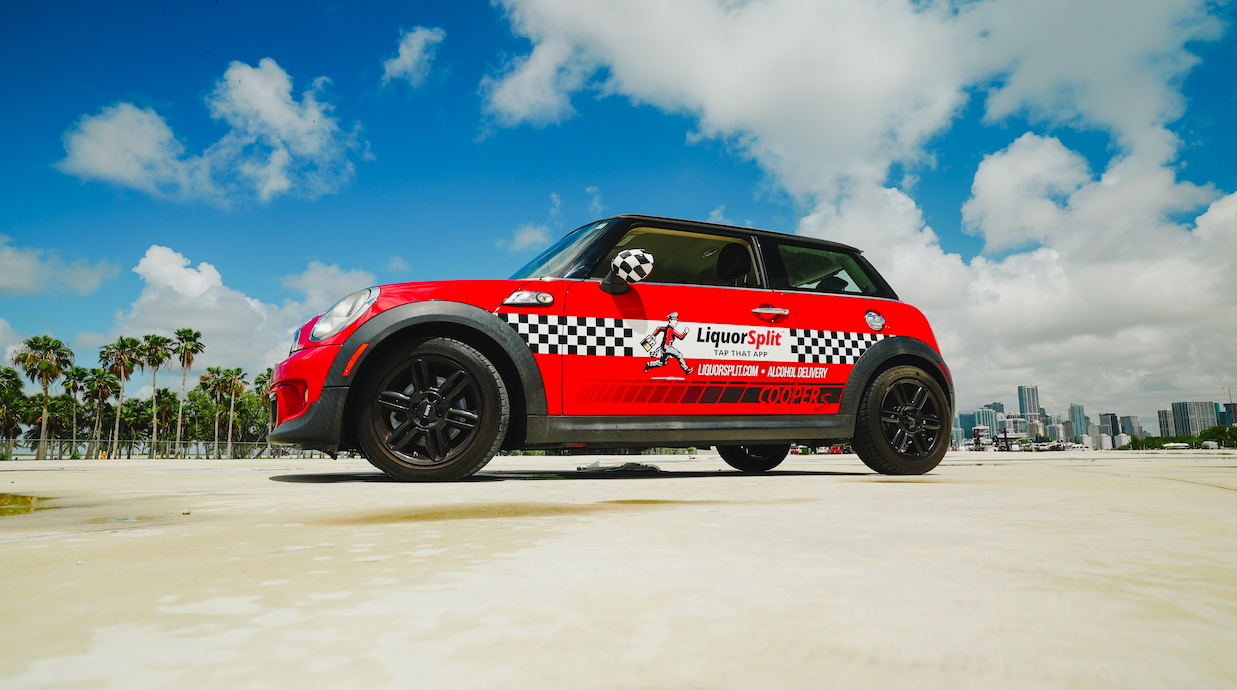 LiquorSplit, launching its commercial operations last year, has emerged as a popular brand pegging acceptance by a large section of wine, spirit, seltzers and beer lovers due to its prompt and efficient delivery solution.
What is really worth mentioning, LiquorSplit delivers drinks at the doorstep of consumers thus saving their time, energy and money needed for commuting to brick and mortar shops to physically buy the drinks.
The unique delivery service devised by LiquorSplit along the scientific line has made the brand further popular all across the busy-bustling zip codes throughout Miami. What is great, LiquorSplit does not take a long time to deliver the consignment. It takes only 30-minutes to deliver the spirit, wine and beer by booking the order online.
The company has streamlined its supply chain management so efficiently that drinks are delivered at the very doorstep of consumers. Another attraction that LiquorSplit offers is on the price front as it supplies the wine and liquor at cheaper rates than available at the wine stores.
That is why LiquorSplit, as a brand, recorded 60%+ in its customer retention rate with a successful conversion rate of 23%.
Believing that the post-pandemic period needs innovative ways to serve the customers, LiquorSplit created a marketing strategy based on the on-demand economy which is fast developing and also is the need of the hour.
To exemplify, take the busy city like Miami where a customer of wine or alcohol would require quite a long time to commute to the physical shop to buy their stuff. LiquorSplit can shoot this trouble by delivering the alcohol brands of customer's choice right at their home.
Practically speaking, LiquorSplit has redefined the nature of alcohol e-commerce in Miami. This may lead to alcohol e-commerce further growing in Miami in the immediate future.
Encouraged by its recognition and success as a prime alcohol e-commerce outfit of Miami, LiquorSplit is going to launch a dedicated mobile app of its own and will expand the business to other cities of the US.
A startup, LiquorSplit is going to hire hands who aim to have a successful career as e-commerce customer support staff. LiquorSplit believes in the motto that when a company cares about its customers and employees, its revenue flow will increase thus enhancing the graph of profitability.
"I take pride in my team. My team is full of individuals who are passionate about offering the best quality services to customers. We prioritise the needs of the customers and deliver them their chosen products within 30 minutes. We want our customers to enjoy quality time with their family members while we deliver them the best product at the right time," Matt Bruce, CEO of LiquorSplit, stated.
The journey of LiquorSplit from a startup to a popular brand was not easy as it had to face several difficulties at the initial stage to manage its supply chain efficiently which it did most successfully.
This success can be gauged from the fact that last year, LiquorSplit maintained an average of 18 minutes for fulfilling customer's orders, which is indeed remarkable. This was made possible as the company completely overhauled its delivery system mechanisms to meet demand of customers in the shortest possible time.
LiquorSplit is now offering a discount of 15% OFF with the code: CHEERS15 at checkout for first-time buyers!
Also, keep your eyes open to get the app launching very soon. In the meantime, customers residing in Miami can place their order on the website and enjoy a memorable delivery experience.
Go to www.Liquorsplit.com to purchase your first order now!
The Benefits Of Staff Training And Development In Geriatric Care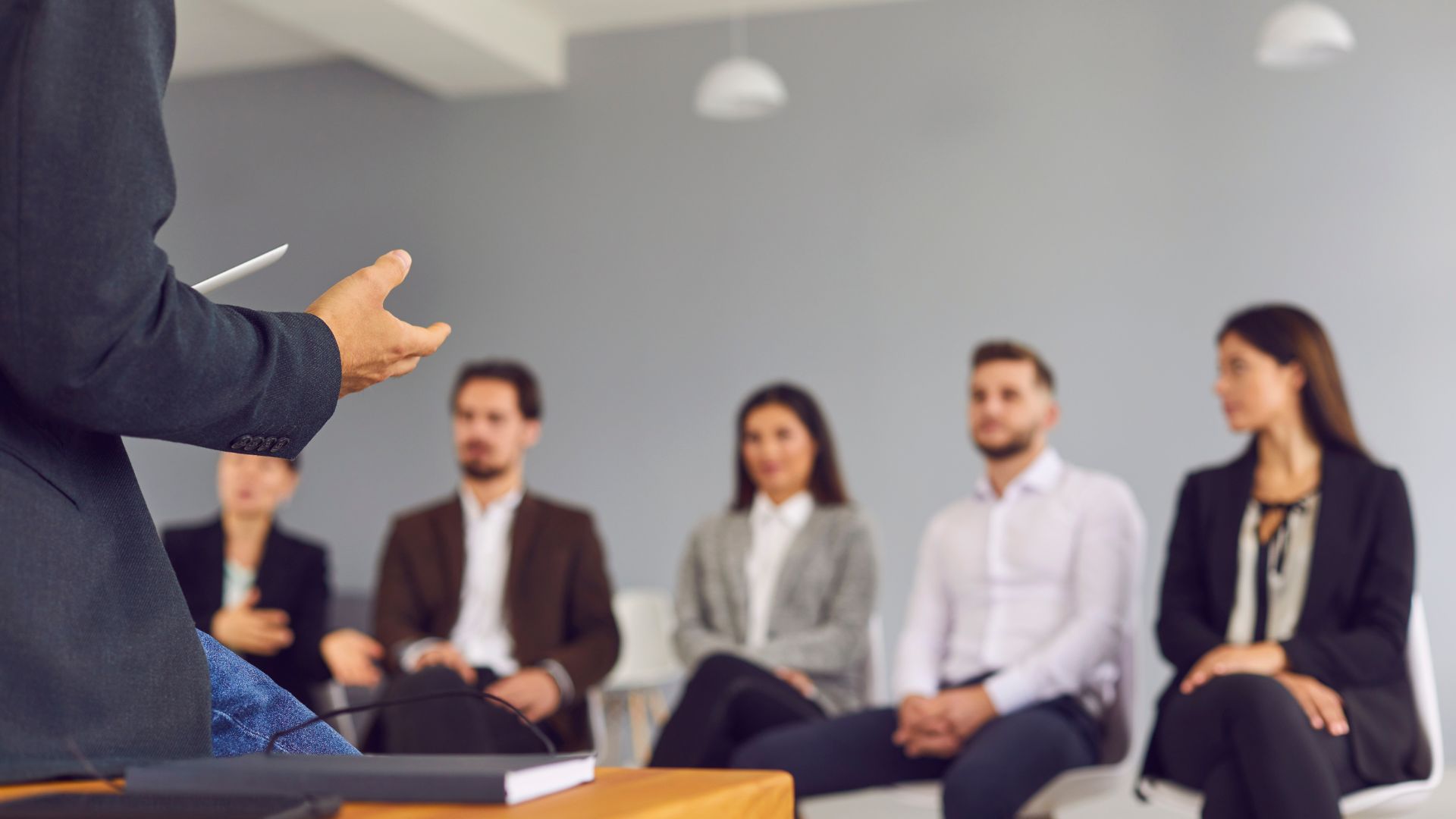 Staff training and development are critical in the senior care industry to ensure high-quality care for elderly patients. As the population ages, the demand for senior care is increasing, and the quality of care provided by staff can significantly affect patients' physical and mental health. Therefore, business owners must invest in staff training and development to ensure optimal patient care and achieve business success. Lisa Winters, New York City, explores the benefits of staff training and development in geriatric care.
Enhance Patient Care
The primary focus of senior care is to provide quality care to elderly patients, and staff training and development contribute to this aspect significantly.
Properly trained staff understand the unique needs of elderly patients, such as medication management, mobility assistance, and specialized therapy. Training ensures staff knows the latest techniques and best practices for geriatric patients.
Staff development also helps employees recognize factors that affect an elder's physical and mental health, enabling them to provide personalized care.
Better Healthcare Outcomes
Proper staff training and development can lead to better healthcare outcomes for seniors. Employees who understand managing chronic health conditions can provide better care and help prevent complications.
Additionally, staff who are trained in fall prevention can reduce the number of falls that occur in the facility, leading to reduced hospitalizations and improved resident health.
Improve Staff Productivity
Training and development allow employees to learn new and refine old skills, making them more productive in their work. Regular training sessions help employees stay updated with new tools or procedures that could help them perform their job more effectively.
Increased productivity eventually translates into better patient care, reduced employee turnover, and improved business operations.
Retain Employees
Staff development programs give employees a sense of career development, vital to retention. Opportunities to advance and broaden their skills through training can motivate employees to stay within the company.
Employers can benefit from reduced staff turnover, improved productivity, and a stable workforce.
Increased Staff Confidence
Training and development can increase employee confidence by providing new skills and knowledge to perform their job correctly.
When properly trained, employees are more willing to take on new responsibilities and more challenging tasks, avoiding mistakes that can lead to poor patient care or safety hazards. Confidence in their abilities improves staff morale, leading to better teamwork and more effective operations.
Improved Communication
Effective communication is crucial in senior care, as employees must work together to meet the needs of residents.
Staff training and development can improve communication skills, helping staff members communicate effectively with residents, families, and coworkers. Improved communication can improve care coordination, increase resident satisfaction, and reduce misunderstandings.
Compliance With Regulations
The geriatric care industry is highly regulated to safeguard patients and the staff. Refresher training on regulatory requirements is essential to avoid violations that could harm patients and result in significant fines.
Training and development around sensitive issues such as patient confidentiality or infection control can also ensure that staff follows the established guidelines, protecting patients from harm.
Reduced Costs
Although investing in staff training and development may seem expensive, it can result in cost savings in the long run when well-trained staff is better equipped to identify potential issues before they become significant problems, reducing the need for expensive interventions.
Improved Reputation
Providing high-quality senior care requires a team of well-trained and knowledgeable staff. When staff are well-trained and developed, this can lead to an improved reputation for the organization providing the care.
Families and seniors are more likely to trust an organization that invests in its staff and provides quality care.
Conclusion
Lisa Winters, New York City, believes staff training and development are central to the success of geriatric care facilities. Investing in employee education can improve patient care and business operations, increase employee retention, higher employee morale, and adherence to regulatory compliance. Business owners should prioritize staff training and development to ensure optimal patient care and provide a supportive work environment.