Making Modern Architecture More Functional and Less Phony
Modern architecture is becoming overly decorative at the expense of functionality. Folks continue to add faux touches or cheap materials to structures only for decoration and appearance. The following should help you see why modern architecture needs to change and go back to being functional.
Usefulness
Many nonfunctioning building elements are potentially hazardous and unhealthy. For instance, windows that can't open from the inside. In the event of an AC malfunction on a hot summer day, functional windows help maintain airflow while waiting for air conditioning repair technicians. They also provide a means of escape in case of fire or other threats from within the building itself.
Interest
More people are interested in genuine architectural designs that are functional. It seems people want to feel like they are getting the most out of their investment, and this is something architects need to keep in mind when designing their next building. Folks who want functionality in every corner of their design are willing to pay for this, which should help reverse the current trend. In residential design more than ever, daring and stunning design are demanded by homeowners. Second hand stay markets like AirBNB and VRBO have made unique homes easy to monetize on a nightly basis, encouraging daring design instead of the same old single-family home.
Wise
Installing elements without purpose is starting to look like a waste of money to some folks. The problem is folks have gotten used to some of these elements as part of a home or commercial building. If they're going to install them anyway, they might as well be useful. Power outages and other malfunctions are still possible, so having something like a natural fireplace as a backup makes sense.
Why Did it Become Phony?
There are several reasons why architecture became less functional and more decorative. The following are some of those reasons:
Inexpensive Materials
One reason contemporary architecture is overly decorative is that affordable material is available. Manufacturers continued to create more affordable materials that made it easier for folks to design buildings without expensive materials like brick. It should be pointed out that while brick is costly, it's quite functional. For example, it seems to retain heat much better than other building materials.
Simplicity
The other reason architecture has gotten so decorative is that it's easier to create buildings that look like they have functional additions, like windows that don't do anything but look like a window. There are many examples of similar additions that remind you that this is a home or a building without really serving a function. Simplicity continues to rise in popularity because it's cheaper to design and build.
Technology
Another reason homes and buildings have several different nonfunctional elements is because of technology. For example, creating heat using electricity or gas lines made it possible for folks to avoid the need for chimneys. Still, a lot of people install chimneys even if there isn't a need. They install them because it makes their property look luxurious; sometimes, they even install a digital screen to replace firewood.
It's easy to see why the phony elements became popular, but it's easy to see why there's a movement pushing back. There's no telling which side will win; maybe it'll be both, but it's good to pay attention.
Bryant Goodlife, The American Creative Director Turning Heads in Europe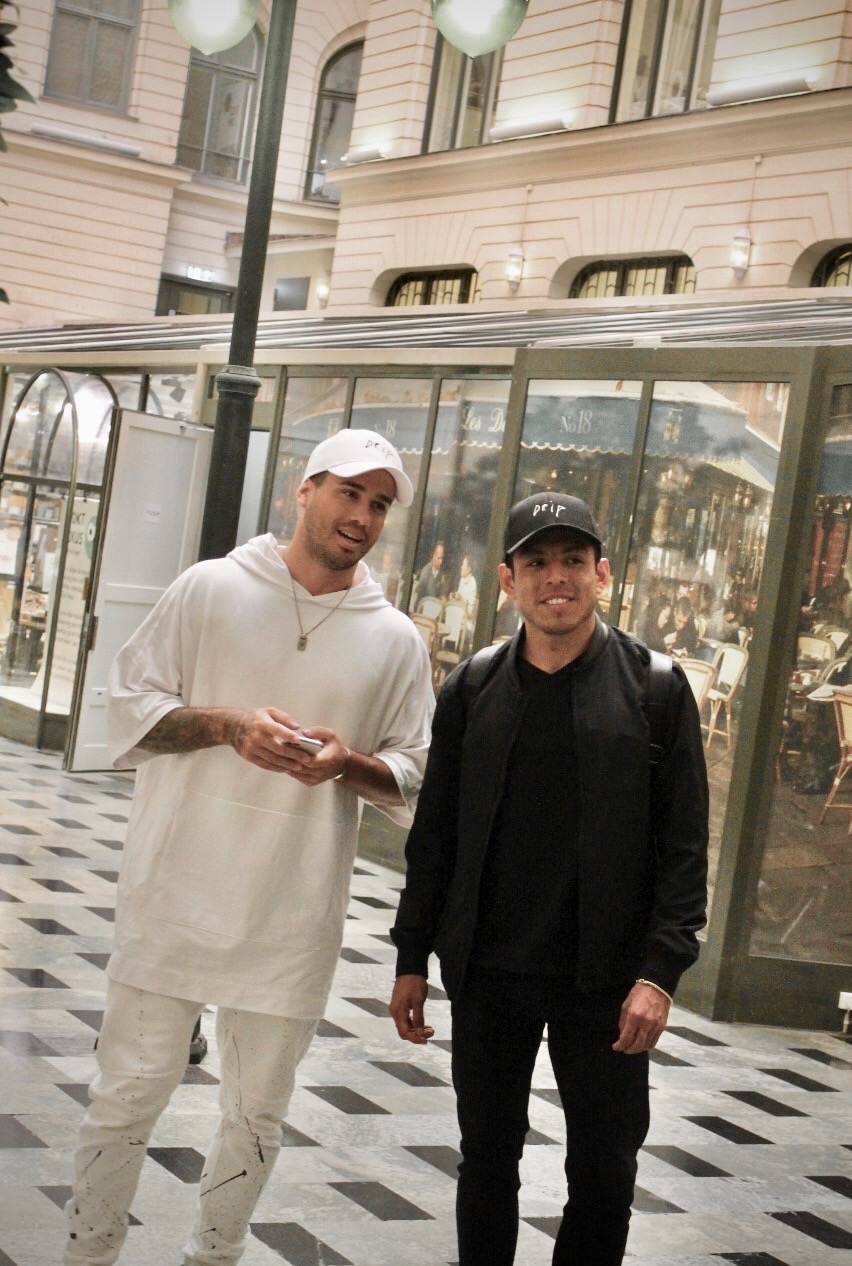 Bryant Molina a.k.a Bryant Goodlife started travelling the world alone at a young age became one of the most popular individuals in the world with his striking personality, excellent leadership qualities and communication skills. With his gaining popularity his philanthropist nature shined. He knew what it's like to be different where difference in ideas and opinion from the rest affects the system and most importantly determines the future of that person. Bryant Goodlife was no exception except the fact that he had a dream of seeing the world, something he did not want to give up on. He stood fixed on his ideas and was open to learning and putting himself out there. He showed justice in every aspect of his life, no wonder he reached the height which many of us dream but few takes the initiative. He is a person, a human like us and humans are bound to make mistakes so did Bryant. The only twist was that he scratched every card played by him and learned to accept defeat and welcome mistakes because he knew that it is a portal to become a pro in becoming a master of communications.
He travelled the world and met the most unexpected and outstanding entrepreneurs and creatives and took the responsibilities to help these people see their potential. Even when the knives are piercing through their skin. He is the guy who introduces everyone to their next business partner or loved ones as he feels warmth inside while doing so. According to him one has to be loud, naked and comfortable in their own skin and automatically people will gravitate towards you. Bryant has an interesting resume which includes working in South Africa for kitesurf school, Captain of a party island in Hvar Croatia and Deep sea diver in Thailand. A gem indeed proving the proverb " Jack of all trades but master of none" wrong because all he did was learn from the experience and inculcate knowledge in his work, as nothing learned does not go wasted. He now uses his ideas, experience, creativity, and learned skills that he picked up from seeing the world into branding, consulting and collecting art. He is currently making waves in the art scene broker, collector and curator working with huge artist like Mr Dripping a.k.a Mark rios, Charles Soto and few others. Bryant Goodlife a.k.a Bryant Molina is a true Captain indeed riding on an adventurous path seen by many but truly felt the energy, the gravity by few. To see more into bryant's life you can see on his instagram @bryantgoodlife or website and look out for the release of his new book professionally popular that will be out next month.