Mariia Tsegelnyk poised to redefine energy healing despite strong obstacles

Master Energy Healer, Reiki Master, and founder of "The Light of Healing," Mariia Tsegelnyk, set to revolutionize the industry despite facing obstacles from different quarters
Mariia Tsegelnyk came into the United States in 2012 after receiving her Master's in Business Management from Ukraine and Norway.  No one would have thought that things could turn around in a relatively short while with a series of life-transforming events that have turned the business management manager to an expert in yoga, Reiki, Hypnosis, and energy healing.
After falling in love with yoga and becoming a successful teacher, the unexpected happened as Mariia was hit with a mysterious disease that led her to quit her career. Lyme Disease almost killed the passionate Mariia, making her bedridden for a long while and staring death in the face. However, her never give up spirit pushed her to believe that a cure existed somewhere and more importantly, within her. This determination led her to the discovery of energy healing, which eventually became her lifesaver. After surviving the illness, thanks to her mastery of energy healing and its potentials, Mariia decided to share her wealth of knowledge and experience with the rest of the world by establishing "The Light of Healing."
"The Light of Healing" offers Energy Healing and Reiki Certifications and Trainings, Group Classes, Meditations and Hypnosis, Private Energy Healing, Coaching and Hypnosis sessions. However, Mariia has faced and overcame several challenges on her path to promoting energy healing.
"I was actually turned down by one of the spiritual schools when I applied for a Teacher's Training because of my accent," said the Ukrainian born Mariia Tsegelnyk. "I've been told that I am such an incredible Spiritual Healer, and this is where I should stay since they don't think teaching is for me because of my accent," Mariia continued.
While others would have literally collapsed under such pressure and rejection, they only acted as fuel for her determination, motivating her to achieve even more success and become one of the best spiritual teachers worldwide.
"I wasn't going to let other people determine what I can and can't do and stop me from pursuing my soul's calling," said Mariia.
Despite all the challenges, Mariia started teaching and becoming increasingly popular with natural healing enthusiasts, with referrals helping her to grow quickly in a short while. Mariia has grown to become a world-renowned teacher with students in different parts of the world as she continues to spread the light and help people become the best version of themselves.
How a Healthy Diet Can Help You Have Clear Skin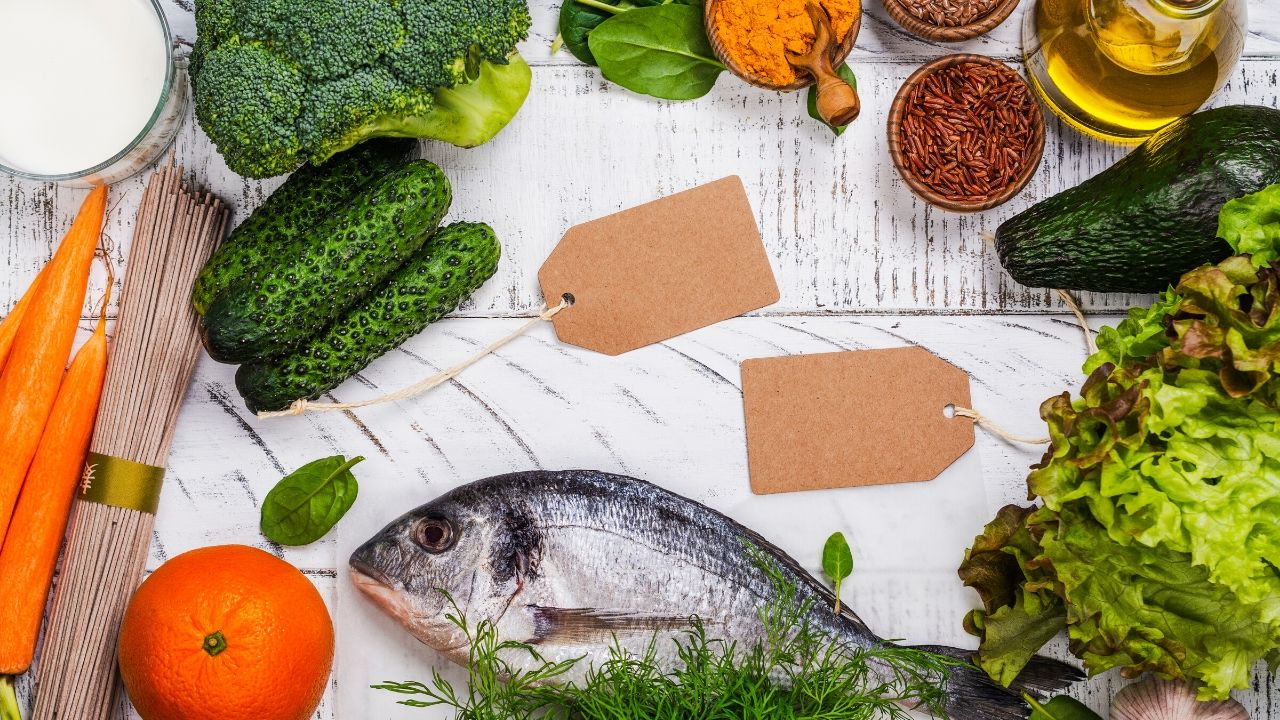 When it comes to having a healthy diet, then everyone knows that it is good for many organs of the body. One organ that most people don't consider, particularly when it comes to diet, is the skin.
Your skin needs to be well looked after and cared for and a healthy diet is just one way that can help with this. We take a look at the best healthy foodstuffs for great-looking skin.
Fatty Fish
Everyone has heard of the benefits of eating plenty of fatty fish as this provides a great source of Omega-3. But what you might not have realised is just how good Omega-3 is for the skin. It is used by the skin to help keep it thick, supple and moisturised.
Omega-3 is a great oil for reducing inflammation and therefore having a healthy supply in your diet can help prevent inflammation caused problems with the skin, such as acne. A spot clearing gel can also help.
Avocados
Avocado fats, in particular, are associated with having healthy supply springy skin. Avocado oil contains vitamin E, potassium, lecithin and many other nutrients, that nourish and moisturize the skin. Evidence also shows that avocados contain several compounds that are associated with providing UV protection. Therefore, eating avocados can help combat the signs of ageing associated with sun damage.
Walnuts
According to dieticians, walnuts are a great source of healthy Omega-3 fats, that strengthen the membranes of the skin cells, locking in the moisture and nutrients that keep it plump and glowing as well as block all the toxins that can damage your skin. Omega-3 greatly reduces inflammation of the skin, which means: fewer breakouts.
A handful of these nuts can boost Vitamin B levels, that are responsible for keeping age related fine line and wrinkles at bay. It is worth to mention that walnuts for their anti-inflammatory properties can help decrease a risk of prostate and breast cancer.
Sweet Potatoes
Sweet Potatoes, along with other root vegetables such as carrots are an important source of Beta-Carotene. Beta-Carotene is used by the body to be converted into Vitamin A. Vitamin A is an important antioxidant that is used by the body to help keep skin healthy and remove pollutants.
Eating sweet potatoes can easily provide a large amount of the RDA of Beta-Carotene.
Red and Yellow Peppers
Speaking of a great source of Beta-Carotene, peppers also provide a decent amount of Vitamin C. Vitamin C is used by the skin to create the protein collagen. As any beautician will tell you collagen is important to keep skin firm, plump and strong.
It has been shown that eating plenty of vitamin C helps to reduce the risk of wrinkles and other skin signs of ageing.
Bottom Line
The skin is a complex organ that is exposed to all sorts of hazards on a day to day basis. However, eating a healthy diet which is high in the right vitamins and minerals that skin needs is important to help ensure that you have the best and clearest skin that you could have.