Max Gloeckner: How Networking With the Right People Can Accelerate Your Journey to Success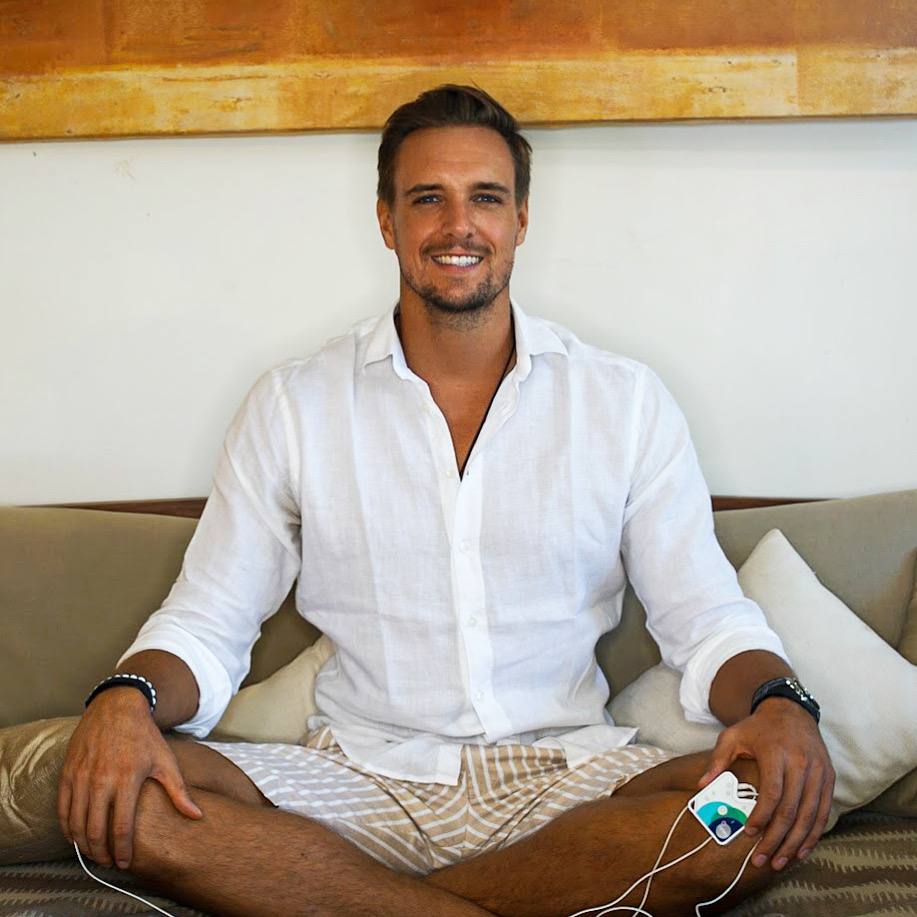 It's not just about waking up every day and working tirelessly. If you want to get ahead, you need to know how to establish good relationships that can accelerate your journey towards success. In a world where time is of the essence, networking with the right people can save you a lot of time and stress.
The next time someone says "I'm too busy," they should know this; networking isn't just about meeting people. Many people think that networking is only going out, getting business cards, and giving out your card to everyone you meet. However, this isn't the essence of networking. Networking is about building relationships with like-minded individuals who can help you grow in life. 
Also, networking is not just about using other people to get ahead in life. Establishing good relationships should come from a place of empathy and understanding. It's all about exchanging value.
To be successful in life, you need to be equipped in every sense of the word. You may think that you can go through life alone, and those good relationships will come naturally. However, if you don't work on your networking skills now, it may take you a long time to get to the top. And even when you eventually get to the top (where you need like-minded people), they would be nowhere to be found.
There are many different ways to network effectively, and this article aims to show you the exact steps to take so you can equip yourself with the right persons that would help you grow as you journey in life.
Strategically Position Yourself for Networking
Wake up! Don't think that the connections you want would come to you lounging in your living room. It's much more than that. You've got to be intentional about meeting the right people.
If you're in the corporate field, you can actively engage in formal events where employees get together with their bosses or high-level executives every few months.
Besides that, you can also try less formal methods like social media; by joining social groups that are in line with your career or business path. From there on, you get to meet relevant people in your field. 
However, when you're genuinely hardworking, life has a way of bringing you the right connections, and this is exemplified in how Max Gloeckner was able to position himself for a relationship that changed his entire life. Gloeckner is an international speaker and founding member of Healy World. 
Before Gloeckner finished university, he started several businesses; from webshops to farmland and fashion shops. After finishing university, he went into real estate and soon established his real estate agency. Gloeckner put in so much hard work into his estate agency, and the business grew so much that he was featured in a reality real estate show called Top Million Dollar agent.
Actively Engage Others— Be of Value

There's no true networking without a good value proposition. Please take a moment to think about it. 
When you're networking with someone, it can be all too easy to look for ways that they can help you. But what about the other way around? If you want to make a good impression and truly connect with somebody, you've got to have something of value to offer.
Helping others when networking is not just about what you want, but finding a way to assist someone else. What are your interests? What do you have to offer the other person in the conversation? The truth is, nobody wants to network with someone that has nothing of value for them. If you're going to connect with someone indeed, find a way to help that person.
Gloeckner makes an example of this; "I once sold a massive luxury condo to a very wealthy network marketer, and not long after, we became friends. I loved the lifestyle, the freedom, and their ability to connect with so many people worldwide. I became fascinated by the idea and the business model with excellent freedom of choice, where to work, whom to work, and how much to work. I started looking for the right opportunity. I genuinely wanted to network with a product that could help a lot of people aside from real estate," he recalls.
Follow Up and Follow Through
Now that you've positioned yourself for networking, and there has been a value proposition, what next? You've got to follow up on the previous processes that you've established.
For example, let's say you've finally come in contact with a like-minded person; you have to get involved with them. Follow them up, seek ways to help and benefit them, rub minds together, and generate ideas with them. Gradually, a bond is born from this.
In his quest for spirituality, a more aware lifestyle, and meaningful life, Gloeckner came across the Healy device, and was marveled at the existence of such a device.  Healy helped him to build the bridge between science, spirituality, and business. Healy is a frequency device that is attached to the body. It helps balance energy by tapping into the bioenergetic field while analyzing and delivering optimum frequencies that can be used to work with energy. 
Leveraging his skills in connecting and building relationships, Gloeckner realized the Healy device's power and made it his responsibility to share it with the world. Shortly after this enlightened moment, he decided to stop the real estate business and fully engage in the mission to raise the vibration, consciousness, and frequency of people, and also make money while doing so.
Wrapping Up
Once you have established the right connections, the chances are high that doors would open up for you without asking anyone. This may include new opportunities, business deals, higher positions within an organization—which eventually lead to accelerated growth, both personally and professionally. After all, like Jim Rohn said, "networking shouldn't be too much heavy lifting; it should be light lifting." 
If you can do this right, then over time, you'll find yourself surrounded by the most amazing individuals who truly want nothing but success for you.
What Is Debt Consolidation and How Does It Work?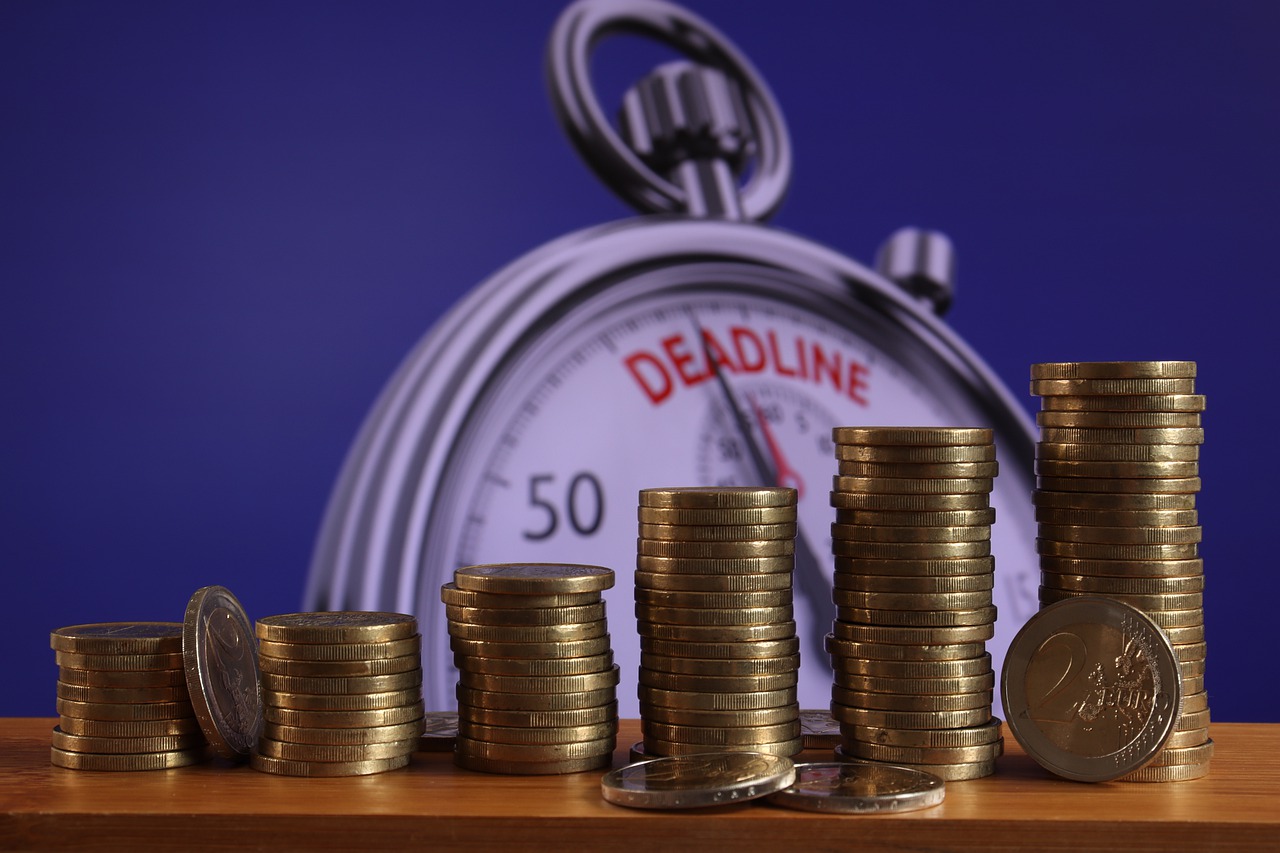 Debt consolidation combines all debts of an individual, often high-interest ones like credit card bills, into one payment system. 
Suppose you can secure a reduced interest rate. In that case, debt consolidation may be an ideal option for you, assisting you in reducing your overall debt and restructuring to help you clear it quicker.
This guide will walk you through what debt consolidation is and how it works. 
What Is Debt Consolidation?
Debt consolidation is a debt relief alternative that helps consumers bind multiple financial obligations in to one that can be regularly paid with a consolidation loan or a debt management plan (DMP).
This approach lowers the charges on debts and reduces the monthly payment. Debt consolidation sorts out the challenges faced by consumers, especially those who find it hard to service their numerous bills on time.
How Debt Consolidation Works
To consolidate debts, a borrower may request their bank or other loan providers for a balance transfer credit card, a personal loan, or a similar debt consolidation instrument. 
In the event of a debt consolidation loan, the lender may instantly clear off the borrower's outstanding bill, or the borrower may collect the money and pay their remaining sums. 
Similarly, most balance transfer credit cards feature a recommended method for combining a cardholder's current credit cards.
Although debt consolidation frequently reduces the amount a debtor owes monthly, it prolongs the repayment term of the merged debts. 
However, consolidating debts simplifies the payments process, making it simpler to handle finances—this is particularly beneficial for borrowers who have problems managing their money. 
Once the debtor's old liabilities have been sorted with cash from the new loan, they'll make just one monthly payment plan on the new loan.
Is Debt Consolidation The Same As Debt Settlement? (50 words)
While these are debt-relief options, they have a distinct difference. 
Debt consolidation transfers the borrower's loan from multiple creditors to a single creditor but does not reduce the initial amount. 
On the other hand, debt settlement targets to lower the consumer's debt levels. Settlement firms do not give loans; instead, they negotiate with creditors on behalf of the debtors.
Types of Debt Consolidation 
1. Debt Consolidation Loan
Debt consolidation loans are personal loans used to reduce a debtor's interest rate, simplify payments, and generally better loan terms. 
While personal loans are often accessible in credit unions and banks, many online loan providers also provide debt consolidation services. 
However, before picking an alternative, you need to seek debt advice to give you an insight into the hidden risks. Reputable FREE debt advice platforms, such as Reform Debt Solutions, could help you. 
2. Credit Card Balance Transfer
A credit balance transfer happens when a debtor applies for another credit card, often one with lower rates, and transfers their entire balance to the new credit card. 
Similar to other debt consolidation methods, this approach leads to a single repayment to manage, may cut on the debtor's monthly payment, and can lower the general fee of the debt by reducing the interest rate. 
Before deciding to go for a credit card balance transfer option, you should consider the accessibility of interest rates, transfer charges, transfer deadlines, and the implications of defaulting payment. 
3. Student Loan Consolidation
Student loan consolidation refers to binding different student loans into one. 
Besides reducing and streamlining monthly payments, graduates can benefit from borrower protections such as Public Service Loan Forgiveness. 
This concept is frequently used in combination with student loan consolidation, which entails consolidating multiple governments or private student loans into one personal loan.
4. Home Equity Loan
A home equity loan is a debt consolidation approach that includes obtaining a loan guaranteed by the debtor's home value. The cash is given to the debtor in a single payment, and they can use it for clearing off or consolidating previous obligations. 
After the money is disbursed, the borrower pays interest on the whole loan. Still, since their property secures the loan, they are likely eligible for a considerably lesser interest than a debt consolidation loan.
5. Cash-out Mortgage Refinance
A cash-out mortgage refinance happens when consumers refinance their mortgage for a sum more significant than the outstanding loan balance. The borrower can then withdraw the excess in cash and clear off other debts. 
This approach then allows the borrower to combine their other loan payments with the mortgage payment to make one payment. Additionally, when the loans are folded into a guaranteed mortgage, the rate is likely to be significantly less than the rate on the initial obligations.
Pros and Cons of Debt Consolidation 
Pros
Combines multiple loans into one and simplifies payment 

Can lower the borrower's gross interest rate

May reduce a borrower's gross monthly payment 
Cons
Providers can charge loan origination, balance transfer, or closing fees

Borrowers may lose their houses if they fail to pay off the consolidation loan

Some come with high rates
Bottom Line
Using debt consolidation as an option for debt relief comes with many shortcomings. And indeed, it's not the ultimate solution to the debt issue. Unlike the debt settlement approach, which reduces your loan, debt consolidation only transfers you to another lender. Besides, most of its methods tend to extend the time for settling your debts, attracting more interest rates.