Meat Meets Meet: How I Built A Community Of Female Bodybuilders Around A Vegan Diet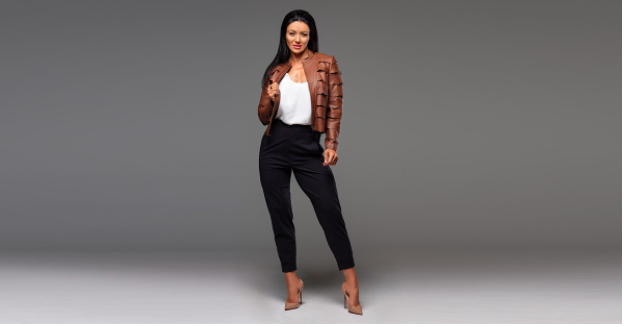 The right support can make or break a new diet or workout regime. This is why a strong sense of community and belonging makes a world of difference when it comes to reaching fitness goals. 
The founder of The Sculpted Vegan, Kim Constable, is keenly aware of the benefits of making people feel valued and supported on their journey to healthier and stronger bodies. In fact, she has based her entire multi-million dollar business on the idea of building a community of like-minded people and putting her clients before profits.
"From the outset, I focused on supporting and serving my people rather than on finding more customers. This wasn't a strategy, it's just who I am," Constable says. "When someone tries something new, they are vulnerable. And when you are there for them every step of the way, loving them deeply and upholding them when they can't uphold themselves, something magical happens. They realize that you aren't just there to take their money. They realize that you truly care."  
Bulking up vegan
Constable founded The Sculpted Vegan to help women shape their bodies without consuming animal products. She also wanted to debunk the misconception that you cannot build muscle without eating meat and dairy. And to prove that a tailored diet of high-protein foods such as tofu, legumes, and quinoa can be a game-changer when it comes to achieving muscle gain. 
"I was a vegetarian for 16 years and a vegan for one when I decided to start sculpting my body. My coach had no experience training vegans and told me that he wouldn't be able to help with my nutrition plan. This is when I decided to do my own research and was startled that there was practically zero information out there to help me," says the Belfast-based mom of four. 
Realizing that she would have to start from scratch, Constable set out to devise her own vegan nutrition regime. And her painstaking research paid off. Constable gradually started to see what she refers to as her loose skin fill up with muscle. At the age of 37, she even won a bodybuilding bikini competition and six more titles in the following two years. 
It took Constable four years to get her figure exactly to where she wanted it. Throughout this time, her nutritional plan continued to evolve. She also gradually started to realize that there were many vegan women out there in the same situation she was in four years before. "If I was searching for information that wasn't there, there must have been many others doing the same," she says.
Helping others achieve results 
Constable used her experience in health, wellness, business, and marketing to start The Sculpted Vegan from her kitchen table. At the time, she had limited financial backing and virtually no social media following. Nevertheless, Constable's first bodybuilding program for women, the 18-month Sculpt and Shred, was a roaring success, generating $52,000 right after launch. 
Since founding the Sculpted Vegan, Constable has masterminded 10 other online fitness programs – all designed to get women ripped without consuming animal products. Today some of Constable's most popular programs include the 1-week, 4-week, and 12-week shreds, and the 8-week butt camp. There is also the Jailhouse Shred that helps women build muscles using their own body weight.
The results have been nothing short of extraordinary. Constable's bodybuilding business ended up making $8 million in the first three years of operation, and today generates $400,000 in revenue each month. She also has over 450,000 followers on Instagram and Facebook and hosts an iTunes podcast that tackles a range of taboo topics with a monthly audience of 200,000. 
Tailored support
Realizing that some need more hands-on support than others when it comes to reaching fitness goals, Constable also offers one-on-one coaching sessions with top bodybuilding and nutrition coaches. Her other business, The Million Dollar Mentor, in turn, trains others how to create and manage their own successful brands. "I really love coaching. I love empowering women to be successful. After all, if I can do it, anyone can," she says.
This year will also see Constable launch The Sculpted Vegan app, which will enable members to find both her programs and a community of like-minded women. "The custom-built app will be a one-stop-shop for buying and following my program, coaching support, and meal planning. It will also showcase the Sculpted Vegan fitness wear, bikinis, and apparel."
Another part of the app will be the Sculpted Vegan University, a platform for learning about bodybuilding and nutrition via online live lectures and recordings. "There is also a certification program in the pipeline where coaches will be able to get certified in the Sculpted Vegan training methods, so they can help other women build their dream bodies," Constable says.
Keys to success
Ever since she was a little girl, Constable knew that one day she would be successful. She was determined and disciplined, and no stranger to taking care of others. "After my parents separated, my siblings and I were sent to a boarding school. I was always the organized one, the shoulder to cry on, despite being the youngest," she says. "Now, I have a husband and four kids who are home-schooled. If I commit to training five days a week, I do it. If I say I'm going to make a million dollars from my business, I do it. There's no room for excuses."
Today, Constable uses the same strength, integrity, and compassion to help women sculpt incredible bodies. "My programs are hard and I am very upfront about that. I tell women not to buy my programs unless they are prepared to put in the hard yards," she says. "Anyone can achieve anything they want, including an amazing body, but it requires work, consistency, and discipline. Those are the keys to success."
COVID-19 Challenged The HealthCare Industry – How Inovantics Is Here To Make It Better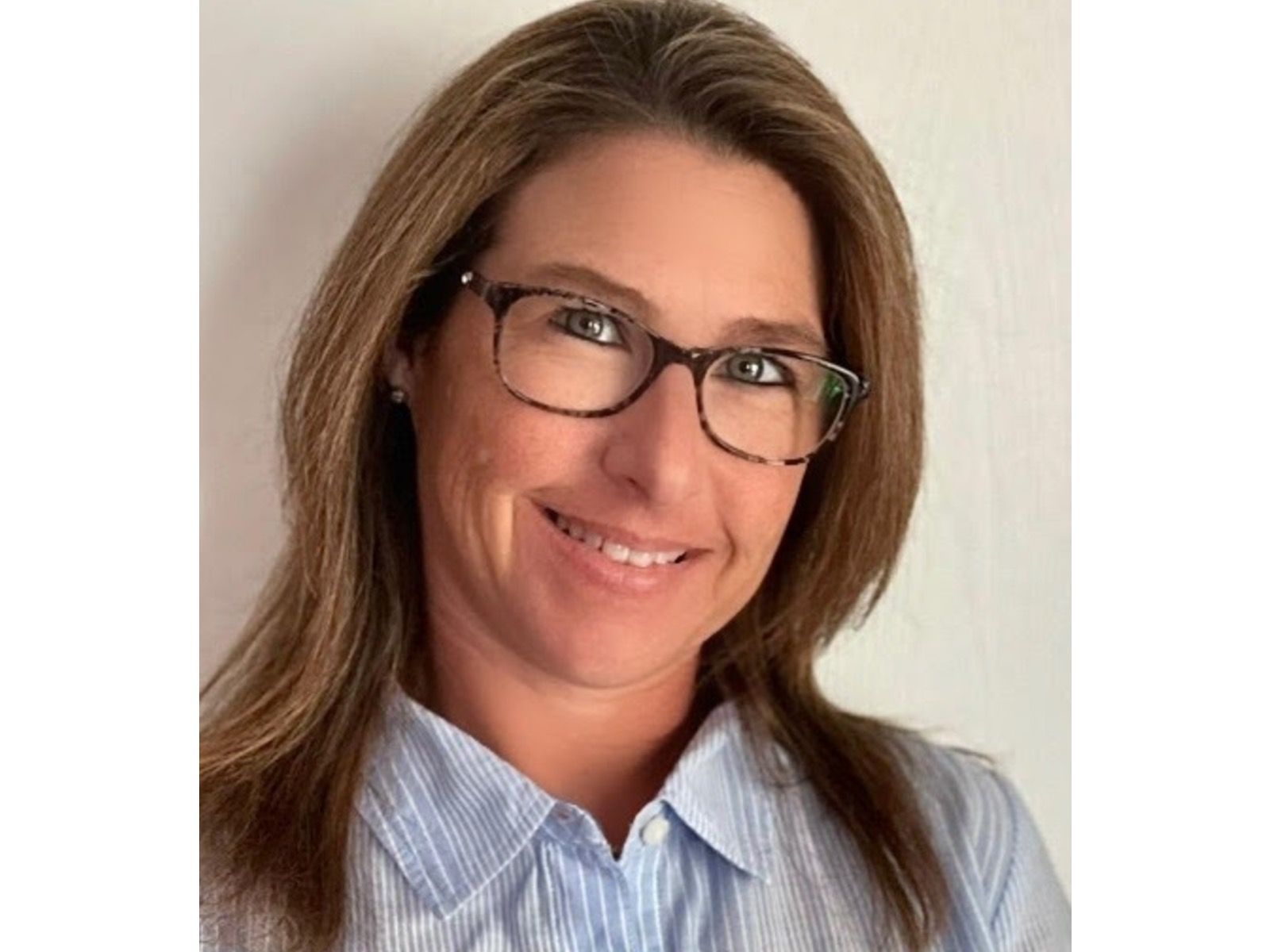 COVID-19 took the world by storm, and industries worldwide suffered. None was affected more than the healthcare industry, both on the front line of fighting the virus, and how people got routine and other care from providers. When meeting with patients in person was no longer possible, providers found themselves facing a multitude of challenges. Going virtual created new privacy issues, regulations were constantly changing, and technology became front and center to how providers connected with patients, each other, and others in the industry. As things have slowly opened back up, there is no going back to pre-pandemic expectations or practices, many of the changes implemented out of necessity showed there was a better way to do things, other highlighted areas that needed improvements. Karen Coffey, the founder of Inovantics, is working to make sure the industry can keep up with every change the pandemic brings and be prepared should anything ever happen again that alters the industry so greatly.
Providers and patients alike found themselves out of their comfort zone, connecting with a patient through the phone, text message, or video, losing out on that personal connection. Frustration and chaos were quite common throughout the last year and a half, as provers and practices learned what worked, and what did not, and what they really needed to get patients the care they needed. It was a process of learning on the go, often figuring things out as they came up.
One area that clearly needed improvement became very apparent during the pandemic, and that is that there are just too many platforms that providers need to use, especially in the referral process. Now, as the healthcare and medical industry and world move forward, providers must be aware and ready to move forward, embracing newer methods of doing things and making sure they have the right technology to back them up. That is where Karen Coffey and Inovantics come in and can literally change the playing field for medical providers and practices.
Coffey is an expert in healthcare management, with over 20 years of experience in the industry. She knows all too well how hard it is for providers to manage clients, how many different systems they navigate just to get someone care, or referrals, the insurance and payment process, and more that goes into getting a patient the care they need and getting a provider payment for their services. She created Inovantics, a new, groundbreaking, all-inclusive, and customizable Healthcare CRM platform for providers to access all their patient information in one place, optimizing the care process and saving providers time and money.
Inovantics is designed to be a one-stop-shop for providers and streamlines the process that usually takes days or even weeks to complete. It streamlines operations, enhances customer relationships, shows trends and patterns in patient outcomes, can provide data analytics, is user friendly, reduces burden and overhead costs, and more. The platform is designed to be customized to suit every client's needs, there is no one size fits all approach. It saves time and money, is incredibly efficient, can be run or accessed from anywhere, and can connect practices and providers with thousands of patients and colleagues. There is no limit to what the platform can do, and it can be used in any post-acute care situation, including small and large practices, and hospitals.
Inovantics was in development before the pandemic, however, COVID-19 only highlighted a system that needed innovation and updating. Through Inovantics, Coffey has created a valuable and powerful tool, unparalleled to anything currently out there, that takes the burden off providers and helps them provide patients with the very best care possible. As she puts it, she helps them work smarter, not harder.
Learn more on the Inovantics website, http://inovantics.com, and connect with Coffey on social media to learn more about this remarkable new platform.