Meat Meets Meet: How I Built A Community Of Female Bodybuilders Around A Vegan Diet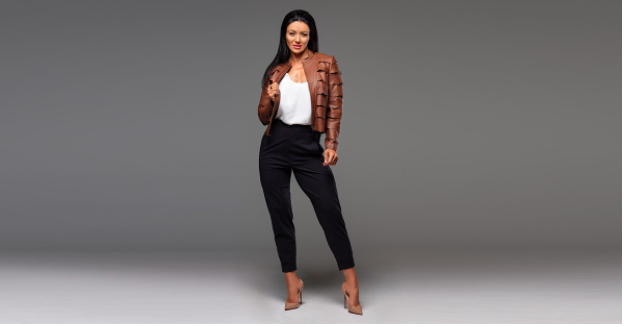 The right support can make or break a new diet or workout regime. This is why a strong sense of community and belonging makes a world of difference when it comes to reaching fitness goals. 
The founder of The Sculpted Vegan, Kim Constable, is keenly aware of the benefits of making people feel valued and supported on their journey to healthier and stronger bodies. In fact, she has based her entire multi-million dollar business on the idea of building a community of like-minded people and putting her clients before profits.
"From the outset, I focused on supporting and serving my people rather than on finding more customers. This wasn't a strategy, it's just who I am," Constable says. "When someone tries something new, they are vulnerable. And when you are there for them every step of the way, loving them deeply and upholding them when they can't uphold themselves, something magical happens. They realize that you aren't just there to take their money. They realize that you truly care."  
Bulking up vegan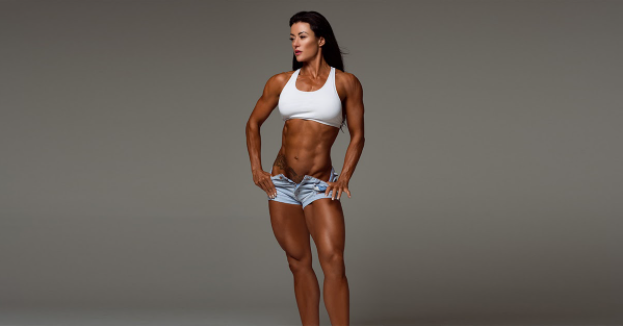 Constable founded The Sculpted Vegan to help women shape their bodies without consuming animal products. She also wanted to debunk the misconception that you cannot build muscle without eating meat and dairy. And to prove that a tailored diet of high-protein foods such as tofu, legumes, and quinoa can be a game-changer when it comes to achieving muscle gain. 
"I was a vegetarian for 16 years and a vegan for one when I decided to start sculpting my body. My coach had no experience training vegans and told me that he wouldn't be able to help with my nutrition plan. This is when I decided to do my own research and was startled that there was practically zero information out there to help me," says the Belfast-based mom of four. 
Realizing that she would have to start from scratch, Constable set out to devise her own vegan nutrition regime. And her painstaking research paid off. Constable gradually started to see what she refers to as her loose skin fill up with muscle. At the age of 37, she even won a bodybuilding bikini competition and six more titles in the following two years. 
It took Constable four years to get her figure exactly to where she wanted it. Throughout this time, her nutritional plan continued to evolve. She also gradually started to realize that there were many vegan women out there in the same situation she was in four years before. "If I was searching for information that wasn't there, there must have been many others doing the same," she says.
Helping others achieve results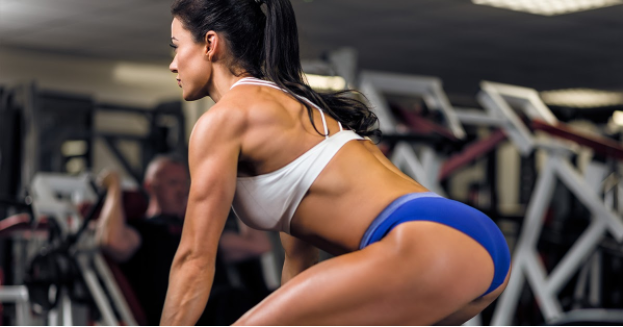 Constable used her experience in health, wellness, business, and marketing to start The Sculpted Vegan from her kitchen table. At the time, she had limited financial backing and virtually no social media following. Nevertheless, Constable's first bodybuilding program for women, the 18-month Sculpt and Shred, was a roaring success, generating $52,000 right after launch. 
Since founding the Sculpted Vegan, Constable has masterminded 10 other online fitness programs – all designed to get women ripped without consuming animal products. Today some of Constable's most popular programs include the 1-week, 4-week, and 12-week shreds, and the 8-week butt camp. There is also the Jailhouse Shred that helps women build muscles using their own body weight.
The results have been nothing short of extraordinary. Constable's bodybuilding business ended up making $8 million in the first three years of operation, and today generates $400,000 in revenue each month. She also has over 450,000 followers on Instagram and Facebook and hosts an iTunes podcast that tackles a range of taboo topics with a monthly audience of 200,000. 
Tailored support
Realizing that some need more hands-on support than others when it comes to reaching fitness goals, Constable also offers one-on-one coaching sessions with top bodybuilding and nutrition coaches. Her other business, The Million Dollar Mentor, in turn, trains others how to create and manage their own successful brands. "I really love coaching. I love empowering women to be successful. After all, if I can do it, anyone can," she says.
This year will also see Constable launch The Sculpted Vegan app, which will enable members to find both her programs and a community of like-minded women. "The custom-built app will be a one-stop-shop for buying and following my program, coaching support, and meal planning. It will also showcase the Sculpted Vegan fitness wear, bikinis, and apparel."
Another part of the app will be the Sculpted Vegan University, a platform for learning about bodybuilding and nutrition via online live lectures and recordings. "There is also a certification program in the pipeline where coaches will be able to get certified in the Sculpted Vegan training methods, so they can help other women build their dream bodies," Constable says.
Keys to success
Ever since she was a little girl, Constable knew that one day she would be successful. She was determined and disciplined, and no stranger to taking care of others. "After my parents separated, my siblings and I were sent to a boarding school. I was always the organized one, the shoulder to cry on, despite being the youngest," she says. "Now, I have a husband and four kids who are home-schooled. If I commit to training five days a week, I do it. If I say I'm going to make a million dollars from my business, I do it. There's no room for excuses."
Today, Constable uses the same strength, integrity, and compassion to help women sculpt incredible bodies. "My programs are hard and I am very upfront about that. I tell women not to buy my programs unless they are prepared to put in the hard yards," she says. "Anyone can achieve anything they want, including an amazing body, but it requires work, consistency, and discipline. Those are the keys to success."
The True Benefits of Decluttering for Your Mental Health and Wellness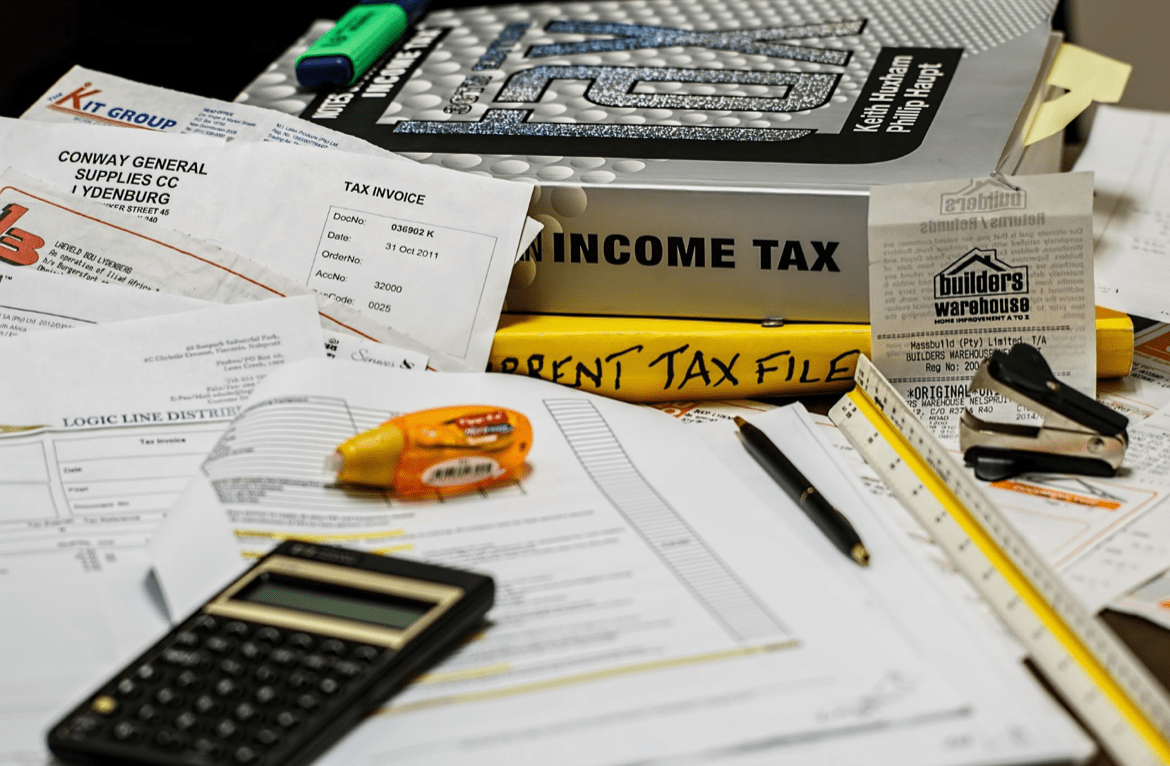 There's no doubt that we are all busy with things to do and tasks to accomplish, not just in our work but also, more importantly, in our personal lives. And in our increasingly busy and demanding lives, clutter can accumulate quickly. This clutter can be overwhelming and contribute to feelings of stress and anxiety, especially over time. It can- and will- affect us greatly if we're constantly surrounded by it, whether in our workspaces or living spaces. On the other hand, it's no secret that a tidy working and living space can create a sense of calm – but the benefits of decluttering go far beyond just having a neat workspace and home. So what are the true benefits of decluttering for your mental health and wellness? Let's find out.
Reduced anxiety and stress
Clutter can be a significant source of our stress and anxiety. Imagine how a cluttered space can make it difficult to find what you need, and being surrounded by chaos and disorder can quickly overwhelm us. But when you declutter your space, you can reduce the visual stimuli around you and create a more calming environment. You'll be able to find what you need more easily, and you'll feel more in control of your surroundings. And it's easier to declutter nowadays with help from a skip hire service (such as www.betaskips.co.uk, which will remove all the clutter and clear out your surroundings much faster.
Enhanced creativity
You can also enhance your creativity when you are not surrounded by clutter at all hours of the day. A cluttered space can stifle creativity, and when there's too much clutter around, it can be difficult to come up with new ideas, much less think clearly! But by decluttering your space, you'll have more room to think and create. You'll be able to see things more clearly, which can lead to new and more innovative ideas.
Improved focus and productivity
It can be a real challenge to focus on the task at hand when your space is cluttered. The clutter can distract you, and you may find yourself constantly shifting your attention to different items or belongings around the room. But when you declutter, you can create a more focused environment that allows you to concentrate on what you're doing. 
Improved sleep quality
Did you know that too much clutter can also impact the quality of your sleep? A cluttered bedroom can make it difficult to relax, and it can even contribute to insomnia. But when you have a cleaner and more organized bedroom, it results in a more serene environment conducive to rest and relaxation. You'll be able to fall asleep more easily (and stay asleep for a longer time), which can lead to greater energy and productivity during the day.
Increased mindfulness
Decluttering your space requires a certain level of mindfulness because it involves being aware of your surroundings, identifying what's important (and what's not), and making intentional decisions about what to keep and what to let go of. This level of mindfulness can extend beyond just decluttering your space and can help you cultivate greater mindfulness in other areas of your life! By being more mindful, you'll be able to make better decisions and live a more intentional, fruitful life.