Medistic Center: Dr. Ali Moghnieh Treats Pain with Groundbreaking Medical Innovations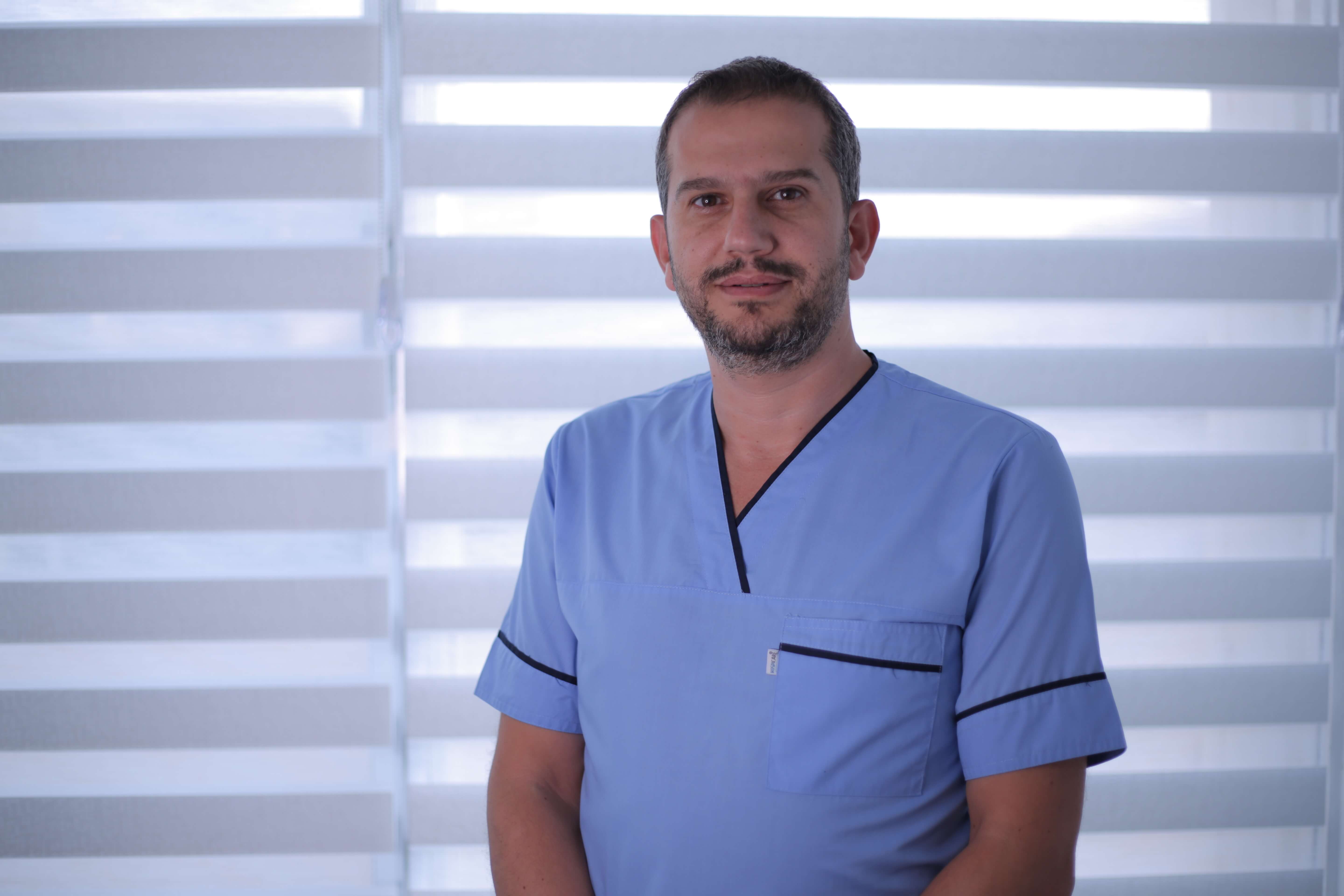 Finding relief from chronic pain is often a complicated and time consuming daunting process. Luckily, there are doctors who specialize in Interventional Pain Management like Dr. Ali Moghnieh, who treats acute and chronic pain through non-operative treatment and minimally invasive techniques of musculoskeletal injuries and regenerative medicine.
Committed to his patients' pain relief, Dr. Moghnieh provides his medical services at Medistic Center Lebanon, a medical center with a team of professionals, each specializing in a different area, holistically coming together for the long lasting well being of patients.
Dr. Moghnieh is an Anesthesiologist by background. He earned Diploma of Acute & Chronic Pain Physician from Paris Descartes, Diploma of Ultrasound-Guided Regional Anesthesia from Lebanese University and Diploma of Interventional Pain management from Montpellier University.
Interventional pain management (IPM) is a medical subspecialty which treats pain with invasive interventions, to directly address the root cause. IPM is generally used when pain is extremely severe and it halts one's ability to perform the simplest daily tasks. It provides long lasting relief in some cases, and permanent relief to patients suffering from chronic headaches, bone pain, back pain, muscle pain, neck pain and more.
Interventional Pain Management Treatments
Epidural injections could be inserted in all areas of the spine allowing the anesthetic and steroid medications to relieve pain or diagnose a specific condition.
Nerve root, and medial branch blocks are injections done to determine if a specific spinal nerve is the source of pain, and it can also be used to decrease inflammation and pain. The type of nerve block will depend on each patient's treatment plan. Some are minimally invasive and may only last for some hours or days. Yet, other nerve blocks require surgical procedures, and may be long-term or permanent.
Rhizotomy is a method in which pain signals are "turned off" through the use of heated electrodes that are applied to specific nerves that carry pain signals to the brain. For some patients, this process can provide pain relief for 6 to 12 months. Your doctor will most likely recommend physical therapy, during these pain-free months.
Facet joint injections are used to provide pain relief if facet joints are the source of pain.
Pulsed Radio Frequency Neurotomy (PRFN) is a minimally invasive process that disables spinal nerves and stops them from sending pain signals to the brain. It is usually used to treat lower back and neck pain, especially when pain is caused by arthritis.
Spinal cord stimulation is the use of electrical impulses that are utilized to block pain from being recognized in the brain.
You may need several IPM techniques or a combination of different medical practices, but an expert, such as Dr. Moghnieh, will find the right plan for you. Dr. Moghnieh also specializes in regenerative medicine, which focuses on rebuilding and restoring diseased tissue. Regenerative Medicine can help the body to repair tissue at the source of the pain.
With Medistic Center, there is now an inclusive professional place that local patients can count on for a wide range of reliable treatments. All the appreciation goes out to Dr. Moghnieh and the other doctors and practitioners at this innovative medical center. Dr. Moghnieh's colleagues make a diverse, experienced, and professional team that the center prides with: Dr. Nour Abou Yehya, an anesthesiologist and pain management expert; Malak Aburaya, a children's life coach; Zeina Al Zein, a life coach and Hamza Abboud, an athlete rehabilitation coach and strength and conditioning coach. There will also be more consultants providing wellness services including acupuncture, cupping, dry needling and shockwave therapy.
Getting to the Root of It! Lebanese Cosmetic Dentist Dr. Mohammad Waizani Explains Root Canal Treatments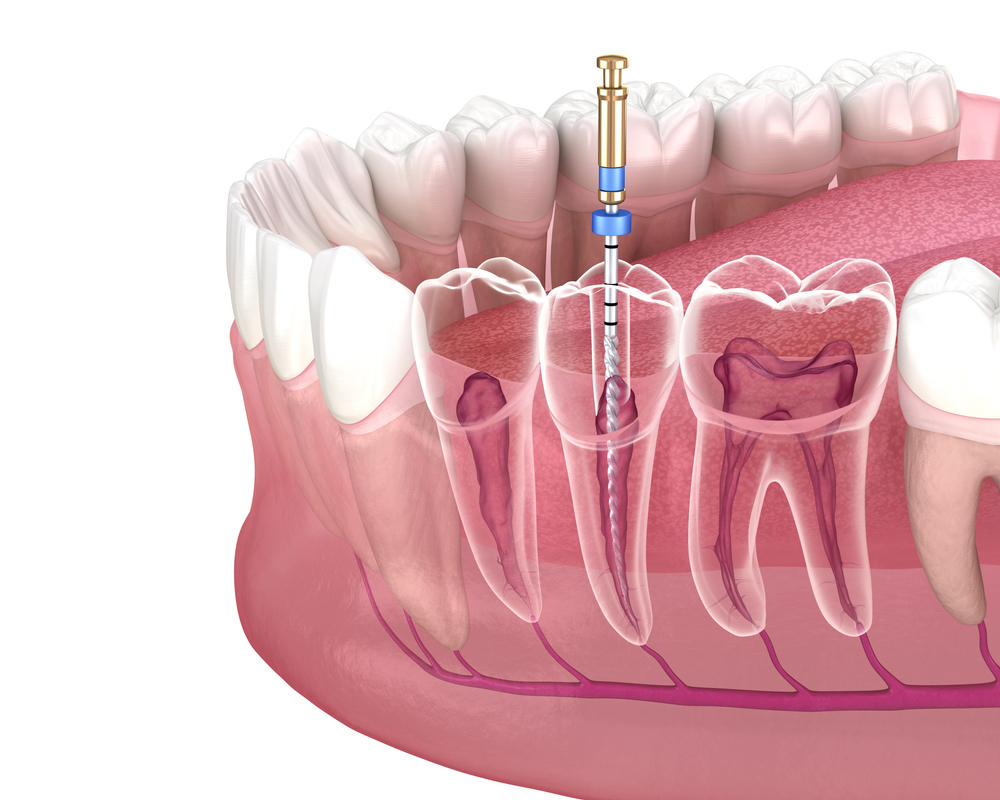 Did you know that more than 15 million teeth are treated and saved every year? One of the most common treatments received are root canal treatments. At Dr. Mohammad Waizani's clinic in Beirut, he specializes in making sure anyone who comes in with a root canal, leaves with a bright smile! 
A root canal treatment is a dental procedure in which the soft center of the tooth called a 'pulp' is removed. The pulp is made out of blood vessels, connective tissues, and nerves. In these cases, the pulp is infected after being exposed to bacteria that causes a lot of pain. The crown of the tooth is usually still intact despite the pulp being dead. 
Root canals can be caused by several reasons such as a chip or cracked tooth, deep decay due to cavities that are left untreated, an injury to the tooth, and multiple procedures on the same tooth. 
Some of the signs of root canal infections include the following:
Constant toothache

 

Heat sensation and swelling of gums
Sensitivity to heat and cold

 

Swollen jaw
Discoloration of teeth
Pain with applied pressure

 
Dr. Waizani explains how this surgical procedure works to remove the pulp and ensure the tooth doesn't get infected. He starts by applying anesthetics to the gum and around the infected tooth. Next, the pulp is removed through a small opening at the top of the tooth. After the procedure is done, his patients' recovery includes antibiotics to ensure that that infection does not flare up post-procedure. This is followed by a temporary filling. 
If you are experiencing any of the symptoms mentioned, there is no need to panic. Contact Dr. Waizani to schedule your appointment!