Medistic Center: Dr. Ali Moghnieh Treats Pain with Groundbreaking Medical Innovations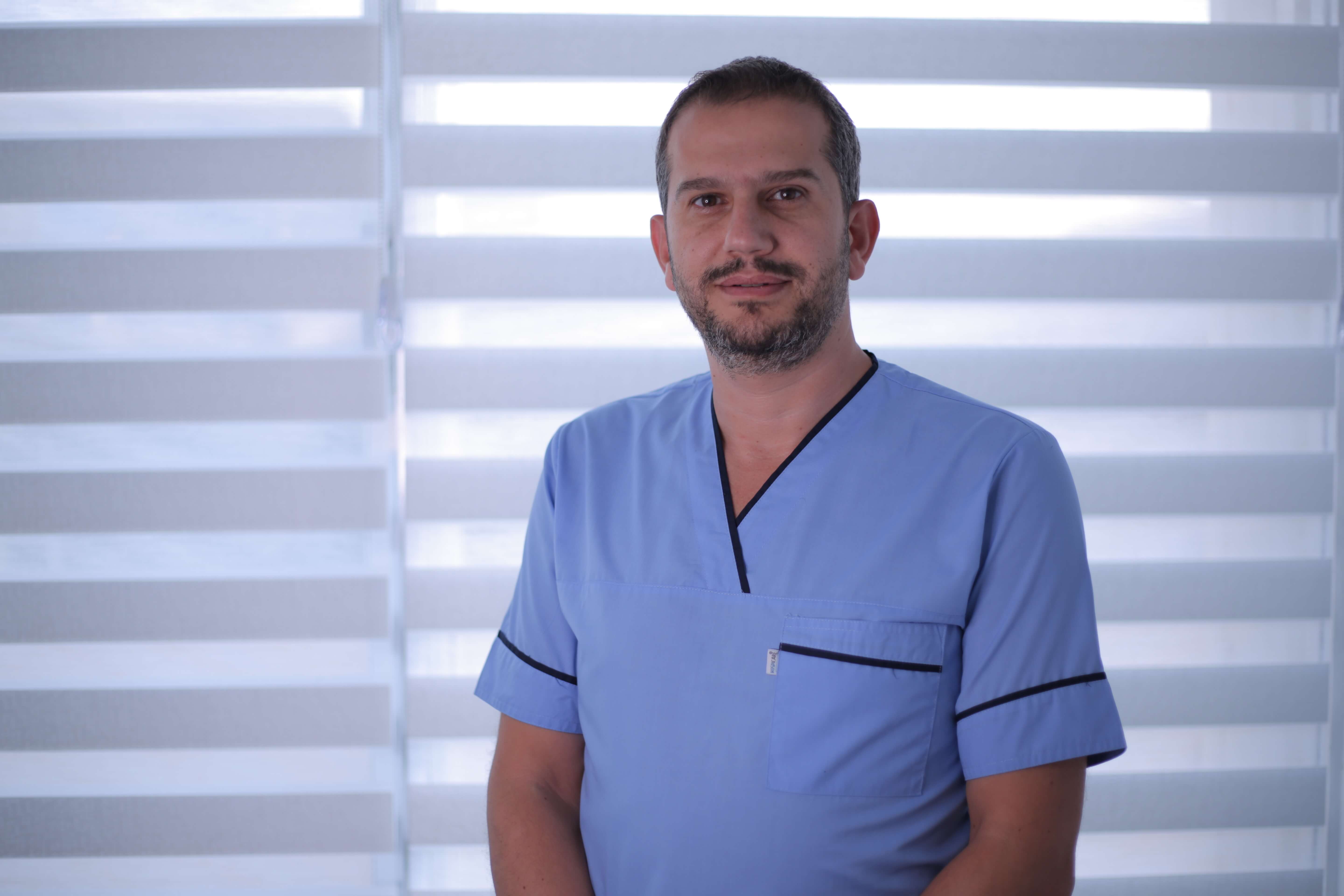 Finding relief from chronic pain is often a complicated and time consuming daunting process. Luckily, there are doctors who specialize in Interventional Pain Management like Dr. Ali Moghnieh, who treats acute and chronic pain through non-operative treatment and minimally invasive techniques of musculoskeletal injuries and regenerative medicine.
Committed to his patients' pain relief, Dr. Moghnieh provides his medical services at Medistic Center Lebanon, a medical center with a team of professionals, each specializing in a different area, holistically coming together for the long lasting well being of patients.
Dr. Moghnieh is an Anesthesiologist by background. He earned Diploma of Acute & Chronic Pain Physician from Paris Descartes, Diploma of Ultrasound-Guided Regional Anesthesia from Lebanese University and Diploma of Interventional Pain management from Montpellier University.
Interventional pain management (IPM) is a medical subspecialty which treats pain with invasive interventions, to directly address the root cause. IPM is generally used when pain is extremely severe and it halts one's ability to perform the simplest daily tasks. It provides long lasting relief in some cases, and permanent relief to patients suffering from chronic headaches, bone pain, back pain, muscle pain, neck pain and more.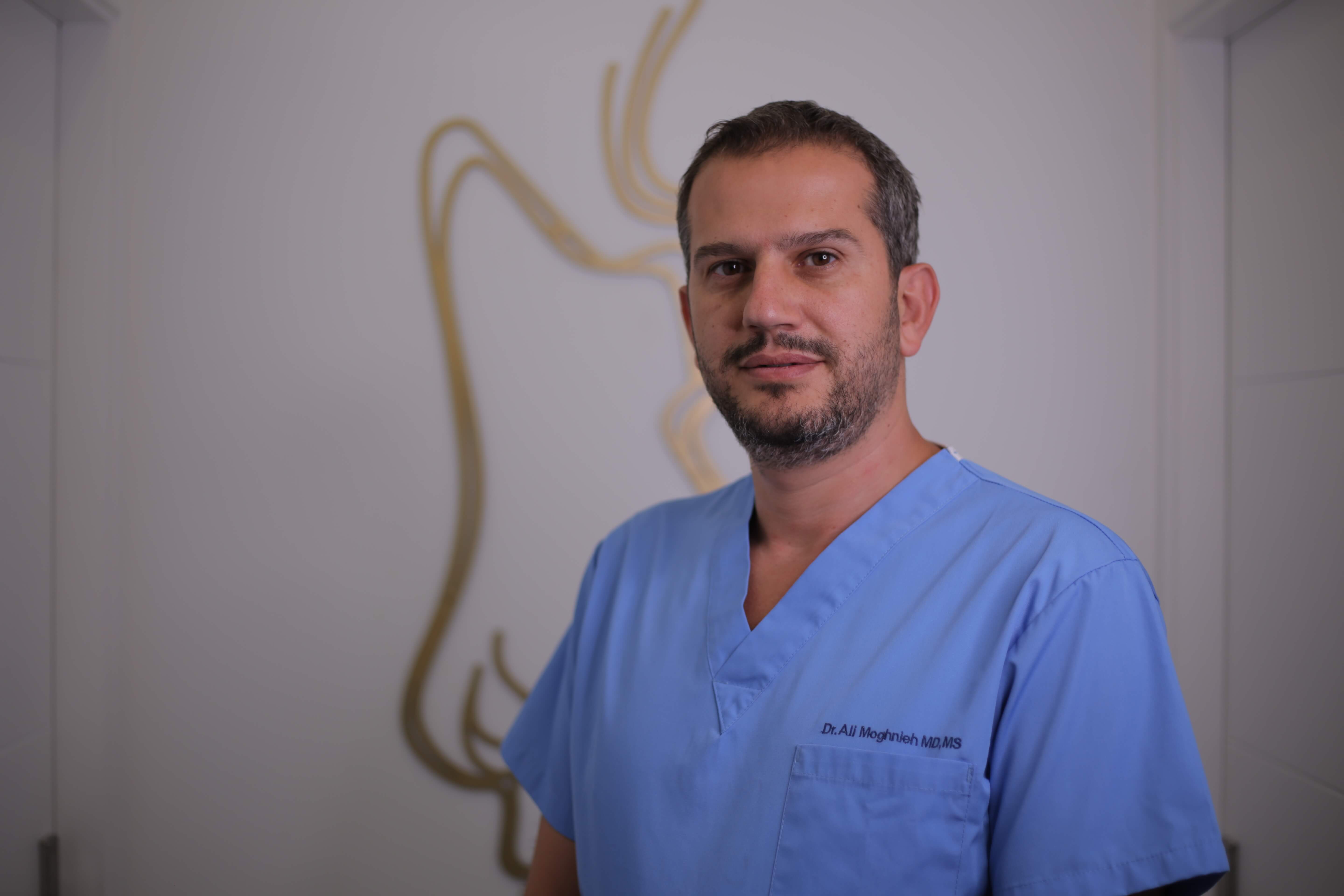 Interventional Pain Management Treatments
Epidural injections could be inserted in all areas of the spine allowing the anesthetic and steroid medications to relieve pain or diagnose a specific condition.
Nerve root, and medial branch blocks are injections done to determine if a specific spinal nerve is the source of pain, and it can also be used to decrease inflammation and pain. The type of nerve block will depend on each patient's treatment plan. Some are minimally invasive and may only last for some hours or days. Yet, other nerve blocks require surgical procedures, and may be long-term or permanent.
Rhizotomy is a method in which pain signals are "turned off" through the use of heated electrodes that are applied to specific nerves that carry pain signals to the brain. For some patients, this process can provide pain relief for 6 to 12 months. Your doctor will most likely recommend physical therapy, during these pain-free months.
Facet joint injections are used to provide pain relief if facet joints are the source of pain.
Pulsed Radio Frequency Neurotomy (PRFN) is a minimally invasive process that disables spinal nerves and stops them from sending pain signals to the brain. It is usually used to treat lower back and neck pain, especially when pain is caused by arthritis.
Spinal cord stimulation is the use of electrical impulses that are utilized to block pain from being recognized in the brain.
You may need several IPM techniques or a combination of different medical practices, but an expert, such as Dr. Moghnieh, will find the right plan for you. Dr. Moghnieh also specializes in regenerative medicine, which focuses on rebuilding and restoring diseased tissue. Regenerative Medicine can help the body to repair tissue at the source of the pain.
With Medistic Center, there is now an inclusive professional place that local patients can count on for a wide range of reliable treatments. All the appreciation goes out to Dr. Moghnieh and the other doctors and practitioners at this innovative medical center. Dr. Moghnieh's colleagues make a diverse, experienced, and professional team that the center prides with: Dr. Nour Abou Yehya, an anesthesiologist and pain management expert; Malak Aburaya, a children's life coach; Zeina Al Zein, a life coach and Hamza Abboud, an athlete rehabilitation coach and strength and conditioning coach. There will also be more consultants providing wellness services including acupuncture, cupping, dry needling and shockwave therapy.
How to Help Your Child if You Think They Might Have Autism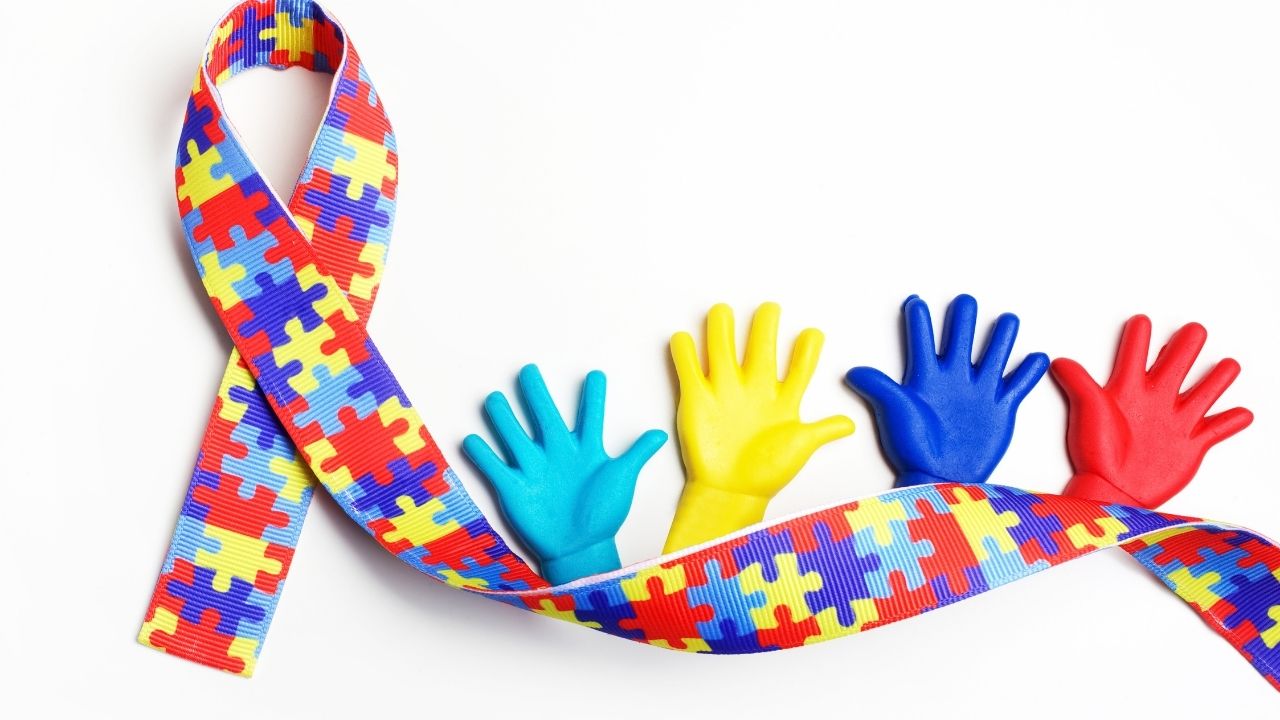 Do you suspect your child might have autism, but you're not sure? While only a professional diagnosis can tell you for sure, there are many ways you can support your child while you get a diagnosis and create a plan. 
Here are some of the best ways to support a child you think might have autism. 
Try a variety of therapies
While you're in the process of getting a formal diagnosis, start trying different therapies with your child to see if anything resonates with your child. Every child with autism is different, so what works for one person may not work for another. There are several types of therapy you can try that are low-cost or free, including play therapy, speech therapy, floortime, ABA therapy, and more.
Although your child will need a formal Autistic Spectrum Disorder (ASD) diagnosis to get ABA therapy, it's worth noting that once you have a diagnosis, you can get in-home therapy, which will make things easier on you and your child. Organizations like Golden Care Therapy in New Jersey will send an ABA therapist to your home to work with your child in their own environment. Getting in-home therapy will reduce the stress your child may feel from being in a new and unfamiliar place.
The more therapies you try, the better chance you have of getting a head start in supporting your child, whether or not they get diagnosed with autism. 
Get your child some sensory toys
Kids with autism need to stim, which is just a fancy way of saying they need something to stimulate their senses in a way that allows them to mitigate and disburse the sensory overload they're feeling. Without toys, kids will find ways to stim using just their bodies and their surroundings, but toys can be extremely helpful and less damaging depending on your child. 
Every child is different, so it might take a bit to find toys they like. However, you can find some excellent suggestions from The Aspie World on YouTube. Some toys spin, squish, make noise, or are a series of magnets that can be reshaped. If your child is already fixated on certain types of toys, try to find something that matches their existing interest. For example, if they like soft textures, find some plush toys with a velvety-smooth texture. Try all types of toys to see if they help your child.
Seek a professional diagnosis
Getting a professional diagnosis is the best way you can support your child when you think they might have autism. Once you have a diagnosis, that opens the door to getting services that will help them immensely. Not just while they're young, but it will help them in their adult life, too. For example, if your child moves out on their own, and they struggle with self-care and household chores, they'll need a professional diagnosis to get in-home services from the state.
A professional diagnosis will tell you if your child is on the autism spectrum, or if they have a different disorder. Depending on the therapist you choose, they'll likely be able to diagnose your child with any relevant comorbidities, which are common with Autism Spectrum Disorder (ASD). 
Learn about autism
Next to getting your child professionally diagnosed, learning about autism will help you support your child in many ways. There are many misconceptions about autism that can make it hard to spot the signs of autism. One of the best people to learn from is Tony Attwood. He's considered the leading expert on Autism Spectrum Disorder and is extremely knowledgeable.
One of the most important things you can learn from Attwood is how to spot Autism in girls. For various reasons, it's harder to spot autism in girls and some girls don't get diagnosed until they're in their 40s. Attwood gave an excellent talk about Asperger's in girls back in 2015, and you'll learn a lot from this speech.
Although Attwood's speech focuses on Asperger's, it is part of the autism spectrum. As a diagnosis, Asperger's has been officially merged into the diagnosis of Autistic Spectrum Disorder.
Support your child in every way you can
When you suspect your child might have autism, it's important to support them in every way possible. While you're seeking a professional diagnosis, start trying simple solutions, like play therapy and toys for stimming. See how they respond. Once you get a diagnosis, your child's therapist will suggest next steps to help your child long-term.