Medistic Center: Dr. Ali Moghnieh Treats Pain with Groundbreaking Medical Innovations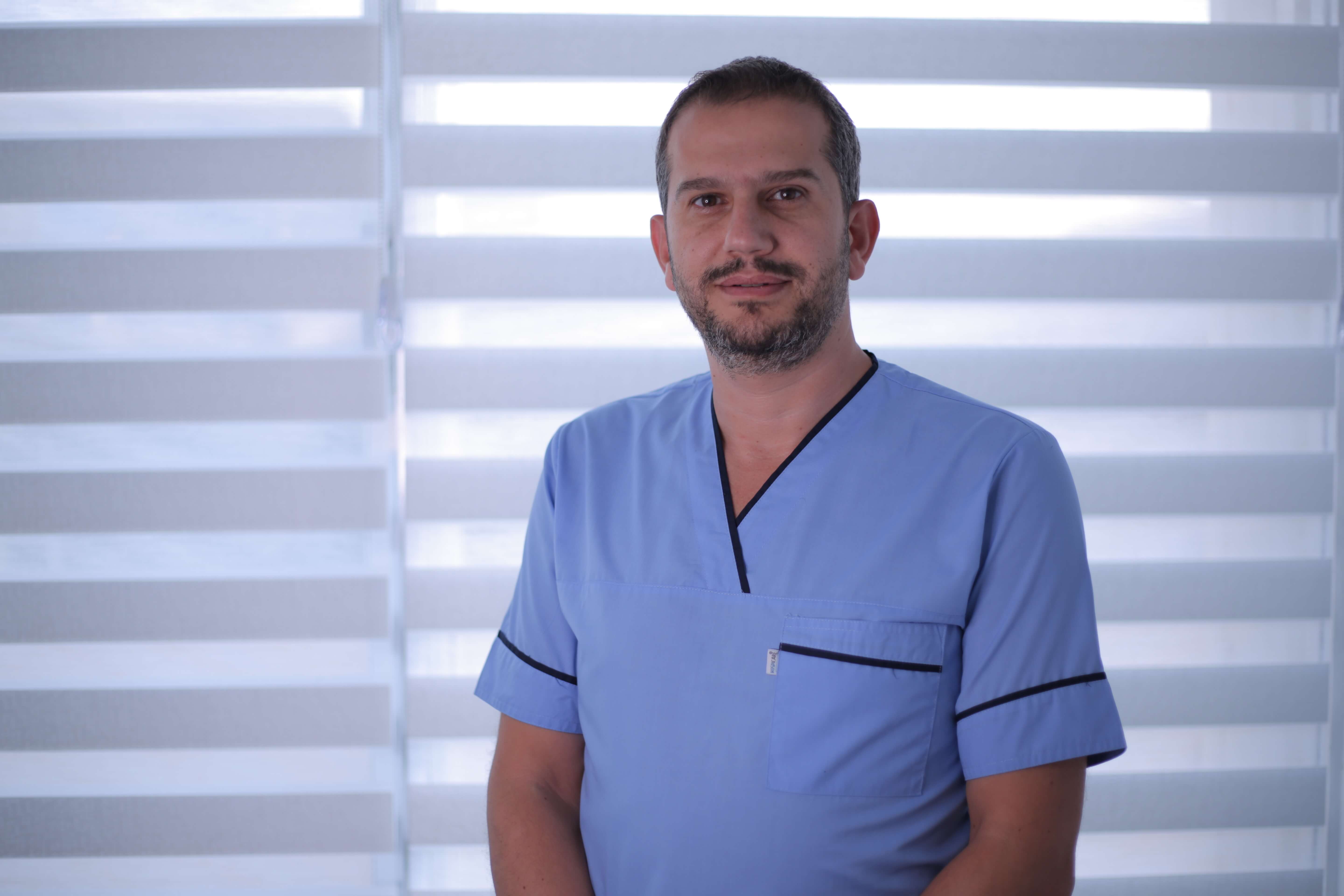 Finding relief from chronic pain is often a complicated and time consuming daunting process. Luckily, there are doctors who specialize in Interventional Pain Management like Dr. Ali Moghnieh, who treats acute and chronic pain through non-operative treatment and minimally invasive techniques of musculoskeletal injuries and regenerative medicine.
Committed to his patients' pain relief, Dr. Moghnieh provides his medical services at Medistic Center Lebanon, a medical center with a team of professionals, each specializing in a different area, holistically coming together for the long lasting well being of patients.
Dr. Moghnieh is an Anesthesiologist by background. He earned Diploma of Acute & Chronic Pain Physician from Paris Descartes, Diploma of Ultrasound-Guided Regional Anesthesia from Lebanese University and Diploma of Interventional Pain management from Montpellier University.
Interventional pain management (IPM) is a medical subspecialty which treats pain with invasive interventions, to directly address the root cause. IPM is generally used when pain is extremely severe and it halts one's ability to perform the simplest daily tasks. It provides long lasting relief in some cases, and permanent relief to patients suffering from chronic headaches, bone pain, back pain, muscle pain, neck pain and more.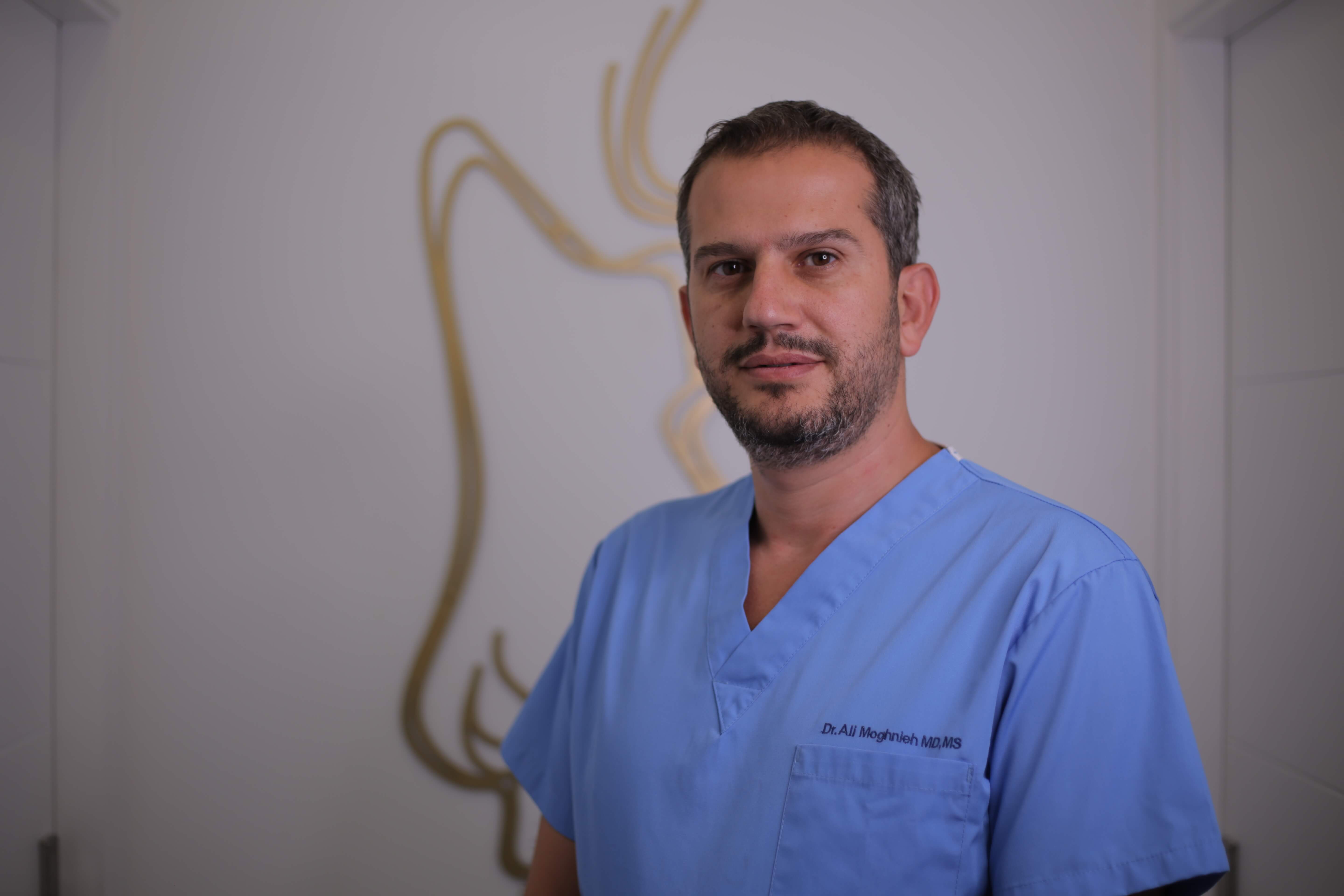 Interventional Pain Management Treatments
Epidural injections could be inserted in all areas of the spine allowing the anesthetic and steroid medications to relieve pain or diagnose a specific condition.
Nerve root, and medial branch blocks are injections done to determine if a specific spinal nerve is the source of pain, and it can also be used to decrease inflammation and pain. The type of nerve block will depend on each patient's treatment plan. Some are minimally invasive and may only last for some hours or days. Yet, other nerve blocks require surgical procedures, and may be long-term or permanent.
Rhizotomy is a method in which pain signals are "turned off" through the use of heated electrodes that are applied to specific nerves that carry pain signals to the brain. For some patients, this process can provide pain relief for 6 to 12 months. Your doctor will most likely recommend physical therapy, during these pain-free months.
Facet joint injections are used to provide pain relief if facet joints are the source of pain.
Pulsed Radio Frequency Neurotomy (PRFN) is a minimally invasive process that disables spinal nerves and stops them from sending pain signals to the brain. It is usually used to treat lower back and neck pain, especially when pain is caused by arthritis.
Spinal cord stimulation is the use of electrical impulses that are utilized to block pain from being recognized in the brain.
You may need several IPM techniques or a combination of different medical practices, but an expert, such as Dr. Moghnieh, will find the right plan for you. Dr. Moghnieh also specializes in regenerative medicine, which focuses on rebuilding and restoring diseased tissue. Regenerative Medicine can help the body to repair tissue at the source of the pain.
With Medistic Center, there is now an inclusive professional place that local patients can count on for a wide range of reliable treatments. All the appreciation goes out to Dr. Moghnieh and the other doctors and practitioners at this innovative medical center. Dr. Moghnieh's colleagues make a diverse, experienced, and professional team that the center prides with: Dr. Nour Abou Yehya, an anesthesiologist and pain management expert; Malak Aburaya, a children's life coach; Zeina Al Zein, a life coach and Hamza Abboud, an athlete rehabilitation coach and strength and conditioning coach. There will also be more consultants providing wellness services including acupuncture, cupping, dry needling and shockwave therapy.
What Interferes with Successful Breastfeeding?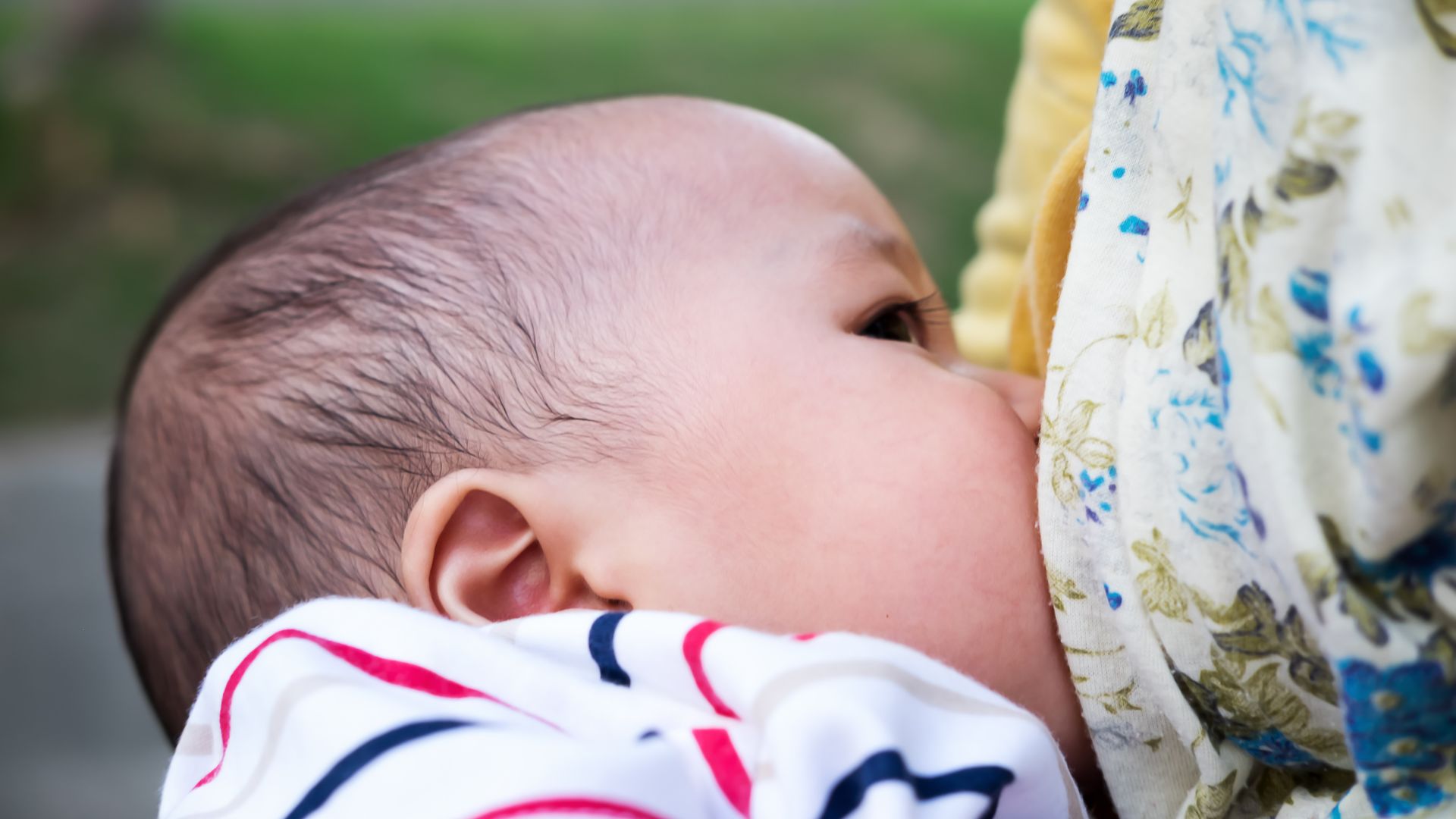 While breastfeeding is ideal, it comes with many difficulties new parents might face.
After experiencing the intensity of labor and delivery, many new parents are left exhausted. Despite this fatigue and surviving pospartum, new parents soon learn the importance of managing the needs of an infant. Putting aside their own desires, parents learn to quickly adapt.
Exhaustion and recovery are not the only things that discourage parents from breastfeeding. There are a variety of other woes that can make it difficult for a lactating parent to continue to choose this option. 
While 83 percent of women breastfeed at the beginning of postpartum, there is a drastic reduction by 6 months, resulting in only 56% of babies still being breastfed. 
Engorged Breasts
When a lactating woman's milk comes in, she may experience intense pain and discomfort. The breasts typically become overly filled with milk because they have not yet regulated their supply. This engorgement can continue throughout the breastfeeding journey for a variety of reasons.
If the baby's schedule changes, a woman's breasts can become overly full. If the parent misses a feeding, breasts can experience discomfor which can lead to breastfeeding infection. If a woman becomes preoccupied at work and does not make time to pump, she can experience discomfort. 
If breast engorgement is not treated properly, milk ducts can become blocked, and if a woman does not work to move the milk through her breasts (via feeding her baby, pumping, or expressing the milk), this engorgement can lead to further problems and may cause clogged milk ducts.
Infection
One of the biggest concerns beyond the pain a woman experiences with engorgement is infection. This is known as mastitis, and leads to a woman experiencing not only breast pain and warm breast tissue, but also flu-like symptoms that come with fever, chills, headache, and further exhaustion.
In order to help prevent infection, regular feedings are essential. Often, the best mastitis treatment, at least for early symptoms, is to massage the breast in a warm shower and express the extra milk.
Furthermore, by working with an International Board Certified Lactation Consultant (IBCLC), parents can have a great resource on how to best deal with, treat, and alleviate these problems. 
Not only is an IBCLC a great resource in helping prevent breast infection, but a great source for your breastfeeding journey to encourage and educate you in best practices. 
The best way to achieve breastfeeding success is to utilize the many tools that an IBCLC offers. 
Burnout
To exclusively breastfeed your baby can be quite overwhelming and exhausting. Between nightly feedings, cluster feedings, and pumping sessions for working mothers, breastfeeding is difficult to maintain. Unless a woman is properly supported by her family, friends, and workplace, the chances that a woman will continue to breastfeed are significantly impacted.
Culture also impacts the likelihood of a baby being breastfed beyond 6 months. The CDC discovered that parents in the Southeast United States are less likely to breastfeed their children past six months. This was in contrast to the Northwest, where business policies and the culture is more breastfeeding-friendly and supportive. 
Conclusion
Despite the nutritional benefits afforded to a breastfed baby, there are many obstacles that can be discouraging for parents on their breastfeeding journey. From exhaustion to pain to lack of supoort, parents have many reasons to give up. 
To increase your chances of success, surround yourself with supportive individuals, reach out to an IBCLC, also known as lactation consultants, and gain the necessary tools required to provide your child with the healthiest option available – you!