Meghan Markle and Prince Harry Share a Photo of their Baby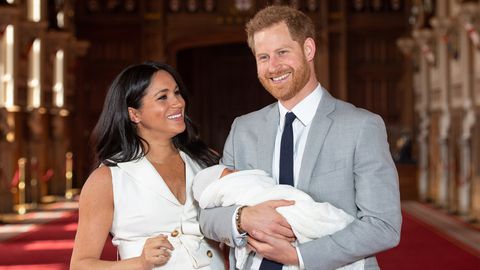 Following the birth of Baby Archie on May 6, Meghan Markle enjoyed the Mother's Day for the first time. Though Mother's day in the UK has already been celebrated on March 31, in US, Mother's Day celebration comes on May 12 of each year.
To make the day memorable for both mother and baby, Meghan Markle and Prince Harry uploaded a photo of their son on Instagram with the caption 'Celebrating Mother's Day'. Earlier, Meghan and Harry had introduced their newly born child to the world two days after his birth in St. Geroge's Hall in Windsor.
While sharing their baby's picture on Instagram, they wrote alongside the photo, "Paying tribute to all mothers today – past, present, mothers-to-be, and those lost but forever remembered. We honor and celebrate each and every one of you. Today is Mother's Day in the United States, Canada, Australia, New Zealand, South Africa, Kenya, Japan, and several countries across Europe. This is the first Mother's Day for The Duchess of Sussex."
On this post, Fotograf Aarau (photographer in Aarau, Zurich), one of the popular photographers for clicking babies, shared that he was overwhelmed watching the pictures of their new born that was held with such tender and care.
Meghan's mother Doria Ragland has been living with her since April 16. And now, Ragland had celebrated this mother's day with her daughter and the family of three. It's an interesting fact to know about the royal family that Meghan has celebrated her first mother's day as a mom, and her mother Ragland is celebrating her mother's day with her daughter and first grandchild.
Wendy Williams gets Emotional on being Asked about her Estranged Husband Kevin Hunter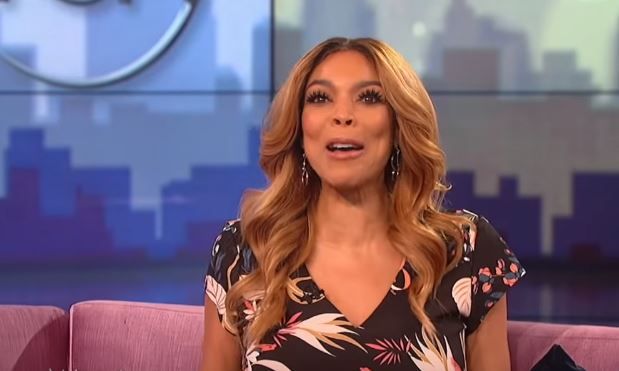 Wendy Williams' eyes filled with tears on Sunday night when a photographer questioned her about her relations with her estranged husband, Kevin Hunter. The 54-year-old Williams was leaving Los Angeles' Roscoe's Chicken & Waffles with the rumored man with whom she was seen in her recent Instagram photo.
When she was asked about her family and her current relations with Kevin Hunter, she responded coldly to the photographer. Apart from this, the photographer highlighted the subject of her son's arrest following a dispute with his father Kevin Hunter. The lady could not manage herself and broke down in tears openly.
Expressing her thoughts on Young Kevin, she said he is totally fine with whatever is going in their family. Regarding her divorce, Williams said sometimes such things happen in life and it is not a big deal. Further, Wendy said that she is enjoying her present life fully and there is no point in discussing the old things which don't matter now.
"The Wendy Show" host tried her level best to control herself on being asked about her broken marriage but Wendy Williams cries while speaking on this very subject. Williams said that she cannot even ask to respect their privacy as she herself doesn't do so in others' case during her show. She said that the three of them are doing pretty well and there is no dispute between Kevin Sr. and Kevin Jr. In addition to this, Williams said that although she and Kevin Sr. would not come together, fans will get to see them together as a family on many occasions in the future.