Merlin Zapravo & His View About the United States' Evolving Music Industry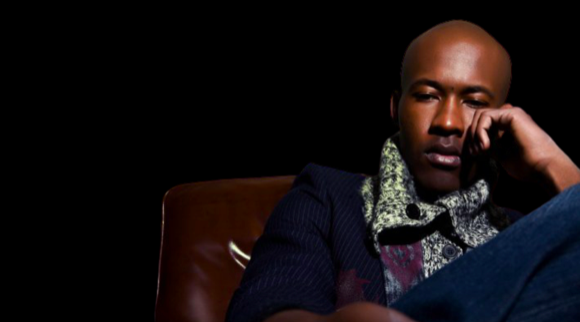 "The singers that top the charts today and produce hit tracks wouldn't have received the same response if they were to make their debut in the industry today. Just like everything else around the world, even the music industry is under a revolution. Not only because of the changing demographics but also because of 'too much happening' in the industry."  Thoughts of Merlin Zapravo when he was asked about the situation of the United States' music industry.
Merlin Zapravo, an emerging music artist, is a man who has faced innumerable challenges and failures to reach where he stands today. His album, "Certified Baller," released in 2019, which caught the attention of music enthusiasts from all around the world. His track, "Green Day," showed the world that Merlin Zapravo had what it takes to excel in the music industry.
After talking to him, it was clear that Merlin would not have faced the same struggles if he had launched a decade earlier. He believes that most of the artists that the audience is so in love with, might not have made it to this point if they had launched their careers today.
"Many people have asked me if my Spanish-Haitian nationality was a reason for my struggles, but my answer has always been no. Music is one of those industries that does not differentiate between people based on their color, culture, religion, caste, or nationality. Music brings people together. However, what makes it difficult for true talent to emerge is because of the market saturation."
Merlin Zarpavo's birth name is Hans Ashté Tondereau, and he was born in Valencia, Spain, on May 25, 1980. He found his passion for music when he was 16 years old. He met Jean Louis Phenol, owner of the Raspo Boyz, through his neighbor. It was when he first realized that music was something he wanted to do in life. He developed his skills while spending time with Jean and then joined "FLEX" in 2001. It was a trio, and it released the first track with Hans in 2002. The song was "Tet Anba," which was a meringue, which the Haitians call Kanaval. Another song was released "Prechi-Precha," featuring Hans, and soon after this, FLEX disbanded.
"After the FLEX disbanded, I decided to work on my solo career. I began working on my songwriting skills as I wanted to come as a strong solo artist."
In 2006, "Johanne," the first single by Hans, was released under the stage name, "Ashte." When he was asked as to why he chose Ashte as his professional name, he replied, "I was born to a Cuban-Haitian mother and my Cuban grandfather, who everyone called Axion, named me Ashte. This is the name of the most famous fictional wizards of all time. My mother gave birth to me when she was just a teenager and had to struggle a lot. This is why my grandfather named me Ashte, and I thought it would serve as a great stage name."
After his first song was released, Ashte was signed by Green Ocean Media, Jean Wesley Emannuel's record label. "I was introduced to Jean Wesley Emannuel, through my friend Michael who was a filmmaker. He helped me get one of the biggest opportunities in my life. I was asked to move to the United States to establish my career."
He worked with Green Ocean Media and released his album, "Apres la Pluie." In 2012. Unfortunately, his album could not impress the world, and his opportunity turned into a nightmare. He recalls his experience saying, "I was hopeful and sure that this was an opportunity for me, this was the time for my success, but I did not bring the factor of saturation in my consideration, …, it was a major setback in my life, but I could not give up, not just yet!"
He agrees that his things did not go well because the industry was too saturated. He was confident about his craft, and he was not ready to give up. This is how he described his life after the release of his album, "When I could not figure things out, I decided to settle in Manhattan and began offering dancing lessons. During this time, I also worked as a fitness trainer, appeared as a guest teacher for dance studios."
He visited several fitness facilities, including Haiti, Venezuela, Dominican Republic, Brazil, Cuba, and New York City. Ashte also appeared multiple tryouts, but nothing seemed to work. He states, "I barely made a good living in New York City; sometimes, I could not even pay for food. But I invested in myself and acquired fitness certifications."
However, this was the end of his suffering, as in 2019, he transformed from "Ashte," to "Merlin Zapravo," giving the world some amazing tracks that redefined Pop, R&B, Hip-Hop/Rap, Reggae Dancehall genres. After his successful album, "Certified Baller," he released some impressive hits, including "Homie King," "Hello Mama," "Believe in Me," and "Nashville Butterfly." Moreover, he was signed by "Left Right Music Group."
"I believe that things would have been different for me, and my struggles would have been less if I had stepped into the market a little earlier. But I grateful for all my struggles and failure as they have made me the Merlin Zapravo the world has come to know."
The 41-year-old singer and songwriter, dancer, actor, and producer, is a notable entity in the world of music. Not only because of silvery lyrics and captivating vibe but due to the struggles and challenges, he fought to turn his dream into reality! 
Discovering The Influence of Jazz and Soul in Hip-Hop Sampling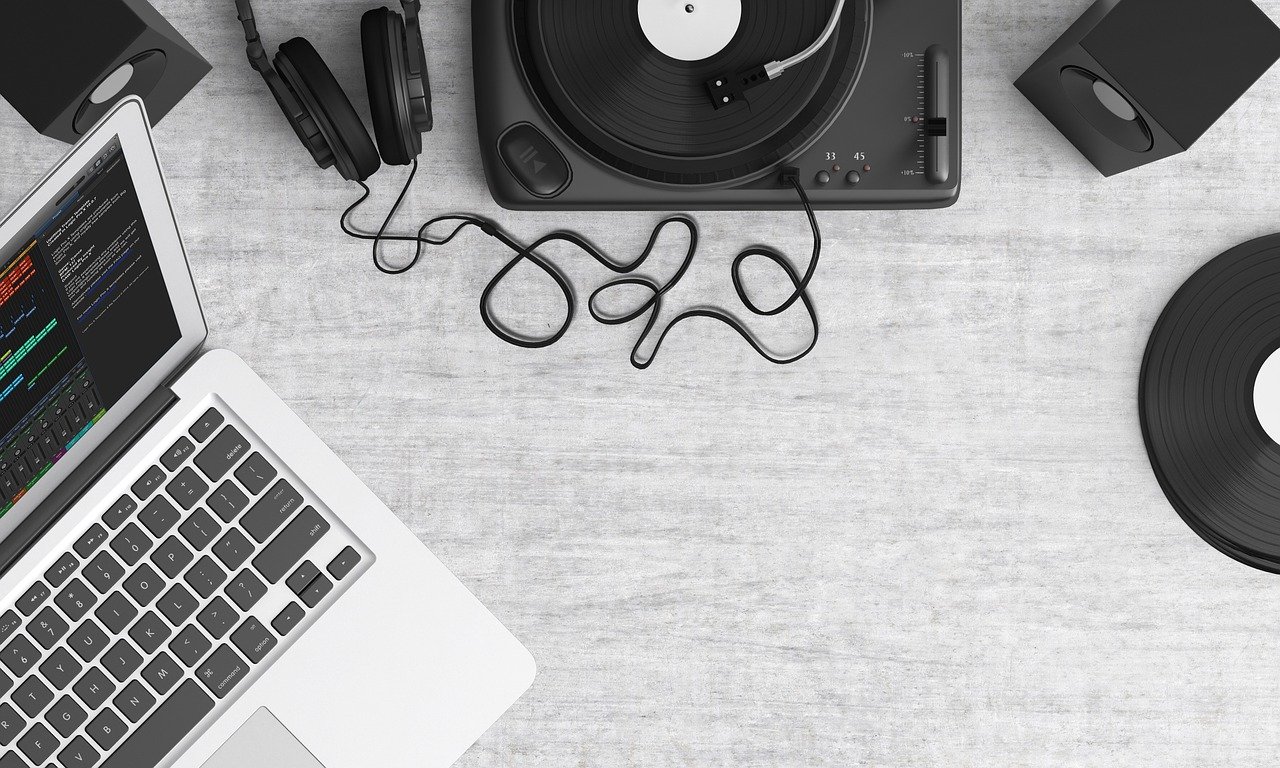 Hip-hop music has taken over the world since its ascension from the streets of the Bronx in New York City. Characterized by its unique blend of poetry, rhythm, and beats, hip-hop has produced some of the world's most iconic musicians and songs. One of the hallmarks of hip-hop music is its creative sampling techniques, which involves using snippets of music from old records to recreate new sounds. But where do these samples come from? And what has been the major influence behind hip-hop sampling?
The answer is jazz and soul music. In this blog post, we'll put jazz and soul music under the microscope as expert Benjy Grinberg explores how these genres have influenced hip-hop sampling.
Jazz Music Influence On Hip-Hop Sampling
Jazz music was a major inspiration behind the early days of hip-hop music. Jazz music was all about improvisation and freestyling, which is very much in the DNA of hip-hop. In the early days of hip-hop, DJs often looped beats from jazz records to create breakbeats, which became the building blocks of early hip-hop music. One of the most sampled jazz artists in hip-hop is none other than the legendary saxophonist John Coltrane. Coltrane's music has been sampled in countless hip-hop songs, and his influence can be felt in the music of many hip-hop icons, including Wu-Tang Clan, Nas, and Kendrick Lamar.
Soul Music Influence On Hip-Hop Sampling
Soul music, on the other hand, was all about emotion and expression. The raw, unfiltered passion of soul music was aptly captured in the sampling techniques of early hip-hop producers. One of the most sampled soul artists in hip-hop is James Brown. Brown's unique blend of funk, soul, rhythm, and blues has been sampled in countless hip-hop tracks. Brown's "Funky Drummer" has become one of the most iconic samples in hip-hop and has been used by everyone from Public Enemy and Run-DMC to Dr. Dre and Kanye West.
Jazz And Soul Music As A Source Of Inspiration For Hip-Hop Sampling
As hip-hop music evolved, so did its sampling techniques. Producers and artists began to look beyond just using samples to create beats but also as a source of inspiration for their lyrics and melodies. Jazz and soul music became fertile ground for this kind of experimentation. Artists like A Tribe Called Quest, De La Soul, and The Roots infused jazz and soul samples into their music, not just for the danceable beats but also to add depth and richness to their lyrics and melodies.
Other Examples Of Jazz And Soul Sampling
Hip-hop's rich history is peppered with countless examples of jazz and soul samples. Some of the most iconic tracks in the genre owe their existence to these tried-and-true sources. One example of hip-hop greatly influenced by these genres is "N.Y. State of Mind" by Nas. The track samples Joe Chambers' "Mind Rain," featuring a haunting and soulful beat with Nas's gritty and introspective lyrics. Another iconic track that has sampled jazz is "Electric Relaxation" by A Tribe Called Quest. The track heavily samples Ronnie Foster's "Mystic Brew," creating a hypnotic and smooth rhythm that complements Q-Tip and Phife Dawg's playful yet insightful lyrics. These songs and many more showcase the versatility and creative genius of hip-hop producers who have skillfully incorporated jazz and soul samples to create a new wave of music.
Final Thoughts
In conclusion, jazz and soul music have significantly influenced hip-hop music. Jazz represents the improvisational spirit and freestyling DNA that runs through hip-hop music, while soul represents the raw, unfiltered emotions that hip-hop music embodies. Jazz and soul music have been sampled and used as inspiration by countless hip-hop producers and artists, and their influence can be felt in the music of some of hip-hop's most iconic names, from Wu-Tang Clan, Nas, and Kendrick Lamar to Public Enemy, Run-DMC, Dr. Dre, and Kanye West. According to Benjy Grinberg, without jazz and soul music, hip-hop music would not be what it is today – a global phenomenon that has influenced not just music but also fashion, art, and culture.