Michigan Resident Made $239K from 25-cent Slot Machine in a City Casino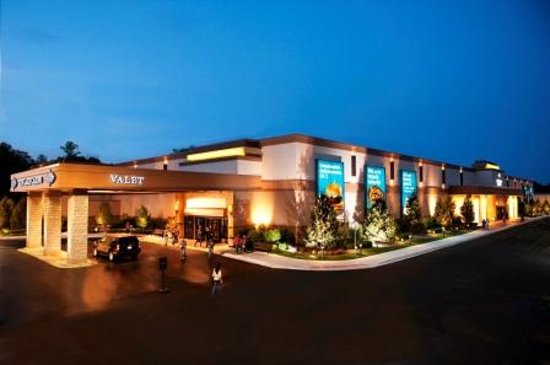 A Michigan man cracked a jackpot slot when he made $239K from just 25-cent during his visit to Gun Lake Casino. The jackpot amount is the third largest win at the West Michigan located casino since it opened in 2011. The player is from Portage and chose to remain anonymous due to security reasons. The Portage players cracked the jackpot while playing Wheel of Fortune slot machine.
The lucky winner said after jackpot hitting, "I felt good about the day and then it happened. It was unfricken-believable. I cannot wait to share with my friends and family. I have so many trips in mind that I cannot wait to go enjoy."
Recently, two guests also won Bonanza Bucks Jackpots worth a total of $59,000 at Gun Lake casino. According to jackpot-spiele.com, jackpot games vary from slot machine to slot machine. Usually, casinos contain four to five jackpot slots. Some of the slot games which have the highest possibility of jackpots are Mega Fortune and Hall of Gods.
Vice President of Gun Lake Casino, Jose Flores said, "There is a great buzz around the property with all of these recent wins, We are focused on providing an incredible entertainment experience for all of our guests and celebrating wins like this adds to the excitement."
Offline and online casino platforms are offering jackpots in almost every game. In February 2017, most unexpected jackpot winning happened, when Sweden player, Jessica made a profit of 4.3 million in Mr. Green Casino. Earlier she had also won a jackpot of the amount of 1.4 million euros at the slot machine Siberian Storm in 2015.
Break Media: Giving a lifetime opportunity to up & coming artists with their entertainment company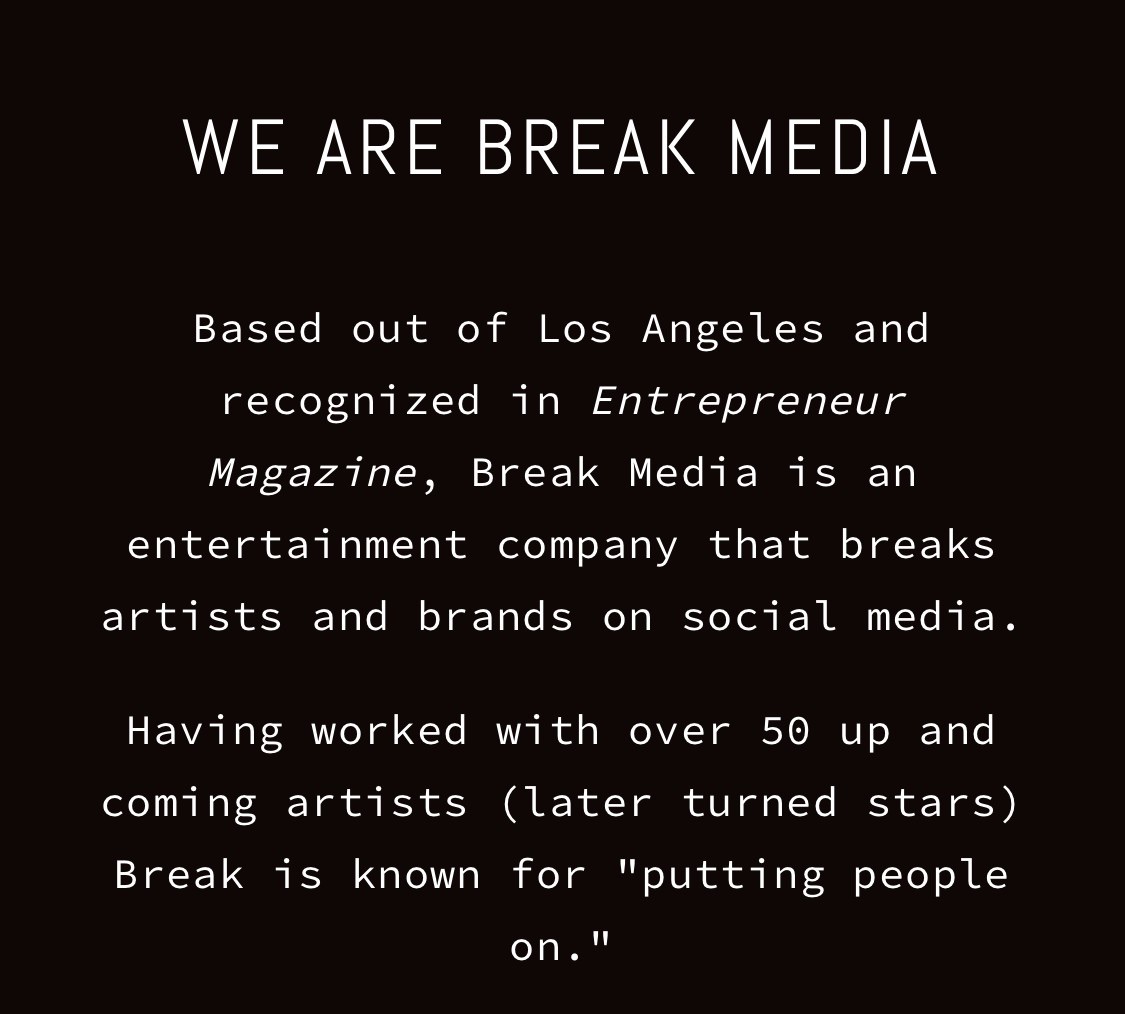 Considered to be the best in the USA, Joey Hickson's Break Media is both learning & a path-breaking platform for artists.
The way the world of social media has seen a rise, especially in the past few years is staggering. The number of people who have joined the bandwagon on social media is incredible knowing the various opportunities & admiration that the online platform offers an individual. When you are aware of such advantages of the medium, it is natural that some companies use the same to provide opportunities to clients who associate with them. Break Media by Joey Hickson is one of the best entertainment companies in the US that works for the growth & betterment of up & coming artists, athletes & influencers, who have talents that the world must know about.
Break Media is a visionary company created by Joey Hickson that provides the ultimate solutions to many artists & influencers across the world looking to get a chance of their lifetime to showcase their talents globally. Hickson, who is also a renowned social media influencer in the US, knows how to effectively use social media platforms to carve a path for talented youngsters & give them a platform which can turn out to be fruitful for their careers.
Hickson's company works for placing these talented people in front of huge audiences by helping them create an image on social media & in the outside world. The social media world is already crowded with many such similar companies & to still make a special place in the online world is something Hickson has achieved with his determination & hard work. Break Media is also unique because the work they do for influencers & artists; they do not claim any credit for their increasing popularity amongst the masses & the classes.
Today with his consistent efforts, Hickson has been able to take Break Media to the peak of the media industry, which is popularly recognised as a company that guides & supports talented artists & influencers.
Providing top services in influencer personality management, music promotion, collaborations on the agency's 350 million network & many more such amazing services, Break Media has been successful in giving a break to artists worldwide. Looking at the rate the agency is growing along with its clients, it won't come as a surprise if the agency develops many other things through social media platforms for the artists & influencers.
If you too wish to make your dreams a reality, you can connect with them on Instagram @break or can visit their
Website : breakmedia.us
Instagram : https://instagram.com/break