Mihir Sukthankar's Life of Finance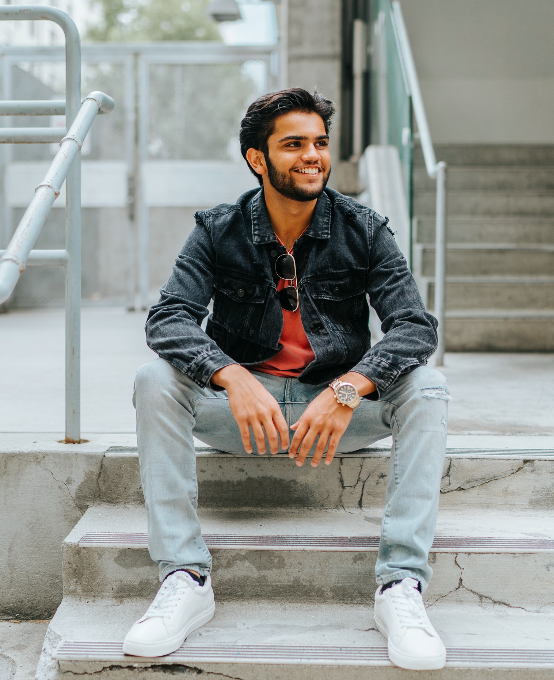 People enter the trading and investing game for a wide variety of reasons. Primary to these, of course, is to make money. The exact type varies, with people entering the market to make a quick buck, save their money as assets, or "grow" their money with investments as a source of passive income. For some more successful traders, trading can become a solid career that provides various benefits, like flexible working arrangements and potential financial freedom. For those who are even more dedicated, trading can become a lucrative lifestyle that results in riches unachievable through a conventional nine-to-five job.
Though it is the main reason, money is not solely why people start trading. For those with the cash to spare, trading is done as an enjoyable and occasionally profitable hobby. These people see trading as a game, enjoying the gamble of risk and reward the activity provides.
Stocks and options trader Mihir Sukthankar is a little bit of both. Starting on the stock market at just 14 years old, Mihir quickly discovered his interest as well as his aptitude for the endeavor. Like most young traders, Mihir initially saw trading as an easy source of alternative income, as well as an entertaining way to pass the time. It did not take long for Mihir's spark of interest in finance, however, to turn what was once a hobby into a lifestyle and full-time career.
At just 18 years old, Mihir is now highly successful as a trader, mentor, and entrepreneur, being the owner of three financial companies. His mindset of passion, resilience, and hard work allowed him to acquire the skills and experiences needed to thrive in the highly competitive financial industry.
In contrast to Mihir's journey, the story of most young investors is vastly different. After being pushed to the market by an ailing economy and a pandemic-borne global financial crisis, impetuous and inexperienced young investors are being eaten up by finance veterans. Compounding the problem is the popularity of various fintech firms that promise quick and easy profits and provide avenues for trading without offering essential guidance to its new investors.  
With his firsthand knowledge of the young investor experience, Mihir saw the situation as a problem that he is in a unique position to solve. As a bonus, his experience in coding and managing teams in his past work with nonprofit organizations helped him establish the financial companies he had in mind.
Mihir's first company was Traders Circle X, an association of options traders under Mihir's guidance. It was based on the idea of signals, which are easily comprehensible and navigable instructions that can be followed by traders of any kind. Under the expert analysis of Mihir and his hand-picked partners, TCX has grown to a group of 4,000 traders. As a further sign of the organization's success, the confidence of its member traders has seen them leaving their jobs for a full-time career in trading despite the difficulties brought about by the pandemic.
Client feedback from TCX inspired Mihir's second company, BoostedQuant. In contrast to TCX, BoostedQuant is targeted more toward passive traders without the time but with the resources required to engage in trading. BoostedQuant is a machine-learning trading AI that analyzes and learns from past and present market conditions to foresee and recommend financial decisions for the future. As a unique added feature, BoostedQuant also allows its users to modify its algorithm to account for their risk preferences and trading behavior.
Mihir's latest company is Market Dice, a one-stop hub that condenses relevant market information to a newsletter format to allow clients to make informed decisions. To further this objective, Mihir aims for Market Dice to offer online seminars in the future tackling lessons on stocks, real estate, cryptocurrency, futures trading, and other traditional, new, and emerging forms of financial markets.
To develop his skills for himself and the thousands of traders who follow him, Mihir continues to engage in trading on top of his efforts in maintaining and developing his companies. Mihir aims to become a successful and equally innovative owner of his own hedge fund and prop trading firm in the near future. In parallel, Mihir wants to use his hard-earned knowledge to help others achieve the same level of financial success.
You may follow Mihir on his Instagram, @mihirtrades.
Outsourcing Front-End Development Services: Insider's Guide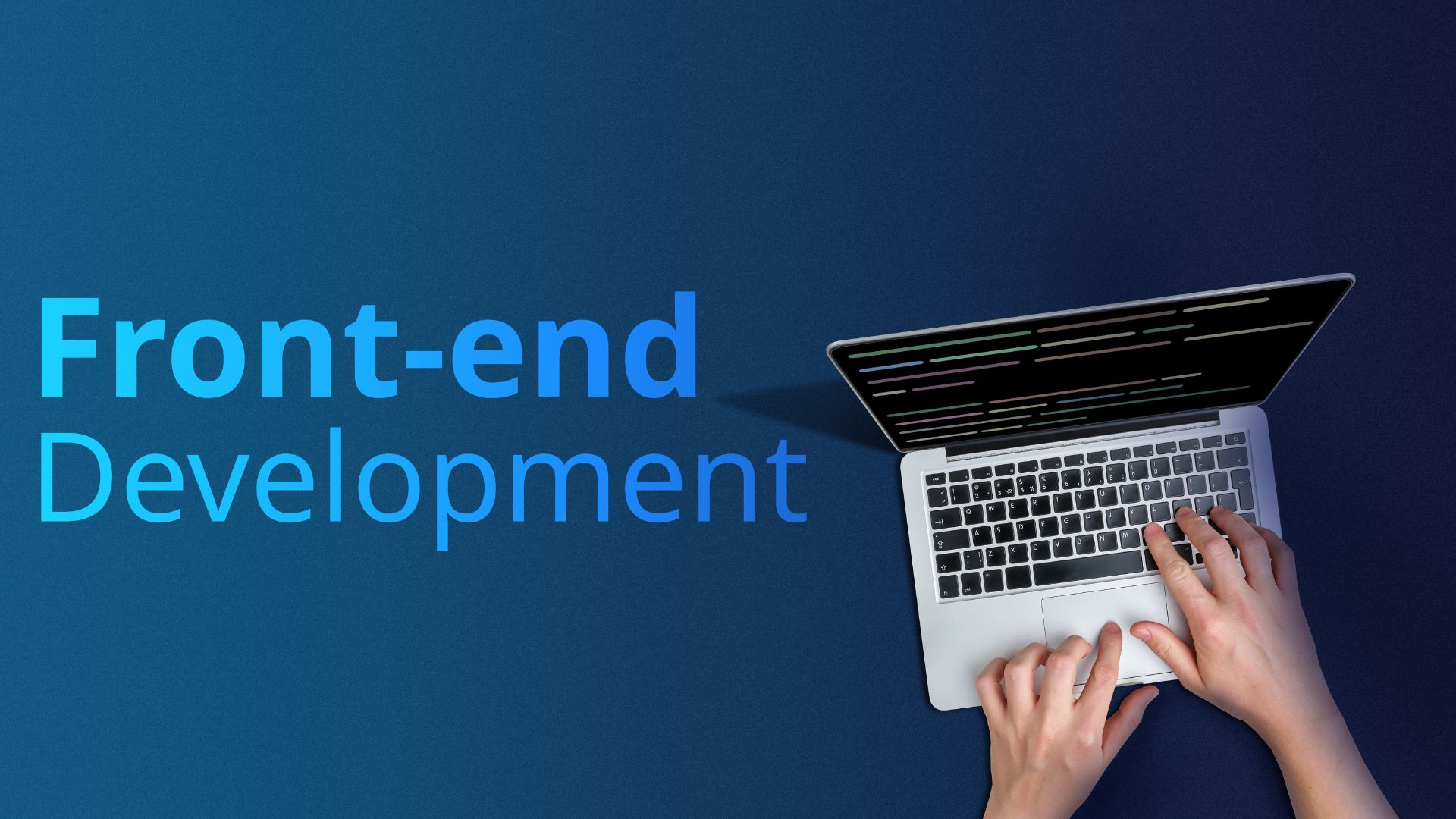 Outsourcing front-end development services has become increasingly popular in recent years as companies look to access specialized skills and expertise, and save on labor costs. According to the Global Outsourcing Survey made by Deloitte, the top reasons for outsourcing front-end development are to access specialized skills (57%), cost savings (50%), and to free up internal resources (49%).
This article will cover some frequently asked questions (FAQs) in a Q&A way to help you make an informed decision when considering outsourcing front-end development services. We'll address concerns such as how to find the right vendor, how to communicate effectively, and how to manage the project to ensure success. By the end of this article, you'll have a better understanding of the considerations and best practices for outsourcing front-end development services.
What is front-end development?
Front-end development, or client-side development, refers to designing and implementing a website's or application's user interface (UI). It involves creating the layout, visual design, and interactive features that users interact with when they visit a website or use an app.
Front-end developers use a variety of programming languages and technologies to build the UI, including HTML, CSS, and JavaScript. They also need to have a strong understanding of user experience (UX) design principles and be able to create visually appealing and intuitive interfaces that meet the needs of the target audience.
Front-end development plays a crucial role in the user experience of a website or application, and it's an essential part of any digital product. The work of a front-end developer often intersects with that of a UX designer and a back-end developer.
Why should I consider outsourcing front-end development services?
As mentioned in the intro, there are several reasons why outsourcing front-end development services may be an excellent option for your company. One of the main reasons is cost savings. Outsourcing is often more cost-effective than hiring in-house developers, especially if you only need front-end development services for a specific project. 
Also, a company can benefit from a vendor's specialized skills and experience and the ability to scale its development resources as needed. This can be especially useful for companies with fluctuating project demands or in need to quickly ramp up or down their development efforts.  
In addition, outsourcing front-end development can allow a company to focus on its core competencies and improve the overall quality of the product, as well as save time by delegating the development work to a vendor. 
How do I find the right front-end development company to work with?
Finding the right front-end development company to work with is crucial for a successful project. Start by defining your project goals, timelines, and budget, and research potential vendors with experience in the technologies and frameworks relevant to your project. 
Review the company's portfolio and case studies to get a sense of their past work and the types of projects they have experience with. Glassdoor, Trustpilot, LinkedIn, GoodFirms or Clutch are some platforms to do this. Consider the company's culture and values. You can also request references and speak with past clients to get an idea of the company's track record and how well they handle challenges like yours. 
What should I consider when choosing a front-end development company?
There are several factors to consider when choosing a front-end development company. Technical skills and experience are crucial, as the company will be responsible for building and implementing the UI of your website or application. Check if the company has experience with the technologies and frameworks you need for your project.
Effective communication and collaboration are also essential. Verify that the vendor has a track record of working well with clients and can effectively communicate and collaborate with your team. Cultural fit is also important, as you will be working closely with the vendor for the duration of the project. It's a good idea to have a face-to-face or video call meeting to get a sense of the company's culture and see if it aligns with your own.
Finally, consider the company's pricing and business model. Make sure the company is transparent about its rates and fees and that they align with your budget. Also, consider whether the company offers flexible pricing options or packages that may be more suitable for your needs.
Once you've narrowed down your options, it's a good idea to request proposals from a few different vendors. This will allow you to compare and contrast their approaches and determine the best fit for your project. 
Bringing it all together
In summary, outsourcing front-end development services can be an easy, cost-effective, and efficient way to access specialized skills and expertise. By carefully considering factors such as technical skills, communication and collaboration abilities, cultural fit, pricing, and business model, you can find the right vendor to meet your needs and achieve success with your project.