Most Anticipated Superhero Movies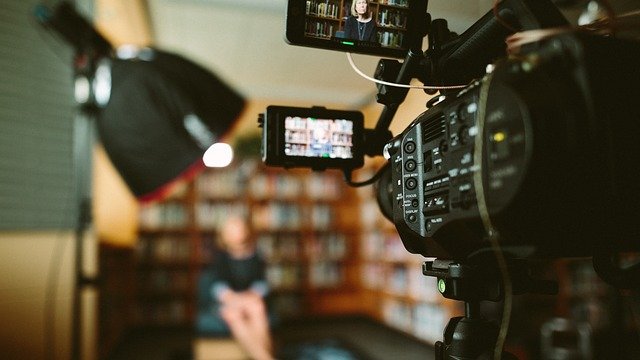 With the superhero genre becoming more popular, Marvel and DC are continuing to battle for the top spot when it comes to record-breaking box office successes and glowing critical reception. There are many new films in development and avid superhero fans are preparing themselves for the next era of reboots and reinterpretations of their favorite characters.
Here are some of the most anticipated releases in the superhero genre:
Spider-Man: No Way Home
Spider-Man: No Way Home will be swinging into theaters on December 17th, 2021. The third in the new, rebooted Spider-Man franchise, this joint Marvel Studios, and Sony Pictures venture will be focusing on Peter Parker's journey after the world finds out that he is Spider-Man, with his quest leading him to Doctor Strange for help. With rumblings of a multiverse being presented in the film, thanks to the casting of Alfred Molina and Jamie Foxx as Doctor Octopus and Electro from the other two Spider-Man franchises, fans are fired up and can't wait to see this in cinemas.
The Batman
Due to be released on March 4th, 2022, The Batman makes for another rebooted incarnation of the character, set in the Dark Knight's earlier days as he finds the balance between his true identity and crimefighting identity. As he discovers the extent of Gotham's corruption, Batman faces off with a serial killer known as The Riddler.
Comic book fans are already excited to see how the new cast will make the characters their own. The movie will feature Robert Pattinson as a less experienced Batman in the earlier stages of his character arc, and Paul Dano as the murderous puzzle-meister The Riddler, who creates puzzles and games to confound the Dark Knight and the police force.
In the lead-up to the release of the movie, it's likely we'll be seeing fresh merchandise and franchised games appearing. As we all know, the promotional campaigns for previous superhero movies have been colossal. For example, Microgaming released their own acclaimed Batman-themed slot game following the widespread success of Christoper Nolan's reinterpretation of the iconic character. The Dark Knight Rises Slot was unique due to the fact it featured clips from the film and allowed players to fight notable villains from the franchise after spinning the reels. If you're a fan of superhero games and want to play more games for fans of various films, Bonusfinder has collated some of the best options on the market.
In addition, online casino directories such as bonus.ca have helpfully ranked the offerings available on the market, clearly outlining their features, bonuses, and reviews for the benefit of new players. To ensure you get the best value for your money, it's definitely worth having a browse at the options available. Plenty of online casinos offer superhero-inspired slots with Leovegas being just one example: its Super Hero slot is one of its most popular games.
Doctor Strange in the Multiverse of Madness
Due to be released on March 25th, 2022, Doctor Strange in the Multiverse of Madness is one of the most ambitious upcoming superhero movies on the way and its title alone has been thrilling fans around the globe. Directed by Sam Raimi, this superhero flick will see Benedict Cumberbatch's Doctor Strange teaming up with Elizabeth Olsen's Scarlet Widow as a direct crossover to Disney+ series Wandavision.
Black Adam
Black Adam is one of the most exciting upcoming superhero releases. Due to be released on July 29th, 2022, and starring Dwayne Johnson, Black Adam focuses on the origin story of the Shazam anti-hero Black Adam. The movie has been in works by Warner Bros. for several years and its cast includes the likes of Pierce Brosnan, Noah Centineo, Aldis Hodge, and Quintessa Swindell and introduces new characters to the DC Universe including Atom Smasher, Cyclone, Doctor Fate, and Hawkman.
Guardians of the Galaxy Vol. 3
Guardians of the Galaxy Vol. 3 is the latest film in this space-age series and is due to be released in two years' time on May 5th, 2023. Written and directed by James Gunn, the series will be a continuation of the two previous Guardians films, with the main cast reprising their roles from the previous movies. Elements of the plot are currently unknown, but given that the first two movies were commercial successes, fans of the series are anticipated to see what the next one has to offer.
There are lots of superhero movies coming out soon and fans can't wait to see what all the fuss is about!
Discovering The Influence of Jazz and Soul in Hip-Hop Sampling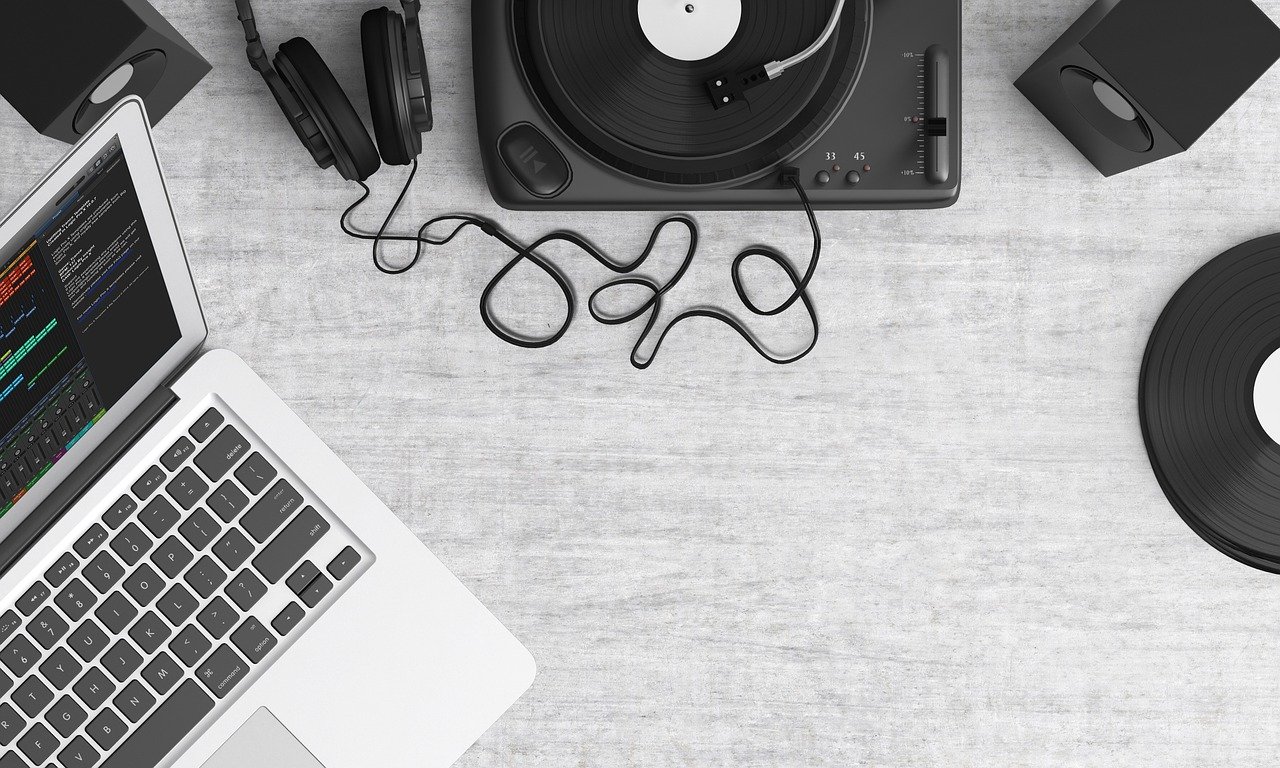 Hip-hop music has taken over the world since its ascension from the streets of the Bronx in New York City. Characterized by its unique blend of poetry, rhythm, and beats, hip-hop has produced some of the world's most iconic musicians and songs. One of the hallmarks of hip-hop music is its creative sampling techniques, which involves using snippets of music from old records to recreate new sounds. But where do these samples come from? And what has been the major influence behind hip-hop sampling?
The answer is jazz and soul music. In this blog post, we'll put jazz and soul music under the microscope as expert Benjy Grinberg explores how these genres have influenced hip-hop sampling.
Jazz Music Influence On Hip-Hop Sampling
Jazz music was a major inspiration behind the early days of hip-hop music. Jazz music was all about improvisation and freestyling, which is very much in the DNA of hip-hop. In the early days of hip-hop, DJs often looped beats from jazz records to create breakbeats, which became the building blocks of early hip-hop music. One of the most sampled jazz artists in hip-hop is none other than the legendary saxophonist John Coltrane. Coltrane's music has been sampled in countless hip-hop songs, and his influence can be felt in the music of many hip-hop icons, including Wu-Tang Clan, Nas, and Kendrick Lamar.
Soul Music Influence On Hip-Hop Sampling
Soul music, on the other hand, was all about emotion and expression. The raw, unfiltered passion of soul music was aptly captured in the sampling techniques of early hip-hop producers. One of the most sampled soul artists in hip-hop is James Brown. Brown's unique blend of funk, soul, rhythm, and blues has been sampled in countless hip-hop tracks. Brown's "Funky Drummer" has become one of the most iconic samples in hip-hop and has been used by everyone from Public Enemy and Run-DMC to Dr. Dre and Kanye West.
Jazz And Soul Music As A Source Of Inspiration For Hip-Hop Sampling
As hip-hop music evolved, so did its sampling techniques. Producers and artists began to look beyond just using samples to create beats but also as a source of inspiration for their lyrics and melodies. Jazz and soul music became fertile ground for this kind of experimentation. Artists like A Tribe Called Quest, De La Soul, and The Roots infused jazz and soul samples into their music, not just for the danceable beats but also to add depth and richness to their lyrics and melodies.
Other Examples Of Jazz And Soul Sampling
Hip-hop's rich history is peppered with countless examples of jazz and soul samples. Some of the most iconic tracks in the genre owe their existence to these tried-and-true sources. One example of hip-hop greatly influenced by these genres is "N.Y. State of Mind" by Nas. The track samples Joe Chambers' "Mind Rain," featuring a haunting and soulful beat with Nas's gritty and introspective lyrics. Another iconic track that has sampled jazz is "Electric Relaxation" by A Tribe Called Quest. The track heavily samples Ronnie Foster's "Mystic Brew," creating a hypnotic and smooth rhythm that complements Q-Tip and Phife Dawg's playful yet insightful lyrics. These songs and many more showcase the versatility and creative genius of hip-hop producers who have skillfully incorporated jazz and soul samples to create a new wave of music.
Final Thoughts
In conclusion, jazz and soul music have significantly influenced hip-hop music. Jazz represents the improvisational spirit and freestyling DNA that runs through hip-hop music, while soul represents the raw, unfiltered emotions that hip-hop music embodies. Jazz and soul music have been sampled and used as inspiration by countless hip-hop producers and artists, and their influence can be felt in the music of some of hip-hop's most iconic names, from Wu-Tang Clan, Nas, and Kendrick Lamar to Public Enemy, Run-DMC, Dr. Dre, and Kanye West. According to Benjy Grinberg, without jazz and soul music, hip-hop music would not be what it is today – a global phenomenon that has influenced not just music but also fashion, art, and culture.