Most Anticipated Superhero Movies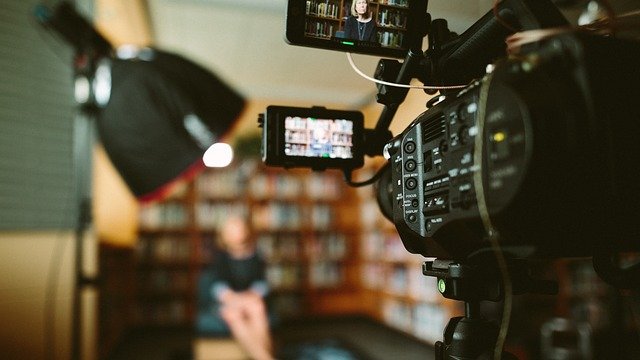 With the superhero genre becoming more popular, Marvel and DC are continuing to battle for the top spot when it comes to record-breaking box office successes and glowing critical reception. There are many new films in development and avid superhero fans are preparing themselves for the next era of reboots and reinterpretations of their favorite characters.
Here are some of the most anticipated releases in the superhero genre:
Spider-Man: No Way Home
Spider-Man: No Way Home will be swinging into theaters on December 17th, 2021. The third in the new, rebooted Spider-Man franchise, this joint Marvel Studios, and Sony Pictures venture will be focusing on Peter Parker's journey after the world finds out that he is Spider-Man, with his quest leading him to Doctor Strange for help. With rumblings of a multiverse being presented in the film, thanks to the casting of Alfred Molina and Jamie Foxx as Doctor Octopus and Electro from the other two Spider-Man franchises, fans are fired up and can't wait to see this in cinemas.
The Batman
Due to be released on March 4th, 2022, The Batman makes for another rebooted incarnation of the character, set in the Dark Knight's earlier days as he finds the balance between his true identity and crimefighting identity. As he discovers the extent of Gotham's corruption, Batman faces off with a serial killer known as The Riddler.
Comic book fans are already excited to see how the new cast will make the characters their own. The movie will feature Robert Pattinson as a less experienced Batman in the earlier stages of his character arc, and Paul Dano as the murderous puzzle-meister The Riddler, who creates puzzles and games to confound the Dark Knight and the police force.
In the lead-up to the release of the movie, it's likely we'll be seeing fresh merchandise and franchised games appearing. As we all know, the promotional campaigns for previous superhero movies have been colossal. For example, Microgaming released their own acclaimed Batman-themed slot game following the widespread success of Christoper Nolan's reinterpretation of the iconic character. The Dark Knight Rises Slot was unique due to the fact it featured clips from the film and allowed players to fight notable villains from the franchise after spinning the reels. If you're a fan of superhero games and want to play more games for fans of various films, Bonusfinder has collated some of the best options on the market.
In addition, online casino directories such as bonus.ca have helpfully ranked the offerings available on the market, clearly outlining their features, bonuses, and reviews for the benefit of new players. To ensure you get the best value for your money, it's definitely worth having a browse at the options available. Plenty of online casinos offer superhero-inspired slots with Leovegas being just one example: its Super Hero slot is one of its most popular games.
Doctor Strange in the Multiverse of Madness
Due to be released on March 25th, 2022, Doctor Strange in the Multiverse of Madness is one of the most ambitious upcoming superhero movies on the way and its title alone has been thrilling fans around the globe. Directed by Sam Raimi, this superhero flick will see Benedict Cumberbatch's Doctor Strange teaming up with Elizabeth Olsen's Scarlet Widow as a direct crossover to Disney+ series Wandavision.
Black Adam
Black Adam is one of the most exciting upcoming superhero releases. Due to be released on July 29th, 2022, and starring Dwayne Johnson, Black Adam focuses on the origin story of the Shazam anti-hero Black Adam. The movie has been in works by Warner Bros. for several years and its cast includes the likes of Pierce Brosnan, Noah Centineo, Aldis Hodge, and Quintessa Swindell and introduces new characters to the DC Universe including Atom Smasher, Cyclone, Doctor Fate, and Hawkman.
Guardians of the Galaxy Vol. 3
Guardians of the Galaxy Vol. 3 is the latest film in this space-age series and is due to be released in two years' time on May 5th, 2023. Written and directed by James Gunn, the series will be a continuation of the two previous Guardians films, with the main cast reprising their roles from the previous movies. Elements of the plot are currently unknown, but given that the first two movies were commercial successes, fans of the series are anticipated to see what the next one has to offer.
There are lots of superhero movies coming out soon and fans can't wait to see what all the fuss is about!
AL Jetson – Revamping Season (Interview)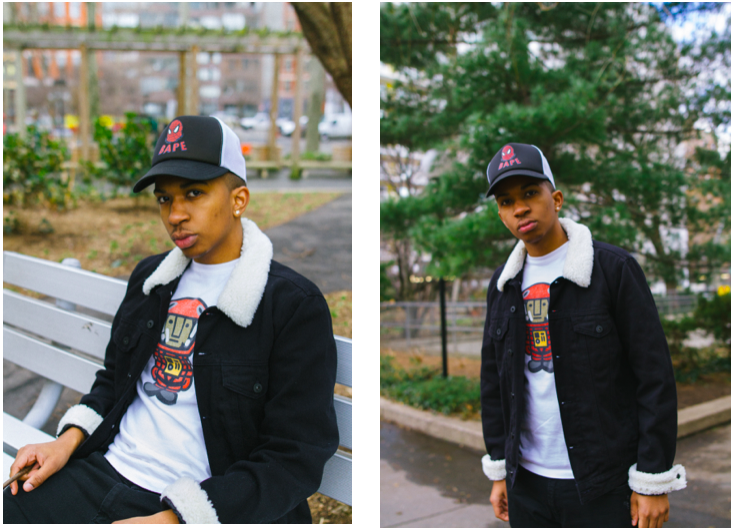 Hip Hop Artist and Crypto Investor, AL Jetson, is encouraging entrepreneurs the importance of structuring their success and detailed planning for all business endeavors. "4TH QUARTER PREPARATION"
On October 30th, Kimberly Vilson met up with AL Jetson at Trapxotics (Bushwick, NYC) for an interview! 
INTERVIEW
Kim: If you would be able to work with any artist who would they be?
AL Jetson: Drake, Kanye West, Justin Bieber, Cardi B, Lil Wayne, Brandy, Ashanti, Charlie Wilson, Snoop Dogg, Trey Songz, Luke James, Vybz Kartel, Chris Brown, Chris Rock, Ma$e, Kirk Franklin, Mary Mary, Rick Ross, Roddy Ricch, Rowdy Rebel, Rich the Kid, Normani, Nas, Nicki Minaj, Kat Williams, Black Thought, Andre 3000, Jamie Fox, Jidenna, Ludacris, Pharrell, Chief Keef, Pinksweat$, Ty Dolla $ign, Big Sean, Brent Fiayaz, City Girls, Tory Lanez, Latto, Rod Wave, Ski Mask the Slump God, Phabo, Charles Hamilton, Polo G, Future, Lil Baby, Dream Doll, Sy Ari Da Kid, Jennaske, Shenseea, Mavado and Meek Mill.
Kim: Other than music, what's something that you enjoy spending your time doing?
AL Jetson: I really enjoy trading and investing into Cryptocurrencies, traveling the world and writing poetry. I generally just try to have fun. I be feeling like I'm in Sims and shit (laughs).
Kim: Would you ever be in law enforcement?
AL Jetson: If I ever got involved with law enforcement, I would become a defense attorney. I would like to help out the wrongfully accused. I studied criminal Justice in college.
Kim: If there was a negative in history, what event would you stop from happening?
AL Jetson: Honestly, I believe that everything is supposed to happen for a reason, I wouldn't change anything. I'm not God, I would just let it be. Every negative turns into a positive, depending on how you look at it. Fate is really a part of your destiny.
Kim: Do you have a sport you are particularly interested in?
AL Jetson: Basketball is my favorite sport. 
Kim: What Island would you move to if you could?
Al Jetson: Hawaii or the Bahamas. I've been to Hawaii and San Juan. I really enjoyed it traveling to both of them, hopefully I get to visit the Bahamas someday. 
Kim: What advice would you give the youth?
AL Jetson: Avoid too much self-doubt, what people say and think about you is none of your business and the only validation that matters is your own. Be yourself and Self-love is the best.
Kim: What neighborhood did you grow up in?
AL Jetson: East Flatbush, Brooklyn NY. 
Kim: AL Jetson, What are some of your favorite clothing brands?
AL Jetson: Supreme, Bape, Ralph Lauren, Louis Vuitton, ASOS . ASOS fits me well.
Kim: Do you see kids in your future?
AL Jetson: Me and my moms was just talking about this (laughs). Not Now but when I'm like 30. There's no time frame, that's just what I'm comfortable with.
Kim:  Where did you go to high school?
AL Jetson: I went to a Catholic school named Bishop Ford then I transferred to St Edmund Prep and graduated from there.
Kim: How long would it take you to make an album?
AL Jetson: I like to turn my album into 4 different phases of life and introduce ifferent characters throughout the storyline. These characters will go through situations in their lives, and it will express how it changed them as a person. These phases will be called: Based on a Fantasy, based on a Perspective, based on a Reality and Based on a True Story.
Kim: I see you like animation, what would be some of your favorite shows?
AL Jetson: Ed, Edd and Eddy, Justice League, Naruto, One Piece, Katekyo Hitman Reborn. (Those are the vibes)
Kim: How would you go about revamping or rebranding? Do you plan on rereleasing any projects?
AL Jetson: Through my period of revamping, I realized that I should only focus on the things that I can control. Especially when this is the fourth quarter of the year. I need to learn how to work smarter rather than working harder in order to achieve my goals in a timely manner. Stay tuned I have a lot up my sleeve.
MORE IN RECENT NEWS
On last week's 2nd episode of the Display Podcast streamed to a live audience on Instagram Page @displayentertainment, AL Jetson and the host HBK Zachery leaked some details about what his followers can expect in 2022 including a song release featuring Lil B the Base God and some details about a music festival in Salt Lake City, UT. But Al Jetson stuck true to his philosophy of not sharing too much information about plans before they have been put into action.
Although his mindset for the rest of this year shifted from releasing quantity of content to more well planned out releases that included a marketing campaign, he already has a fair share of highly entertaining music videos out now featuring his alter-ego character "Blacc Hefner"
To save you time, stream one of our editorial's personal favorites here!!!
AL Jetson – Better Off ft. Dylan Reese (Official Music Video)
CLICK HERE TO FOLLOW @ALJETSON ON INSTAGRAM
STORY SOURCING -> DISPLAY ENTERTAINMENT