Mr John Bonavia's Passion Is the Genesis of Genius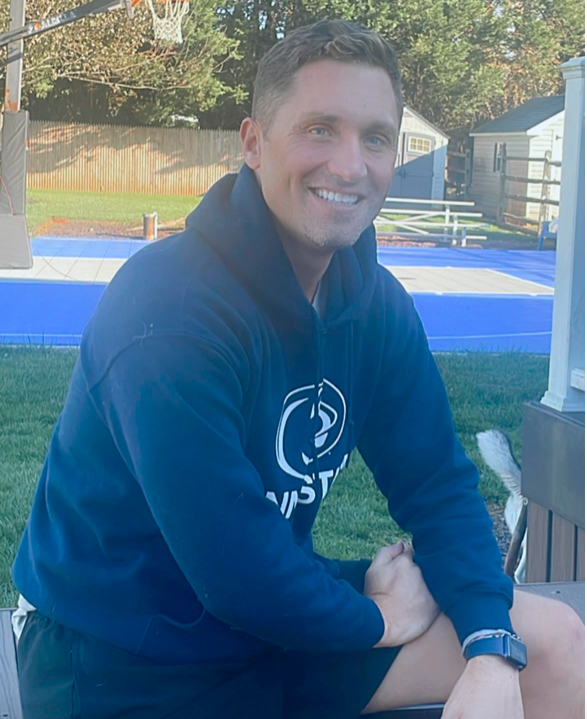 "Passion is the genesis of genius."
– Tony Robbins
Passion is a unique characteristic, but not everyone has the chance to experience it. When someone has passion, enthusiasm drives them and is expressed in unique ways in various situations. Anyone passionate is full of life, enthusiastic, and represents excellent motivation. A life without passion is empty, meaningless, and boring. John Bonavia, born on the 3rd of December 1983, in the districts of Columbia, displays remarkable abilities and is a competent guy well-known for his acting and modeling skills. Bonavia has finished education at the University of Maryland College Park, and he is a symbol of passion.
The passion for work enables people to achieve goals faster. However, in the absence of passion, one's career journey is bound to become less effective. When someone is passionate about their work, they express intense excitement and enthusiasm for what they do. People need to be passionate about their careers because it pushes them to enjoy their work and helps them overcome difficulties in the workplace. John Bonavia is a financial adviser who once was an actor and model. The thing worth noting about Bonavia is that passion soars in everything he has done in his life. Passion is the genesis of all of the genius he demonstrates.
Bonavia has always been passionate about helping people take their lives to a whole different level, from their business to intimate relationships, personal finances, careers, families, and even health. He is also devoted to business in industries as diversified as education, hospitality, business services, and media production. Bonavia is an entrepreneur who is always looking for the next "unfundable business." As founder of The Gateway Advantage, Bonavia is dedicated to helping people grow their businesses. Being a business itself, The Gateway Advantage understands people's needs and frustrations. It is from this place that the company gives people a warm welcome. Not only this, but it also offers a conducive environment to grow one's business and also achieve one's objective. Contacts, information, ideas, support, and help are all things that one would find at The Gateway Advantage.
As an individual, there is something distinct about Bonavia. He is a sales and marketing professional, a financial consultant, and also a philanthropist. Apart from The Gateway Advantage, Bonavia is also Holdings' founder, which offers financial consulting services and financial advice. Apart from all this, Bonavia works as a financial adviser in a financial services provider company known as First Data Corporation.
Not only is Bonavia known for his extraordinary abilities, but he is also a qualified individual known for his modeling and acting skills. He is a great sportsman who loves to play golf ball, football, martial arts, body browsing, and professional skateboarding and is interested in hip-hop. In addition, Bonavia had spent many years in the film and modeling industries before he successfully transitioned into his present career as a financial advisor. He was featured in the NYU student video clip known as "Best Friend," which revolved around two roommates staying together in New York. Bonavia has participated in the "Pardon Me," NYU student video clip Bonavia, instructed by Flora Kwong. At the same time, he has also taken part in "Frat Home Massacre," his first movie. He played the leading role of "Roger."
As can be seen from all of Bonavia's experiences and achievements, passion is a quality that runs in all of his works, be it acting and modeling or financial advising. In life, people need to find the thing they are passionate about and then pursue it to their fullest. It is essential for one never to take one's passions for granted as it is crucial to fit them into one's career. According to Harbridge, "passion is rewarding and can make us more important and enthusiastic about our work." Passion has been the genesis of all Bonavia's genius. He possesses creativity, excellent problem-solving, and leadership skills. Not only this, but he has also been passionate about both his careers, be it acting and modeling or financial advising.
Through his example, Bonavia has been able to demonstrate that creativity and sales go together. After all, creativity is an exceptional quality to have, and it makes sales successful. Creativity is important because it gets people noticed, keeps things interesting, breeds innovation and problem solving, and fosters teamwork. Last but not least, creative endeavors are suitable for people. John Bonavia is someone who has taken creativity to heights of success. His way of doing things in life is with passion and creativity, so he went from being an actor and model to becoming a successful businessman.
Affordable iced out jewelry at Gotta Jewelry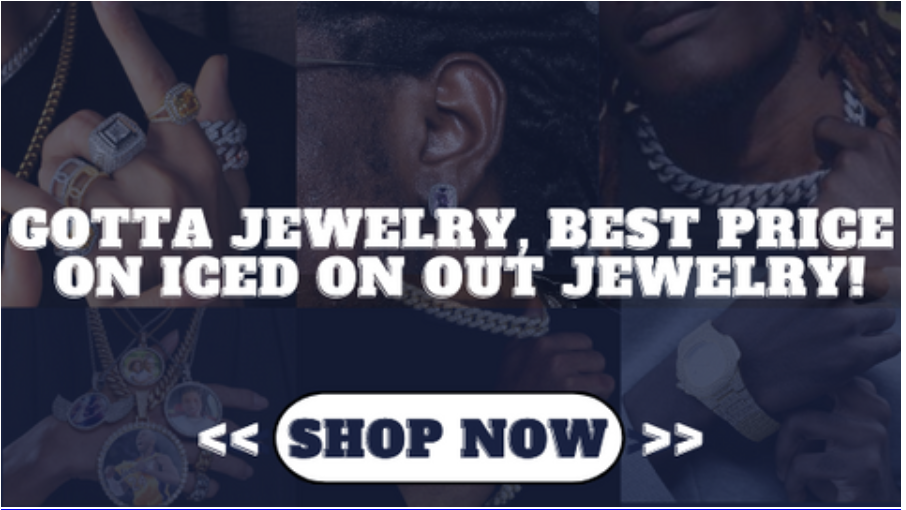 Gotta Jewelry is the best place to buy iced out jewelry. They have a wide selection of affordable bracelets, watches, pendants, chains, and more. Their jewelry is made with high quality materials and craftsmanship, so you can be sure that it will last. They also offer free shipping on all orders, so you can get your iced out jewelry delivered right to your door.
From 3A+ at 5A+ cz iced jewelry
Gotta Jewelry's goal is to provide the best quality cz iced jewelry at the most competitive prices. They offer a wide range of products, from 3A+ to 5A+ cz iced jewelry, so you can find the perfect piece for your needs. Their products are made with the highest quality materials and craftsmanship, so you can be sure that you're getting the best possible value for your money.
Whether you're looking for a new piece of jewelry for yourself or a gift for someone special, Gotta Jewelry has something for everyone. Check out their website today to see their full selection of products.
Also, you will find a collection with a wide choice of jewelry, and pendants that they can customize to your liking. The customization takes between 15 and 20 days, with free delivery.
Why is Gotta jewelry underpriced ?
First, Gotta Jewelry is underpriced because they use a direct-to-consumer business model. This means that they cut out the middleman and sell their products directly to consumers. This allows them to keep their prices low while still providing high-quality products.
Second, they sell mostly online, so they don't have the same costs associated with brick-and-mortar stores.
Finally, they don't spend a lot on advertising, so they're able to pass those savings on to their customers. All of these factors allow Gotta Jewelry to offer iced out jewelry at very affordable prices. So if you're looking for a great deal on iced out jewelry, be sure to check out Gotta Jewelry. You won't be disappointed.
Their slogan is "value yourself!"
Gotta Jewelry is all about helping you feel your best. They believe that everyone is beautiful, no matter what her budget is. That's why they offer a wide range of affordable jewelry, from everyday pieces to special occasion items. They want you to feel confident and stylish, without spending a fortune.
So next time you're looking for that perfect piece of jewelry, remember Gotta Jewelry. Their slogan is "value yourself!" because they believe that you're worth it.
Gotta jewelry, value yourself!