Mr John Bonavia's Passion Is the Genesis of Genius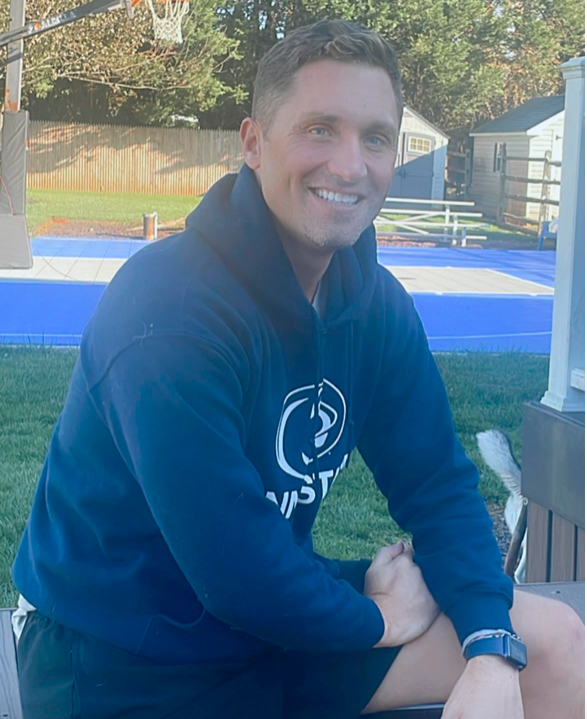 "Passion is the genesis of genius."
– Tony Robbins
Passion is a unique characteristic, but not everyone has the chance to experience it. When someone has passion, enthusiasm drives them and is expressed in unique ways in various situations. Anyone passionate is full of life, enthusiastic, and represents excellent motivation. A life without passion is empty, meaningless, and boring. John Bonavia, born on the 3rd of December 1983, in the districts of Columbia, displays remarkable abilities and is a competent guy well-known for his acting and modeling skills. Bonavia has finished education at the University of Maryland College Park, and he is a symbol of passion.
The passion for work enables people to achieve goals faster. However, in the absence of passion, one's career journey is bound to become less effective. When someone is passionate about their work, they express intense excitement and enthusiasm for what they do. People need to be passionate about their careers because it pushes them to enjoy their work and helps them overcome difficulties in the workplace. John Bonavia is a financial adviser who once was an actor and model. The thing worth noting about Bonavia is that passion soars in everything he has done in his life. Passion is the genesis of all of the genius he demonstrates.
Bonavia has always been passionate about helping people take their lives to a whole different level, from their business to intimate relationships, personal finances, careers, families, and even health. He is also devoted to business in industries as diversified as education, hospitality, business services, and media production. Bonavia is an entrepreneur who is always looking for the next "unfundable business." As founder of The Gateway Advantage, Bonavia is dedicated to helping people grow their businesses. Being a business itself, The Gateway Advantage understands people's needs and frustrations. It is from this place that the company gives people a warm welcome. Not only this, but it also offers a conducive environment to grow one's business and also achieve one's objective. Contacts, information, ideas, support, and help are all things that one would find at The Gateway Advantage.
As an individual, there is something distinct about Bonavia. He is a sales and marketing professional, a financial consultant, and also a philanthropist. Apart from The Gateway Advantage, Bonavia is also Holdings' founder, which offers financial consulting services and financial advice. Apart from all this, Bonavia works as a financial adviser in a financial services provider company known as First Data Corporation.
Not only is Bonavia known for his extraordinary abilities, but he is also a qualified individual known for his modeling and acting skills. He is a great sportsman who loves to play golf ball, football, martial arts, body browsing, and professional skateboarding and is interested in hip-hop. In addition, Bonavia had spent many years in the film and modeling industries before he successfully transitioned into his present career as a financial advisor. He was featured in the NYU student video clip known as "Best Friend," which revolved around two roommates staying together in New York. Bonavia has participated in the "Pardon Me," NYU student video clip Bonavia, instructed by Flora Kwong. At the same time, he has also taken part in "Frat Home Massacre," his first movie. He played the leading role of "Roger."
As can be seen from all of Bonavia's experiences and achievements, passion is a quality that runs in all of his works, be it acting and modeling or financial advising. In life, people need to find the thing they are passionate about and then pursue it to their fullest. It is essential for one never to take one's passions for granted as it is crucial to fit them into one's career. According to Harbridge, "passion is rewarding and can make us more important and enthusiastic about our work." Passion has been the genesis of all Bonavia's genius. He possesses creativity, excellent problem-solving, and leadership skills. Not only this, but he has also been passionate about both his careers, be it acting and modeling or financial advising.
Through his example, Bonavia has been able to demonstrate that creativity and sales go together. After all, creativity is an exceptional quality to have, and it makes sales successful. Creativity is important because it gets people noticed, keeps things interesting, breeds innovation and problem solving, and fosters teamwork. Last but not least, creative endeavors are suitable for people. John Bonavia is someone who has taken creativity to heights of success. His way of doing things in life is with passion and creativity, so he went from being an actor and model to becoming a successful businessman.
Unlocking the Vault: Finding the Best Bonuses from the Most Trusted Casino Providers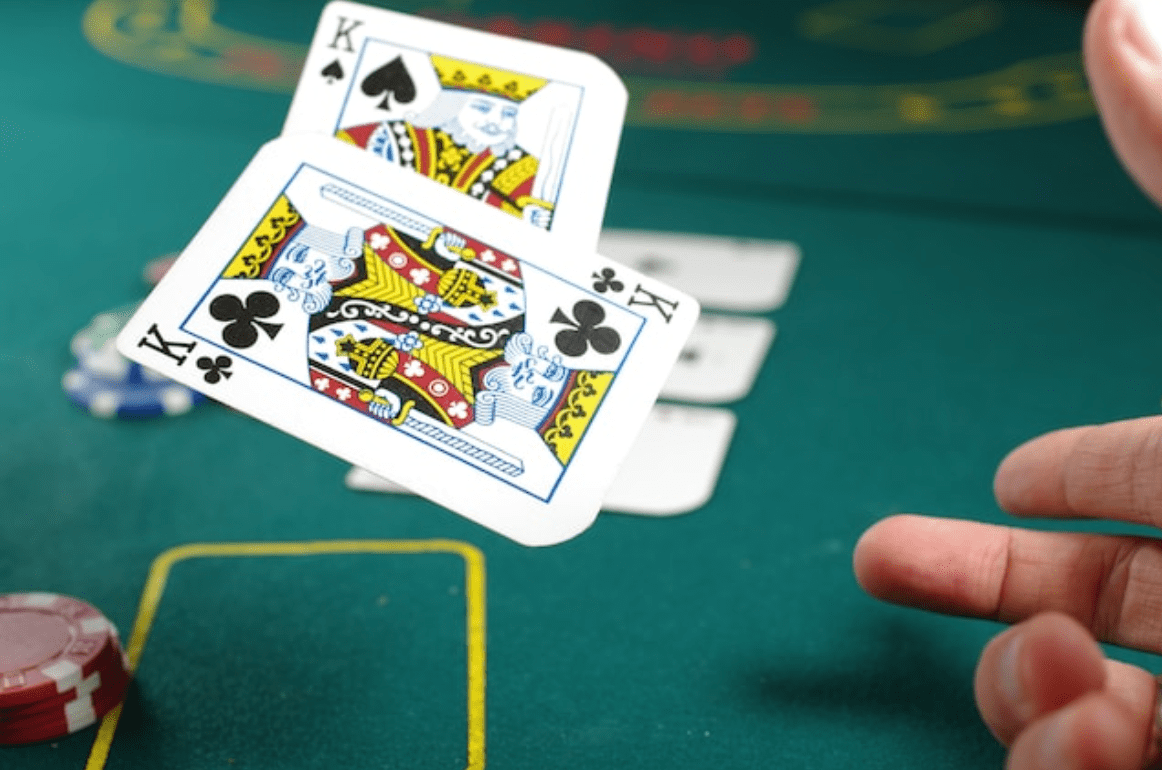 The online gambling world is like a treasure trove, full of riches waiting to be unlocked by savvy players. But with so many casino providers offering enticing bonuses, it can be overwhelming to sift through them all to find the gems. That's where BonusFinder comes in – a swashbuckling crew of experts on a quest to help players unlock the vault of the best bonuses from the most trusted casino providers.
Led by the fearless Riku Vihreäsaari, a professional poker player and gambling expert, BonusFinder sets sail to discover the most reputable casino providers worldwide. With their extensive knowledge of the online gambling industry and years of experience, they know how to separate real treasure from fool's gold.
But finding the best bonuses is only half the battle – BonusFinder is dedicated to helping players make the most of their newfound riches. With their in-depth reviews of each provider, players can learn everything from payment methods to payout times and beyond. And with their expert analysis of each bonus offer, players can be sure they're getting the most bang for their buck.
So, whether you're a seasoned player or a newcomer to online gambling, BonusFinder is the crew you want as you navigate the choppy waters of casino bonuses. With their unwavering commitment to legitimacy and trust, you can be sure that the treasures they help you discover will be worth their weight in gold. Set sail with BonusFinder today and unlock the vault to the best bonuses from the most trusted casino providers.
So, feel free to venture out and try new online casinos with the best bonuses. With BonusFinder, you can feel confident that you are playing with the most trusted providers in the industry. Take advantage of these bonuses and unlock the vault of online gaming possibilities.
Michael Jordan once said, "I can accept failure; everyone fails at something. But I can't accept not trying." Why not give it a try and unlock the vault of online gaming possibilities? With BonusFinder by your side, you can rest assured that you are playing with the best bonuses from the most trusted casino providers. So take a chance, and see what big winnings await you.
Here are four key takeaways from this article that readers can keep in mind:
Take advantage of the bonuses: Online casinos offer various bonuses to attract new players and retain existing ones. By carefully researching and comparing these bonuses, players can maximize their value and get the most out of their online gambling experience.
Look for reputable providers: With so many online casinos out there, it's important to do your due diligence and choose a trustworthy and reliable provider. Look for casinos licensed and regulated by reputable authorities and with a solid reputation for fair play and timely payouts.
Understand the terms and conditions: Before you sign up for a bonus or start playing at an online casino, ensure you understand the applicable terms and conditions. This includes things like wagering requirements, minimum deposits, and maximum payouts. By reading the fine print, you can avoid any unpleasant surprises.
Keep it fun and responsible: Finally, it's important to remember that online gambling should always be a fun pastime, not a way to make money or solve financial problems. Set a budget for yourself and stick to it, and only chase losses or bet what you can afford. With the right mindset and a little luck, online gambling can be a thrilling and rewarding experience.
As the famous gambling proverb goes, "The best bet you can make is on yourself." By following these tips and taking a responsible approach to online gambling, players can unlock the vault of exciting bonuses and trusted providers and enjoy all the thrills and excitement that the world of online casinos has to offer.