Ms. Novelty's steps to business success in the World of Cigars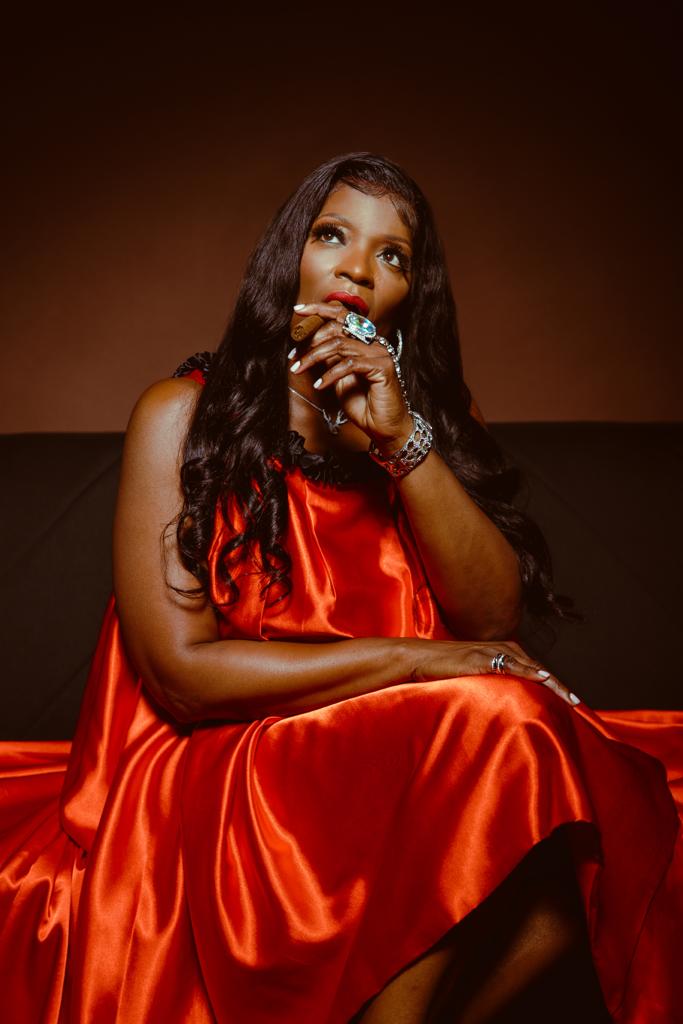 Have you ever thought why certain pleasures of life like casinos, cigars, wine, gambling, and wild parties are reserved for men only? After all, why should men have all the fun while women continue to stay subservient to men?
We are living in the 21st century. If men and women don't have equal access to these things in a well-developed country like ours, how can we call ourselves civilized?
That's when Sandra Mayo, a Chief Financial Officer/Chief Operating Officer (CFO/COO) of one of North Carolina's top health behavioral firm, comes in.
With plenty of knowledge, experience, and proficiency of business development and marketing, Sandra Mayo has now launched her own Cigar venture, Novelty Cigar Bar and Lounge in North Carolina. It's not just a bar but a movement in the making. 
"I am happy that my dream of launching a business with a social angle has finally come true. But it's just the beginning; I have lots of well thought out plans regarding it. It was my dream to do something that can initiate a change and become immediately impactful. Novelty Cigar Bar and Lounge will be a step into that direction. As a Cigar enthusiast myself, I have always felt the need for a complete revamp in the Cigar industry. I wish for more and more women entrepreneurs and cigar enthusiasts to come forward and join this movement," Sandra Mayo states.
Sandra Mayo also goes by Ms. Novelty among her friends and colleagues. She never shies away from trying something new or taking a bold new initiative, which is likely to redefine the gender scenario across the US and to be followed elsewhere in the world as well.
"The element of entrepreneurship was always inside me. I always wanted to experience the joy of being an entrepreneur and doing something big for the culture. Today, I feel Novelty Cigar Bar and Lounge is moving in the right direction. As a Cigar enthusiast and fellow sister of the leaf (sotl), I created this lounge—where all customers irrespective of their gender, religion and ethic culture and social economical background can come and partake in power of the leaf. I want to change this deep-rooted misconception in the minds of the people that cigars are reserved for men only. "How can you deprive an entire gender from enjoying what they enjoy—smoking a good stick?" Sandra Mayo exclaimed.
Smoking is fully legal in the US. But you don't see many women going to a lounge or bar to smoke. Because women who go there are not perceived right in the American society, which is fully in favor of patriarchal convention and customs.
At Novelty Cigar Bar and Lounge, women can come, sit, and enjoy a wide variety of Cigars, as most of them will be created using the best tobacco leaves without any fear. A lot of things have changed in American society when it comes to women's emancipation, but still a lot of things need to be settled.
Sandra Mayo is a successful entrepreneur and educator. She often infuses a fresh zeal of enthusiasm among people around her. She believes hard work, effort, and goals are the three ingredients that make a successful story! She is optimistic to the core and wants people to see the silver lining of everything instead of focusing on the negative elements.
In addition, Novelty Cigar Bar and Lounge has massive expansion plans ahead! Novelty wants to hire franchisees across all districts of North Carolina and other American states therefore people across the nation can know about this great initiative.
At the same time silently breaking the glass ceiling, which is rampant in the male-dominated cigar industry. Sandra wants more and more women to join her and support this initiative.
Why Are Fitness Entrepreneurs Highly Sought After Today?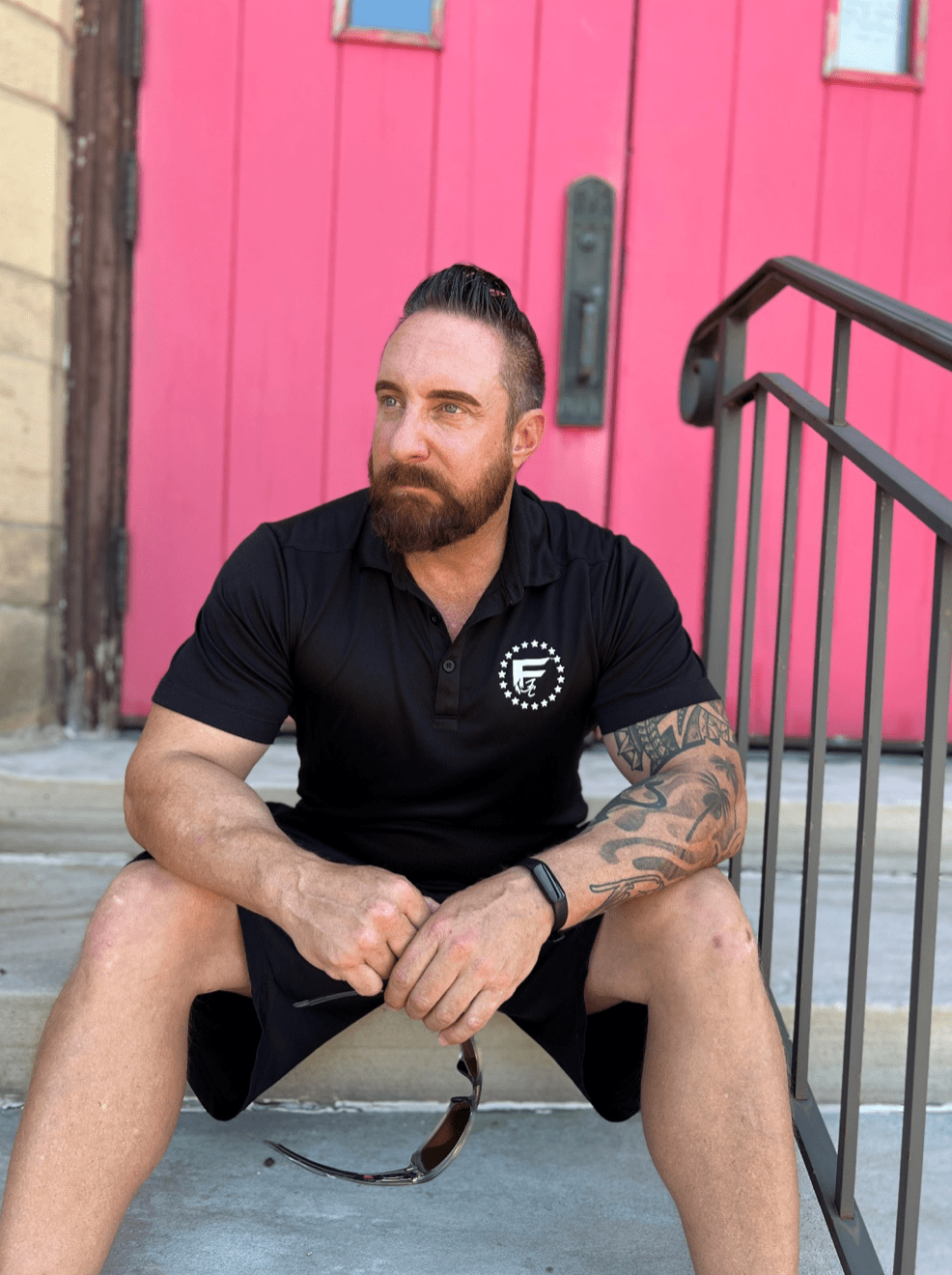 In today's world, where physical health and fitness have taken on a significant role in our lives, fitness entrepreneurs play an essential role in promoting and maintaining healthy lifestyles. They are the ones who create innovative fitness programs, design effective workout plans, and develop state-of-the-art fitness equipment that can help individuals achieve their fitness goals.
Fitness entrepreneurs are not just business owners. They are visionaries who have a passion for fitness and a deep understanding of the human body. They use their knowledge and skills to create products and services that are designed to help people live healthier lives.
Here are some of the reasons why fitness entrepreneurs are important:
1. They Promote Healthy Lifestyles
Fitness entrepreneurs promote healthy lifestyles by offering a wide range of products and services that help people achieve their fitness goals. Whether it is a gym membership, a personal training session, or a fitness program, they provide people with the tools they need to live healthier lives. They also educate people on the importance of proper nutrition and exercise, which can have a significant impact on their overall health and wellbeing.
2. They Create Innovative Fitness Programs
Fitness entrepreneurs are always looking for new and innovative ways to help people get fit. They create unique and challenging workout programs that keep people motivated and engaged. These programs are designed to help people achieve their fitness goals while also improving their overall health and wellbeing.
3. They Design Effective Workout Plans
Fitness entrepreneurs use their knowledge of the human body to design effective workout plans that are tailored to the individual needs of their clients. They take into account factors such as age, fitness level, and medical history to create a plan that is safe and effective. This personalized approach helps people achieve their fitness goals while minimizing the risk of injury.
4. They Develop State-of-the-Art Fitness Equipment
Fitness entrepreneurs are also responsible for designing and developing state-of-the-art fitness equipment. They use their knowledge of biomechanics and engineering to create equipment that is safe, effective, and easy to use. This equipment helps people get the most out of their workouts and achieve their fitness goals faster.
5. They Provide Employment Opportunities
Fitness entrepreneurs also provide employment opportunities for fitness professionals such as personal trainers, fitness instructors, and nutritionists. These professionals help people achieve their fitness goals while also earning a living. Fitness entrepreneurs also create job opportunities in other areas such as marketing, sales, and customer service.
6. They Contribute to the Economy
Fitness entrepreneurs also contribute to the economy by creating new businesses, generating revenue, and paying taxes. According to a report by IBISWorld, the fitness industry in the United States generated $35 billion in revenue in 2019. This revenue creates job opportunities, stimulates economic growth, and contributes to the overall wellbeing of society.
An important example of fitness entrepreneur is Hans Hartleben. Born in Waupaca, Wisconsin in 1975, Hartleben spent his early childhood in the small town of Scandinavia, with a population of only 209. Growing up, he enjoyed picking berries with his family and building military forts in the woods, all the while imagining a Russian invasion. Hans developed a passion for sports early on and continued to play throughout high school and college. He excelled as a guard in basketball, a starting quarterback, and an all-conference pitcher. While sports were important to him, Hans was also fascinated by comedy and entertainment. His mother, Kim, remembers Hans entertaining guests by wearing various costumes and performing, including an unforgettable rendition of the "Unknown Comic" from The Gong Show.
Hans has since appeared in numerous television and film productions, including C.S.I. Crime Scene Investigation, Dr. Phil, and What Happens in Vegas. However, he is best known for his appearance as a contestant on the popular game show Deal or No Deal (NBC), where he won $44,000 and a pony for his daughter. In late 2013, Hans founded F.I.R.E. Fitness Camp®, a rapidly growing company of which he is currently the CEO.
In conclusion, fitness entrepreneurs are essential to promoting and maintaining healthy lifestyles. They create innovative fitness programs, design effective workout plans, and develop state-of-the-art fitness equipment that helps people achieve their fitness goals. They also provide employment opportunities, contribute to the economy, and educate people on the importance of proper nutrition and exercise. As the world becomes increasingly health-conscious, the role of fitness entrepreneurs will only become more important in promoting and maintaining healthy lifestyles.