My Personal Brand Is My Biggest Sales Generator, says Suicide Survivor Ed JC Smith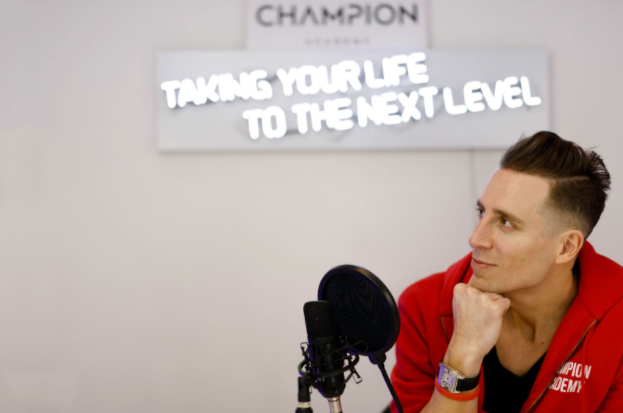 Scaling up a business means learning how to automate systems, having a team of people who manage the back end of your business, and having a good understanding of all aspects of sales and marketing. But ultimately it comes down to you and the quality of the product you are selling. 
Ed JC Smith is one of the biggest success stories in the world of coaching and has created a community of thousands who must first qualify as coaches before they start the business of building their client base and spreading the word about their services. 
Ed takes his coaches through all of this and shows them how he has done it so they can emulate his success. 
"I began as a fitness trainer, or toilet cleaner I like to say, working at a local gym. I'd failed miserably at school and my life was pretty sad as well. I tried to throw myself in front of a train at 13, only to be dragged back at the last moment by a homeless man. 
Looking back now it's hard to see that shattered teenager. Ed is a softly spoken Englishman yet his words carry weight. He has educated himself in business, sales, and marketing as well as mastering the tools he needs for his business, but at heart he is a coach, it's all he's ever done. 
"Coaching is a very rewarding career. I've studied psychology, various healing modalities from NLP (Neuro-Linguistic Programming) to philosophy and business. I've dabbled in investments that ended badly and helped build 3 charities, but mostly I love being able to help people," says Ed from his home in the UK. 
My Brand Is Me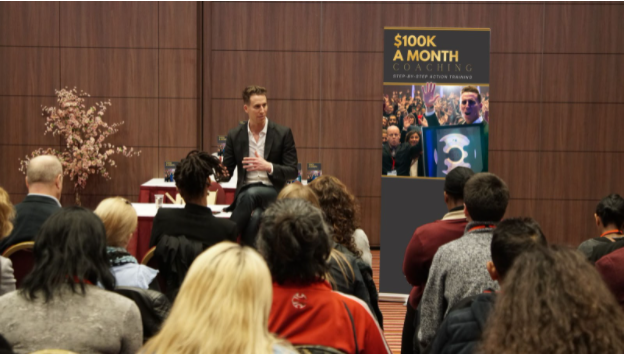 Ed is now in demand as a speaker and he has published 3 books and created 22 courses, but he is not one to stand back and let his body of work speak for him. He remains front and center of the coaching community he has built. 
"People want to know who you are. I regularly record videos that go up on my social media sites, I am available to my coaches throughout their courses, my brand is me and that's important for people to know," he says. 
Ed tells his coaches that the most important thing they have to offer is their life experience, it's more important than anything, and if they plan to scale up their businesses, and this is part of what Ed teaches his coaches, they will also have to create their own brand. 
Part of Ed's strategy is a very simple one: show up, be your authentic self, be human, make mistakes, own them. Early on in his business, Ed recognized that perfect can be intimidating. 
"I'm a human being who suffered and I lay it out there for all to see. My story is my brand, from my suicide attempt, my failure at school, everything stems from there. The way I rebuilt my life, my success and my failure provide a roadmap for others," he tells us. 
Ed's story is well known, he has made sure of that. His speaking engagements, his retreats, his videos, his Facebook page are all reflections of him. He is part of his community and he doesn't front up like a celebrity, although few could deny that he could.
Instead, he comes across as exactly what he is, a boy from a suburban background who found his path, who genuinely enjoys being able to help people and support those who are coming up behind him.
Do The Work
"The only difference between me and someone who is just starting out is that I have done the work, and that is what it takes. We can all change our circumstances if we are willing to do the work, reaching out to people, taking time to care for those less fortunate, will make you a better coach and it makes you a better person," he tells his students. 
From a zero to a hero, from a suicidal teenager to a millionaire, there are headlines everywhere in Ed's life but he has no interest in them. 
"I am grateful for the opportunities I created in my own life, when there was a chance to step up I took it, the life experience we have can be a great example to others if you are willing to share," he explains. 
Now that he has earned his financial freedom, and he no longer has to worry about money, he has time to enjoy his achievements and share them with his friends and family. 
Just as when he talks about the charities he supports, unlike the early days when he took a chance on the venture capital business, only to lose it all, he now makes conscious investments with both his time and his money.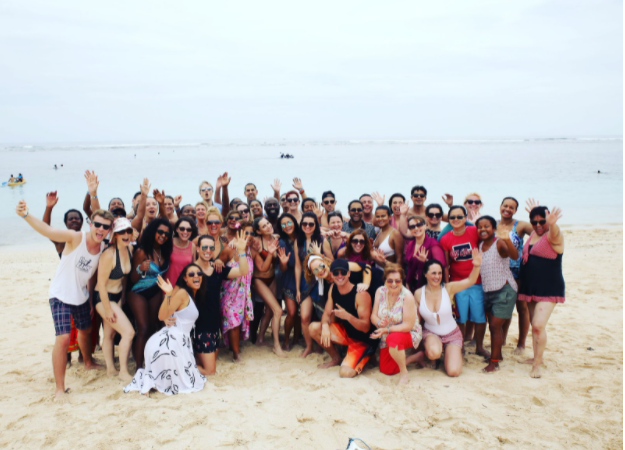 "It may sound like a cliche but gratitude is integral to the human condition, if we can recognize what we have, rather than lingering on what we don't have, playing the wishing game, we can't get the most out of life," he tells us. 
At the beginning of his career Ed rented a room and saw clients one on one, he then moved up to corporate groups and helped them remove the blockages that were hampering their success. From there it was a leap to scale up his business by creating coaching programs for other coaches but he could see the possibilities before many of the others in his field. 
Most of all Ed's honesty and integrity come through, and this is his appeal. People don't sign up for a course because of fancy logos and clever branding, they do it because they have confidence in the person who will be mentoring them. Ed is the face of his brand and is key to the growth of the business. You can tell it is not just a means to an end, it is something he genuinely cares about and he is very conscious of the messages he is sending out, he wants it to be real.
SPOTLIGHT: Sweet vinyl by DREAMOUR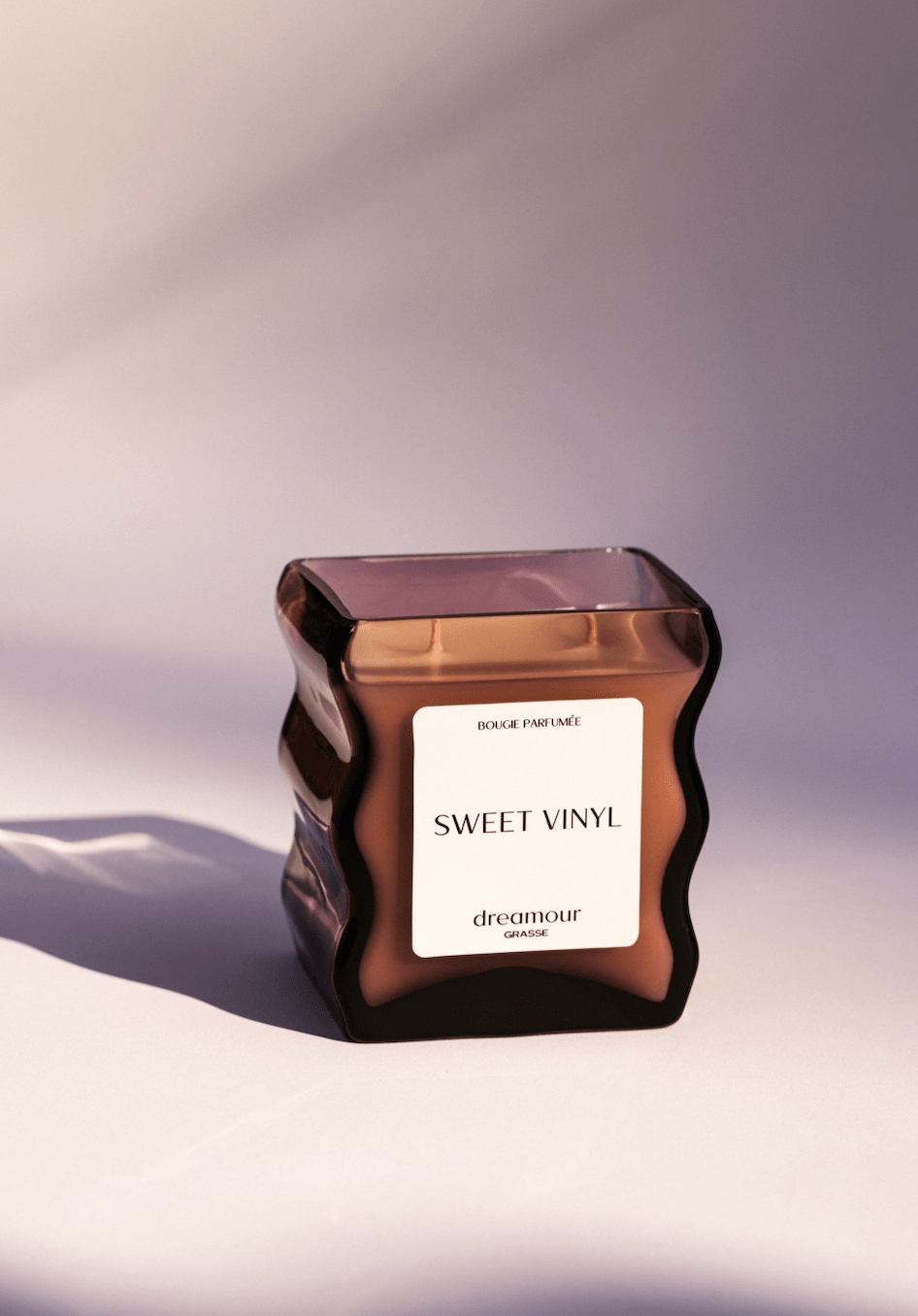 What happens when two immensely talented visionaries come together to create elegance and ingenuity in a sculptural glass fragranced candle? Dreamour. That is the long and short version of how Dreamour was created. Founded by Karissa Rowe and Neal Klotsman in late September 2022, Dreamour was founded with the goal of creating a luxury fragrance brand that operates at the intersection of functional art in the candle market space.
Rowe, a Parsons School of Design graduate, set out to fill the niche of integrating design in the candle marketplace. Unlike most candle vessels that are mass-produced, Dreamour's founders desired to prioritize the artisanal craftsmanship of glass in their production processes of the sculptural glass designs. This resulted in a long timeline of sourcing the globe for talented glass artisans who could transform a sketch into a functional and sophisticated candle vessel. Each and every candle vessel is hand-blown, inherently resulting in a one-of-a-kind product and unique experience for the consumer. These functional fragrant candles also act as a piece of décor due to its sculptural and alluring appearance.
Sweet Vinyl, Dreamour's first candle scent, fills the room with musky & leathery notes combined with earthy notes of vetiver and cypriol, topped with a citrus touch of bergamot and mandarin. The founders worked with master perfumers in Grasse, France, to create a scent that invoked notes of memorable moments, emphasizing high quality ingredients in the fragrances in a soy wax blend. This resulted in candles that consist of clean ingredients, a vegan formula, and is entirely cruelty-free.
It is the personification of the glass blowers' spirit, the heart of Grasse imprisoned in a bottle, and the narrative of two visionaries that sets Dreamour at the top of the candle market pedestal. Dreamour embodies the sophistication and savior-faire French perfumery as a luxury brand, while being a NYC based brand. Dreamour is currently stocked at Patron of the New in New York, along with other major designer luxury known brands. Rowe and Klotsman are currently expanding their production lines and will drop new fragrances and designs in early 2023. Don't expect anything ordinary with Dreamour, as they will continue to bring a unique perspective to the marketplace of home fragrances.
To find out more about Dreamour and their newest releases, you may visit the business's website dreamour.com or follow the company via its Instagram handle @dreamourshop.