My Personal Brand Is My Biggest Sales Generator, says Suicide Survivor Ed JC Smith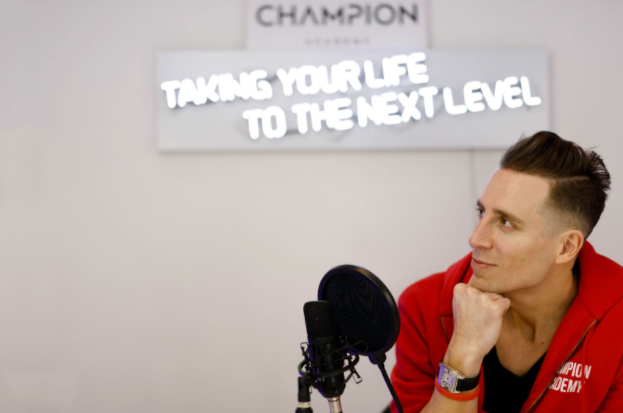 Scaling up a business means learning how to automate systems, having a team of people who manage the back end of your business, and having a good understanding of all aspects of sales and marketing. But ultimately it comes down to you and the quality of the product you are selling. 
Ed JC Smith is one of the biggest success stories in the world of coaching and has created a community of thousands who must first qualify as coaches before they start the business of building their client base and spreading the word about their services. 
Ed takes his coaches through all of this and shows them how he has done it so they can emulate his success. 
"I began as a fitness trainer, or toilet cleaner I like to say, working at a local gym. I'd failed miserably at school and my life was pretty sad as well. I tried to throw myself in front of a train at 13, only to be dragged back at the last moment by a homeless man. 
Looking back now it's hard to see that shattered teenager. Ed is a softly spoken Englishman yet his words carry weight. He has educated himself in business, sales, and marketing as well as mastering the tools he needs for his business, but at heart he is a coach, it's all he's ever done. 
"Coaching is a very rewarding career. I've studied psychology, various healing modalities from NLP (Neuro-Linguistic Programming) to philosophy and business. I've dabbled in investments that ended badly and helped build 3 charities, but mostly I love being able to help people," says Ed from his home in the UK. 
My Brand Is Me
Ed is now in demand as a speaker and he has published 3 books and created 22 courses, but he is not one to stand back and let his body of work speak for him. He remains front and center of the coaching community he has built. 
"People want to know who you are. I regularly record videos that go up on my social media sites, I am available to my coaches throughout their courses, my brand is me and that's important for people to know," he says. 
Ed tells his coaches that the most important thing they have to offer is their life experience, it's more important than anything, and if they plan to scale up their businesses, and this is part of what Ed teaches his coaches, they will also have to create their own brand. 
Part of Ed's strategy is a very simple one: show up, be your authentic self, be human, make mistakes, own them. Early on in his business, Ed recognized that perfect can be intimidating. 
"I'm a human being who suffered and I lay it out there for all to see. My story is my brand, from my suicide attempt, my failure at school, everything stems from there. The way I rebuilt my life, my success and my failure provide a roadmap for others," he tells us. 
Ed's story is well known, he has made sure of that. His speaking engagements, his retreats, his videos, his Facebook page are all reflections of him. He is part of his community and he doesn't front up like a celebrity, although few could deny that he could.
Instead, he comes across as exactly what he is, a boy from a suburban background who found his path, who genuinely enjoys being able to help people and support those who are coming up behind him.
Do The Work
"The only difference between me and someone who is just starting out is that I have done the work, and that is what it takes. We can all change our circumstances if we are willing to do the work, reaching out to people, taking time to care for those less fortunate, will make you a better coach and it makes you a better person," he tells his students. 
From a zero to a hero, from a suicidal teenager to a millionaire, there are headlines everywhere in Ed's life but he has no interest in them. 
"I am grateful for the opportunities I created in my own life, when there was a chance to step up I took it, the life experience we have can be a great example to others if you are willing to share," he explains. 
Now that he has earned his financial freedom, and he no longer has to worry about money, he has time to enjoy his achievements and share them with his friends and family. 
Just as when he talks about the charities he supports, unlike the early days when he took a chance on the venture capital business, only to lose it all, he now makes conscious investments with both his time and his money. 
"It may sound like a cliche but gratitude is integral to the human condition, if we can recognize what we have, rather than lingering on what we don't have, playing the wishing game, we can't get the most out of life," he tells us. 
At the beginning of his career Ed rented a room and saw clients one on one, he then moved up to corporate groups and helped them remove the blockages that were hampering their success. From there it was a leap to scale up his business by creating coaching programs for other coaches but he could see the possibilities before many of the others in his field. 
Most of all Ed's honesty and integrity come through, and this is his appeal. People don't sign up for a course because of fancy logos and clever branding, they do it because they have confidence in the person who will be mentoring them. Ed is the face of his brand and is key to the growth of the business. You can tell it is not just a means to an end, it is something he genuinely cares about and he is very conscious of the messages he is sending out, he wants it to be real.
Why Kareem Hassan believes self-employment is the key to true freedom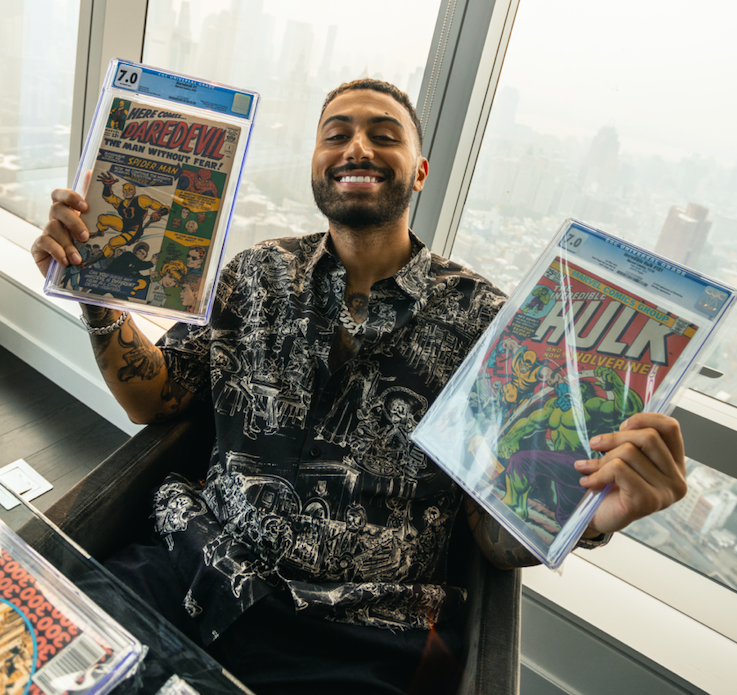 To those working a 9-to-5, self-employment often presents itself as a daunting choice; there is a considerable risk involved but, at the same time, a lot of freedom to be enjoyed. On the other hand, freelancers and entrepreneurs also have to deal with 'clients from hell' at times, making them question whether self-employment was the right choice. According to Kareem Hassan, whatever be your view of being your own boss, you cannot deny the freedom that comes along with it. Here, he explains why he believes self-employment is the key to true freedom.
Kareem Hassan runs a 3D printing service and trades collectibles, which have catapulted him into immeasurable success. From early on, Kareem knew that he wanted to be his own boss; he wasn't cut out for the 9-to-5 grind. Fueled by his passion for entrepreneurship, he began working to create a business where he could truly love and enjoy what he does.
True success to Kareem means freedom, both financial and time. It also means the freedom to be able to share your knowledge with others and to do what you want, when you want. In addition to running his business, Kareem Hassan has also ventured into creating digital art and investing in NFTs. He says that all this would not have been possible had he been working a regular 9-to-5. Instead, he would be stuck doing the same tasks with minimal returns and an even lower growth ceiling.
Another reason why Kareem Hassan vouches for self-employment is that it enables you to retire early. According to Hassan, being your own boss gives you the freedom to stop when you think you've accumulated enough wealth and secured enough investments. Once you achieve what you want and have your financial future secured, you can retire from work and pursue anything you want in life.
When he first got started, Kareem Hassan was not sure where this journey would lead him, but he had a firm conviction to see it to the end. He dropped out of college after two years to take care of his family. He began by investing the little he had in collectibles like comic books, rare items, trading cards, and toys. Seeing an opportunity when the popularity of comic books regained momentum in pop culture, Kareem jumped at it and established his business.
According to Kareem, besides success, freedom is the greatest thing about self-employment. Your time is your most valuable asset, and having time freedom is like having a blank canvas; you can fill it with anything you want and create magic. Knowing this, Kareem Hassan says that he wouldn't trade that freedom for anything. He also points out that self-employment lets you choose the people you surround yourself with and create diverse networks.
Even as he explains these benefits, Kareem Hassan cautions people against assuming that self-employment is the easy way out. In fact, the entrepreneurial journey can be one of the toughest roads to travel, but it is also worth every sleepless night. Moreover, working at something you are passionate about gives you a broader view of everything, making it easier to navigate these challenges.
Despite the challenges of entrepreneurship, Kareem Hassan says that being your own boss is so much better than working for someone else. "When done right, self-employment allows you to live your dream life," he concludes.