My Personal Brand Is My Biggest Sales Generator, says Suicide Survivor Ed JC Smith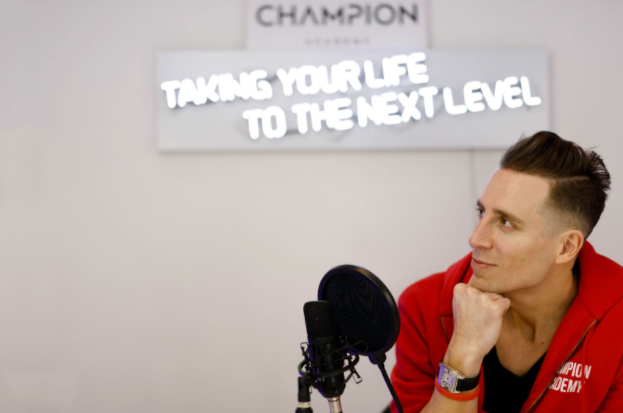 Scaling up a business means learning how to automate systems, having a team of people who manage the back end of your business, and having a good understanding of all aspects of sales and marketing. But ultimately it comes down to you and the quality of the product you are selling. 
Ed JC Smith is one of the biggest success stories in the world of coaching and has created a community of thousands who must first qualify as coaches before they start the business of building their client base and spreading the word about their services. 
Ed takes his coaches through all of this and shows them how he has done it so they can emulate his success. 
"I began as a fitness trainer, or toilet cleaner I like to say, working at a local gym. I'd failed miserably at school and my life was pretty sad as well. I tried to throw myself in front of a train at 13, only to be dragged back at the last moment by a homeless man. 
Looking back now it's hard to see that shattered teenager. Ed is a softly spoken Englishman yet his words carry weight. He has educated himself in business, sales, and marketing as well as mastering the tools he needs for his business, but at heart he is a coach, it's all he's ever done. 
"Coaching is a very rewarding career. I've studied psychology, various healing modalities from NLP (Neuro-Linguistic Programming) to philosophy and business. I've dabbled in investments that ended badly and helped build 3 charities, but mostly I love being able to help people," says Ed from his home in the UK. 
My Brand Is Me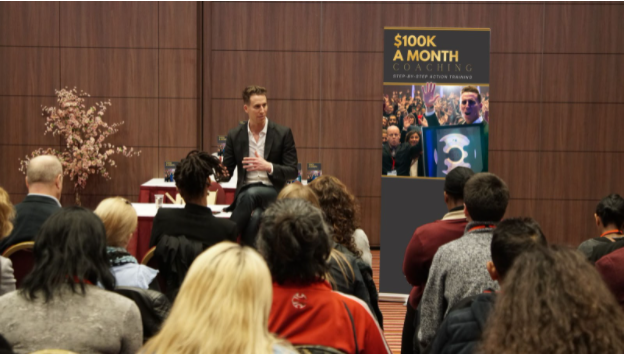 Ed is now in demand as a speaker and he has published 3 books and created 22 courses, but he is not one to stand back and let his body of work speak for him. He remains front and center of the coaching community he has built. 
"People want to know who you are. I regularly record videos that go up on my social media sites, I am available to my coaches throughout their courses, my brand is me and that's important for people to know," he says. 
Ed tells his coaches that the most important thing they have to offer is their life experience, it's more important than anything, and if they plan to scale up their businesses, and this is part of what Ed teaches his coaches, they will also have to create their own brand. 
Part of Ed's strategy is a very simple one: show up, be your authentic self, be human, make mistakes, own them. Early on in his business, Ed recognized that perfect can be intimidating. 
"I'm a human being who suffered and I lay it out there for all to see. My story is my brand, from my suicide attempt, my failure at school, everything stems from there. The way I rebuilt my life, my success and my failure provide a roadmap for others," he tells us. 
Ed's story is well known, he has made sure of that. His speaking engagements, his retreats, his videos, his Facebook page are all reflections of him. He is part of his community and he doesn't front up like a celebrity, although few could deny that he could.
Instead, he comes across as exactly what he is, a boy from a suburban background who found his path, who genuinely enjoys being able to help people and support those who are coming up behind him.
Do The Work
"The only difference between me and someone who is just starting out is that I have done the work, and that is what it takes. We can all change our circumstances if we are willing to do the work, reaching out to people, taking time to care for those less fortunate, will make you a better coach and it makes you a better person," he tells his students. 
From a zero to a hero, from a suicidal teenager to a millionaire, there are headlines everywhere in Ed's life but he has no interest in them. 
"I am grateful for the opportunities I created in my own life, when there was a chance to step up I took it, the life experience we have can be a great example to others if you are willing to share," he explains. 
Now that he has earned his financial freedom, and he no longer has to worry about money, he has time to enjoy his achievements and share them with his friends and family. 
Just as when he talks about the charities he supports, unlike the early days when he took a chance on the venture capital business, only to lose it all, he now makes conscious investments with both his time and his money.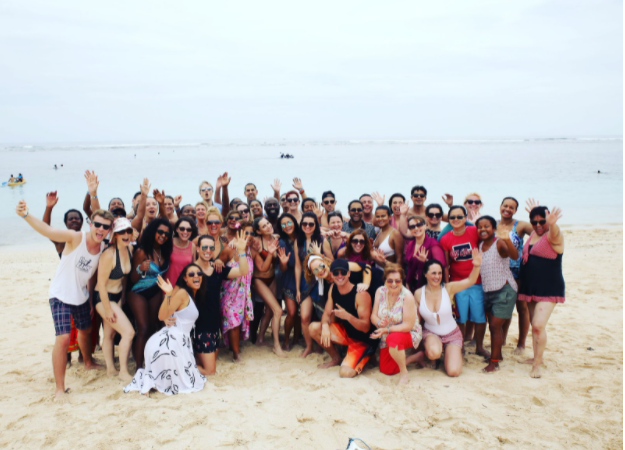 "It may sound like a cliche but gratitude is integral to the human condition, if we can recognize what we have, rather than lingering on what we don't have, playing the wishing game, we can't get the most out of life," he tells us. 
At the beginning of his career Ed rented a room and saw clients one on one, he then moved up to corporate groups and helped them remove the blockages that were hampering their success. From there it was a leap to scale up his business by creating coaching programs for other coaches but he could see the possibilities before many of the others in his field. 
Most of all Ed's honesty and integrity come through, and this is his appeal. People don't sign up for a course because of fancy logos and clever branding, they do it because they have confidence in the person who will be mentoring them. Ed is the face of his brand and is key to the growth of the business. You can tell it is not just a means to an end, it is something he genuinely cares about and he is very conscious of the messages he is sending out, he wants it to be real.
Unlocking the Vault: Finding the Best Bonuses from the Most Trusted Casino Providers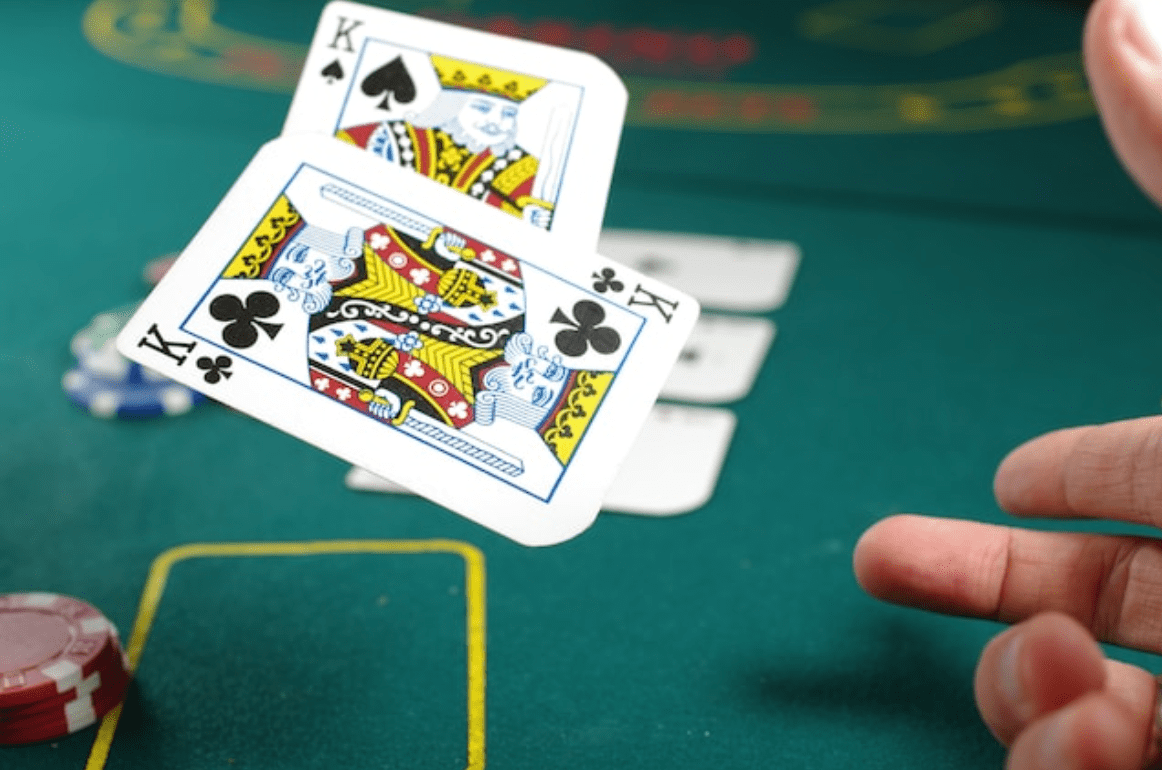 The online gambling world is like a treasure trove, full of riches waiting to be unlocked by savvy players. But with so many casino providers offering enticing bonuses, it can be overwhelming to sift through them all to find the gems. That's where BonusFinder comes in – a swashbuckling crew of experts on a quest to help players unlock the vault of the best bonuses from the most trusted casino providers.
Led by the fearless Riku Vihreäsaari, a professional poker player and gambling expert, BonusFinder sets sail to discover the most reputable casino providers worldwide. With their extensive knowledge of the online gambling industry and years of experience, they know how to separate real treasure from fool's gold.
But finding the best bonuses is only half the battle – BonusFinder is dedicated to helping players make the most of their newfound riches. With their in-depth reviews of each provider, players can learn everything from payment methods to payout times and beyond. And with their expert analysis of each bonus offer, players can be sure they're getting the most bang for their buck.
So, whether you're a seasoned player or a newcomer to online gambling, BonusFinder is the crew you want as you navigate the choppy waters of casino bonuses. With their unwavering commitment to legitimacy and trust, you can be sure that the treasures they help you discover will be worth their weight in gold. Set sail with BonusFinder today and unlock the vault to the best bonuses from the most trusted casino providers.
So, feel free to venture out and try new online casinos with the best bonuses. With BonusFinder, you can feel confident that you are playing with the most trusted providers in the industry. Take advantage of these bonuses and unlock the vault of online gaming possibilities.
Michael Jordan once said, "I can accept failure; everyone fails at something. But I can't accept not trying." Why not give it a try and unlock the vault of online gaming possibilities? With BonusFinder by your side, you can rest assured that you are playing with the best bonuses from the most trusted casino providers. So take a chance, and see what big winnings await you.
Here are four key takeaways from this article that readers can keep in mind:
Take advantage of the bonuses: Online casinos offer various bonuses to attract new players and retain existing ones. By carefully researching and comparing these bonuses, players can maximize their value and get the most out of their online gambling experience.
Look for reputable providers: With so many online casinos out there, it's important to do your due diligence and choose a trustworthy and reliable provider. Look for casinos licensed and regulated by reputable authorities and with a solid reputation for fair play and timely payouts.
Understand the terms and conditions: Before you sign up for a bonus or start playing at an online casino, ensure you understand the applicable terms and conditions. This includes things like wagering requirements, minimum deposits, and maximum payouts. By reading the fine print, you can avoid any unpleasant surprises.
Keep it fun and responsible: Finally, it's important to remember that online gambling should always be a fun pastime, not a way to make money or solve financial problems. Set a budget for yourself and stick to it, and only chase losses or bet what you can afford. With the right mindset and a little luck, online gambling can be a thrilling and rewarding experience.
As the famous gambling proverb goes, "The best bet you can make is on yourself." By following these tips and taking a responsible approach to online gambling, players can unlock the vault of exciting bonuses and trusted providers and enjoy all the thrills and excitement that the world of online casinos has to offer.