NASA, ESA to offer Volunteers 13 Lakhs Rupees to Lie in Bed for 60 Days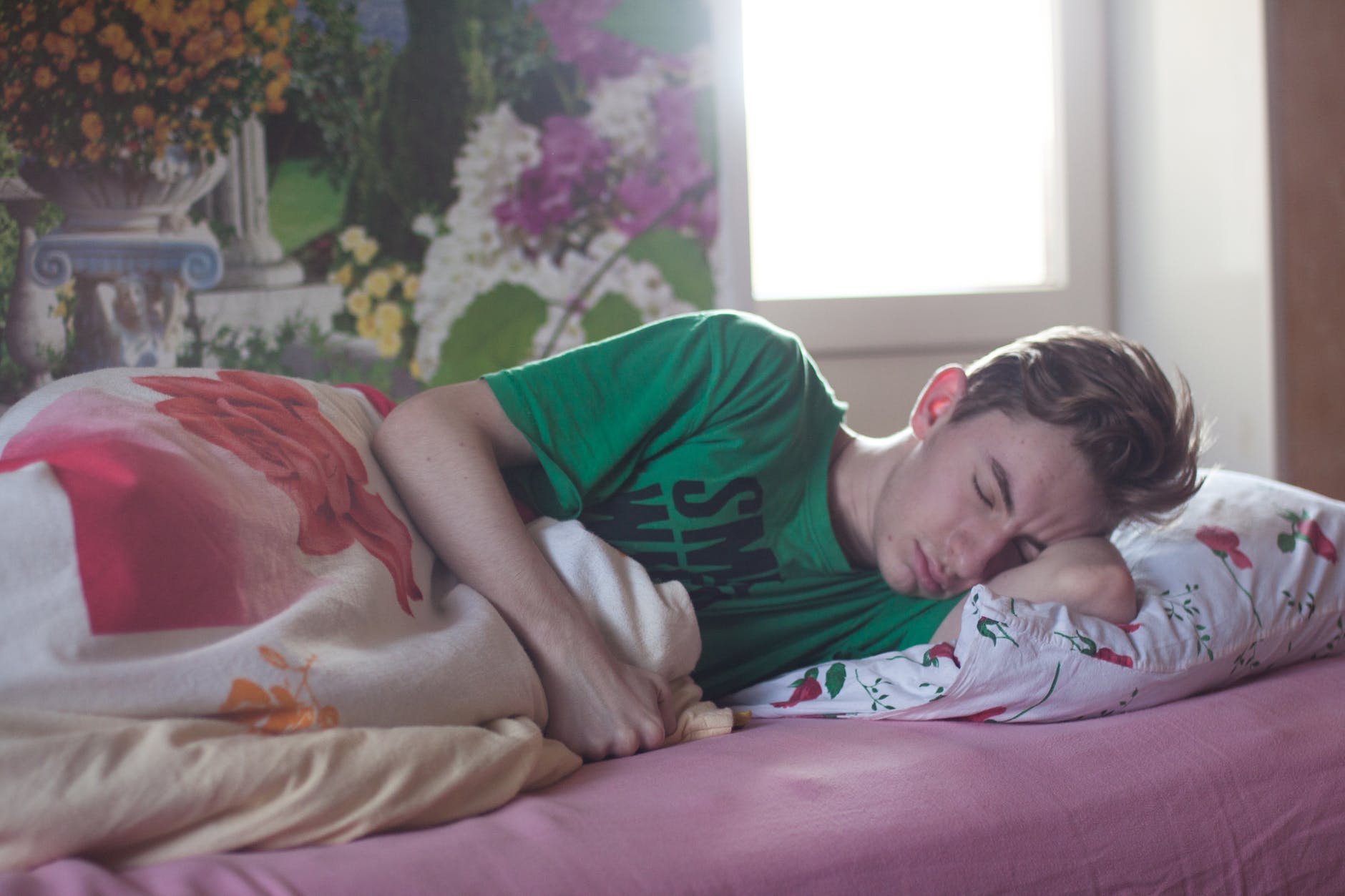 BERLIN – In a statement released by German Aerospace Center (DLR), it has been officially announced that the collaboration of NASA and ESA would offer volunteers 13 Lakhs Rupees for 60 days bed rest. The decision was made after post it was decided that NASA and ESA would study the impact of weightlessness on the human body. German Aerospace Center said that the key findings from the project will be effective to implement countermeasures against bone and muscle atrophy. This will be very useful for astronauts to live healthy for long periods in space, moon or mars. A total of 24 volunteers would take part in this project which will comprise 12 females and 12 males. The ultimate motive of this study is to acquire get maximum possible knowledge about human physiology by space researchers.
Muscle and Bone atrophy are common problems among scientists working in space under weightlessness condition. It affects old age researchers on a large scale. The most important factor which contributes to muscle and bone atrophy is the loss of muscle mass. As the mass of muscles reduces, the adverse effect of space conditions increases on both muscles as well as bones. This leads to serious impacts on the health of scientists working in space. And as volunteers are invited for studying the effect of weightlessness in simulated conditions, so it will be a golden opportunity for people to get rich by participating in this 60 days study. Medical students who choose the option of medical mission trips to contribute could take advantage of this experiment to earn a handsome sum of money in a limited period of time.
The study named Artificial Gravity Bed Rest Study (AGBRESA) will carry out the investigation of the use of artificial gravity to prevent the negative effects of weightlessness on a human body. This will be effective in finding solutions to the weightlessness problems of Astronauts which contributes to muscle and bone atrophy. AGBRESA study will last for three months and participants will lie in a short-arm centrifuge. And out of the total participants, two-thirds will rotate daily to analyze impact of weightlessness on their physiological structure.
DLR unveiled that there will be 12 females and 12 males who will be taking part in this experiment. As crewed spaceflights will be effective in carrying out the important experiments in Space under microgravity. However, it should be noted that there should be a higher level of safety for astronauts during space missions, said Hansjorg Dittus, DLR Executive Board Member for Space Research and Technology. Due to this bed rest study conducted by DLR, NASA, and ESA, the space researchers from Europe as well as the US will get an opportunity to work in collaboration with each other to find effective results from this study. Dittus said that the scientific knowledge collected about human physiology will be helpful to reduce the adverse effects of weightlessness on the health of astronauts.
During all the 89 days of the study, the participants will not be allowed to do any movements. This is required to ensure the reduction in the strain on muscles, tendons and the skeletal system. Also, the volunteers will remain in the same position during the pre-test and recovery phases. In fact, they will not only have to remain in a defined position during all the experiments but also all the meals, and other leisure pursuits will take place while lying down during the bed-rest phase. The conditions are created identical to that experienced by astronauts in space. In order to simulate the displacement of bodily fluids experienced by astronauts in a microgravity environment, the beds on which volunteers lie are angled downwards towards the head end by six degrees.
Leticia Vega, Associate Chief Scientist for International Collaboration for NASA's Human Research Program has commented on this study. She said the entire environment has been created after taking into consideration the conditions of astronauts during space missions. And also, the effects have been introduced according to the experiences of astronauts in space. Further, she said that the effects of weightlessness have mainly investigated on the International Space Station to reach accurate results. However, this study has been introduced to help understand the certain subjects under controlled conditions on Earth so that it could be possible for us to validate the results with that generated on the ISS.
Jennifer Ngo-Anh, a team leader in Human and Robotic Exploration at ESA has also shared his views about this study. She said that although Artificial Gravity Bed Rest Study permits us to address the issue of muscular atrophy caused by weightlessness, still, we also need to take into consideration other important factors such as cosmic radiation, isolation, spatial restrictions and other important issues related to the subject
The research on human physiology under weightlessness or simulate conditions is not just valid on astronauts working in space but also it will be effective for people living in the terrestrial regions. This will help to generate results regarding prevention, diagnosis, and treatment of people working in space or terrestrial environment. It is also one of the reasons simulated conditions have been chosen to relate the health effects in both spacial as well as the terrestrial environment.
Commenting on this subject, Jens Jordan, the director of the DLR Institute of Aerospace Medicine said that centrifuge has been used during a long-term bed-rest study to examine if artificial gravity could be used to prevent or counteract the physiological changes experienced by astronauts in a weightless environment.
Well, it is not the only study which has been taken into consideration to reduce the health problems of astronauts in space. There are plenty of other experiments that will be conducted to work on this issue. Apart from studying the impacts of weightlessness on muscle or bone atrophy, other health issues will also be studied. Some of the other areas which will be included in further studies include cardiovascular function, balance and muscle strength. Apart from this, muscle tissue biopsies, microdialysis, measurement of electrical muscle activity and regular blood sampling will also be focussed.
Studies on Isolation and Sensory Deprivation Conducted to Analyze Brain Power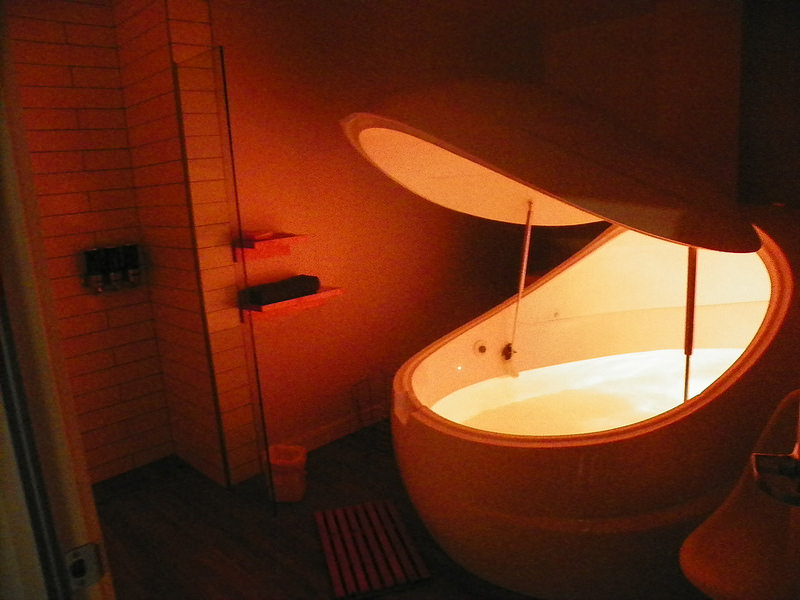 Sanctioned studies in isolation and sensory deprivation began in 1950s in earnest and the McGill University in Montreal was ground zero for it, so to speak.
For the most part of the 50s, laboratory based studies into the spectrum of psychology became a trend as people began to realize the immense capabilities of the human brain which has more raw processing power than dozens of super computers put together.
This is based on the fact that the brain's ability to decode input from sight, sound, vision, smell, temperature, gravity in a split second and respond within that same second would require a dozen supercomputers crunching numbers for a week to arrive at the same results.
The 50s was the era when the human brain became the final frontier for science faculties that were not obsessed with aliens and supernatural phenomenon which were also trendy during that time.
The experiments on the mind were given names that sounded 'zingy' such as the Mil-gram Experiment, MK-ultra or Zimbardo's prison study which involved locking voluntary participants inside four-star solitary confinement that came with blindfolds, TV that only played static  and radio that belted nothing but white noise.
Nevertheless, these confinements were also fitted with nice comfy beds, sofas, gourmet food, microwaves, stoves and whatever else you would expect from a nice 4 star hotel.
Besides discovering that people basically became irritated and irrational after a week, these studies did not go very far except for one study that was developed by Dr John C. Lilly who happens to be the man behind Restricted Environmental Stimulation Technique and the invention of the first isolation tank which are now known as floatation tanks or float pods.
Based on the studies conducted by not just Lilly, but also numerous other researchers past and present, it has been acknowledged that floatation tanks indeed have various positive effects on a whole plethora of issues that average humans suffer from.
From hypertension to arthritis, child autism to smoking cessation, obesity to chronic migraines and even PMS and discomforts caused due to pregnancy, floatation therapy has returned promising results as an ancillary treatment for these issues. Nevertheless, as it is with most cure-alls, studies have been inconclusive scientifically but as far as empirical evidence goes it is likened to the 'philosopher's stone'.
Most of the positive benefits of floatation therapy (there have been no negative side effects reported from floatation therapy thus far) are attributed to the impact that the therapy has on the human brain as the therapy basically puts the brain to rest momentarily allowing it to re-organize everything inside us and reboot itself.
Most individuals who attend floatation therapy swear by the fact that they have improved concentration and creativity apart from better overall health, higher tolerance to pain and in general left in better mood for weeks at a time.
It seems that the only way to find out for ourselves about R.E.S.T is to go for the therapy twice a week and actually experience what happens, nothing to lose except a few dollars and everything to gain based on what people are saying about it!