New Hampshire Becomes Sixth State To Legalize Sports Betting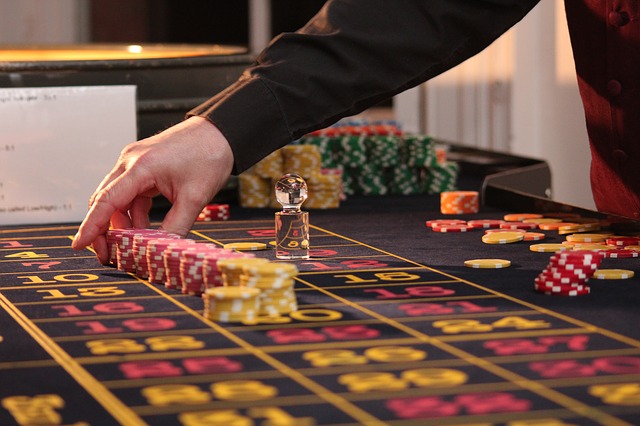 New Hampshire legalizes sports betting and becomes the sixth state to do so this year alone. Within a year, a number of states have adopted laws to bring the legal sports betting among the masses. The Supreme Court ruling of last year has confined all the betting activities within Nevada region. This has prompted states to come with legislation to allow gamblers to place their bets both online and in-person at the approved gaming sites.
Online and in-person sports betting get legalized with this new law, and it also offers remote registration for the new entrants. A qualified casino or operator will be able to get as many as 15 licenses (five for retail sports betting and 10 for online sports betting). A competitive bidding process has been laid down for qualified operators to bid through at the end of this year. New Hampshire state has also brought some restrictions pertaining to the in-play wagers and in-state collegiate betting. This new law also prohibits punters from betting on the New Hampshire college teams. There is no specific date for the launch of the legal sports betting activities, but it is likely to be done in 2020.
The legislation to authorize the sports betting in the state is seen in the positive light. The state regulators are confident of getting more operators like maxbet opt for the licenses and popularize the right and just means to bet for sports online and offline. It is also expected to help enhance the falling sports betting revenue in the state in the upcoming months.
New Hampshire is also working towards increasing the footprint of the offline betting sites which can be in the form of the restaurants or any other kind of entertainment facility. The state will also be getting in touch with the digital operator for licenses in order to bring legal betting games but within the state jurisdiction.
Before the introduction of this new law, the sports betting industry was running underground. New Hampshire will be feeding as much $10 million within next year to boost the legal sports betting within the state. These efforts will certainly help in attracting more players from cross-border states in the upcoming months. Interstate competition and competitive legal sports betting will be beneficial for New Hampshire in the long by generating huge revenues for the local businesses.
Here's what motivated Piergiulio Ruhe to become a boxer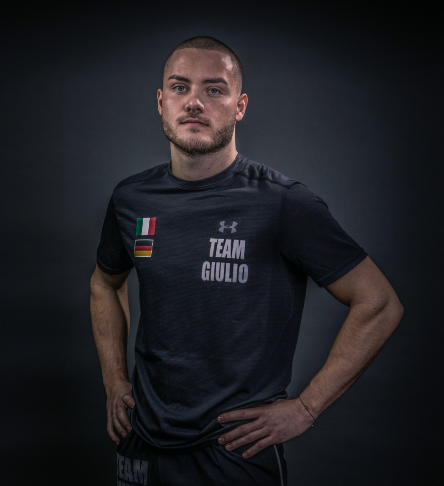 Any physical activity or sport requires a lot of hard work. Not just hard work, but even consistency is important for any sports personality. Germany's Piergiulio Ruhe made his name in boxing after years of practice and training. Boxing is a popular sport and is loved by a certain audience. Not only it strengthens physical state but also the mental state of mind. Ruge made his professional debut on May 26, 2018. His stats include 8 fights so far out of which he has been victorious in 7 fights. The 5 fights he won was through K.O.
The current Reigning German Champion in welterweight wants to represent his country on a global platform. Piergiulio says that it is his dream to fight at the world championship in Las Vegas, USA, and he will fulfil his dream. Popularly known as Toto, he is of German and Italian nationality. With an educational background in the technological field, he has completed vocational training in construction mechanics.  However, his undying love for the sport always moved him to become a boxer.
He has also got an extremely good family business named ''WARU – Wertvolles Aus Aluminium'. Ruhe was however strongly inclined towards the field of sports. He was introduced to boxing at the age of 16 by his friend Mikael Mkrtchyan who is also a professional boxer since 2013 in Spain. "Fighting always inspired me. I could see a lot of hard work and preparation one has to go through in boxing. I don't like things coming easily to me. Boxing has helped me become a stronger person – mentally, physically as well as emotionally", says Piergiulio while speaking about his inspiration behind becoming a boxer.
Initially, Ruhe spent time playing soccer and tennis at SC Rinteln. "Your life has no remote control. Get up and control your life by yourself", this is the motto the boxer has been following all his life. Soon he realized his love for boxing and he trained hard for 6 years before getting into the arena. He strongly emphasizes on 5 important aspects behind his success namely discipline, willpower, self-confidence, implementation capability and dedication. Currently, Piergiulio Ruhe is prepping up for his upcoming intercontinental title against the WBC Youth Champion Maono Ally from Tanzania. Due to the coronavirus pandemic, their fight was postponed and will now mostly happen in either in September or in October this year.