Former England Striker Announced His Retirement from Football at the Age of 38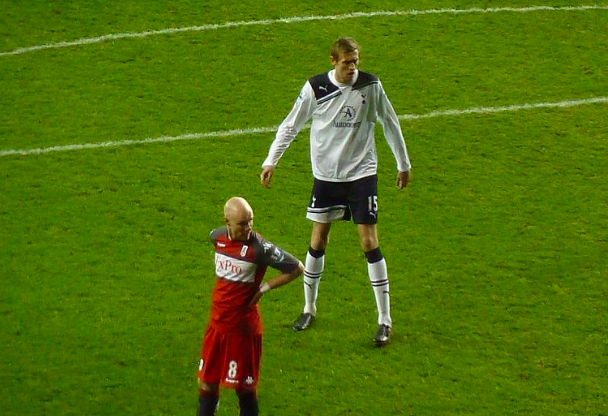 Peter Crouch, the former England striker, made his decision of retirement at the age of 38. The 6 feet 7 inch in height had made his debut in football with English league in 2000. He played for nine clubs, including Liverpool, Portsmouth, Tottenham, and Stoke. Recently he spent the second half of last season at Burnley. In May 2005, Crouch's first England Cap came against Colombia, and he played 42 times for the Three Lions, scored 22 goals which was the best part of his career.
Crouch put a statement on his Twitter account, saying, "After a lot of deliberation this summer I have decided to retire from football. Our wonderful game has given me everything. I'm so thankful to everyone who helped me get there and to help me stay there for so long, If you told me at 17 I'd play in World Cups, get to a Champions League final, win the FA Cup and get 100 Premier League goals I would have avoided you at all costs. It's been an absolute dream come true."
He made 468 appearances for seven different clubs and scored 108 top-flight goals. He has a record of most headed goals, 51, in Premier League History. Crouch played in 2006 Football World Cup and scored his first competitive goal for England during a 2-0 group stage victory against Trinidad and Tobago. Further, he was also selected in the 2010 World Cup held in South Africa. Extratips.com covers all football league tournaments including the world cup events to provide latest football betting tips.
Last year he released a book "How to be a Footballer" while he worked with media. Crouch won the FA Cup for Liverpool and made the path for the team to reach 2007 Champion League final. He also added in his Twitter statement that he is looking to spend more time with family now and recently had a fourth child with his wife, Abbey Clancy.
Tim Tebow signs for Jacksonville to get back into NFL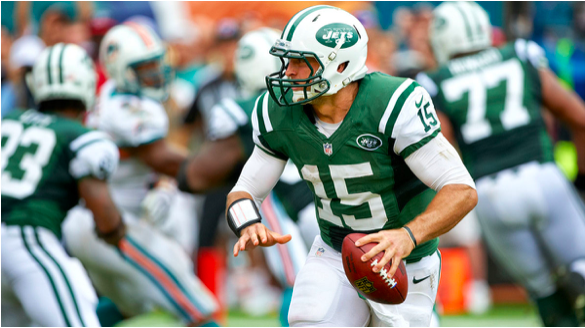 Tim Tebow is now finally back to the NFL, an announcement that was made on 20th May 2021 after signing up with Jacksonville Jaguars. According to Ian Rapoport, an NFL Network Insider, Tim signed a $920,000 contract for one year. However, the contract does not guarantee any money.
The last time that Tebow played a regular-season game was 2012 and the terms of the contract are no surprise to those who understand the NFL. He is now getting a chance to revive his football career under the stewardship of his former college coach Urban Meyer.
From @NFLTotalAccess: The #Jaguars didn't guarantee Tim Tebow anything. Just a chance. pic.twitter.com/kniRh3rNsu

— Ian Rapoport (@RapSheet) May 21, 2021
Jacksonville did not have a good season in 2020 and recorded the league's worst record. General manager Trent Baalke and Meyer have since then embarked on a journey to recreate the club, and the signing of Tebow comes at the perfect moment.
The fact that the veteran has been signed for the least amount of money that one can make in the NFL seems like a good catch for Jacksonville. He comes back to the NFL after working as a broadcaster and playing minor league baseball with the Mets organization.
Jacksonville Jaguars announced the signing of Tebow on 20th April and included a snapshot of the athlete's statement on the deal.
We have signed TE Tim Tebow. pic.twitter.com/xAsfcZP1sG

— #DUUUVAL (@Jaguars) May 20, 2021
Fans are hungry to get Tim's items
Tebow seems to be quite popular with NFL fans as his items were among the top five selling on NFLShop.com barely 24 hours after signing the new deal. The athlete wore jersey No. 15 when he was playing for Florida back in the days. The Jaguars have given him No. 85 (but that could change)
At https://t.co/jHuhn4vMsP today, the top five selling items are all….Tim Tebow items. pic.twitter.com/k2wdJvX5lQ

— Adam Schefter (@AdamSchefter) May 21, 2021
One day after Tim Tebow signed a one-year deal with the Jacksonville Jaguars, the former Heisman Trophy winners merchandise is dominating the NFL. https://t.co/PkjbWLCL5Y

— Breitbart News (@BreitbartNews) May 22, 2021
Many sports commentators have since reacted to Tebow's return to NFL
It has been long since Tebow played football in a regular season, and his comeback has interested loads of commentators and experts in the field. Messages of good luck and light moments have since then dominated various social media platforms.
Breaking: Tim Tebow signed his contract with the Jacksonville Jaguars this morning, a source told @AdamSchefter.

He will be on the field today for the team's off-season program as he sets out to compete for a roster spot at tight end. pic.twitter.com/w56dVXsJGu

— SportsCenter (@SportsCenter) May 20, 2021
Bold take on Tebow 👀

"Tim Tebow is not only going to make this team, but he's going to make a huge impact on the Jacksonville #Jaguars." — @marcelluswiley pic.twitter.com/EMFbYukFhX

— Andrew Gibson (@1010XLAG) May 21, 2021
Tim Tebow says he is wearing #85 to "honor" his former friend/teammate Aaron Hernandez, who passed away in 2017 following an intense battle with CTE.

Respect ✊ pic.twitter.com/mSQ5BLmtjx

— Barry McCockiner (@UltraWeedHater) May 20, 2021
Is there a Tebow effect?
The availability of various betting options on NFL, as shown by this Heritage Review, is not something we can ignore. What should we expect on the odds of the Jaguars based on the recent developments?
even though the team lost 15 straight games last season, odds for the Jaguars are now rising as evidenced on various sportsbooks. Meyer being at the helm is one reason, but the merchandise sales indicate that Tebow is also contributing to the redeem hopes in the Jaguars.