Young and Promising or Old and Wise – Who will be the 2019 NFL MVP?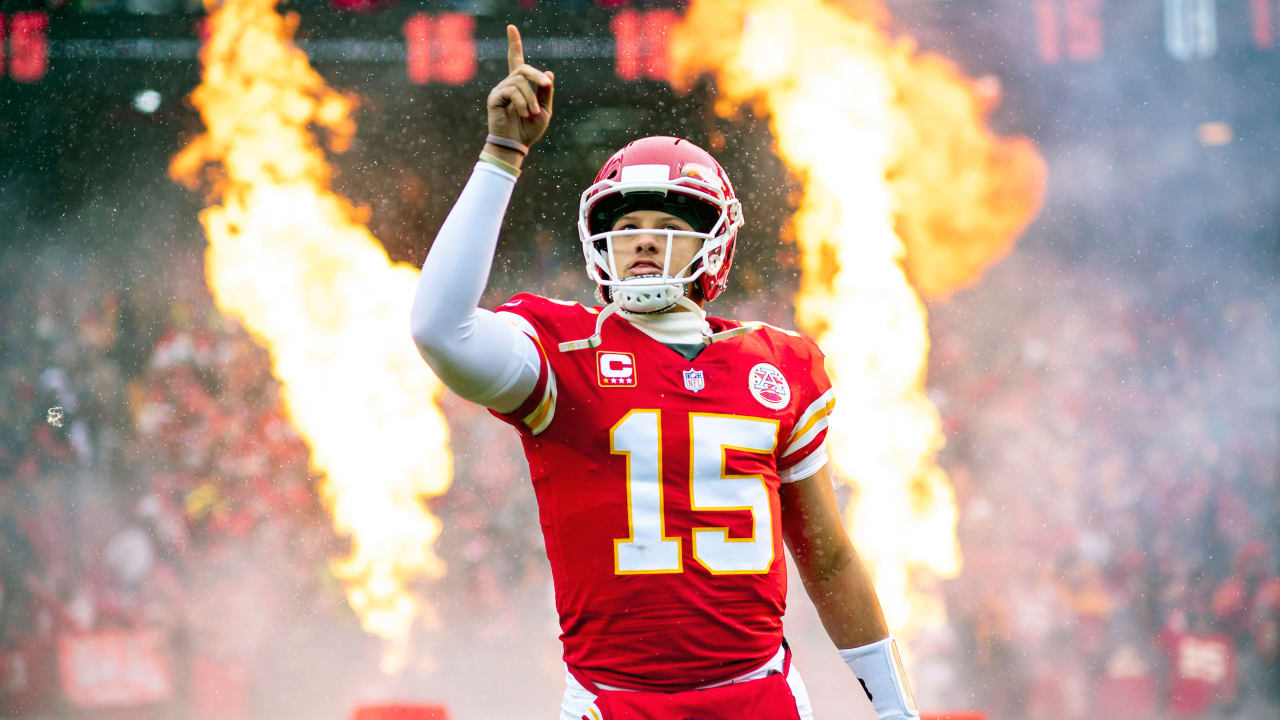 The National Football League's (NFL) Most Valuable Player (MVP) award is one of the most honorable acclaims for an individual American Football player to receive.  The MVP award will be based on the individual player's achievements in the game, however, also takes into consideration their past performance both on and off the field, overall statistics records, and contribution to the overall team spirit and performance.
NFL players are named MVPs in various occasions across individual games, positions, conferences and more.  However, the highest MVP honor is awarded once a year in an award gala that takes place in February and presents the Associated Press (AP) MVP award for the previous year.
The AP MVP is voted by a panel of 50 judges (mostly sports journalists, past players and coaches which handpicked by the NFL).  The vote takes place at the end of the regular season (which will be concluded on December 29th, with the Seattle Seahawks hosting the San Francisco 49rs), and prior to the playoffs, and results will be announced only on the day prior to the Super Bowl (which takes place on February 2nd, 2020).
So now that we mapped out the road that leads to the AP MVP 2010 award ceremony, let's look at what we should expect.
With the quarterback and his offensive team being at the center of attention in every NFL game, it is no surprise the majority of NFL MVPs are selected from mostly from the teams' offensive line ups.
Since the first AP NFL MVP Award was given 1961, offensive players took 54 awards (38 and 16, Quarterbacks and Running Backs respectively) out of a total of 57 AP NFL MVP Awards.  This trend continues, wherein the past ten years all AP MVPs were again Quarterbacks, except for one Running Back MVP in 2012 (Adrian Peterson of the Minnesota Vikings).
There is no surprise then, that the odds, picks and predictions for the 2019 NFL Season MVP comprise a list of Quarterbacks, let's take a look at a few:
Patrick Mahomes, Kansas City Chiefs: Starting with the reigning NFL MVP, Mahomes was the 2018 AP NFL Season MVP.  Graduating from Texas Tech, and joining the Kansas City Chiefs in 2017, Mahomes also holds the NFL passing touchdown leader title, passing as a quarterback 50 touchdowns in the 2018 season.
Mahomes and the Kansas City Chiefs are also one of the favourites to make an appearance in, and win Super Bowl LIV according to ESPN's Football Power Index (PFI).
At the young age of 23, Patrick Mahomes is already crowned with the most touchdown passes thrown in his first three NFL games, the youngest Quarterback throwing 50 touchdowns in a season, and the youngest Quarterback to throw across 5,000 yards in a season.  So completing a fantastic season and taking the AP MVP for 2018, is Patrick Mahomes going for the double? Will he also become the NFL MVP for 2019?
Andrew Luck, Indianapolis Colts: A bit more experienced, and known to be making great decisions in the pocket, Luck has been one of the favourites to win the AP MVP Award for a few years now.
Andrew Luck played at Stanford before graduating and being drafted to the NFL in 2012 and has been with the Indianapolis Colts ever since.  Known for his great passing, as well as being very mobile on the field and thus imposing a threat to the opposition's defence, Andrew Luck is certainly in the running to become the NFL's 2019 MVP.
Andrew Luck finished the 2018 NFL season with a Pro Ball title (his fourth), and NFL Comeback Player of the Year.  So, Luck is definitely one to watch in the NFL 2019 MVP race.  As former Indianapolis Colts Center Jeff Saturday put it in an interview with the IndyStar: "He's an MVP…man, he played lights-out football, made really good decisions, put the ball where he should".
So, does the AP NFL 2019 Season MVP has Luck's name on it? Definitely a strong possibility.
Aaron Rodgers, Green Bay Packers: Another NFL Quarterback powerhouse that has many titles under his belt is Aaron Rodgers.  Still, Rodgers is yet to pick the AP MVP title, and is looking to tick that box also at the height of his NFL career.  Can Aaron Rodgers become the AP NFL MPV of 2019?
In college, Rodgers played for the California Golden Bears in University of California, Berkley.  Upon graduation he was selected in 2005 in the first-round NFL draft by the Green Bay Packers, where he played as backup Quarterback for another Green Bay legend: Bret Favre.
In 2008 Rodgers stepped into the big shoes that Favre left, and soon started to establish himself as a Packers legend in his own right.  Aaron Rodgers wrote his own page in Packers and NFL history by leading Green Bay to a 31-25 victory over the Pittsburgh Steelers in Super Bowl XLV in February 2011.  In addition to being crowned as Super Bowl Champion, he also picked up the Super Bowl MVP title for that win.
So will Aaron Rodgers be the NFL MVP for 2019? Many believe that the odds are in his favour, and he is on the favourite list of many predictions alongside reigning 2018 NFL MVP Patrick Mahomes.
Drew Brees, New Orleans Saints: Sitting on the spot of the older and wiser Quarterback is New Orleans Saints' Drew Brees.  In 2010, Brees led the New Orleans Saints to their first ever Super Bowl appearance, and there he orchestrated a 31-17 victory over the Indianapolis Colts in Super Bowl XLIV.  He also won the MVP title for Super Bowl XLIV.
Drew Brees started his career in Purdue University, and from there was selected in the 2001 draft by the San Diego Chargers.  Brees spent five seasons with the Chargers, and from there moved in 2006 to play for the New Orleans Saints, where he still plays today.
Beyond his athletic leadership on the field, Drew Brees is also considered a true leader of his team, and inspiration for many other NFL players and fans alike, he shared recently the three most important lessons he learned from playing in the NFL: the power of Gratitude, Humility and Respect.
The Soccer Master Who Became MMA Legend – Pawel Kozlowski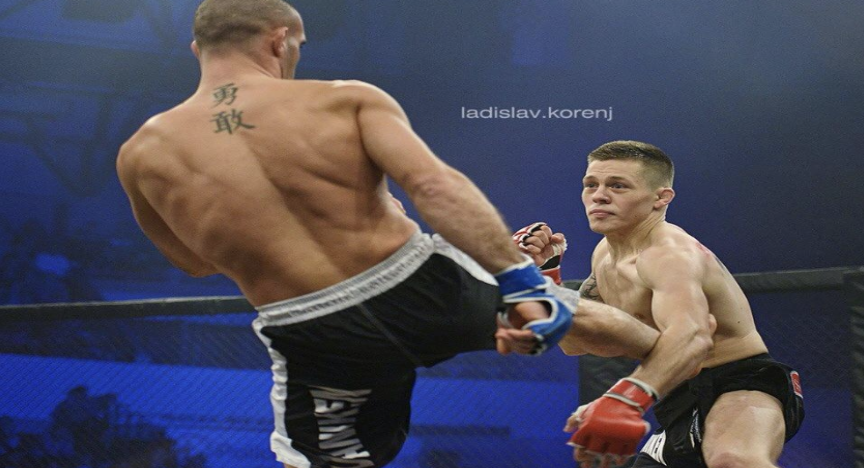 Pawel Kozlowski was born in 1992, in Gniezno, Poland. The footballer-turned-MMA fighter was born to rule the ring. He was destined to achieve greatness, and he did that in style. Early in his life, at 17, he played soccer to mesmerize the world with his natural talent, but his love and passion for Mixed Martial Arts (MMA) never faded. His life took a significant turn during a break from soccer training, triggering an unrelenting interest in MMA. Taking advantage of his football break, he enrolled in a club with facilities for boxing, Thai boxing, wrestling, and Jiu Jitsu. It was a decisive moment in his life. After playing soccer for nine years, he decided to make a professional career in MMA.
The Shift – Training For MMA
When preparing for a professional MMA fight, Pawel takes a strategic approach, planning all the tactics eight weeks ahead of the event. Usually, he trains 2-3 times a day and maintains a balanced and nutritious diet for this purpose. Before going into the ring, he follows a special diet to maintain weight.
The MMA Early Days – Brazilian Jiu Jitsu
In 2010, Pawel Kozlowski started training in Brazilian Jiu Jitsu. After a year of toil and hard work, he finally tasted success at the Austrian National Championship. Since then, he has never looked back, winning the World Pro Jiu Jitsu Trials and the European Championship. In 2016, Paweł Kozłowski became the national champion of Poland and Austria in Brazilian Jiu Jitsu. At the WKF World Championships in Italy, he won the runners-up medal in the Sanda category and a Bronze Medal in the MMA category. He also won the Qualification for the Brazilian Jiu Jitsu World Championship, which took place in Abu Dhabi. BJJ Fanatics website lists Pawel among the three best BJJ players from Poland for 2016. In 2014, he joined the Vienna edition of the charity action "You will not keep the Master – Sportsmen for Children." In July 2016, he established the Alpha Jiu-Jitsu Academy to train aspirant individuals.
Greatest Achievements
Pawel's most significant career moments came at the WKF World Championship, where he won Silver in Sanda and Bronze in MMA. He is a multiple Austrian and Polish National Champion and has won the Abu Dhabi Grand Slam twice. In MMA, he has 5 professional bouts, all of which he won in the first round and all by Submission. Pawel has also defeated the 2012 European champion twice.
The Pride Of His Parents
Pawel's father always wanted him to become a soccer player, and he was not very happy with him not playing football anymore. Still, he continued to make a name for himself in MMA, making his parents proud of his unprecedented achievements.
Fighting with an injured knee

The most challenging fight for Pawel was the fight in the final of the Open Championship, held in Croatia in 2012. It was his first fight after sustaining a knee injury, and he only had 10 days to prepare for it. In the final, he was leading his opponent with a 2:0 score line. Unfortunately, his stamina was running out, and the opponent took full advantage and won back-to-back points to lead with a 2: 6 score line. However, he got two more points and eventually won the fight with a 7:6 score line, with only 10 seconds to go for the final whistle.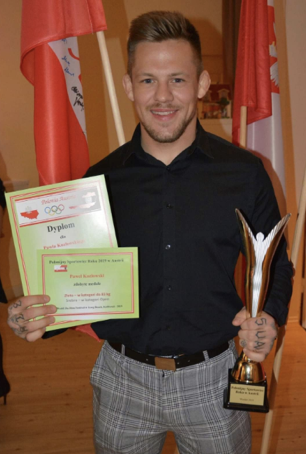 Pawel Kozlowski – The Legend
At pro-MMA, Pawel Kozlowski is unbeaten with a record of 5-0-0, securing all his wins in the first round. He is also a six-time European Championship medalist in Jiu Jitsu, having won over 400 matches with another 500 Jiu Jitsu fights worldwide. He has won three European titles and the Grand Slam in Abu Dhabi, the most prestigious tournament in this sport. Pawel released an instructional DVD about a technique he has developed called the "GremlinLock," thus becoming a legend of the sport.