Young and Promising or Old and Wise – Who will be the 2019 NFL MVP?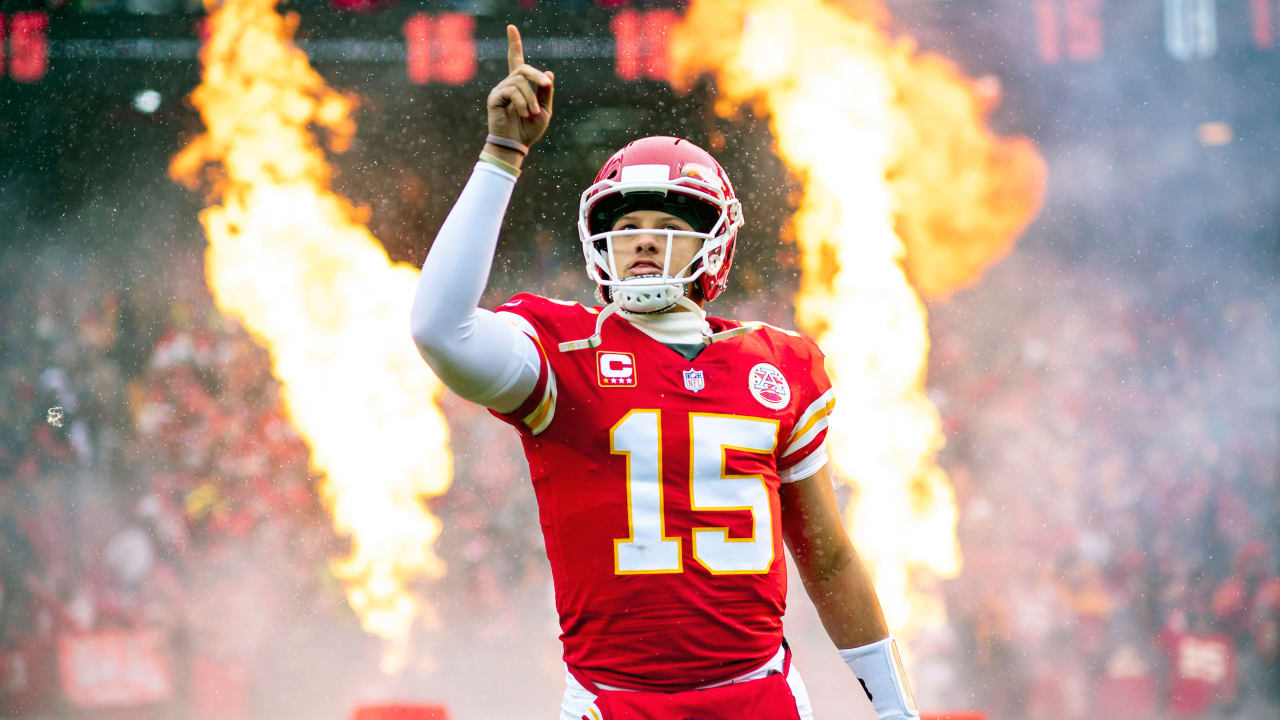 The National Football League's (NFL) Most Valuable Player (MVP) award is one of the most honorable acclaims for an individual American Football player to receive.  The MVP award will be based on the individual player's achievements in the game, however, also takes into consideration their past performance both on and off the field, overall statistics records, and contribution to the overall team spirit and performance.
NFL players are named MVPs in various occasions across individual games, positions, conferences and more.  However, the highest MVP honor is awarded once a year in an award gala that takes place in February and presents the Associated Press (AP) MVP award for the previous year.
The AP MVP is voted by a panel of 50 judges (mostly sports journalists, past players and coaches which handpicked by the NFL).  The vote takes place at the end of the regular season (which will be concluded on December 29th, with the Seattle Seahawks hosting the San Francisco 49rs), and prior to the playoffs, and results will be announced only on the day prior to the Super Bowl (which takes place on February 2nd, 2020).
So now that we mapped out the road that leads to the AP MVP 2010 award ceremony, let's look at what we should expect.
With the quarterback and his offensive team being at the center of attention in every NFL game, it is no surprise the majority of NFL MVPs are selected from mostly from the teams' offensive line ups.
Since the first AP NFL MVP Award was given 1961, offensive players took 54 awards (38 and 16, Quarterbacks and Running Backs respectively) out of a total of 57 AP NFL MVP Awards.  This trend continues, wherein the past ten years all AP MVPs were again Quarterbacks, except for one Running Back MVP in 2012 (Adrian Peterson of the Minnesota Vikings).
There is no surprise then, that the odds, picks and predictions for the 2019 NFL Season MVP comprise a list of Quarterbacks, let's take a look at a few:
Patrick Mahomes, Kansas City Chiefs: Starting with the reigning NFL MVP, Mahomes was the 2018 AP NFL Season MVP.  Graduating from Texas Tech, and joining the Kansas City Chiefs in 2017, Mahomes also holds the NFL passing touchdown leader title, passing as a quarterback 50 touchdowns in the 2018 season.
Mahomes and the Kansas City Chiefs are also one of the favourites to make an appearance in, and win Super Bowl LIV according to ESPN's Football Power Index (PFI).
At the young age of 23, Patrick Mahomes is already crowned with the most touchdown passes thrown in his first three NFL games, the youngest Quarterback throwing 50 touchdowns in a season, and the youngest Quarterback to throw across 5,000 yards in a season.  So completing a fantastic season and taking the AP MVP for 2018, is Patrick Mahomes going for the double? Will he also become the NFL MVP for 2019?
Andrew Luck, Indianapolis Colts: A bit more experienced, and known to be making great decisions in the pocket, Luck has been one of the favourites to win the AP MVP Award for a few years now.
Andrew Luck played at Stanford before graduating and being drafted to the NFL in 2012 and has been with the Indianapolis Colts ever since.  Known for his great passing, as well as being very mobile on the field and thus imposing a threat to the opposition's defence, Andrew Luck is certainly in the running to become the NFL's 2019 MVP.
Andrew Luck finished the 2018 NFL season with a Pro Ball title (his fourth), and NFL Comeback Player of the Year.  So, Luck is definitely one to watch in the NFL 2019 MVP race.  As former Indianapolis Colts Center Jeff Saturday put it in an interview with the IndyStar: "He's an MVP…man, he played lights-out football, made really good decisions, put the ball where he should".
So, does the AP NFL 2019 Season MVP has Luck's name on it? Definitely a strong possibility.
Aaron Rodgers, Green Bay Packers: Another NFL Quarterback powerhouse that has many titles under his belt is Aaron Rodgers.  Still, Rodgers is yet to pick the AP MVP title, and is looking to tick that box also at the height of his NFL career.  Can Aaron Rodgers become the AP NFL MPV of 2019?
In college, Rodgers played for the California Golden Bears in University of California, Berkley.  Upon graduation he was selected in 2005 in the first-round NFL draft by the Green Bay Packers, where he played as backup Quarterback for another Green Bay legend: Bret Favre.
In 2008 Rodgers stepped into the big shoes that Favre left, and soon started to establish himself as a Packers legend in his own right.  Aaron Rodgers wrote his own page in Packers and NFL history by leading Green Bay to a 31-25 victory over the Pittsburgh Steelers in Super Bowl XLV in February 2011.  In addition to being crowned as Super Bowl Champion, he also picked up the Super Bowl MVP title for that win.
So will Aaron Rodgers be the NFL MVP for 2019? Many believe that the odds are in his favour, and he is on the favourite list of many predictions alongside reigning 2018 NFL MVP Patrick Mahomes.
Drew Brees, New Orleans Saints: Sitting on the spot of the older and wiser Quarterback is New Orleans Saints' Drew Brees.  In 2010, Brees led the New Orleans Saints to their first ever Super Bowl appearance, and there he orchestrated a 31-17 victory over the Indianapolis Colts in Super Bowl XLIV.  He also won the MVP title for Super Bowl XLIV.
Drew Brees started his career in Purdue University, and from there was selected in the 2001 draft by the San Diego Chargers.  Brees spent five seasons with the Chargers, and from there moved in 2006 to play for the New Orleans Saints, where he still plays today.
Beyond his athletic leadership on the field, Drew Brees is also considered a true leader of his team, and inspiration for many other NFL players and fans alike, he shared recently the three most important lessons he learned from playing in the NFL: the power of Gratitude, Humility and Respect.
Here's what motivated Piergiulio Ruhe to become a boxer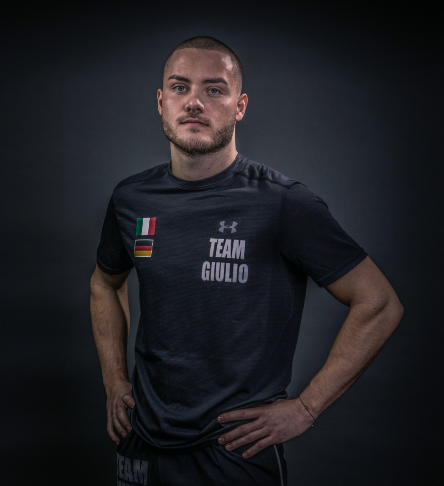 Any physical activity or sport requires a lot of hard work. Not just hard work, but even consistency is important for any sports personality. Germany's Piergiulio Ruhe made his name in boxing after years of practice and training. Boxing is a popular sport and is loved by a certain audience. Not only it strengthens physical state but also the mental state of mind. Ruge made his professional debut on May 26, 2018. His stats include 8 fights so far out of which he has been victorious in 7 fights. The 5 fights he won was through K.O.
The current Reigning German Champion in welterweight wants to represent his country on a global platform. Piergiulio says that it is his dream to fight at the world championship in Las Vegas, USA, and he will fulfil his dream. Popularly known as Toto, he is of German and Italian nationality. With an educational background in the technological field, he has completed vocational training in construction mechanics.  However, his undying love for the sport always moved him to become a boxer.
He has also got an extremely good family business named ''WARU – Wertvolles Aus Aluminium'. Ruhe was however strongly inclined towards the field of sports. He was introduced to boxing at the age of 16 by his friend Mikael Mkrtchyan who is also a professional boxer since 2013 in Spain. "Fighting always inspired me. I could see a lot of hard work and preparation one has to go through in boxing. I don't like things coming easily to me. Boxing has helped me become a stronger person – mentally, physically as well as emotionally", says Piergiulio while speaking about his inspiration behind becoming a boxer.
Initially, Ruhe spent time playing soccer and tennis at SC Rinteln. "Your life has no remote control. Get up and control your life by yourself", this is the motto the boxer has been following all his life. Soon he realized his love for boxing and he trained hard for 6 years before getting into the arena. He strongly emphasizes on 5 important aspects behind his success namely discipline, willpower, self-confidence, implementation capability and dedication. Currently, Piergiulio Ruhe is prepping up for his upcoming intercontinental title against the WBC Youth Champion Maono Ally from Tanzania. Due to the coronavirus pandemic, their fight was postponed and will now mostly happen in either in September or in October this year.