Young and Promising or Old and Wise – Who will be the 2019 NFL MVP?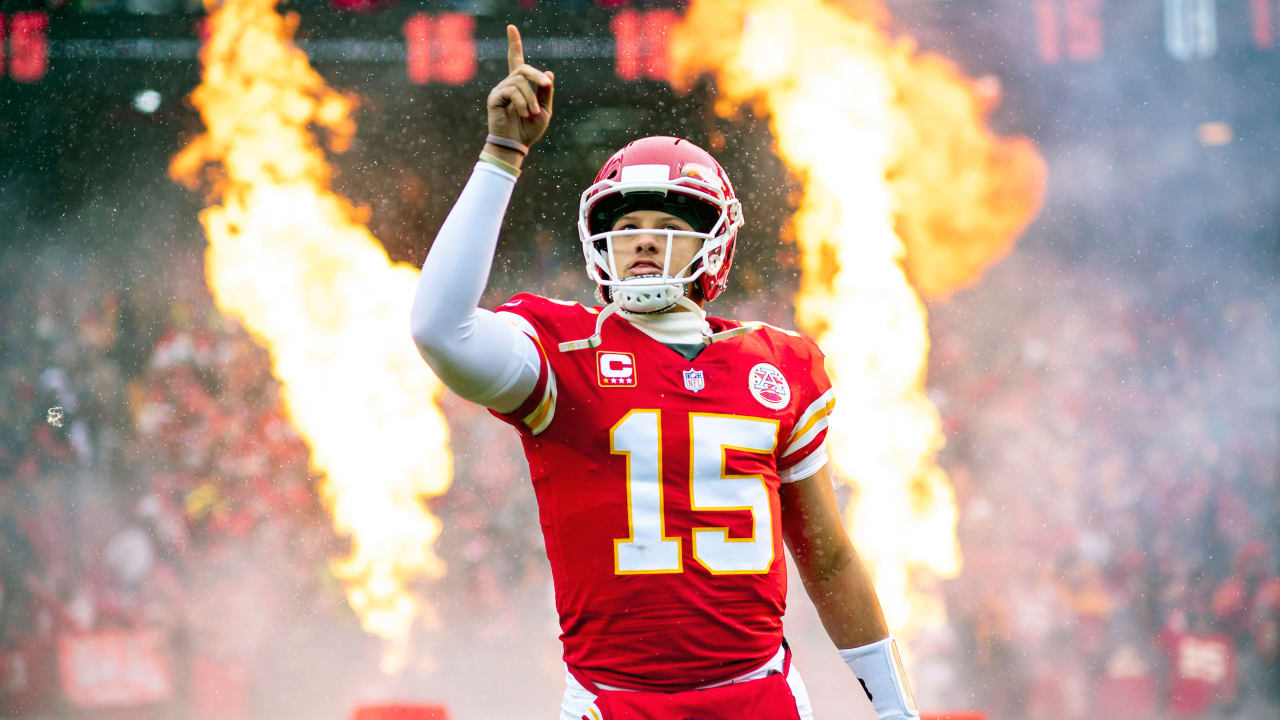 The National Football League's (NFL) Most Valuable Player (MVP) award is one of the most honorable acclaims for an individual American Football player to receive.  The MVP award will be based on the individual player's achievements in the game, however, also takes into consideration their past performance both on and off the field, overall statistics records, and contribution to the overall team spirit and performance.
NFL players are named MVPs in various occasions across individual games, positions, conferences and more.  However, the highest MVP honor is awarded once a year in an award gala that takes place in February and presents the Associated Press (AP) MVP award for the previous year.
The AP MVP is voted by a panel of 50 judges (mostly sports journalists, past players and coaches which handpicked by the NFL).  The vote takes place at the end of the regular season (which will be concluded on December 29th, with the Seattle Seahawks hosting the San Francisco 49rs), and prior to the playoffs, and results will be announced only on the day prior to the Super Bowl (which takes place on February 2nd, 2020).
So now that we mapped out the road that leads to the AP MVP 2010 award ceremony, let's look at what we should expect.
With the quarterback and his offensive team being at the center of attention in every NFL game, it is no surprise the majority of NFL MVPs are selected from mostly from the teams' offensive line ups.
Since the first AP NFL MVP Award was given 1961, offensive players took 54 awards (38 and 16, Quarterbacks and Running Backs respectively) out of a total of 57 AP NFL MVP Awards.  This trend continues, wherein the past ten years all AP MVPs were again Quarterbacks, except for one Running Back MVP in 2012 (Adrian Peterson of the Minnesota Vikings).
There is no surprise then, that the odds, picks and predictions for the 2019 NFL Season MVP comprise a list of Quarterbacks, let's take a look at a few:
Patrick Mahomes, Kansas City Chiefs: Starting with the reigning NFL MVP, Mahomes was the 2018 AP NFL Season MVP.  Graduating from Texas Tech, and joining the Kansas City Chiefs in 2017, Mahomes also holds the NFL passing touchdown leader title, passing as a quarterback 50 touchdowns in the 2018 season.
Mahomes and the Kansas City Chiefs are also one of the favourites to make an appearance in, and win Super Bowl LIV according to ESPN's Football Power Index (PFI).
At the young age of 23, Patrick Mahomes is already crowned with the most touchdown passes thrown in his first three NFL games, the youngest Quarterback throwing 50 touchdowns in a season, and the youngest Quarterback to throw across 5,000 yards in a season.  So completing a fantastic season and taking the AP MVP for 2018, is Patrick Mahomes going for the double? Will he also become the NFL MVP for 2019?
Andrew Luck, Indianapolis Colts: A bit more experienced, and known to be making great decisions in the pocket, Luck has been one of the favourites to win the AP MVP Award for a few years now.
Andrew Luck played at Stanford before graduating and being drafted to the NFL in 2012 and has been with the Indianapolis Colts ever since.  Known for his great passing, as well as being very mobile on the field and thus imposing a threat to the opposition's defence, Andrew Luck is certainly in the running to become the NFL's 2019 MVP.
Andrew Luck finished the 2018 NFL season with a Pro Ball title (his fourth), and NFL Comeback Player of the Year.  So, Luck is definitely one to watch in the NFL 2019 MVP race.  As former Indianapolis Colts Center Jeff Saturday put it in an interview with the IndyStar: "He's an MVP…man, he played lights-out football, made really good decisions, put the ball where he should".
So, does the AP NFL 2019 Season MVP has Luck's name on it? Definitely a strong possibility.
Aaron Rodgers, Green Bay Packers: Another NFL Quarterback powerhouse that has many titles under his belt is Aaron Rodgers.  Still, Rodgers is yet to pick the AP MVP title, and is looking to tick that box also at the height of his NFL career.  Can Aaron Rodgers become the AP NFL MPV of 2019?
In college, Rodgers played for the California Golden Bears in University of California, Berkley.  Upon graduation he was selected in 2005 in the first-round NFL draft by the Green Bay Packers, where he played as backup Quarterback for another Green Bay legend: Bret Favre.
In 2008 Rodgers stepped into the big shoes that Favre left, and soon started to establish himself as a Packers legend in his own right.  Aaron Rodgers wrote his own page in Packers and NFL history by leading Green Bay to a 31-25 victory over the Pittsburgh Steelers in Super Bowl XLV in February 2011.  In addition to being crowned as Super Bowl Champion, he also picked up the Super Bowl MVP title for that win.
So will Aaron Rodgers be the NFL MVP for 2019? Many believe that the odds are in his favour, and he is on the favourite list of many predictions alongside reigning 2018 NFL MVP Patrick Mahomes.
Drew Brees, New Orleans Saints: Sitting on the spot of the older and wiser Quarterback is New Orleans Saints' Drew Brees.  In 2010, Brees led the New Orleans Saints to their first ever Super Bowl appearance, and there he orchestrated a 31-17 victory over the Indianapolis Colts in Super Bowl XLIV.  He also won the MVP title for Super Bowl XLIV.
Drew Brees started his career in Purdue University, and from there was selected in the 2001 draft by the San Diego Chargers.  Brees spent five seasons with the Chargers, and from there moved in 2006 to play for the New Orleans Saints, where he still plays today.
Beyond his athletic leadership on the field, Drew Brees is also considered a true leader of his team, and inspiration for many other NFL players and fans alike, he shared recently the three most important lessons he learned from playing in the NFL: the power of Gratitude, Humility and Respect.
Kevin Noulowe the most athletic big man Armenia had ever seen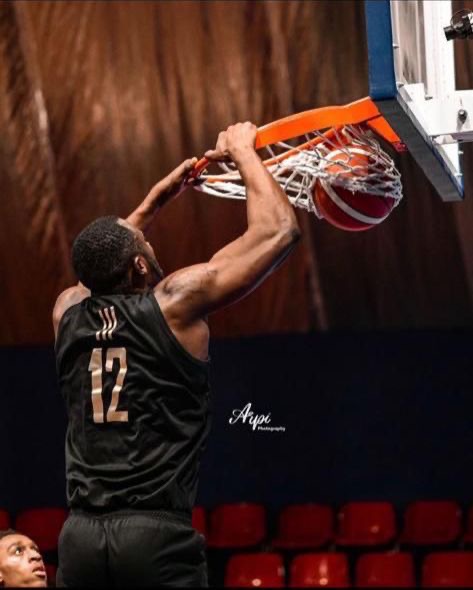 Aspiring athletes strive to compete on the world's largest sporting stage, but only a few will ever realise that goal. While anatomical and physiological factors clearly play a role in the development of a super-elite athlete, there are other critical components necessary to achieve success. One such name is that of Kevin Noulowe, a hard working and show stopped game changer for Armenia A league who has shown the basketball sport world how a true sportsman can reach to the top with his disciple and dedication. According to Kevin hard work and dedication are just part of the formula for success. It is not uncommon for coaches, parents and athletes to believe that specialising in a sport at an early age is the secret ingredient to becoming a world class athlete. He has been training to become the number one athlete in the world since childhood. Kevin is a firm believer that deliberate practice is a highly structured activity requiring intense effort and is not inherently enjoyable. It is not about training and clocking in the hours of practice. Rather, it is about being immersed in the action at hand, with the end goal of improving one's performance. Hence he is considered to be the warrior of the game. He is someone who never gives up no matter the difficulty and situation he is faced with.
Kevin always pursues excellence and shares the need for deliberate practice. Kevin Noulowe is a athletic freak, he is inarguably the most athletic big man the Armenia A league has ever seen. He is 6'10'' 260 pounds and is ridiculously strong and possess elite jumping ability. He terrorized and intimidates his opponents by over powering them with his strength and using his jumping ability to leap over them. Deliberate play is intrinsically motivating
unstructured play in sport, designed to provide a high degree of enjoyment. An example of deliberate play is Kevin as he leads the Armenia A league in rebounds, averaging 3 blocks a game, he averaged 13 rebounds a game, he was voted as an all star, he was a fan favorite, he also led the Armenian A league in dunks averaging 4 dunks a game, he is the Armenian Dwight Howard, a humble kid with a kind heart but a relentless animal on the court who aims to win. For the record, Kevin Noulowe is not new to the basketball scene, he is a former top high school basketball star, junior college standout and highly touted Division 1 recruit. He indeed is a hard worker and a gym rat, who believes in never giving up no matter how difficult the situation is. A warrior athlete who has always targeted the winning of his team.
He believes that the most common reason youths drop out of sport is that it is no longer fun. That means the best way to ensure a child drops out of sport is to force them to specialise at an early age. Hence he has pursued this sport since childhood. The Armenian basketball fans felt in love with his game after he performed an impressive 20 points, 20 rebounds and 4 blocks game against Armenia best team Erebuni. He is a warrior who has fallen but never faltered and always stood up strong inspite facing and overcoming knee injuries and surgeries, he is not being able to play basketball for 2 years but has never given up and continues to work hard and deliver his 100% in the game. He provides support, resources, motivation and effort to the one who wants to make a career in this field and is the best inspiration for the youth who want to pursue their career in basketball.