India's Loss in the Semi-Finals Cost Punters Rs. 1000 Crore
The satta market suffered a great loss when the team India lost in the semi finals of ICC World Cup. And the loss of the favourite Indian team led to the loss of punters as well. India lost to New Zealand in the semi final. Many hoped that India's win will help their pockets, but they bled dry.
India is out of the world cup, as it lost the knock out match to New Zealand. And many who betted on India suffered a huge loss. A betting insider told the FPJ that more than 90% of the bets were riding on India. But they suffered a loss of Rs. 1000 crore. And around the world, the loss was almost the double.
New Zealand had a slow start, and the dismal batting pitch did not give them much room to bat. Seeing this, many betted on their favourite team, India. The rate for India was Rs. 4.35. And on the other hand, for New Zealand it was Rs. 49.
Many assumed that Black caps were losers. But surprisingly, their bowling took India by surprise. And the tables turned when top three batsmen of India left the crease too early. Rohit Sharma, Virat Kohli and KL Rahul got dismissed early. And as per Satta king, even after this, many punters took chances by seeing the partnership of Dhoni and Jadeja.
India's score was 200/6 when Dhoni and Jadeja were on crease. But after Dhoni's run out, the stadium went quiet with disappointment. And the silence was a defeat. New Zealand bounced back in the last two overs and towards the fag end India lost wickets.
Punters who planned on having a big party after the win cancelled the bashes after huge loses. One of the punters Rajveer Singh lost 10 crores which he won from India's successive win. He said – "Even in session to session bidding, punters lost huge amounts as they had placed bets on Dhoni-Jadeja partnership which was in top form during the last session."
Tom Brady has left Bill Belichik and will be Playing with the Tampa Bay Buccaneers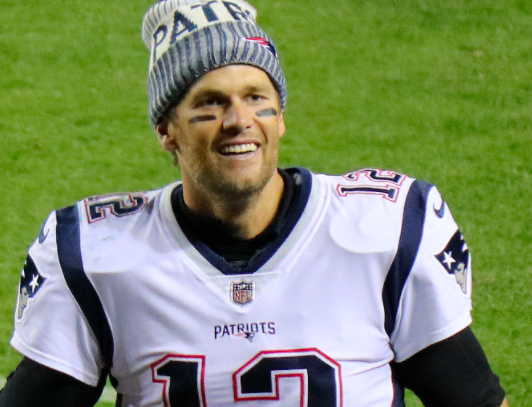 Tom Brady is a legend in himself. He has been playing the game for 20 years. But after spending almost two decades in New England now, the quarterback has left Bill Belichik and will be playing with the Tampa Bay Buccaneers. Tom Brady has signed a $50 million contract with Tampa Bay, and he will have to learn their tricks.
He started his football career when he played for Michigan. But he soon landed with the Patriots, but his selection was a six-round selection. He did not get much chance to prove himself till Drew Bledsoe got injured. Then Tom Brady took over and proved his talent.
Tom Brady and Bill Belichick worked as a team and made the Patriots a modern dynasty. He played 20 years in Foxboro. Tom Brady played as a first-class quarterback and won 219 of his 285 regular season appearances; he also claimed six Lombardi Trophies and three MVP awards. He claimed the title of one of the best quarterbacks of the game.
But after 20 years of association, he decided to leave the team and signed a two-year contract with the Tampa Bay Buccaneers. He is about to start a new chapter of his career in Florida. And the fans of Tampa Bay Buccaneers on the Bucs Forum are super elated with this fact.
But Tom Brady, who is considered one of the finest in the games, has to start from scratch. However, his new teammates are teaching him new methods. They are having fun learning him the verbiage because he is a down to earth guy and a good teammate.
As the season progresses, Tom Brady will be teaching his teammates more about the game. His experience will come in handy.