India's Loss in the Semi-Finals Cost Punters Rs. 1000 Crore
The satta market suffered a great loss when the team India lost in the semi finals of ICC World Cup. And the loss of the favourite Indian team led to the loss of punters as well. India lost to New Zealand in the semi final. Many hoped that India's win will help their pockets, but they bled dry.
India is out of the world cup, as it lost the knock out match to New Zealand. And many who betted on India suffered a huge loss. A betting insider told the FPJ that more than 90% of the bets were riding on India. But they suffered a loss of Rs. 1000 crore. And around the world, the loss was almost the double.
New Zealand had a slow start, and the dismal batting pitch did not give them much room to bat. Seeing this, many betted on their favourite team, India. The rate for India was Rs. 4.35. And on the other hand, for New Zealand it was Rs. 49.
Many assumed that Black caps were losers. But surprisingly, their bowling took India by surprise. And the tables turned when top three batsmen of India left the crease too early. Rohit Sharma, Virat Kohli and KL Rahul got dismissed early. And as per Satta king, even after this, many punters took chances by seeing the partnership of Dhoni and Jadeja.
India's score was 200/6 when Dhoni and Jadeja were on crease. But after Dhoni's run out, the stadium went quiet with disappointment. And the silence was a defeat. New Zealand bounced back in the last two overs and towards the fag end India lost wickets.
Punters who planned on having a big party after the win cancelled the bashes after huge loses. One of the punters Rajveer Singh lost 10 crores which he won from India's successive win. He said – "Even in session to session bidding, punters lost huge amounts as they had placed bets on Dhoni-Jadeja partnership which was in top form during the last session."
Tim Tebow signs for Jacksonville to get back into NFL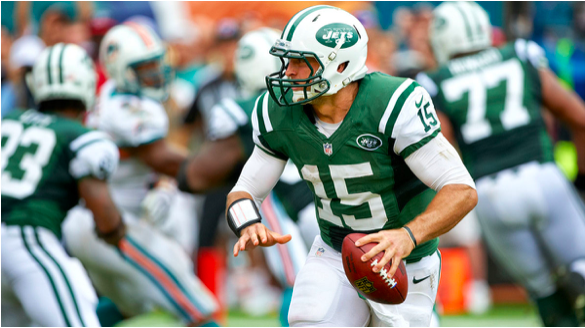 Tim Tebow is now finally back to the NFL, an announcement that was made on 20th May 2021 after signing up with Jacksonville Jaguars. According to Ian Rapoport, an NFL Network Insider, Tim signed a $920,000 contract for one year. However, the contract does not guarantee any money.
The last time that Tebow played a regular-season game was 2012 and the terms of the contract are no surprise to those who understand the NFL. He is now getting a chance to revive his football career under the stewardship of his former college coach Urban Meyer.
From @NFLTotalAccess: The #Jaguars didn't guarantee Tim Tebow anything. Just a chance. pic.twitter.com/kniRh3rNsu

— Ian Rapoport (@RapSheet) May 21, 2021
Jacksonville did not have a good season in 2020 and recorded the league's worst record. General manager Trent Baalke and Meyer have since then embarked on a journey to recreate the club, and the signing of Tebow comes at the perfect moment.
The fact that the veteran has been signed for the least amount of money that one can make in the NFL seems like a good catch for Jacksonville. He comes back to the NFL after working as a broadcaster and playing minor league baseball with the Mets organization.
Jacksonville Jaguars announced the signing of Tebow on 20th April and included a snapshot of the athlete's statement on the deal.
We have signed TE Tim Tebow. pic.twitter.com/xAsfcZP1sG

— #DUUUVAL (@Jaguars) May 20, 2021
Fans are hungry to get Tim's items
Tebow seems to be quite popular with NFL fans as his items were among the top five selling on NFLShop.com barely 24 hours after signing the new deal. The athlete wore jersey No. 15 when he was playing for Florida back in the days. The Jaguars have given him No. 85 (but that could change)
At https://t.co/jHuhn4vMsP today, the top five selling items are all….Tim Tebow items. pic.twitter.com/k2wdJvX5lQ

— Adam Schefter (@AdamSchefter) May 21, 2021
One day after Tim Tebow signed a one-year deal with the Jacksonville Jaguars, the former Heisman Trophy winners merchandise is dominating the NFL. https://t.co/PkjbWLCL5Y

— Breitbart News (@BreitbartNews) May 22, 2021
Many sports commentators have since reacted to Tebow's return to NFL
It has been long since Tebow played football in a regular season, and his comeback has interested loads of commentators and experts in the field. Messages of good luck and light moments have since then dominated various social media platforms.
Breaking: Tim Tebow signed his contract with the Jacksonville Jaguars this morning, a source told @AdamSchefter.

He will be on the field today for the team's off-season program as he sets out to compete for a roster spot at tight end. pic.twitter.com/w56dVXsJGu

— SportsCenter (@SportsCenter) May 20, 2021
Bold take on Tebow 👀

"Tim Tebow is not only going to make this team, but he's going to make a huge impact on the Jacksonville #Jaguars." — @marcelluswiley pic.twitter.com/EMFbYukFhX

— Andrew Gibson (@1010XLAG) May 21, 2021
Tim Tebow says he is wearing #85 to "honor" his former friend/teammate Aaron Hernandez, who passed away in 2017 following an intense battle with CTE.

Respect ✊ pic.twitter.com/mSQ5BLmtjx

— Barry McCockiner (@UltraWeedHater) May 20, 2021
Is there a Tebow effect?
The availability of various betting options on NFL, as shown by this Heritage Review, is not something we can ignore. What should we expect on the odds of the Jaguars based on the recent developments?
even though the team lost 15 straight games last season, odds for the Jaguars are now rising as evidenced on various sportsbooks. Meyer being at the helm is one reason, but the merchandise sales indicate that Tebow is also contributing to the redeem hopes in the Jaguars.