India's Loss in the Semi-Finals Cost Punters Rs. 1000 Crore
The satta market suffered a great loss when the team India lost in the semi finals of ICC World Cup. And the loss of the favourite Indian team led to the loss of punters as well. India lost to New Zealand in the semi final. Many hoped that India's win will help their pockets, but they bled dry.
India is out of the world cup, as it lost the knock out match to New Zealand. And many who betted on India suffered a huge loss. A betting insider told the FPJ that more than 90% of the bets were riding on India. But they suffered a loss of Rs. 1000 crore. And around the world, the loss was almost the double.
New Zealand had a slow start, and the dismal batting pitch did not give them much room to bat. Seeing this, many betted on their favourite team, India. The rate for India was Rs. 4.35. And on the other hand, for New Zealand it was Rs. 49.
Many assumed that Black caps were losers. But surprisingly, their bowling took India by surprise. And the tables turned when top three batsmen of India left the crease too early. Rohit Sharma, Virat Kohli and KL Rahul got dismissed early. And as per Satta king, even after this, many punters took chances by seeing the partnership of Dhoni and Jadeja.
India's score was 200/6 when Dhoni and Jadeja were on crease. But after Dhoni's run out, the stadium went quiet with disappointment. And the silence was a defeat. New Zealand bounced back in the last two overs and towards the fag end India lost wickets.
Punters who planned on having a big party after the win cancelled the bashes after huge loses. One of the punters Rajveer Singh lost 10 crores which he won from India's successive win. He said – "Even in session to session bidding, punters lost huge amounts as they had placed bets on Dhoni-Jadeja partnership which was in top form during the last session."
Kevin Noulowe the most athletic big man Armenia had ever seen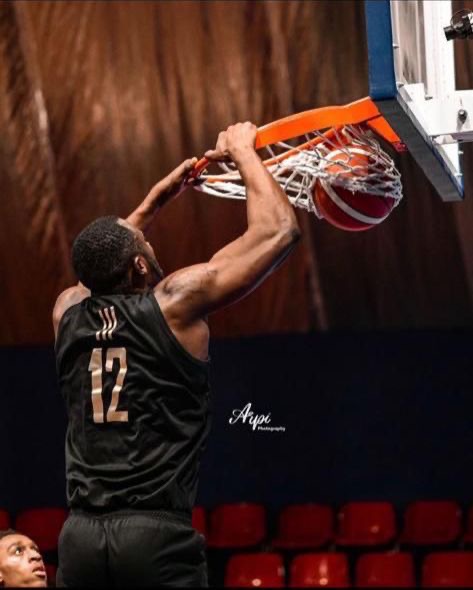 Aspiring athletes strive to compete on the world's largest sporting stage, but only a few will ever realise that goal. While anatomical and physiological factors clearly play a role in the development of a super-elite athlete, there are other critical components necessary to achieve success. One such name is that of Kevin Noulowe, a hard working and show stopped game changer for Armenia A league who has shown the basketball sport world how a true sportsman can reach to the top with his disciple and dedication. According to Kevin hard work and dedication are just part of the formula for success. It is not uncommon for coaches, parents and athletes to believe that specialising in a sport at an early age is the secret ingredient to becoming a world class athlete. He has been training to become the number one athlete in the world since childhood. Kevin is a firm believer that deliberate practice is a highly structured activity requiring intense effort and is not inherently enjoyable. It is not about training and clocking in the hours of practice. Rather, it is about being immersed in the action at hand, with the end goal of improving one's performance. Hence he is considered to be the warrior of the game. He is someone who never gives up no matter the difficulty and situation he is faced with.
Kevin always pursues excellence and shares the need for deliberate practice. Kevin Noulowe is a athletic freak, he is inarguably the most athletic big man the Armenia A league has ever seen. He is 6'10'' 260 pounds and is ridiculously strong and possess elite jumping ability. He terrorized and intimidates his opponents by over powering them with his strength and using his jumping ability to leap over them. Deliberate play is intrinsically motivating
unstructured play in sport, designed to provide a high degree of enjoyment. An example of deliberate play is Kevin as he leads the Armenia A league in rebounds, averaging 3 blocks a game, he averaged 13 rebounds a game, he was voted as an all star, he was a fan favorite, he also led the Armenian A league in dunks averaging 4 dunks a game, he is the Armenian Dwight Howard, a humble kid with a kind heart but a relentless animal on the court who aims to win. For the record, Kevin Noulowe is not new to the basketball scene, he is a former top high school basketball star, junior college standout and highly touted Division 1 recruit. He indeed is a hard worker and a gym rat, who believes in never giving up no matter how difficult the situation is. A warrior athlete who has always targeted the winning of his team.
He believes that the most common reason youths drop out of sport is that it is no longer fun. That means the best way to ensure a child drops out of sport is to force them to specialise at an early age. Hence he has pursued this sport since childhood. The Armenian basketball fans felt in love with his game after he performed an impressive 20 points, 20 rebounds and 4 blocks game against Armenia best team Erebuni. He is a warrior who has fallen but never faltered and always stood up strong inspite facing and overcoming knee injuries and surgeries, he is not being able to play basketball for 2 years but has never given up and continues to work hard and deliver his 100% in the game. He provides support, resources, motivation and effort to the one who wants to make a career in this field and is the best inspiration for the youth who want to pursue their career in basketball.