Nicanor Persano's Financial Power Makes him Trading's Wolf of Today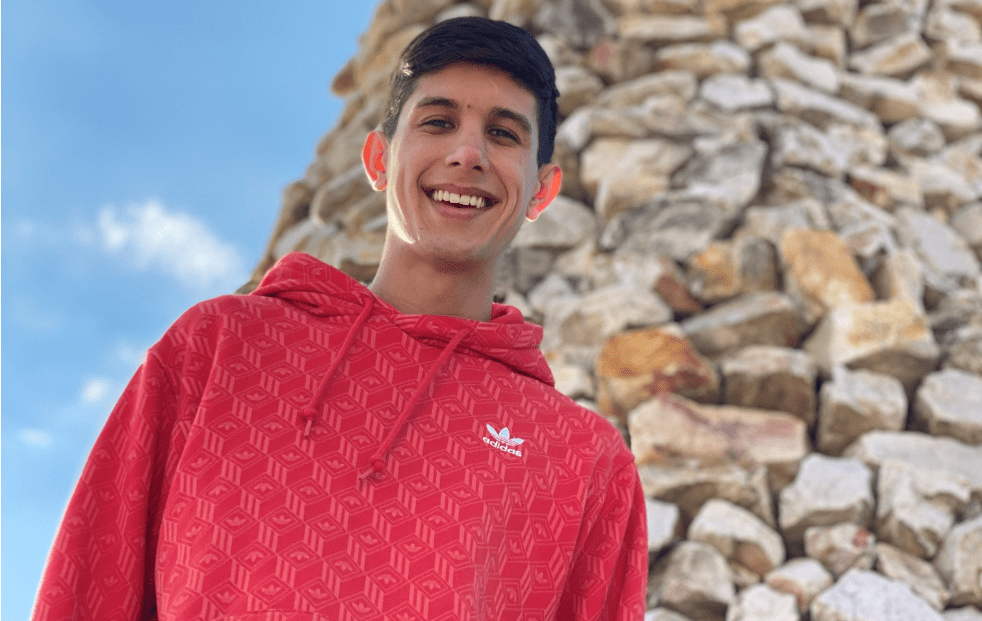 Nicanor Persano, a 21-year-old financial investor, has become one of the top 5 national traders in Argentina, his birth country. The youngster started his journey as a professional trader at 18 and he has now become a known figure in the financial world. The title, "The Wolf of Trading", suits him as he has broken all established parameters with his determination, conviction, and effort.
Most people close to him ignored his practice of trading when he started his journey. But all this didn't demoralize him and Nicanor Persano achieved an income of 50 thousand dollars and became a successful entrepreneur at 19.
Use Experience and Knowledge to Overcome Challenges
After establishing himself as a professional trader, Nicanor Persano decided to use his experience and knowledge to educate & train people to succeed as a trader. Initially, he started training 2,000 students to teach them the right strategies to achieve real profit in the digital markets.
It led to the start of Alpha Pro Academy in collaboration with his partner Mauro Giustozzi. Through this online platform, Nicanor Persano gives education to professional traders to grow in the trading world. He provides tools to over 3,000 members of the academy to get the desired results in the market by overcoming the obstacles on their way.
Trust Gut Feelings Over People's Opinions
During his development years, Nicanor faced criticism from his close people but he didn't pay any heed to their random opinions. He kept his focus on achieving his goals and he started his startup at 21 with sheer determination & conviction.
Despite the coronavirus pandemic in 2020, Nicanor Persano continued to grow economically and personally as a professional trader & an entrepreneur. After trusting his convictions, he started seeing positive results as he founded Alpha Pro Academy.
Hidden Costs of Mobile Application Development and How to Avoid Them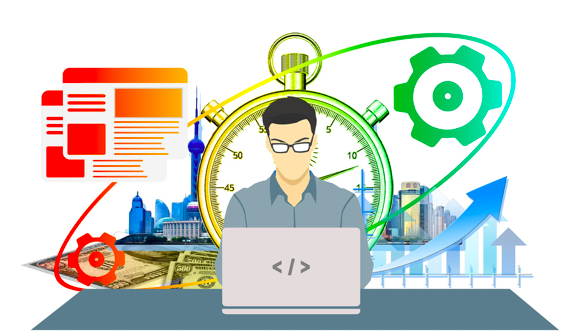 When ordering mobile app development, customers often face unexpected/hidden costs. Understanding this allows you to reduce the risks when working on a project, save time and money.
The fact is that the development process itself is only part of the app lifecycle. And then there are the deployment and maintenance phases, which are also critical to success.
The cost of these two stages can end up an unpleasant surprise. Not to mention the other important aspects, for which you also have to pay.
Supporting multiple platforms
You can't create a single application that is universal across all platforms. If you were planning a product only for the iPhone, you may end up having to develop a separate version for the iPad Pro, which will increase the cost of designing the user interface.
What if, in addition to the main version for iOS, you also need an Android version of the app? You can imagine how the initial cost of development easily increases several times.
You can save money if you use cross-platform technologies. But cross-platform development company claims this is not always possible, since some functions may require native development. Plus, there are nuances with performance and capabilities in terms of expanding the functionality.
You can always start from one, the most priority platform. But if the market analysis shows the need to expand in the future at the expense of another OS, this one should also be taken into account initially.
Integration with third-party services
In the case of corporate mobile applications, it is not enough to create the mobile application itself. It must be integrated into the corporate IT infrastructure. The task of developing a mobile application that would allow you to work with a corporate CRM or ERP system is quite common.
It's quite another thing when you already have an application, but the ability to integrate it with something (website, CRM, accounting, etc.) – was not originally provided. And now there is a need for it. As a rule, in this case, you have to modify the application, which can be very time-consuming and expensive.
An application is often just one element of a much more complex system.
If we talk about applications that are not enterprise-level, but products aimed at a wide audience, the range of services that are connected via the API can be quite wide. This includes integration with social networks, the functionality of push notifications and SMS messages, receiving data from any third-party services, etc.
Some services may be completely free, and connecting to others may require paying for a monthly subscription. The cost of all this should be calculated in advance and included in the overall budget.
Infrastructure components
If you are creating an application that receives certain information from the user or gives it to him, this data must be stored somewhere. And if the data volumes are large, you need to take care of the synchronization issue in advance and estimate the volume of requests for storing and processing information.
Even before you start developing a mobile app, you need to prepare a technical specification for the client-server interaction. You will need to lay down the correct architecture on the server, specify in which tables to store data, the structure of queries, which data is used more often than others.
If you postpone the issue of synchronization for the future and do not make a competent client-server architecture, debugging the application can take a long time and seriously postpone the planned release. Ignoring these points can cause quite large and unforeseen expenses.
The need to partially change, update and even completely rebuild the infrastructure is a common problem customers face. And if you add here another option for backup and data protection, which also need to be taken care of – the final check will continue to increase.
Testing costs
Testing is one of the key components of the software development lifecycle and should be budgeted for from the start. Improving the quality of the final product ultimately ensures a sufficient return on investment.
Many customers often underestimate the importance of testing. They do not realize that, depending on the project, it can take a lot of time. Even if you develop a native application for only one operating system, you will need to test how it looks and works on different types of devices.
If you want to make a version for two operating systems at once, it will cost even more. And you need to accept the fact that the best user experience will only be possible on a limited number of the most popular devices. For the rest, you'll have to settle for just a good UX, without striving for perfection.
Marketing costs
You need to understand how you will attract users and how much it will cost. And you should decide on this before the launch. It is naive to expect that your product will start to attract attention and will be popular on its own.
The most important way to attract organic traffic from the app store is ASO-optimization. It includes working with the text description, name, and visual design elements. It is based on a set of keywords that your application can search for the target audience.
But depending on the type of project and target market, you may also need to invest heavily in paid promotion channels:
targeted social media advertising;

Google AdWords advertising in the Google search engine;

creation of content for third-party resources (guest publications);

payment for reviews on thematic sites;

placement in email newsletters, advertising in messenger channels, etc.
There are more than enough options for promoting applications. But they all require money not only for the placement on the advertising platform itself or clicks but also for paying for the work of authors who create content for third-party resources, as well as those who publish it all.
For example, you can create a YouTube channel to promote your app. But it is unlikely that you will have enough time and skills to create a full-fledged series of videos with a product demonstration. Accordingly, it is better to outsource such work.
Service cost
Work on the mobile app does not end after its release. The more complex the project, the more maintenance costs will be required, including updating versions, fixing bugs, implementing new or refining existing functionality, fixing security issues, and so on.
Some large-scale operating system updates may also require changes to the application to ensure a high level of compatibility. This is true for both Android and iOS.
It is necessary to monitor the smooth operation of the servers and respond to possible problems to ensure that end-users can interact with the product without problems.
Thus, the cost of maintenance can turn into a really expensive part of the project, which is nevertheless necessary for its normal functioning.
Bottom line
It is impossible to foresee all the nuances of development at the start. But, most of the unexpected expenses are quite typical and belong to one of the categories listed in this article. This is important to understand because without solving these problems, it is impossible to create a good product.
This is not the whole list of possible hidden costs that you may encounter during the application development process. But these points can be called the main ones. By taking them into account at the start, you can avoid many problems in the future. This will increase the probability of the successful completion of the project.