Nickejtan, Rising Above The Norm to Conquer The Music Industry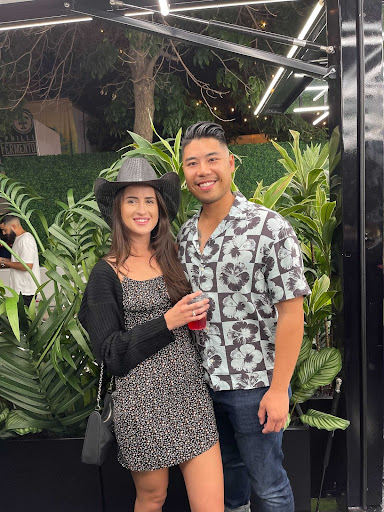 It is never easy to rise above the ranks and get recognition across borders in any industry. For the creative industry and especially the music scenes, the competition is wild and demanding, and it can be demoralizing. However, it is best not to give up on your talent as, in the long run, it is worthwhile. Those, however, who steadily grow in it are those that come out distinct with a different style. 
Everyone in the industry has talent, and it is upon you to identify that thing that will cut you across the industry. Upon finding your unique factor, push it with enthusiasm and determination as there is no shortcut in life. What that uniqueness will do is that it will slowly and steadily move you upwards. One person who is creating a distinct self is Nickejtan, who has come into the scene to set a new trend. 
Nick Tan, popularly known as Nickejtan, is a rising star who is gradually revolutionizing the music industry in how he makes his music. He is from Vancouver in Canada, and is passionate about making a meaningful change in the music industry. Through his passion, Nickejtan has gone above and beyond to realize the success of his pursuit by bringing you unique and refreshing music. His other endeavor in entrepreneurship called Agency Profits is a boost to what he does. He has excellent sales tactics that help agencies move to $10K a month in 90 days, which has helped him push his music. 
The music industry is highly dynamic. So, Nickejtan has also spent quite some time navigating through it. At the moment, he is steadily growing and manifesting it through his works.
His clear vision to create a sustainable impact in the industry is one factor that has kept him on track to keep growing. As a statement of his hard work, and after a long time of trial and error, Nickejtan has put out an album recently. The album, titled, Dollar Do has five tracks and is about five minutes long. The five tracks include Dimonshine, Ritanox, Glowtwitz, Questioz, LFG. 
Throughout his songs, he has portrayed street life and authenticity where he speaks his mind on real-life issues.
He additionally pours out the bars in the most natural way as the rhythm, and the flow hits deep within a listener. The vibrant beats and instruments will leave you bouncing your head as you also feel the trigger to dance to the tune. Everything about his music is unique and hits differently. His enthusiasm is evident in the songs.
More attributes that have contributed to this star are determination and a positive mindset. These traits allow Nickejtan to continue showcasing his creative genius as he enforces his life dreams. Through a positive attitude, he knows what it takes to be successful and thus take on the journey with willingness. A positive mindset also breeds determination and grit.
With his songs, you get rid of your dull moments as you keep yourself entertained. You can check his music and album on Spotify or Amazon. 
The fundamental features of community festivals' social implications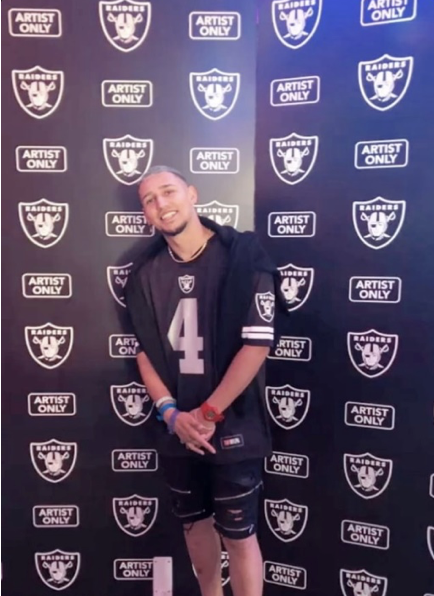 Music's power is an extraordinarily vital and unique instrument that improves the human experience. When combined with a social gathering of individuals from all walks of life who have come to appreciate this art, it creates a force unlike any other. Music allows people to imagine their lives and evoke powerful memories. Music is integral to cultural gatherings, festivals, and belief systems. Sound and rhythm patterns provide a unique insight into an individual's thoughts on current culture, subcultures, and societal concerns. Community festivals allow people of a community to engage in socialization, entertainment, and the formation of social networks, all of which can contribute to the promotion of community cohesiveness and the development of social capital within a community. 
In addition to bringing people of all colors, races, and ethnicities together, these festivals also play a pivotal role in promoting upcoming artists in the music industry. Festivals have long been one of the most prolific venues for promoting new music and exposing listeners to contemporary artists. The absence of festivals and venues has significantly hampered fresh content and talent exposure. Music is vital during festivals because it creates an instant link among those who attend. Festival music speaks to our human yearning to connect, and music is a means of self-expression that transcends all language borders. Picking up performances at smaller or local music festivals is a terrific method for new performers to get into the live music scene. 
Cultura Fest Las Vegas is organized by Alexis Lopez, CEO of artist-only entertainment in Las Vegas. The first large Latino Music Festival in the heart of Las Vegas, bringing together some of the top Latin artists from across the world to play on one stage, which includes some of the most prominent Latino Artists performing various types of music genres such as Regional Mexicana, Banda, Mariachi, and Reggaeton to create a first-time Latino music festival in the heart of Las Vegas. By reshaping live entertainment into an economic engine for growth and commerce and challenging humanity to live by its highest ideals, festivals have revolutionized the live music industry and become a crucial source of income for the music business. They also celebrate both the power of the individual and the collective masses. 
The upcoming festival to send shockwaves
The festival is scheduled to take place in 2023. With over 20 artists and ten of the biggest Latin DJs and music producers on the stage, bringing Latin Culture together, various Latin food from different cultures, games, contests, and giveaways for all guests to eat and dance the night away.
Cultura Fest will feature Latin music genres such as Reggaeton, Dembow, Mariachi, Corridos, and Banda Regional Mexicana.
Becky G, Dalex, Jowell & Randy, Blessed, Ryan Castro, Luis R Conriquez, Fuerza Reguida, Enigma Norteno, Junior H, Rickstarr, Mr. Fernandez, Christian Nava, Eslabón Armado, Eladio Carrión, Lunay, Sech, Lyanno, Mora, and many more will be confirmed as headliners in 2023.
Through his music promotion venture, Alexis intends to introduce Cultura Fest to other big cities such as Los Angeles, Texas, Chicago, and Miami. 
Introducing new artists to the audience
Alexis works as an A/R in the Latino business with numerous artists and frequently forges new ties amongst artists of various genres. Introducing numerous artists merging both cultures to be able to develop the new sounds of Latin Music, such as Grupo Firme from the Mexican Group and Jay Wheeler from reggaetón.
 About Alexis Lopez
 After suffering three ACL knee injuries, Alexis Lopez decided to hang up his boots and see what the future held for him. Alexis transitioned into music management, working with artists and DJs, and has worked for famous names in the music industry, such as Christian Nava, Rickstarr Baby, and Payso. Lopez has succeeded in every element of his life, and the new chapter of his life was no exception. Alexis Lopez knocked on many doors in his early days and was successful throughout his life. He has completed several missions. Lopez is now taking multiple Artists to South America, Central America, and Canada, such as Grupo Firme, Dos Carnales, Wisin & Yandel, Steve Aoki, Jay Wheeler, Oscar Maydon, Becky G, Luis R Conriquez, and many more Latino artists.