Nisha Shetty is making the best in quarantine, says "This is the right time to experiment with new things"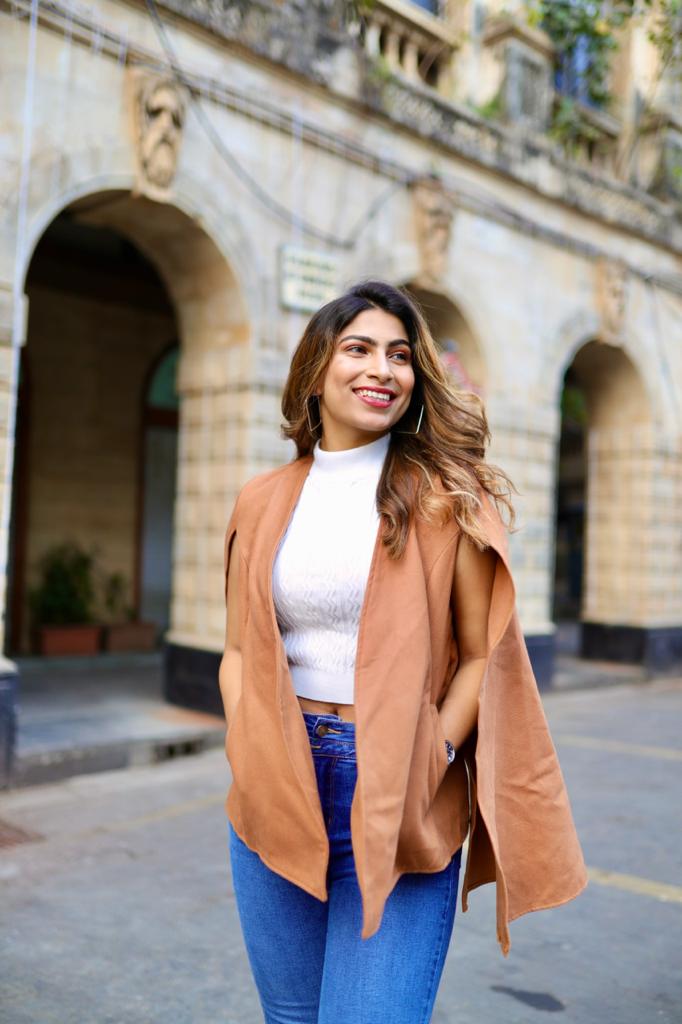 The fear created by the COVID-19 pandemic continues across the globe. In India, the nationwide lockdown was imposed on March 25 after which it further got extended. Currently, the nation is in its third lockdown which further might get extended after May 18. Staying indoors for such a long time has seen boredom striking among many individuals. In this crisis, many artists and emcees are keeping their audiences entertained virtually. Nisha Shetty, an emcee, entertainer and an aspiring actress is making the best use of quarantine by actively interacting with her audiences on social media.
'Smile', 'Talk' and 'Inspire' are the three important aspects which she is truly living by in her life. With the entertainment industry severely impacted, all the major events and shows have either postponed or got cancelled. "The industry is badly affected by the crisis. As an anchor, I have spent most of my time on stage entertaining thousands of people. With this hiatus from performing live, things have become very strange. Let's be positive and hope for the best", quoted Nisha. An IT professional turned anchor, Nisha has hosted many rewards and recognition programs, corporate conferences, press conferences, social events, sports events, launches among others. One of the most memorable events of her life has been Filmfare Awards 2018 press conference with Bollywood superstar Shah Rukh Khan.
Besides this, the talented artist has worked with reputed brands including Tag Heuer, Samsung, Audi, ICICI, Aditya Birla Group to name a few. Living by her dream and bringing smiles on everyone's faces, Nisha Shetty has travelled to many parts of the world for her work including South Africa, Singapore, Paris, Thailand, Japan, Greece and several other countries. In this lockdown, the emcee is yet again inspiring her audiences by spreading positivity through social media. Creating positive vibes while interacting on Instagram, Shetty is also giving major fitness goals in the quarantine period. 
While working out at home, the anchor has initiated several fitness challenges on her social media thus motivating everyone to stay fit. Moreover, she even made her debut on TikTok which has seen tremendous growth in the lockdown phase. She said, "This is the right time to experiment with new things. I have always loved to be on camera but due to the hectic schedule, I never got time to create videos on TikTok. The app is entertaining and it's complete fun (laughs)." Apart from this, Nisha Shetty also very often does live sessions with many brands and portals and is virtually entertaining everyone with her work.
Break Media: Giving a lifetime opportunity to up & coming artists with their entertainment company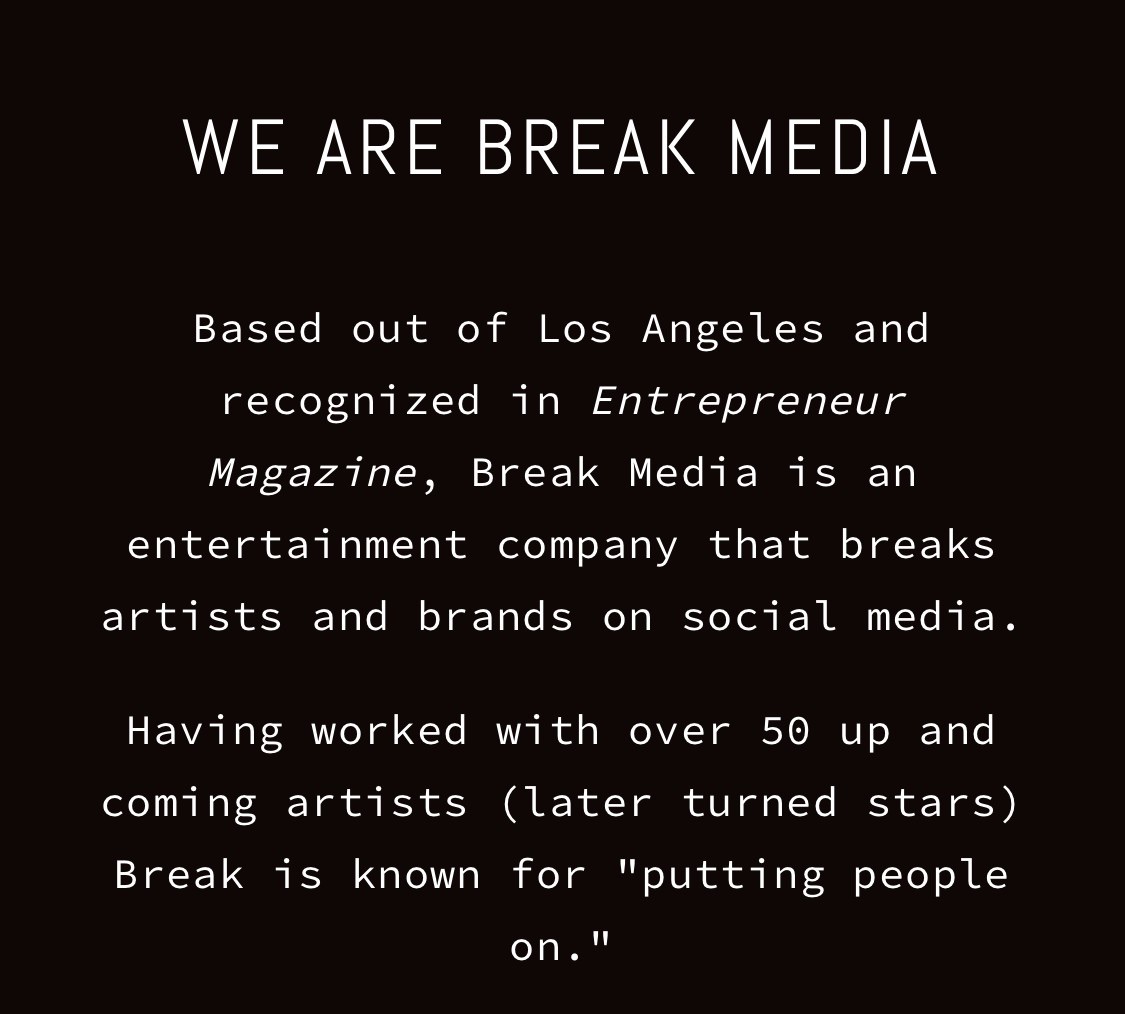 Considered to be the best in the USA, Joey Hickson's Break Media is both learning & a path-breaking platform for artists.
The way the world of social media has seen a rise, especially in the past few years is staggering. The number of people who have joined the bandwagon on social media is incredible knowing the various opportunities & admiration that the online platform offers an individual. When you are aware of such advantages of the medium, it is natural that some companies use the same to provide opportunities to clients who associate with them. Break Media by Joey Hickson is one of the best entertainment companies in the US that works for the growth & betterment of up & coming artists, athletes & influencers, who have talents that the world must know about.
Break Media is a visionary company created by Joey Hickson that provides the ultimate solutions to many artists & influencers across the world looking to get a chance of their lifetime to showcase their talents globally. Hickson, who is also a renowned social media influencer in the US, knows how to effectively use social media platforms to carve a path for talented youngsters & give them a platform which can turn out to be fruitful for their careers.
Hickson's company works for placing these talented people in front of huge audiences by helping them create an image on social media & in the outside world. The social media world is already crowded with many such similar companies & to still make a special place in the online world is something Hickson has achieved with his determination & hard work. Break Media is also unique because the work they do for influencers & artists; they do not claim any credit for their increasing popularity amongst the masses & the classes.
Today with his consistent efforts, Hickson has been able to take Break Media to the peak of the media industry, which is popularly recognised as a company that guides & supports talented artists & influencers.
Providing top services in influencer personality management, music promotion, collaborations on the agency's 350 million network & many more such amazing services, Break Media has been successful in giving a break to artists worldwide. Looking at the rate the agency is growing along with its clients, it won't come as a surprise if the agency develops many other things through social media platforms for the artists & influencers.
If you too wish to make your dreams a reality, you can connect with them on Instagram @break or can visit their
Website : breakmedia.us
Instagram : https://instagram.com/break