Making it Big in the World of Music – Pyano ||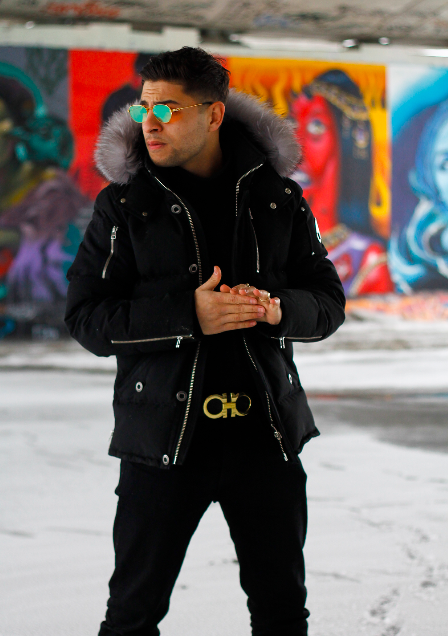 "When you have your heart in the right place, you can move mountains".
One such example is that of a young Music artist from the north western part of the globe. Soccer player turned artist, Pyano ||, has been in the industry for 5 years now and is alas coming out with his first single 'DZYNR' on May 8, 2020. He's then scheduled to release a new track every couple weeks for the rest of the year with big hits like 'Offer Me' and 'Pineapple Juice'.
Born July 10, 1993 in the city of Amman, Jordan but currently residing between Montreal and Ottawa, Pyano || pursued his Honors in Science and Business from Carleton University.
Besides having a natural aptitude towards music from a tender age, Pyano || is a prodigious soccer player. He was a part of St. Anthony Italia FC's men's premier team that clutched the coveted 1st position in the 2019 Ontario Cup. His team not only competed in the Canadian National Championship in St. Johns, New-Foundland but also reached the finals where they were declared the runner up.
Pyano || has also made a mark for himself in the field of business with his business oriented-mind. One of his many successful ventures is a youth only soccer academy that has swelled up to 250 students. By this business wing he has proven to the world that when you are driven with passion and determination, things fall in place.
One crucial turning point in his life was when he decided to take on the world of music, something that has always been his calling. His style of music is a unique transition of soulful melody to pulsating hip-hop, rap and Afro trap beats. He has mastered the art of ramping up his records by constantly brewing classic melodies intertwined with upbeat anthems.
His story is truly phenomenal. Only few artists can find the right balance of interests and Pyano || has this gift of versatility.
His approach to tracks and rhythms is unique and versatile as well.
When asked how he envisions his future, he says "I just want to make good music, motivate people and compete with the best. Even if I motivate a single person, I'd be happy because I love making music regardless".
He has perfectly depicted sheer brilliance through his music and the ability to shine in different genres that has motivated others in the process.
Continue following the journey of this musical venture with Pyano ||.
Break Media: Giving a lifetime opportunity to up & coming artists with their entertainment company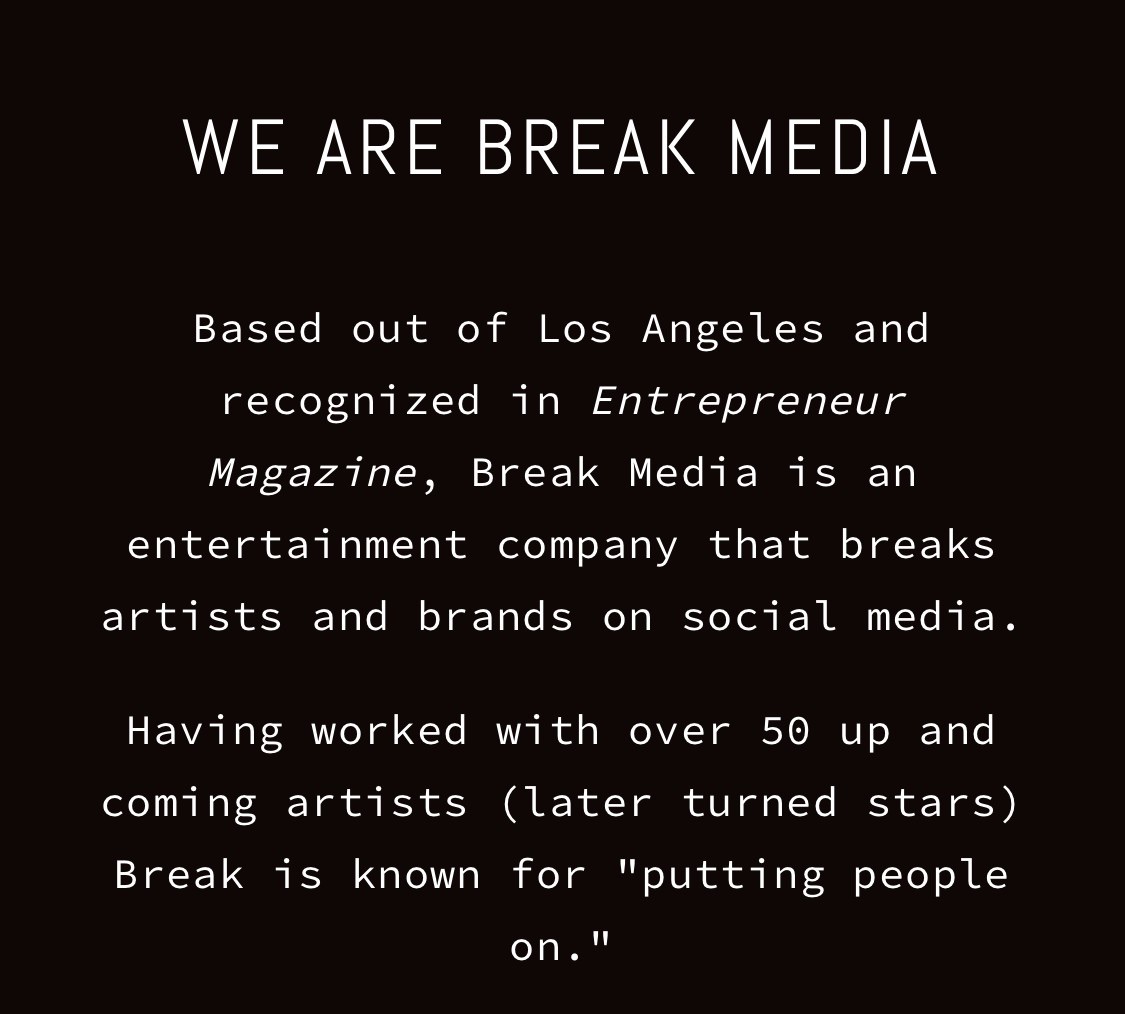 Considered to be the best in the USA, Joey Hickson's Break Media is both learning & a path-breaking platform for artists.
The way the world of social media has seen a rise, especially in the past few years is staggering. The number of people who have joined the bandwagon on social media is incredible knowing the various opportunities & admiration that the online platform offers an individual. When you are aware of such advantages of the medium, it is natural that some companies use the same to provide opportunities to clients who associate with them. Break Media by Joey Hickson is one of the best entertainment companies in the US that works for the growth & betterment of up & coming artists, athletes & influencers, who have talents that the world must know about.
Break Media is a visionary company created by Joey Hickson that provides the ultimate solutions to many artists & influencers across the world looking to get a chance of their lifetime to showcase their talents globally. Hickson, who is also a renowned social media influencer in the US, knows how to effectively use social media platforms to carve a path for talented youngsters & give them a platform which can turn out to be fruitful for their careers.
Hickson's company works for placing these talented people in front of huge audiences by helping them create an image on social media & in the outside world. The social media world is already crowded with many such similar companies & to still make a special place in the online world is something Hickson has achieved with his determination & hard work. Break Media is also unique because the work they do for influencers & artists; they do not claim any credit for their increasing popularity amongst the masses & the classes.
Today with his consistent efforts, Hickson has been able to take Break Media to the peak of the media industry, which is popularly recognised as a company that guides & supports talented artists & influencers.
Providing top services in influencer personality management, music promotion, collaborations on the agency's 350 million network & many more such amazing services, Break Media has been successful in giving a break to artists worldwide. Looking at the rate the agency is growing along with its clients, it won't come as a surprise if the agency develops many other things through social media platforms for the artists & influencers.
If you too wish to make your dreams a reality, you can connect with them on Instagram @break or can visit their
Website : breakmedia.us
Instagram : https://instagram.com/break