NYC Fans Say Kim Kardashian Using Plastic Surgery In Order to Be Beyonce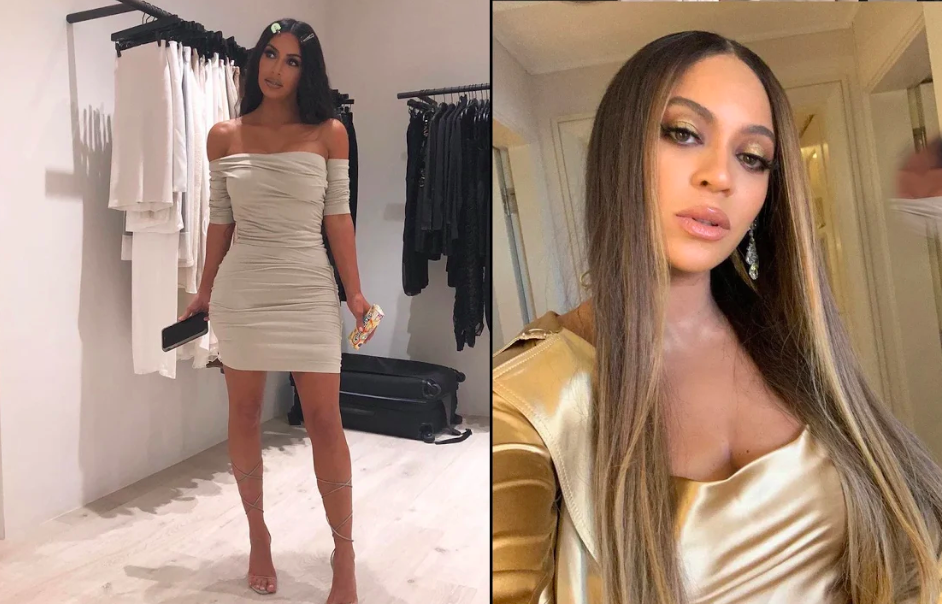 It's not unusual that Kim Kardashian is appearing in headlines, but the reason for her name showing up this time is definitely strange. In August, users on Twitter and other social media sites began commenting on Kim's appearance, which they say has been intentionally changed to imitate the iconic look of music superstar Beyonce. In particular, fans of both women are focused on Kim's face, which shows possible signs of plastic surgery to the pop culture icon's nose and lips. These changes can easily be seen when one compared newer photos from the fashion queen's Instagram to her older posts – many fans have commented on the apparent changes to her physical appearance. 
Is It Definitely Plastic Surgery?
As is, it's unclear whether or not Kim has actually had work done, as neither she nor any plastic surgeons have confirmed any procedures. So is it just a change in makeup styling? A darker setting on the tanning bed? Or has the 37 year old Kardashian actually had work done to resemble music icon Beyonce? It's difficult to find any proof, but when one looks at side by side comparisons, it becomes easier to understand fan's perspectives that the look is purposeful by Kim K. Whether or not this is the case, it's pretty suspicious when Kim copies looks that Beyonce posts on her social media, or debuts at red carpet events. 
If it is plastic surgery, then it was likely done by either a Los Angeles or New York City surgeon. One glance at the work of a doctor from these two competitive markets, would prove why. A doctor like Dr. Sachin Shridharani, an NYC plastic surgery specialist, only serves the best.   This includes Hollywood A-listers who can afford it and 'heavy-pocketed' individuals usually, though he's not tied to Kim Kardashian. 
While other cities have higher numbers of plastic surgeons, the quality level is higher in these two metropolitan centers, due to a high number of celebrity and upper class clientele. Kim has admitted to having fillers and Botox put in, so what's a small rhinoplasty or collagen implant after those procedures?  
On the other end of the totem pole, there are many women heading to the Dominican Republic for 'back door' plastic surgery jobs. However, the risk of infections and other medical issues are extremely high in the country. However, the so-called "Chapiadoras" are taking full advantage of the usage of a renovated body (see rap video of enhanced Dominican girls).
But What's the Gain?
So, assuming that Kim is purposefully imitating Beyonce, why would she do that? Well, the answer could be a lot of things, but the most likely one would be brand appropriation. Similar to cultural appropriation, brand appropriation is when someone takes aspects of a brand and incorporates that into their own. Kim K copying Beyonce's outfits and looks is if anything, a blatant appropriation of Beyonce's iconic fashion. The music artist's looks are certifiably iconic, and Kim, reasonably, would probably like to profit off of that recognizability. 
Again, this is all postulation, but there is some evidence to support these theories. Check out these images showing the striking similarities between Kim's 2015 Met Gala gown to one worn by Beyonce at an earlier point in time: 
That's basically the same dress, and Beyonce wore it first. Kim responded directly to accusations that she was trying to steal Beyonce's look, claiming that her outfit was instead an homage to Cher. Similarly, she also spoke outright against similar claims made by publications like People and E News that accused Kim's bondage-themed dress being a ripoff of a look worn in 2011. However, Kim responded swiftly on her app and website, where she wrote that she wasn't basing her look on Beyonce, but instead on Versace model Helene Christensen, who originally wore the dress in 1992. The dress was also famously worn by Donatella Versace, so Beyonce fans can't really say Beyonce owns the look. However, next to the other examples of Kim K borrowing Beyonce's looks, of which there are many, it certainly begins to look pretty suspicious when Kim borrows the same outfits and makeup over and over again.
Suspicions Aside, It's Happened Before
This isn't the first time that Kim has been accused of "borrowing" the fashion and outfits of other celebrities. In March, an article was published which showed off the many times that Kim has worn the looks of Naomi Campbell. It seems pretty clear at this point that Kim understands that the best way to look good is to look at other good-looking people and see what they're wearing. Whether or not you're a fan of the famed Kardashian sister, Kim has proven herself to be a wily businesswoman, and is certainly unafraid of being accused of fashion theft, or even using plastic surgery to alter her appearance. 
The fundamental features of community festivals' social implications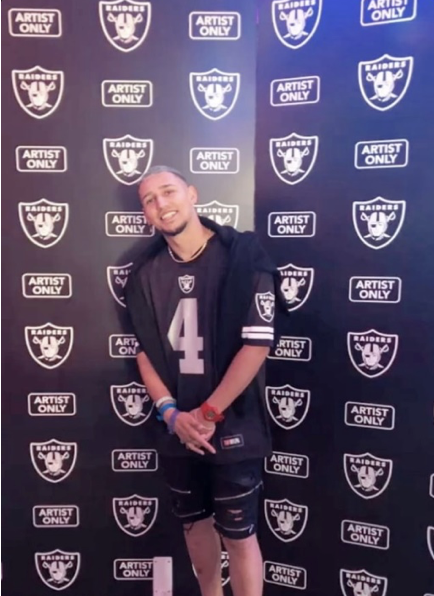 Music's power is an extraordinarily vital and unique instrument that improves the human experience. When combined with a social gathering of individuals from all walks of life who have come to appreciate this art, it creates a force unlike any other. Music allows people to imagine their lives and evoke powerful memories. Music is integral to cultural gatherings, festivals, and belief systems. Sound and rhythm patterns provide a unique insight into an individual's thoughts on current culture, subcultures, and societal concerns. Community festivals allow people of a community to engage in socialization, entertainment, and the formation of social networks, all of which can contribute to the promotion of community cohesiveness and the development of social capital within a community. 
In addition to bringing people of all colors, races, and ethnicities together, these festivals also play a pivotal role in promoting upcoming artists in the music industry. Festivals have long been one of the most prolific venues for promoting new music and exposing listeners to contemporary artists. The absence of festivals and venues has significantly hampered fresh content and talent exposure. Music is vital during festivals because it creates an instant link among those who attend. Festival music speaks to our human yearning to connect, and music is a means of self-expression that transcends all language borders. Picking up performances at smaller or local music festivals is a terrific method for new performers to get into the live music scene. 
Cultura Fest Las Vegas is organized by Alexis Lopez, CEO of artist-only entertainment in Las Vegas. The first large Latino Music Festival in the heart of Las Vegas, bringing together some of the top Latin artists from across the world to play on one stage, which includes some of the most prominent Latino Artists performing various types of music genres such as Regional Mexicana, Banda, Mariachi, and Reggaeton to create a first-time Latino music festival in the heart of Las Vegas. By reshaping live entertainment into an economic engine for growth and commerce and challenging humanity to live by its highest ideals, festivals have revolutionized the live music industry and become a crucial source of income for the music business. They also celebrate both the power of the individual and the collective masses. 
The upcoming festival to send shockwaves
The festival is scheduled to take place in 2023. With over 20 artists and ten of the biggest Latin DJs and music producers on the stage, bringing Latin Culture together, various Latin food from different cultures, games, contests, and giveaways for all guests to eat and dance the night away.
Cultura Fest will feature Latin music genres such as Reggaeton, Dembow, Mariachi, Corridos, and Banda Regional Mexicana.
Becky G, Dalex, Jowell & Randy, Blessed, Ryan Castro, Luis R Conriquez, Fuerza Reguida, Enigma Norteno, Junior H, Rickstarr, Mr. Fernandez, Christian Nava, Eslabón Armado, Eladio Carrión, Lunay, Sech, Lyanno, Mora, and many more will be confirmed as headliners in 2023.
Through his music promotion venture, Alexis intends to introduce Cultura Fest to other big cities such as Los Angeles, Texas, Chicago, and Miami. 
Introducing new artists to the audience
Alexis works as an A/R in the Latino business with numerous artists and frequently forges new ties amongst artists of various genres. Introducing numerous artists merging both cultures to be able to develop the new sounds of Latin Music, such as Grupo Firme from the Mexican Group and Jay Wheeler from reggaetón.
 About Alexis Lopez
 After suffering three ACL knee injuries, Alexis Lopez decided to hang up his boots and see what the future held for him. Alexis transitioned into music management, working with artists and DJs, and has worked for famous names in the music industry, such as Christian Nava, Rickstarr Baby, and Payso. Lopez has succeeded in every element of his life, and the new chapter of his life was no exception. Alexis Lopez knocked on many doors in his early days and was successful throughout his life. He has completed several missions. Lopez is now taking multiple Artists to South America, Central America, and Canada, such as Grupo Firme, Dos Carnales, Wisin & Yandel, Steve Aoki, Jay Wheeler, Oscar Maydon, Becky G, Luis R Conriquez, and many more Latino artists.