Open a Corporation in the US Quickly by Using these Simple Steps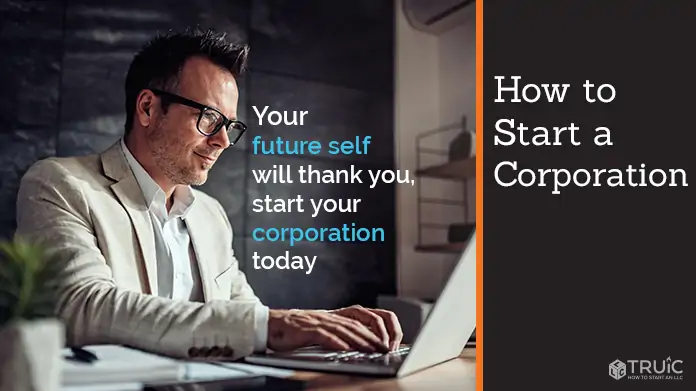 Are you among those people who always wanted to have their own business? Read this guide and learn how to start a corporation quickly in a few simple steps.
Some people are born to be entrepreneurs. They see opening of a  company as a worthwhile challenge and nothing can stop them on the way to success. Then again, some others know that having their own business will give them many benefits, but are afraid to open this new chapter in their life.  
According to government data, there is a constant increase in new businesses. No matter which of the two groups you belong to, you must agree that having your own business has many advantages. Apart from being your own boss, it gives you the freedom to set your rules and deadlines, select working hours that suit you, and allows you more spare time to spend with family and friends.
If you have decided to open a company, the first thing you must do as a business owner is to decide on the best way to structure the business. In the US there are several ways to start and operate a business: you can select among a sole proprietor, a partnership, a limited liability company (LLC), or a corporation. If you are a group of people who have big plans for their business, then you should consider opening a corporation.
Why is a corporation a popular way to run a business?
When selecting the best way to operate their business, entrepreneurs are trying to understand which one will suit their needs and give them more benefits.
A corporation is an organization that usually includes a group of persons or a company and is authorized by the State to act as a single entity. It is also recognized as such by law for certain purposes.
It is also easier to raise capital for a corporation than for an LLC. A corporation also enjoys several corporate tax benefits and doesn't need to pay  self-employment tax, unlike an LLC. Also, a corporation has a more formal management structure and the possibility of unlimited capital generation so it is more credible in the eyes of potential investors.
Several states have created laws to make corporations more attractive for future business owners. Also, non-citizens can start a corporation in the United States if they have a physical mailing address and a bank account in the US.
By keeping in mind that the initial cost of opening a corporation can be as low as $45, depending on the state, then it is a wise business structure to consider.
What are the types of corporation and which should I select?
Depending on your business and goals, you can select among several different types of corporation.
C Corporations 
C Corporations (C Corps) are the most basic and all businesses start with this type. They can be owned by many people and can have an unlimited number of stockholders. C Cops also have a board of directors; they can also be listed on a stock exchange and become public.
S Corporations 
S Corporations (S Corp) are known as unique type of corporatios. They are not a standard business structure, but offer a type of tax status. Their difference from C Crops is that ownership is limited to 100 shareholders and they can pass-through any business income to the shareholders to avoid double taxation.
Professional corporations 
Professional corporations are formed from professionals, licensed individuals from the same field. These are usually groups of lawyers or accountants who want to work together as a business entity for various reasons, including the tax and liability advantages offered by corporations.
Nonprofit corporations
Nonprofit corporations are charitable, educational, religious, or science organizations which do not pay income taxes on their profit. They are formed to use profits for a company's mission rather than to distribute it to shareholders.
How to start a corporation
The process of starting a corporation requires several steps that should be followed before successfully completing the registration process.
Select a Proper Name
This is a very important step in forming a corporation. You should select a name that is simple and unique but also fulfills any of your state requirements. It must include the word "corporation," "company," "incorporated," "limited" or an abbreviation of any of these terms. There are some names that you should avoid, like those which have words that cannot be used without approval, are trademarks or names which can be confused with the names of government agencies.
To be sure that a trademark or service mark is available, make sure you have checked the Federal trademark Database to make sure that the name you have selected for your corporation is available.
Select a Registered Agent 
A registered agent will conduct the necessary processes on behalf of your business, like dealing with the correspondence and paperwork for the state. A registered agent can be an individual or a business and is a service that is recommended in most of the states to prevent any negative consequences.
Hold an Organizational Meeting 
Holding an organizational meeting is an obligatory process before filing the formation documents for the corporation. The organizational meeting requires the fulfillment of several tasks, including setting the rules which will determine how your organization will run, determining the share structure, and appointment of directors. It culminates with everyone present signing the Incorporator's Statement.
File the Formation Documents 
File the Formation Documents which cover the basics of your organization with your state. In most states, you can find these documents online.
Identify Your Business Entity 
Get an EIN to identify your business entity. It is used by the federal government and obtained by the business owner of the company to be able to open a bank account, hire employees, and use it for tax purposes.
Once the business is registered, you can open a business bank account, get a business credit card, take out insurance, and sign legal documents on behalf of your corporation. 
Outsourcing Front-End Development Services: Insider's Guide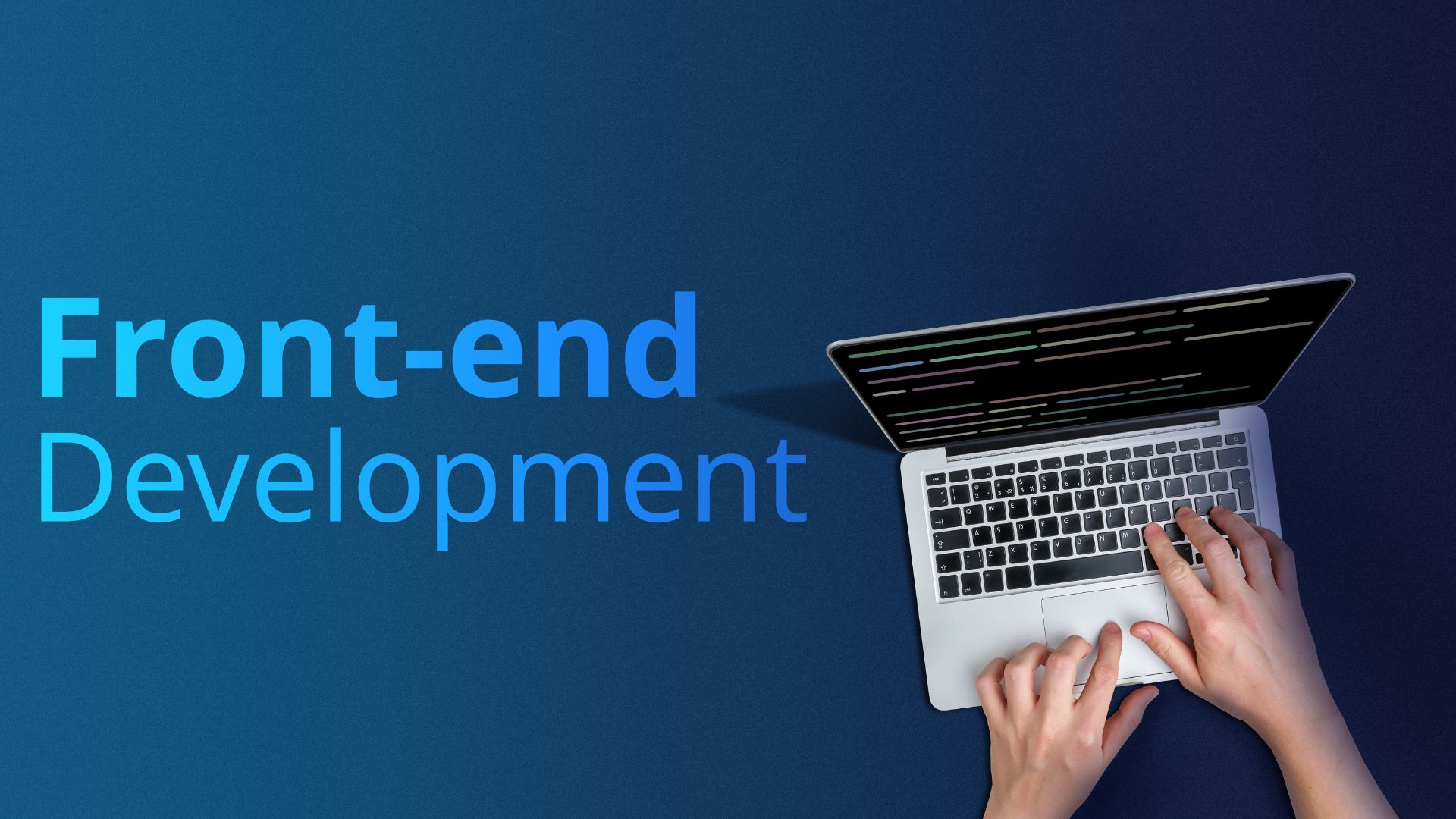 Outsourcing front-end development services has become increasingly popular in recent years as companies look to access specialized skills and expertise, and save on labor costs. According to the Global Outsourcing Survey made by Deloitte, the top reasons for outsourcing front-end development are to access specialized skills (57%), cost savings (50%), and to free up internal resources (49%).
This article will cover some frequently asked questions (FAQs) in a Q&A way to help you make an informed decision when considering outsourcing front-end development services. We'll address concerns such as how to find the right vendor, how to communicate effectively, and how to manage the project to ensure success. By the end of this article, you'll have a better understanding of the considerations and best practices for outsourcing front-end development services.
What is front-end development?
Front-end development, or client-side development, refers to designing and implementing a website's or application's user interface (UI). It involves creating the layout, visual design, and interactive features that users interact with when they visit a website or use an app.
Front-end developers use a variety of programming languages and technologies to build the UI, including HTML, CSS, and JavaScript. They also need to have a strong understanding of user experience (UX) design principles and be able to create visually appealing and intuitive interfaces that meet the needs of the target audience.
Front-end development plays a crucial role in the user experience of a website or application, and it's an essential part of any digital product. The work of a front-end developer often intersects with that of a UX designer and a back-end developer.
Why should I consider outsourcing front-end development services?
As mentioned in the intro, there are several reasons why outsourcing front-end development services may be an excellent option for your company. One of the main reasons is cost savings. Outsourcing is often more cost-effective than hiring in-house developers, especially if you only need front-end development services for a specific project. 
Also, a company can benefit from a vendor's specialized skills and experience and the ability to scale its development resources as needed. This can be especially useful for companies with fluctuating project demands or in need to quickly ramp up or down their development efforts.  
In addition, outsourcing front-end development can allow a company to focus on its core competencies and improve the overall quality of the product, as well as save time by delegating the development work to a vendor. 
How do I find the right front-end development company to work with?
Finding the right front-end development company to work with is crucial for a successful project. Start by defining your project goals, timelines, and budget, and research potential vendors with experience in the technologies and frameworks relevant to your project. 
Review the company's portfolio and case studies to get a sense of their past work and the types of projects they have experience with. Glassdoor, Trustpilot, LinkedIn, GoodFirms or Clutch are some platforms to do this. Consider the company's culture and values. You can also request references and speak with past clients to get an idea of the company's track record and how well they handle challenges like yours. 
What should I consider when choosing a front-end development company?
There are several factors to consider when choosing a front-end development company. Technical skills and experience are crucial, as the company will be responsible for building and implementing the UI of your website or application. Check if the company has experience with the technologies and frameworks you need for your project.
Effective communication and collaboration are also essential. Verify that the vendor has a track record of working well with clients and can effectively communicate and collaborate with your team. Cultural fit is also important, as you will be working closely with the vendor for the duration of the project. It's a good idea to have a face-to-face or video call meeting to get a sense of the company's culture and see if it aligns with your own.
Finally, consider the company's pricing and business model. Make sure the company is transparent about its rates and fees and that they align with your budget. Also, consider whether the company offers flexible pricing options or packages that may be more suitable for your needs.
Once you've narrowed down your options, it's a good idea to request proposals from a few different vendors. This will allow you to compare and contrast their approaches and determine the best fit for your project. 
Bringing it all together
In summary, outsourcing front-end development services can be an easy, cost-effective, and efficient way to access specialized skills and expertise. By carefully considering factors such as technical skills, communication and collaboration abilities, cultural fit, pricing, and business model, you can find the right vendor to meet your needs and achieve success with your project.